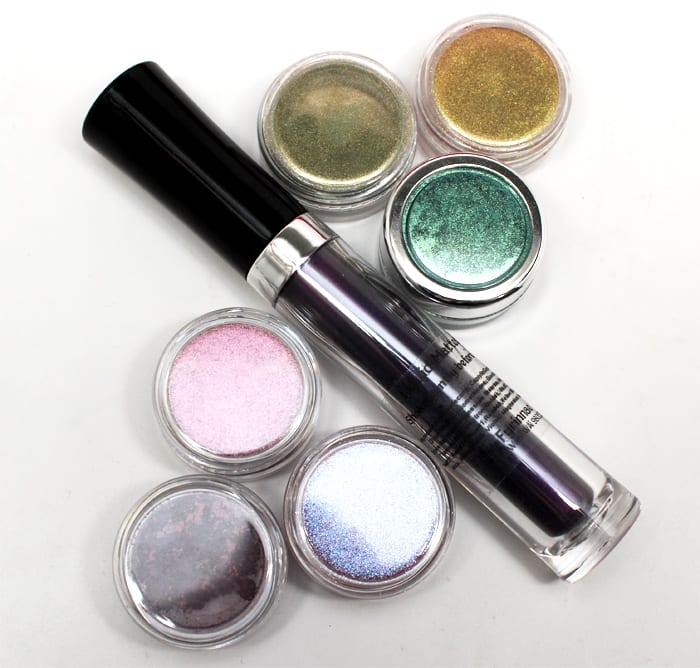 Fyrinnae released their Halloween colors in two parts, so today I have Fyrinnae Halloween Part 2 for you. As always, Fyrinnae products are NOT limited edition, so you don't have to rush out and buy them before the end of the month. Make sure you check out Part 1 here.
Fyrinnae Halloween Part 2
Where to Buy
Fyrinnae
Price
$10 Liquid Matte Lipsticks
$8.25 Exquisites
$7.30 Arcane Magics
$6.75 Loose Eyeshadows
Swatched on Fyrinnae Pixie Epoxy.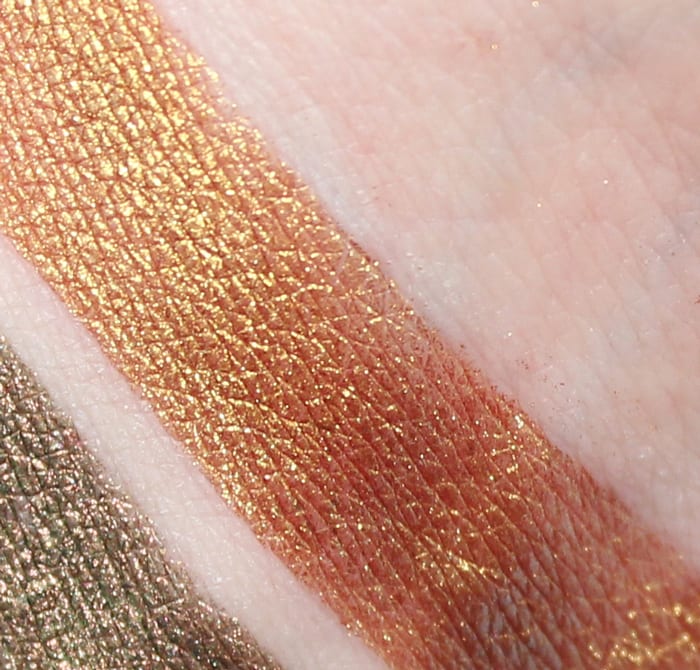 Deceptive Sidhe
This shade starts out a brilliant gold to greenish gold, then becomes turquoise to blue when angled or brought to light. It has a transparent warm brown background
I see an orange-brown base with a brilliant, eye catching yellow gold that turns to greenish gold. I love this color. It's stunning. It really brightens my eyes.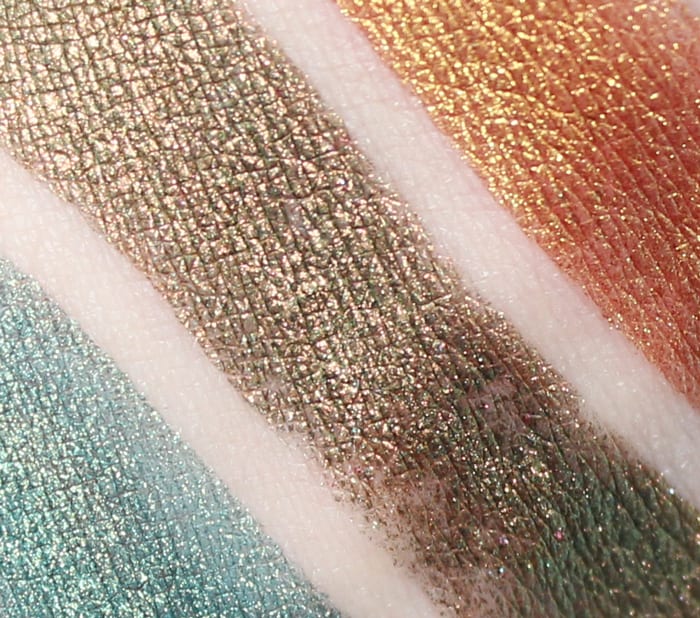 Forest Creatures
Bronze and olive green shimmer turns to golden-green to lime to almost emerald depending on light and angle. Much more complex and striking in person.
I see a warm, murky green that has gold, green, olive, bronze and emerald shimmer. I sometimes see a pinky-bronze. This is very pretty.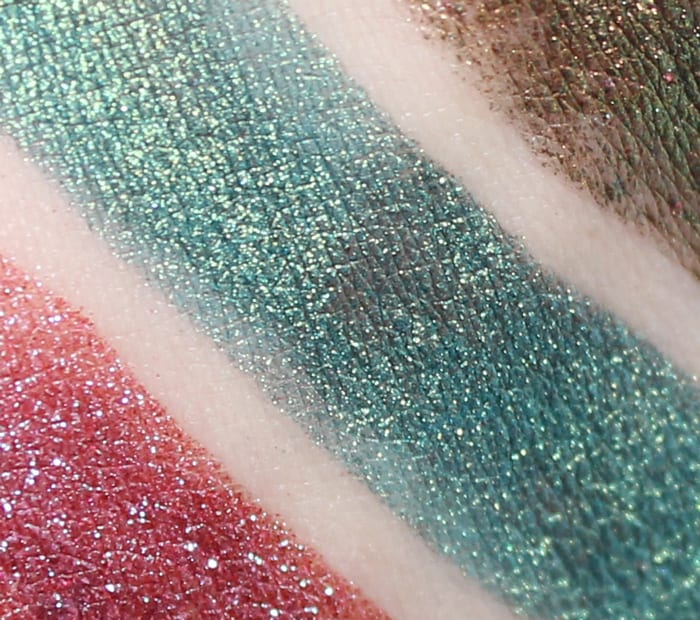 Werewolf Moon
Rich multi-hued turquoise with a golden-green highlight becomes blue to nearly violet when at an angle to closer to light.
Turquoise blue base with strong green and golden green shimmer. This is one of the most beautiful turquoise eyeshadows that Fyrinnae has made because it really does shift to compliment the shades around it. On its own it's a blue-toned turquoise, but next to golds and greens on my lid it turns more green-toned. The gold is very prominent too.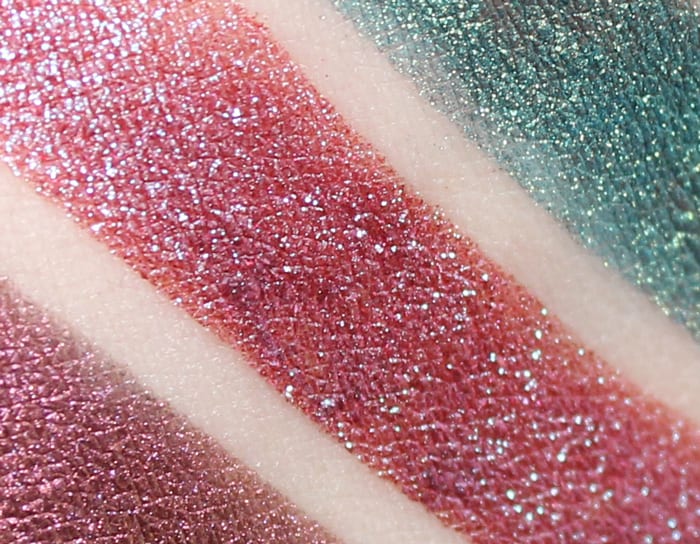 Dark Bidding
Blue sparkle and a rich blue-pink base turn red to orange to almost gold when brought closer to light or at an angle.
Pink with a reddish-orange base and strong blue sparkle.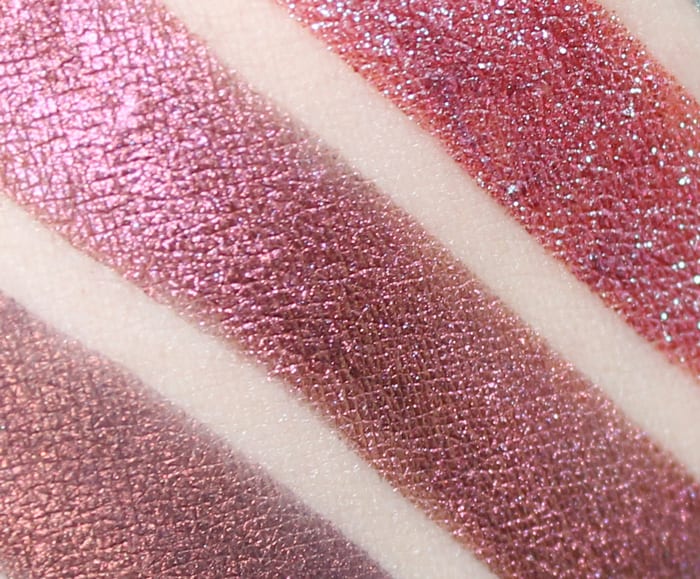 Wicked Faeries
A blend of purple and copper, this shade takes on a soft, multi-hued burgundy appearance from afar (much like our old Daemon's Tail), and closer to light or angled and it becomes bronze then antique gold.
To me I see burgundy wine with hints of bronzey gold.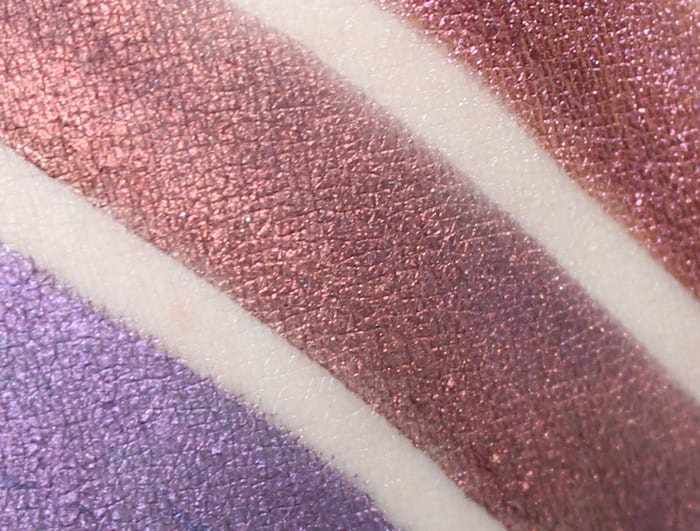 Sluagh
Sluagh (pronounced "sloo-ah") is an almost murky medium violet topped with a golden-orange highlight.
I see a blackened burgundy base with satiny golden-orange shift. This isn't part of Halloween, but it was my free sample. It was an old shade that was reformulated. It's a very rich color.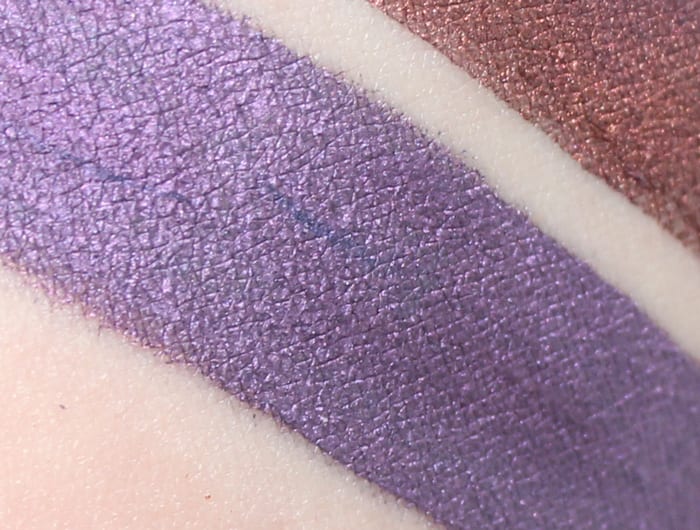 Black Arts (lipstick)
Metallic medium purple (on a blue base so it may stain).
Beautiful midtone purple metallic. I love purples and this one is a beauty!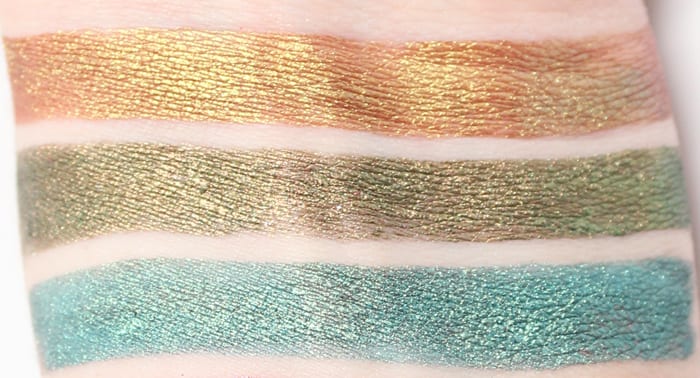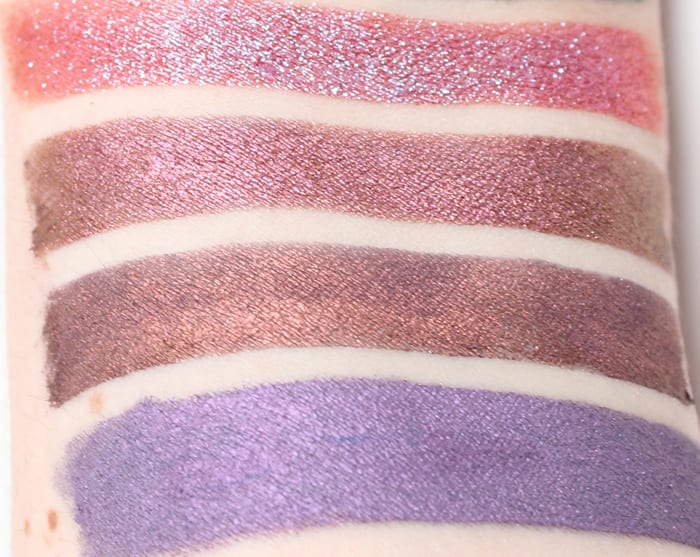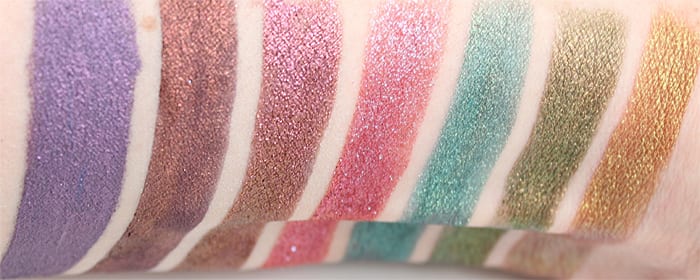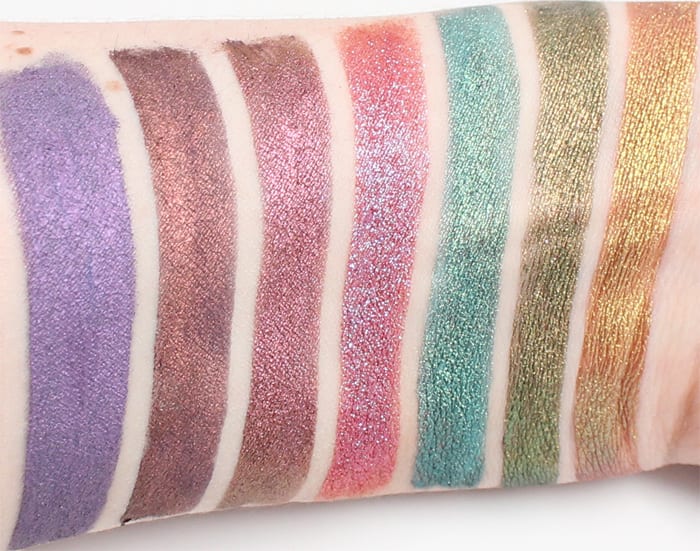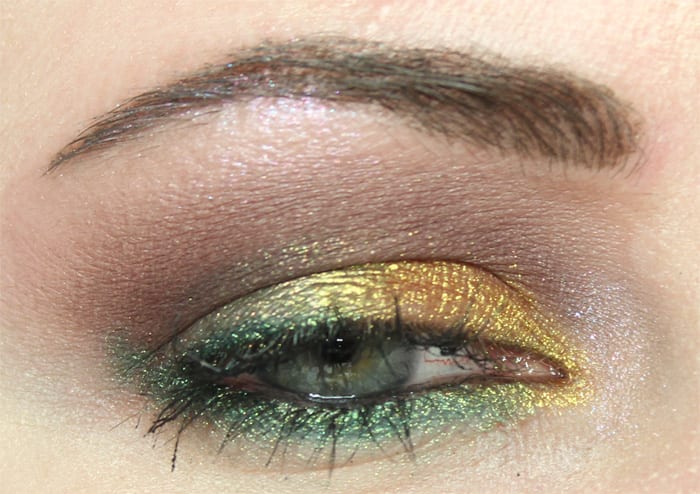 I love the complex shades that Fyrinnae created for the rest of their Halloween release. I'm so happy to see the metallic purple matte.
What do you think of Fyrinnae Halloween Part 2?