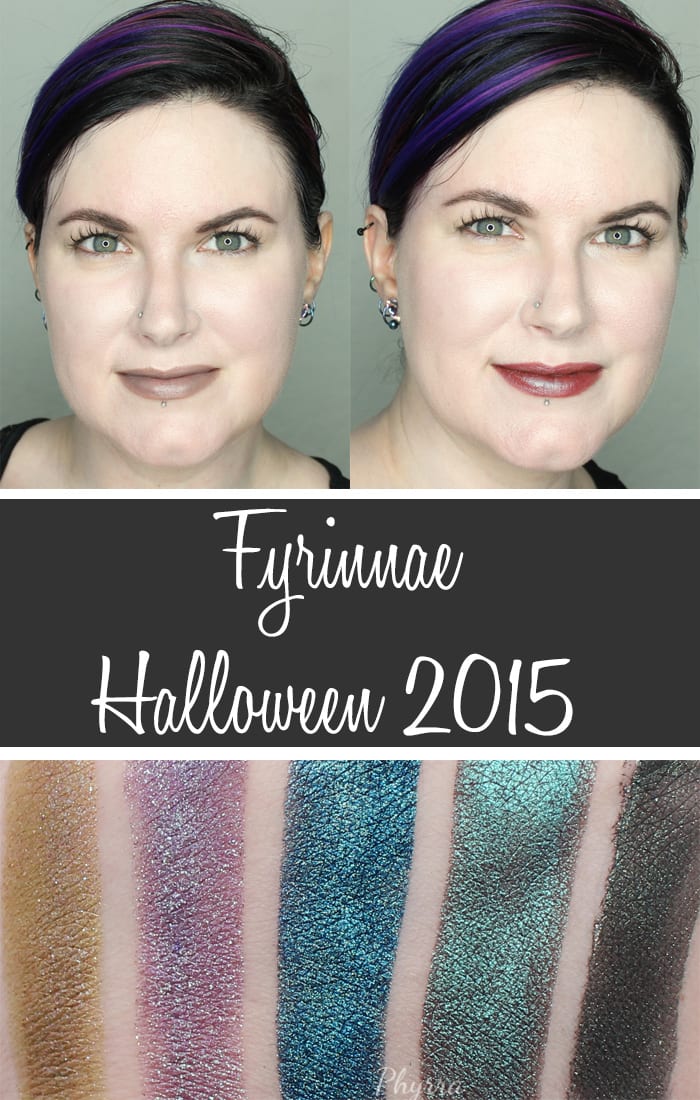 Today I've got the gorgeous Fyrinnae Halloween 2015 collection to share with you. This is NOT a limited edition collection, as Fyrinnae doesn't do LE. Fyrinnae is one of my all time favorite indie companies and I've been purchasing from them for about 7 years. Their customer service is top notch and their products are high quality. They do complex colors well. In addition to their Halloween colors, I'm also sharing other colors I've picked up.
Fyrinnae Halloween 2015
Where to Buy
Fyrinnae
Fyrinnae products are proudly cruelty free and vegan.
All eyeshadows swatched on Fyrinnae Pixie Epoxy. The lighter swatches were done with daylight bulbs in my lightbox. The darker swatches were done in my hallway where I have a warm-toned light but there was some daylight bulb light mixed in. Basically I was trying to capture the complex colors.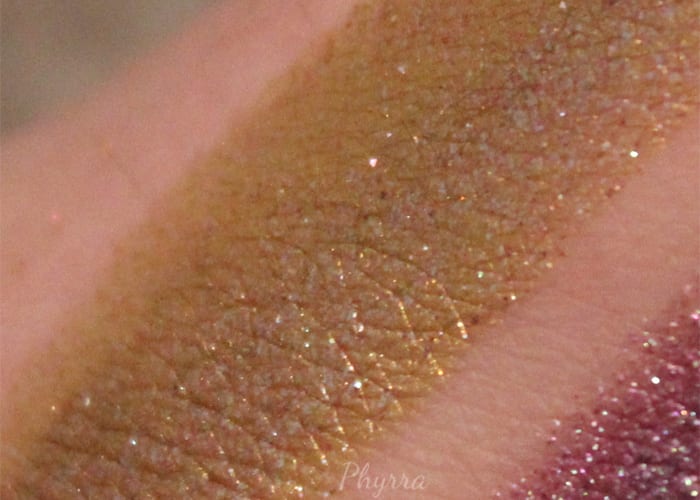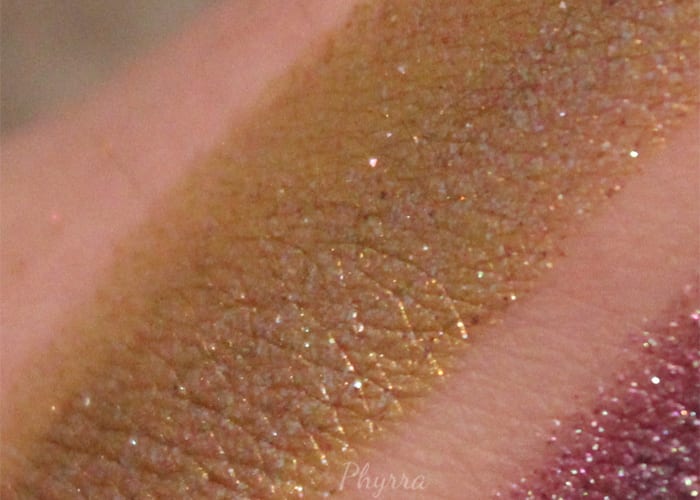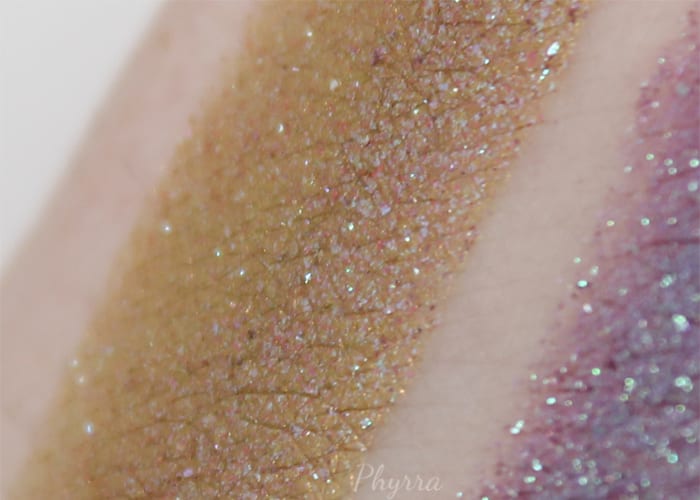 Abandoned Hotel
Bright lime green enhanced with turquoise-blue sparkle (much more than it appears in the swatch pictures). Closer to light the sparkle turns vivid pink, giving the entire shade a warmer cast.
I love colors like this. To me it's more of a chartreuse yellow green with pink sparkle (though you can see light turquoise blue a tiny bit in the daylight picture).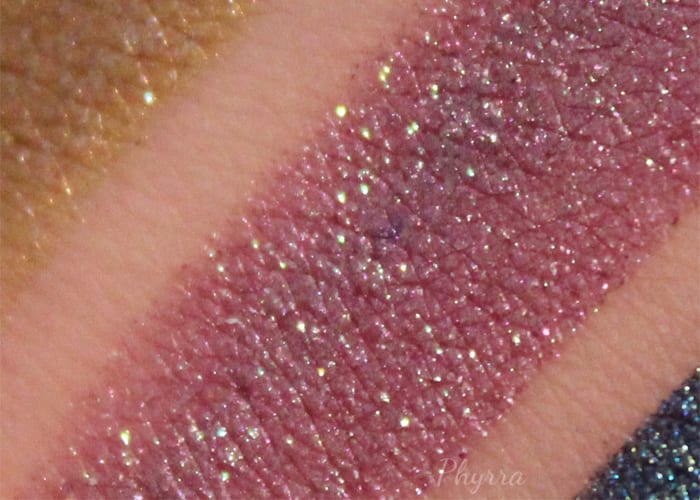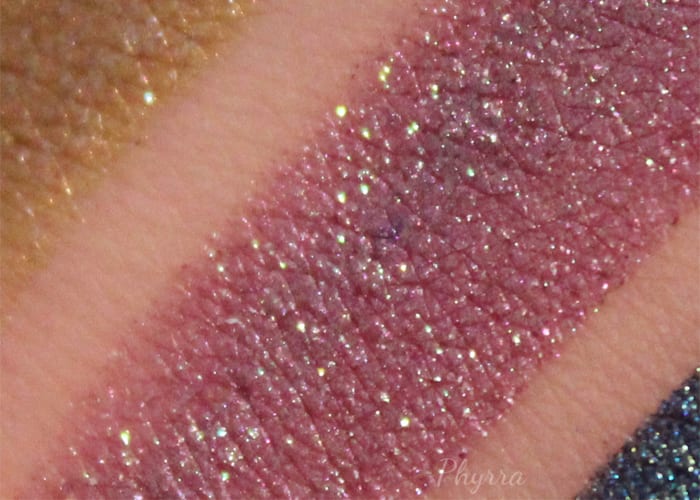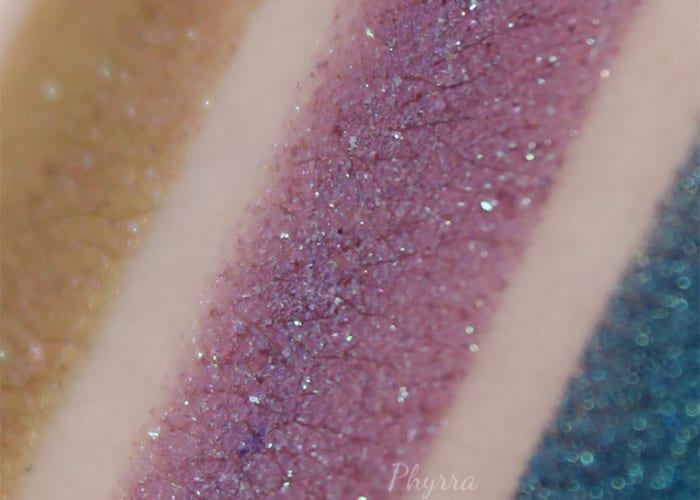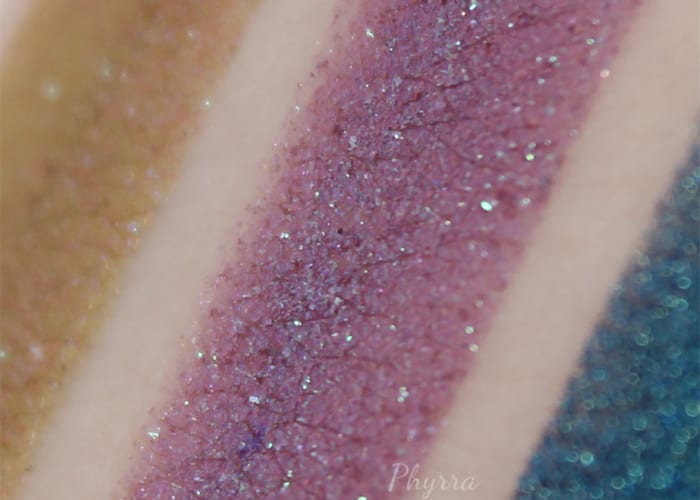 Lost Lenore
Rich, shimmery purple filled with lime green sparkle. Closer to light it becomes a pink-purple with pink sparkle.
To me this is a pinky purple with pretty lime green sparkle.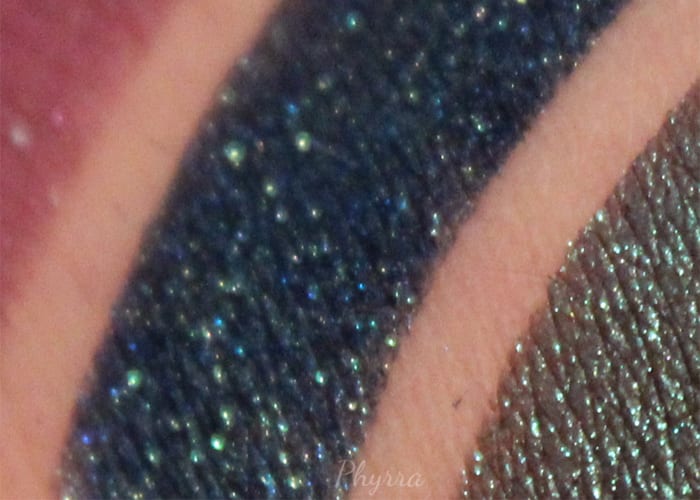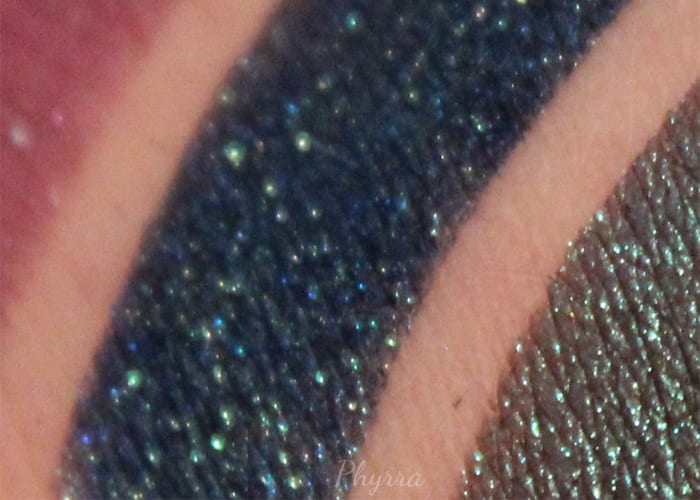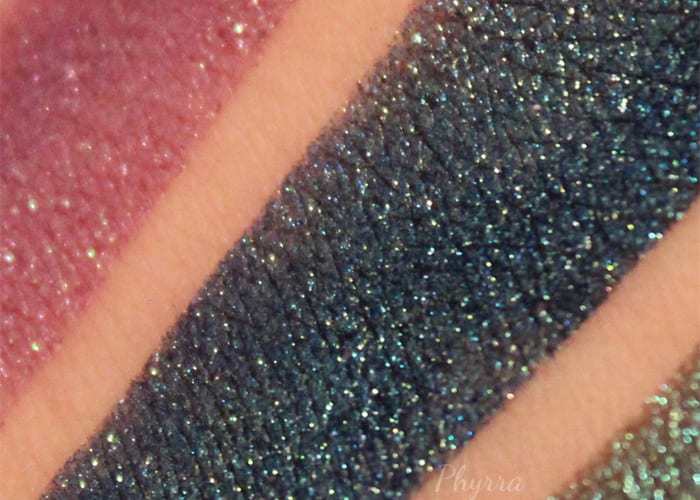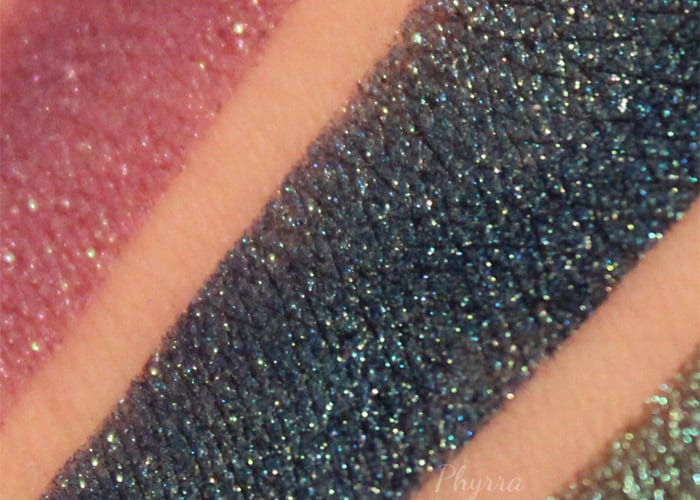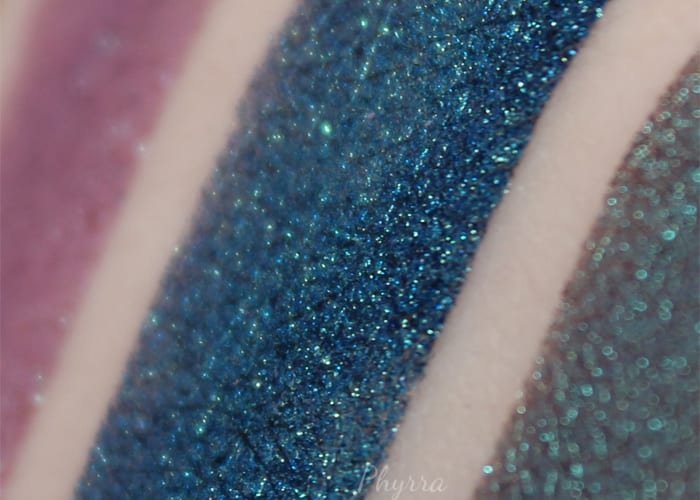 Shipwreck
Velvety dark blue is filled with bright green sparkle. Closer to light it turns all blue then violet.
This color is simply amazing. I can't get over how gorgeous it is. It actually reminds me of my nail polish combo from yesterday with KBShimmer Talk Qwerty to Me layered on top of Soul Deep. To my eyes it's a deep blue with golden green sparkles.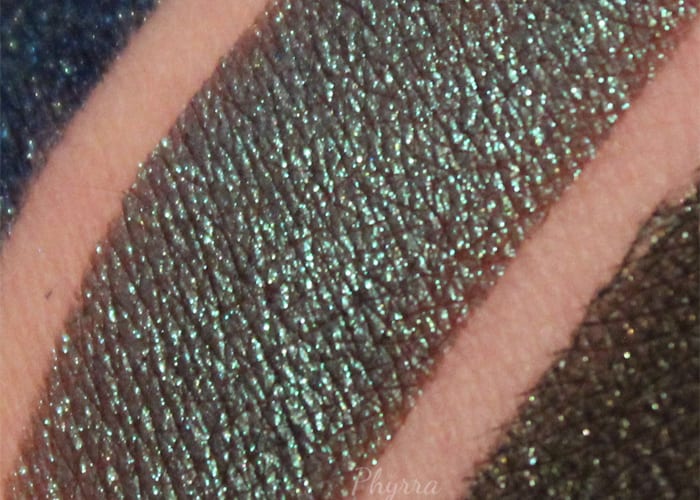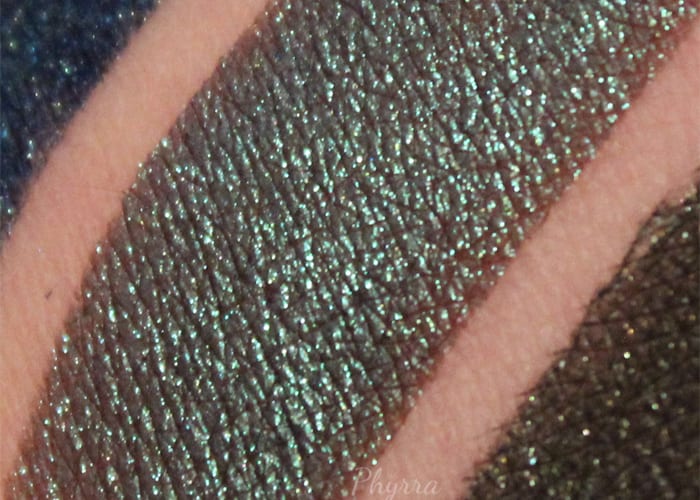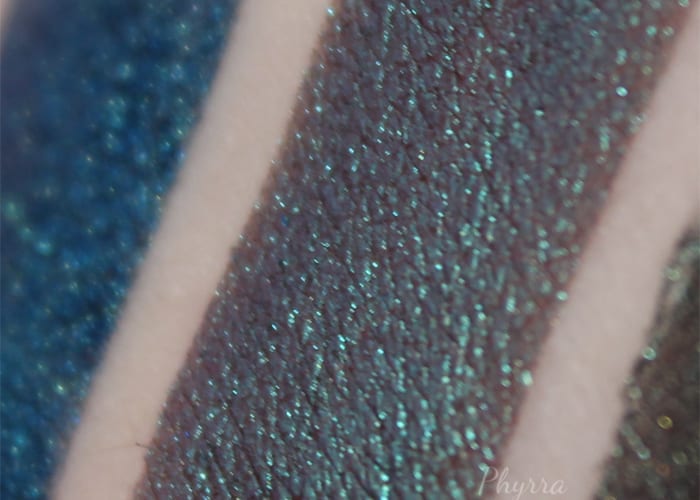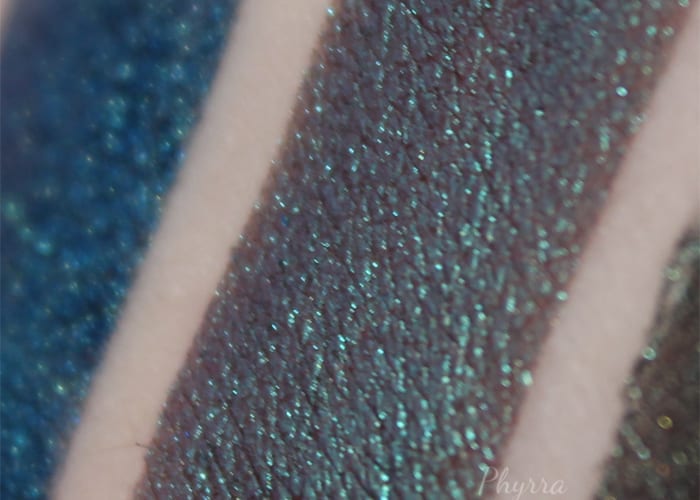 The Alchemist
Striking green-aqua shimmer on a semi-transparent black base (will be opaque over a sticky base, but not over primer). Closer to light or angled, it turns blue to purple then pink.
To my eyes this has a smoky brown base with green to blue to purple shimmer.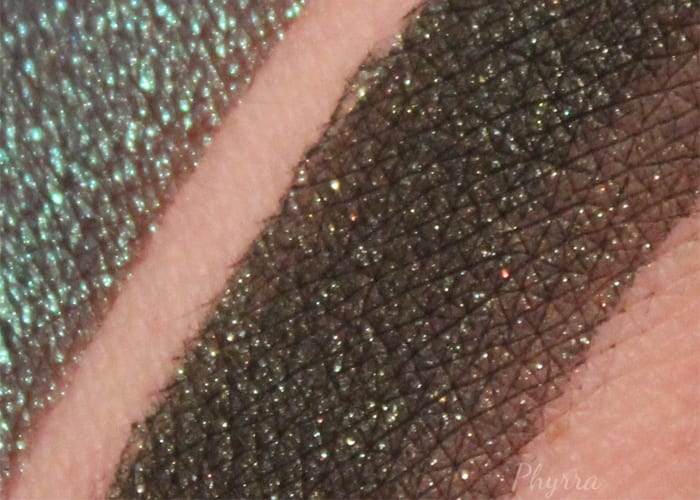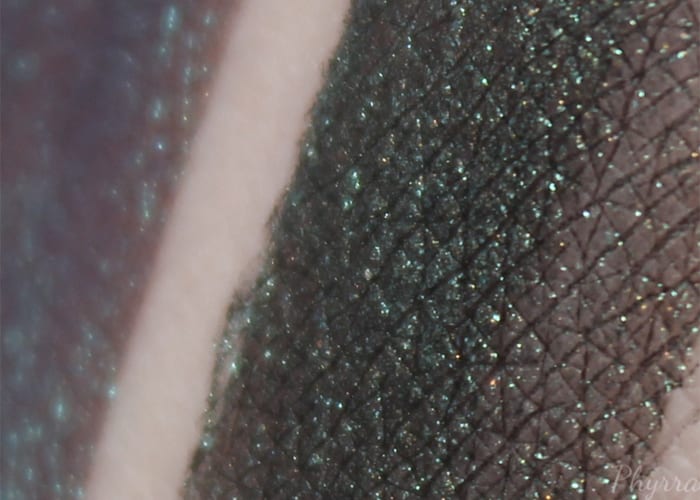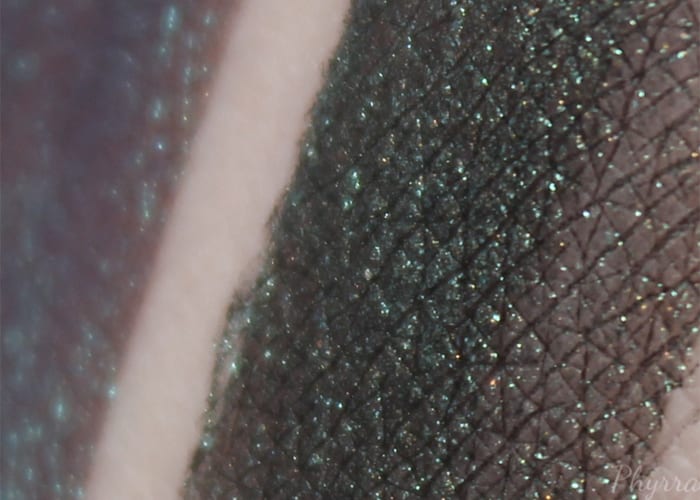 Cauldron Smoke (matte liquid lipstick)
Metallic green on black with a hint of gold. These are sparkle-metallic, as opposed to the smooth metallic of Graffiti and Volcanic.
Ok this color is way sexier than I thought it would be. It's a blackened base with deep metallic green and gold sparks.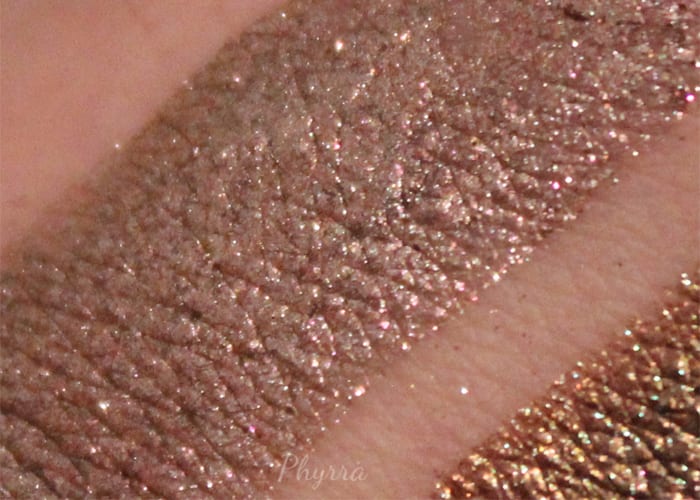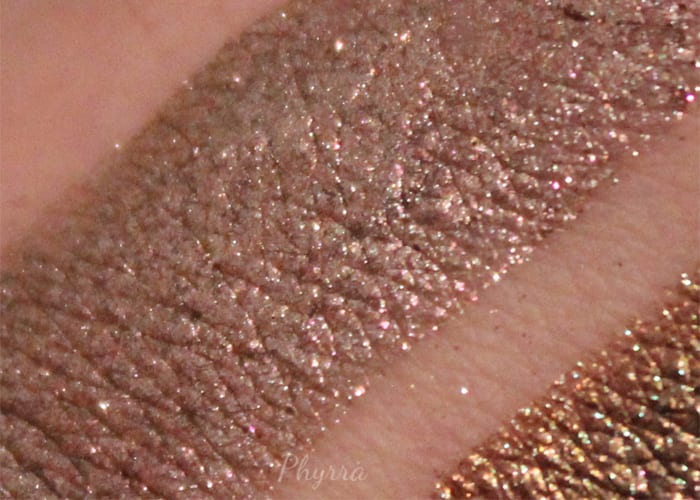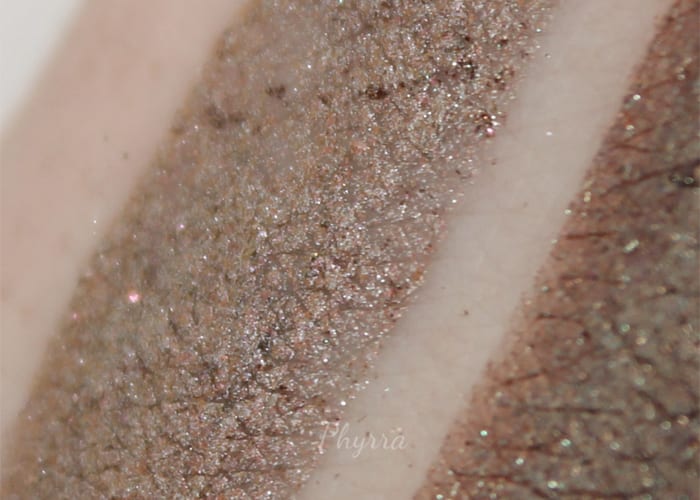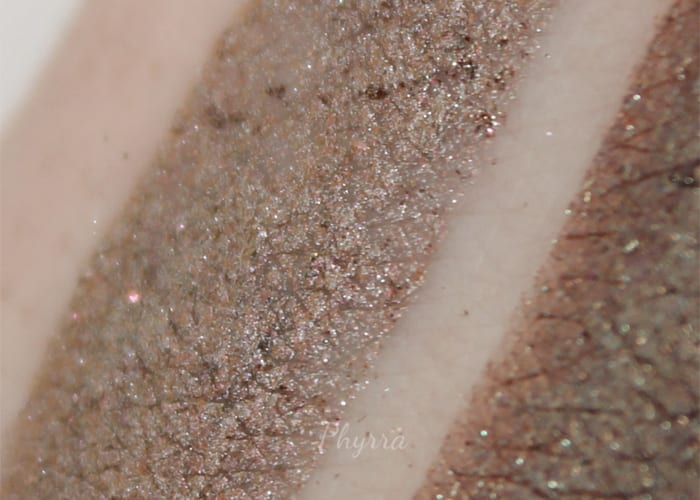 Predjama Castle
Deep silver with a slight touch of taupe, filled with pink sparkle (much more vivid than photos show). Closer to light it becomes a brighter silver with gold sparkle.
To me this is a silvery taupe with pretty pink sparkle and hints of gold sparkle.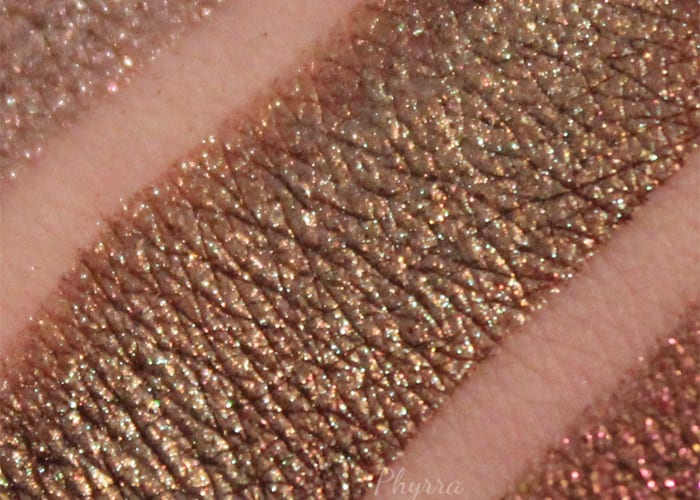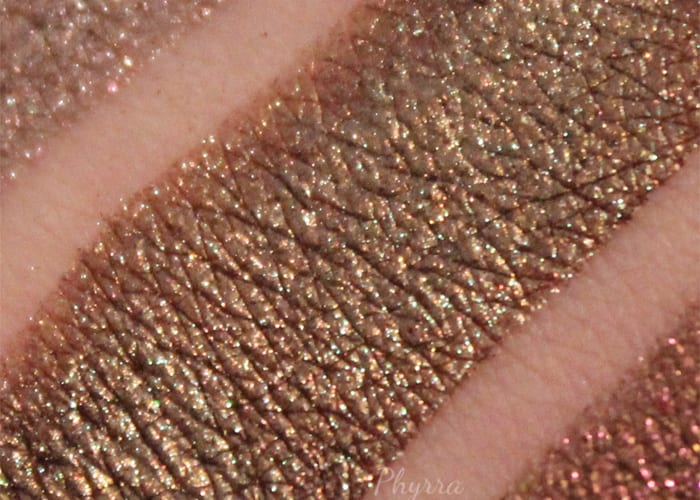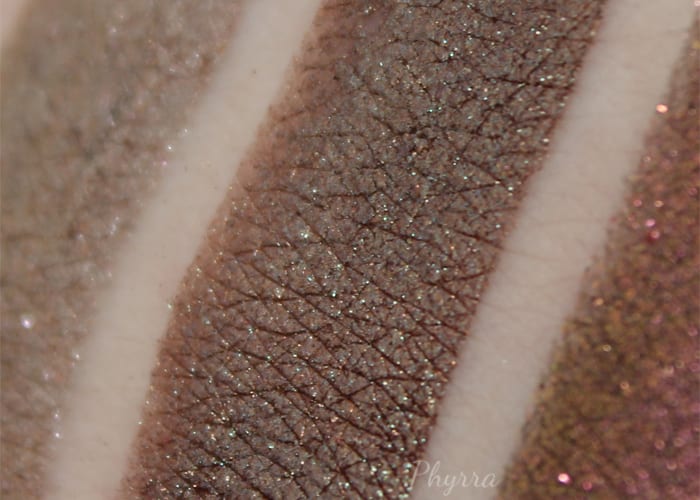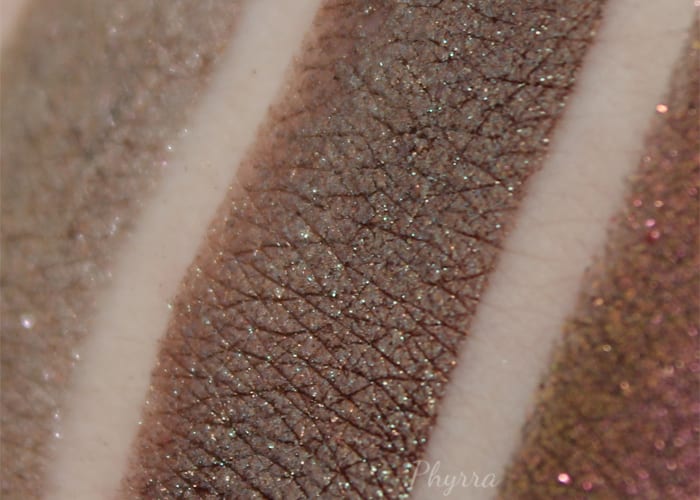 Canterville Chase
Dark, shimmery brown with green shimmer and a touch of gold. Closer to light it becomes a pink-beige shade.
Rich dark brown with green and gold shimmer that shifts to golden brown.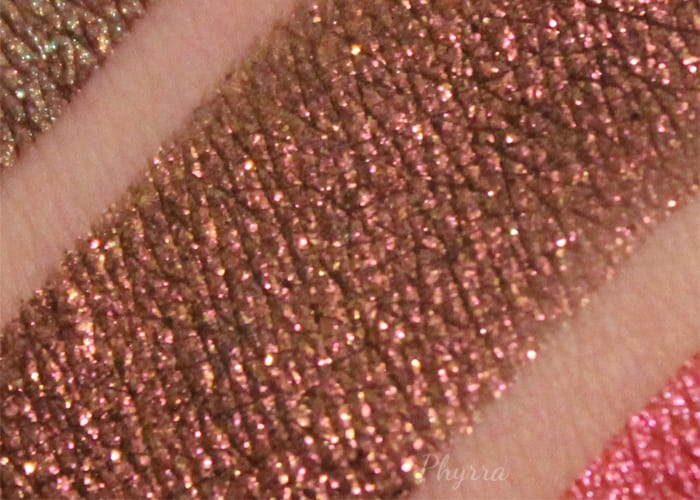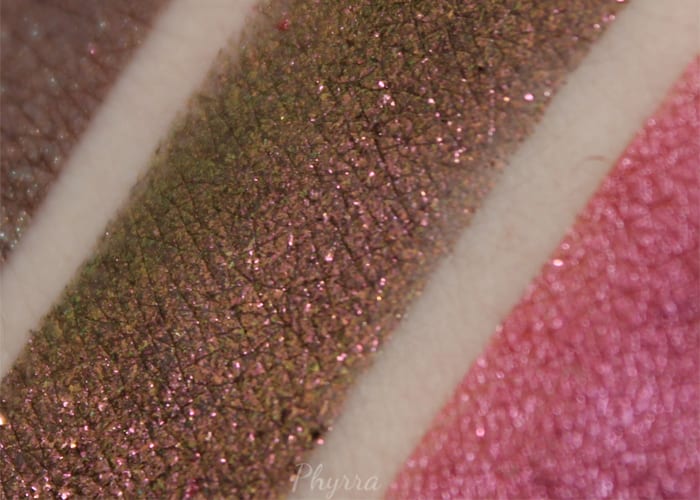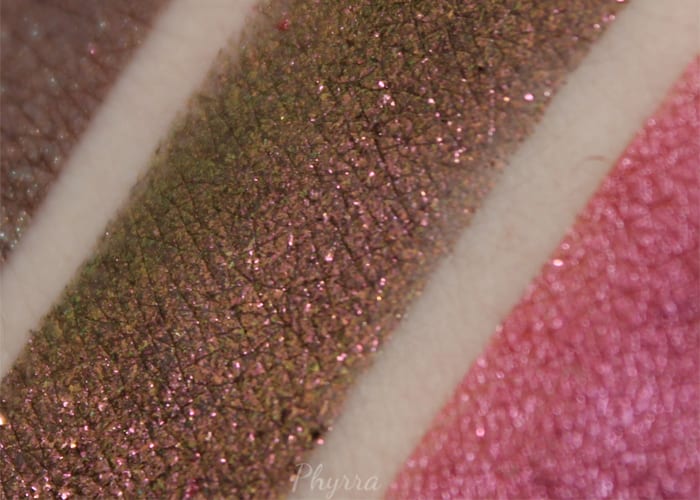 Lady Glamis
Pink-bronze sparkle on black turns gold to green. A very striking and obvious change. Similar to our Steampunk but with sparkle instead of shimmer.
This color is so awesome! The blackened base has major color shifting from pink to bronze to gold to green. Very unique and very complex.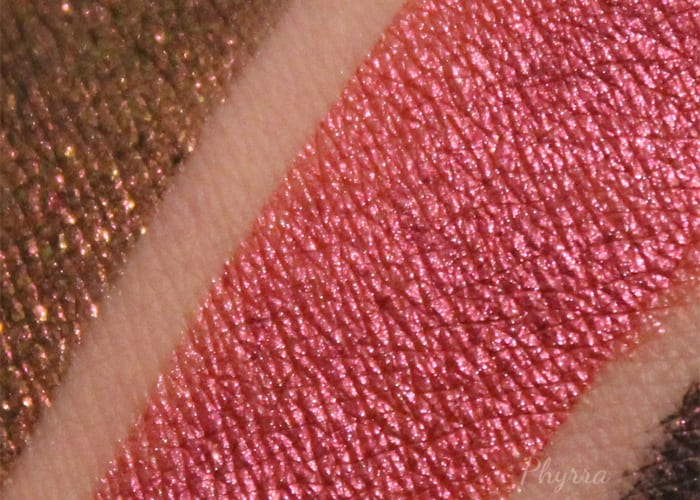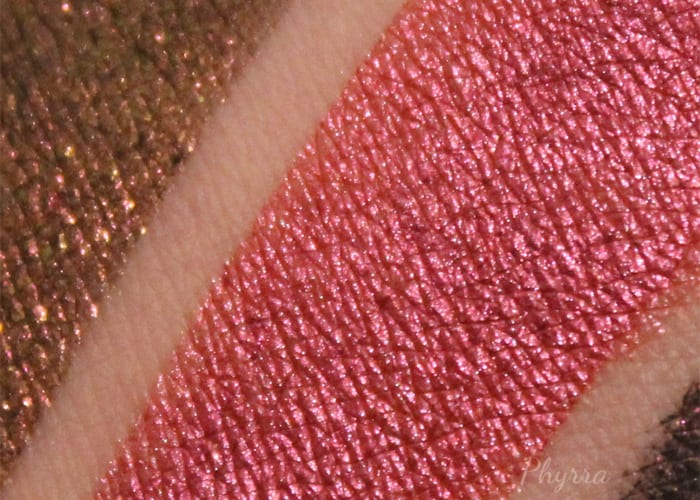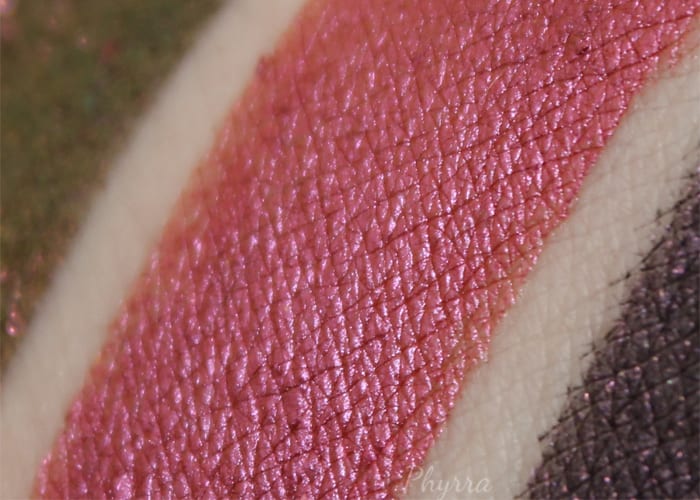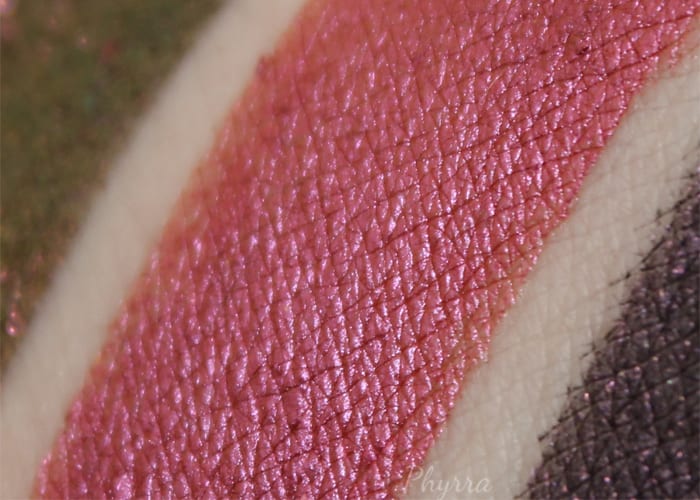 Yurei's Wrath
Very striking satiny-metallic pink-red, which turns to a warm red to orange to golden-orange. No sparkle, just rich smooth color.
Pretty metallic red with pink shift and I see orange around the edges.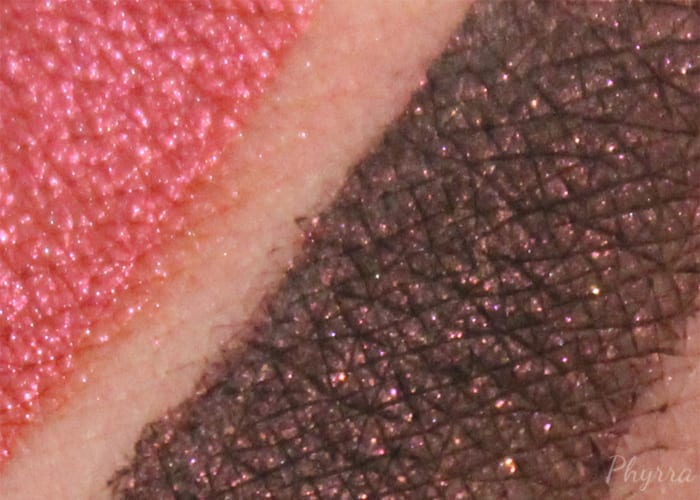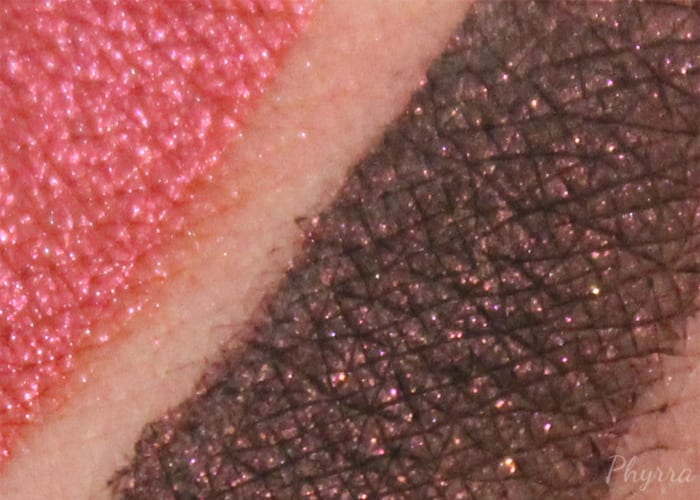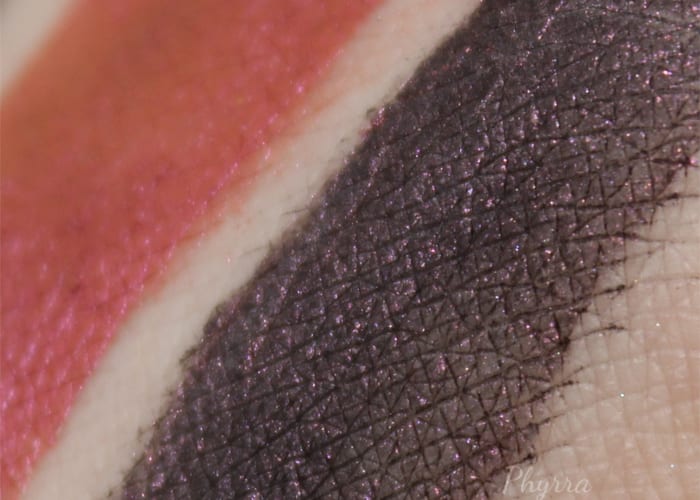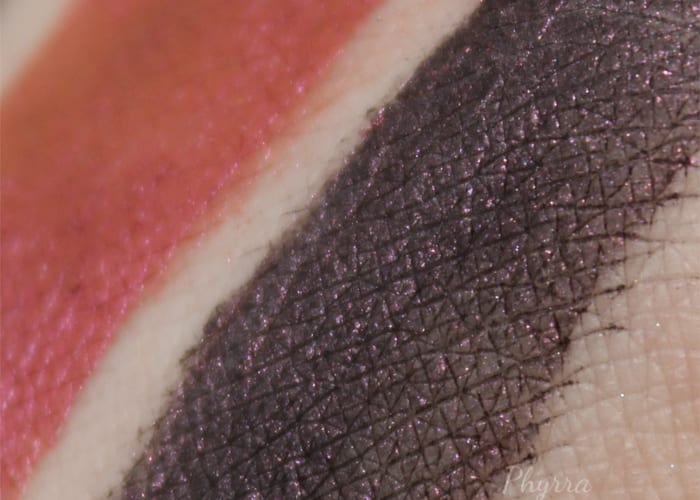 Phantasma (matte liquid lipstick)
Metallic pink-purple on black. These are sparkle-metallic, as opposed to the smooth metallic of Graffiti and Volcanic.
This is a super sexy shade! A black base with pink and purple shimmer, which sort of looks burgundy depending on the angle.


Wraith
Medium grey, topped with a subtle light bronze highlight to warm it up. The base shade is similar to our Lustre in Ominous, but the warm shimmer sets it apart.
This color was on the sheer side and I felt like I had to swipe a bunch to build it up. Despite that, I think it's gorgeous when worn.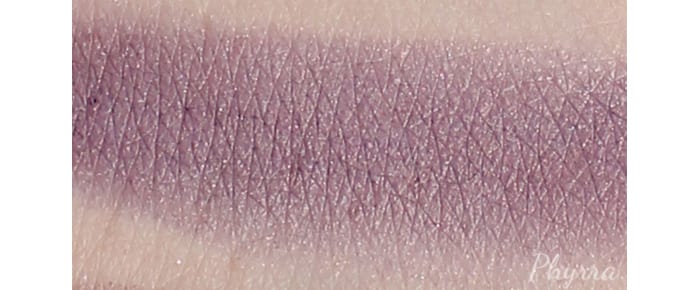 Indulgence (not Halloween)
Deep purple topped with a shimmering gold highlight.
This color was on the sheer side and I felt like I had to swipe a bunch to build it up. I did not get a chance to wear it.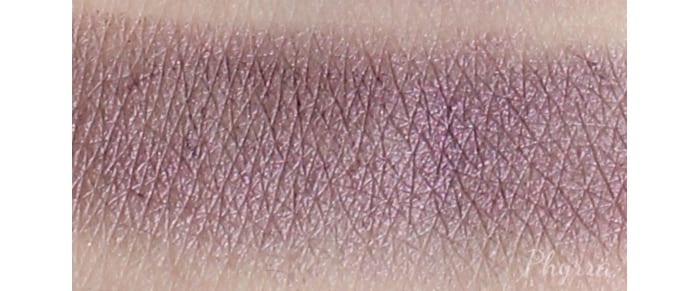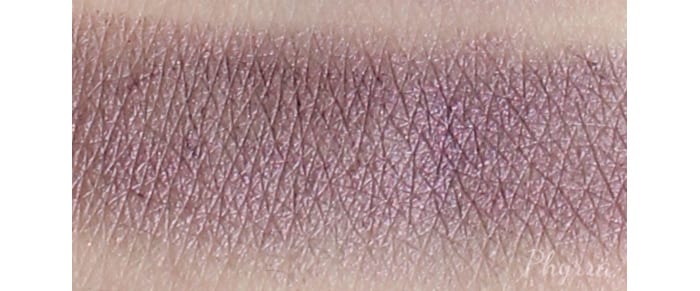 Misfit (not Halloween)
Light metallic "grape soda" purple.
Sheer but easy to build up. I love this color and I've really enjoyed wearing it.


Space Western (not Halloween)
Dark midnight blue.
This was on the sheer side too. It was really disappointing when I went to apply it. It definitely needs to have the lips lined and fully filled in to show up better. This was the only color of the entire bunch that really disappointed me. I felt like it had great potential but it just didn't work for me.


Witchcraft (not Halloween)
A burgundy base with a shimmer highlight which turns from turquoise to pink to reddish, depending on the light and angle.
I love this burgundy color. This was more pigmented.


Elven (not Halloween)
A light, milky peach-pink, coordinates with Nordic Angel blush.
This one was super pigmented. It's such a pretty pinky peach.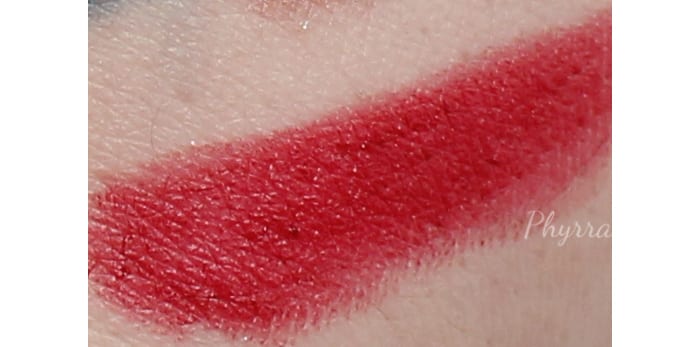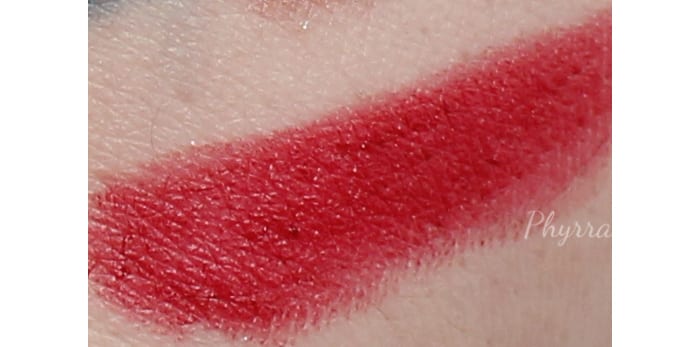 Drawn That Way (not Halloween)
Vibrant rich red which doesn't lean particularly warm or cool.
Super pigmented rich red. Another shade I didn't get to wear.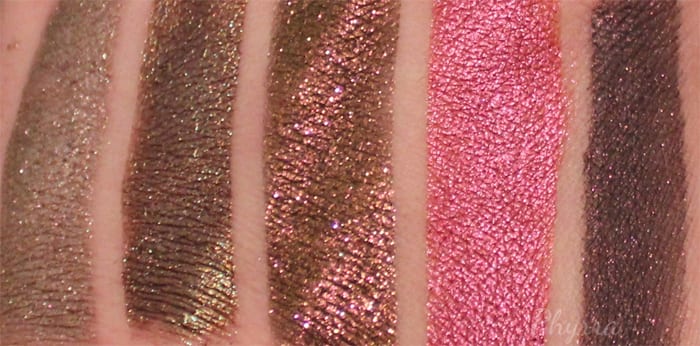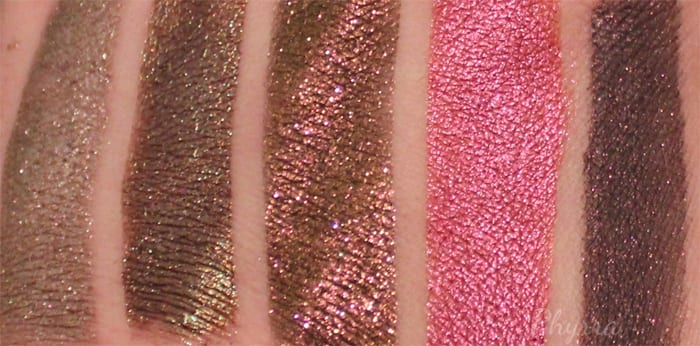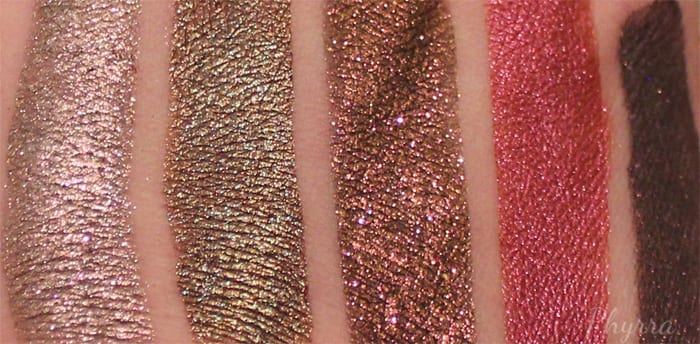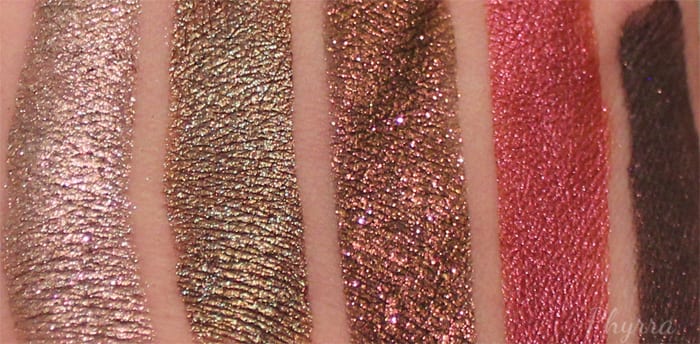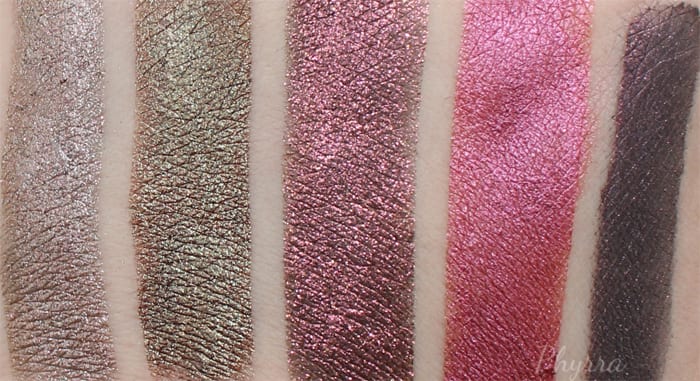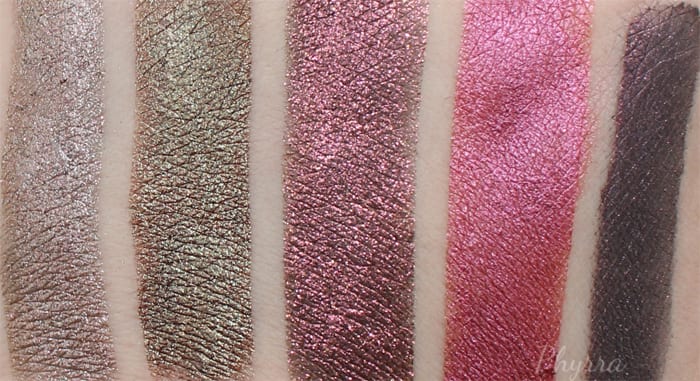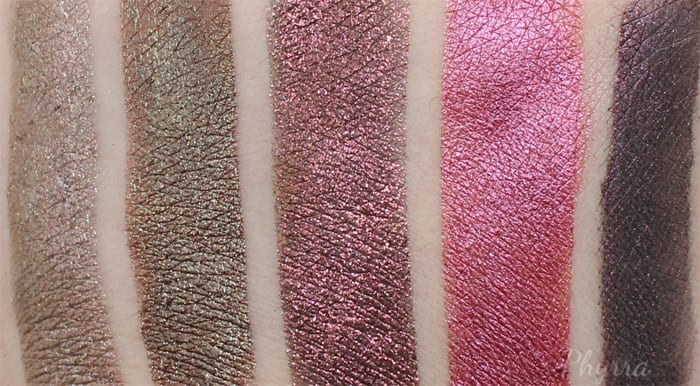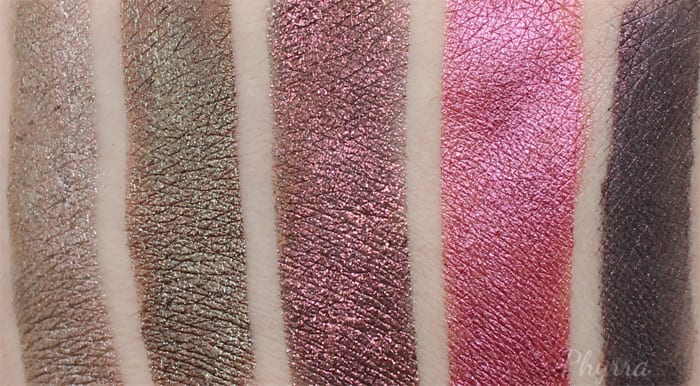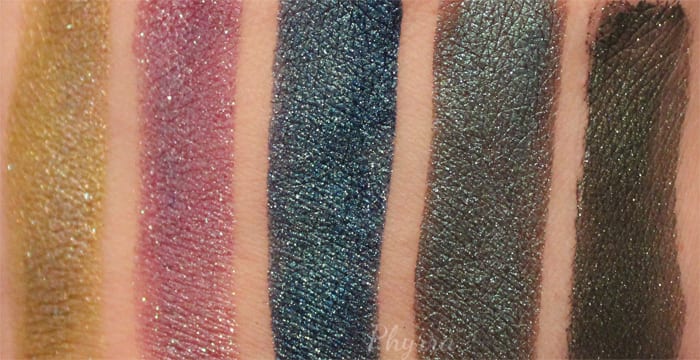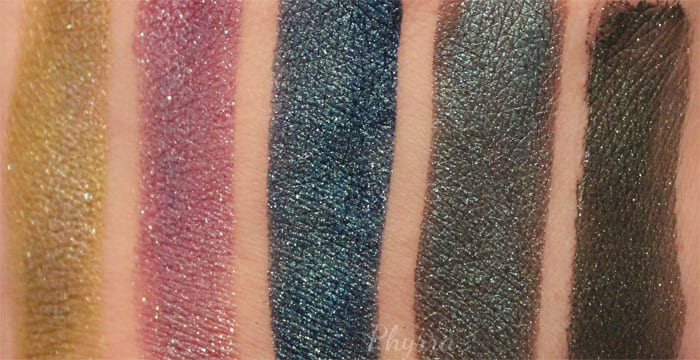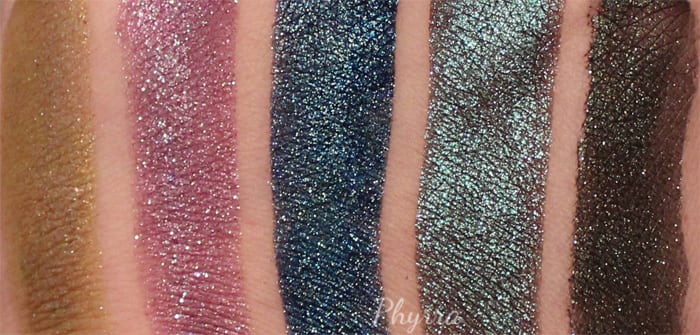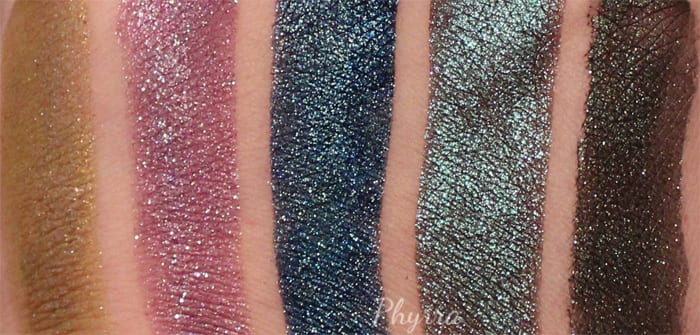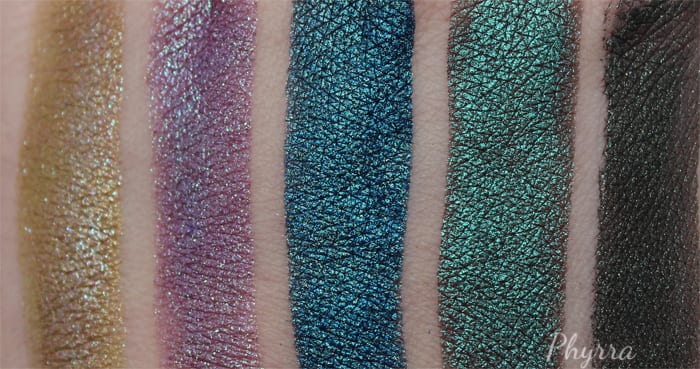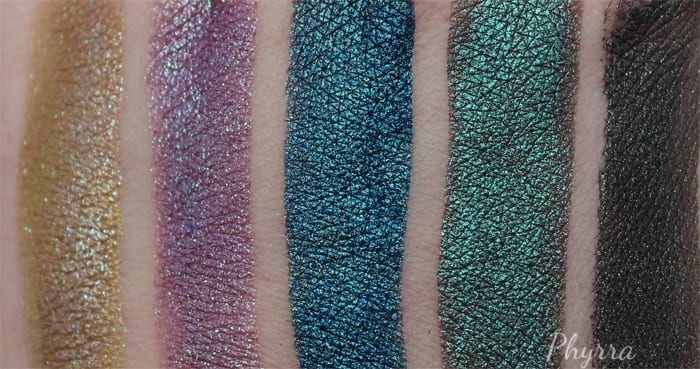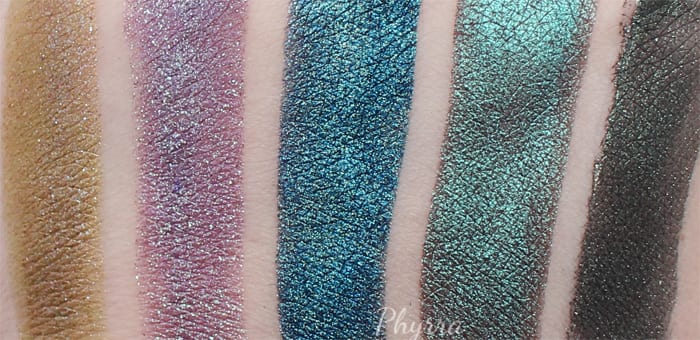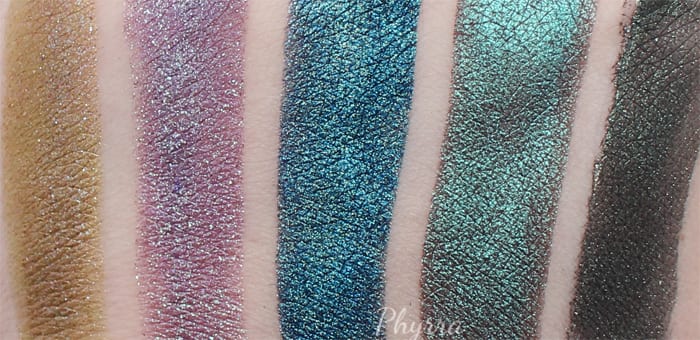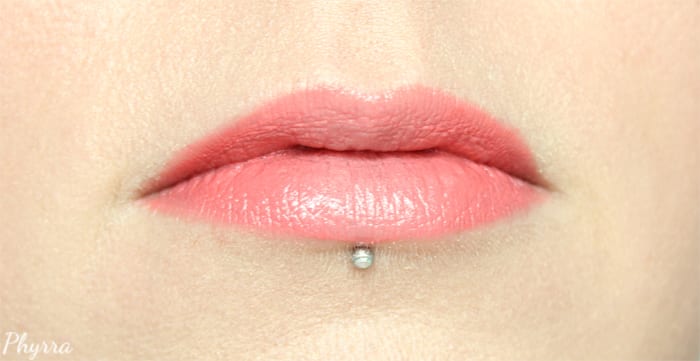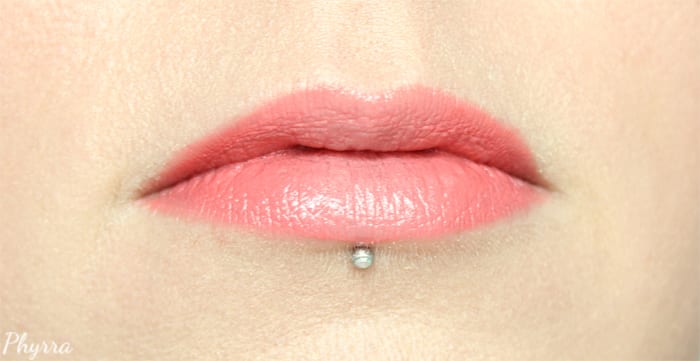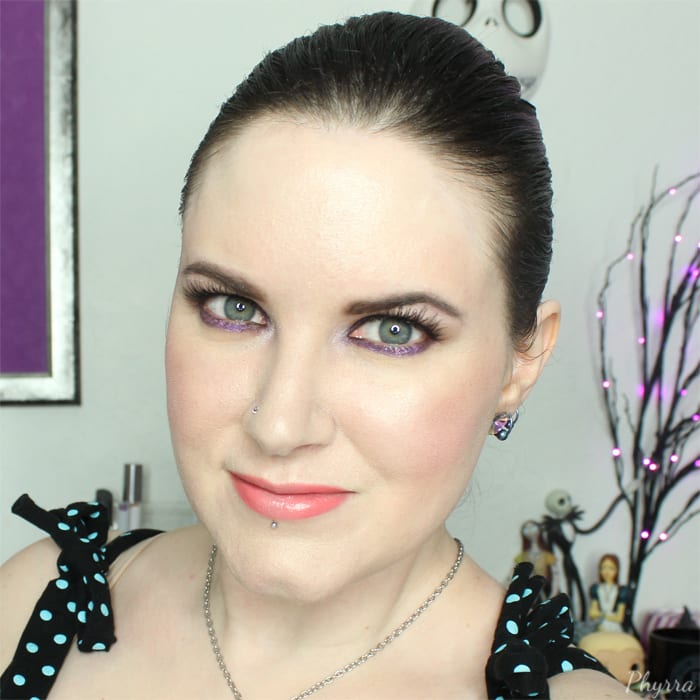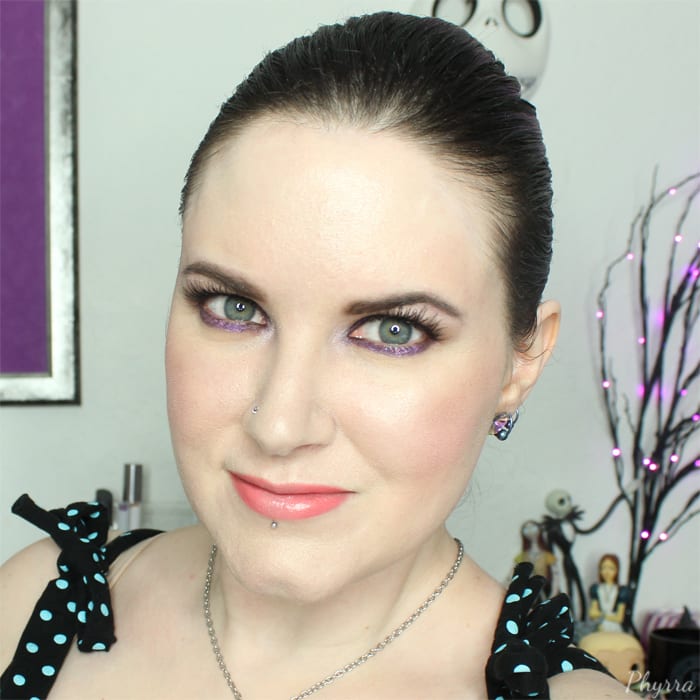 Fyrinnae Elven Lipstick with OCC Pris RTW at center of lips.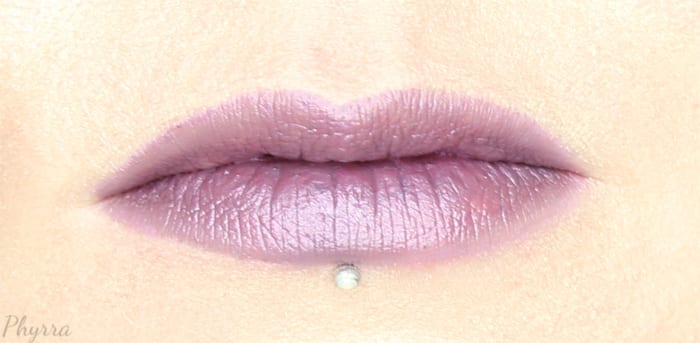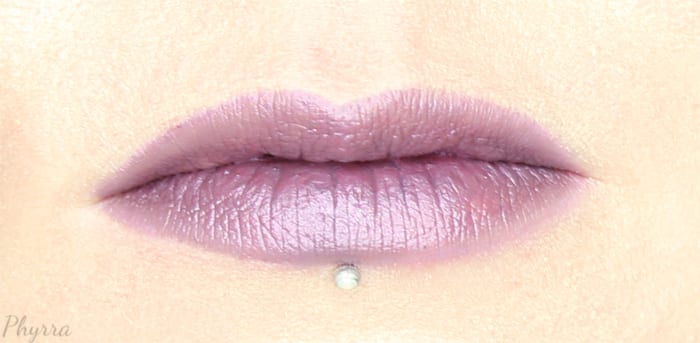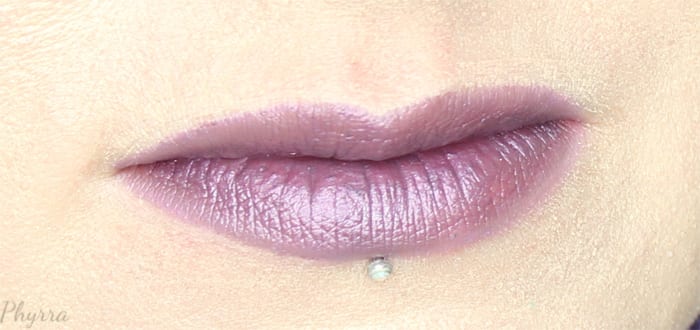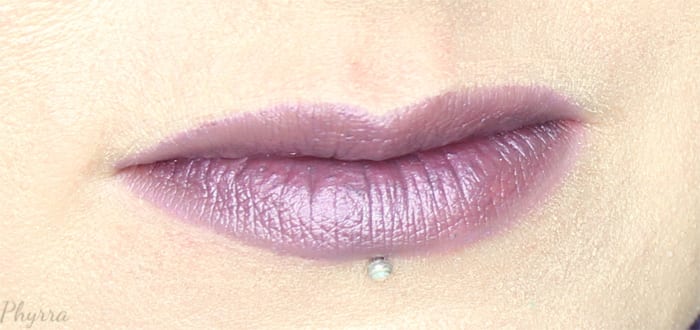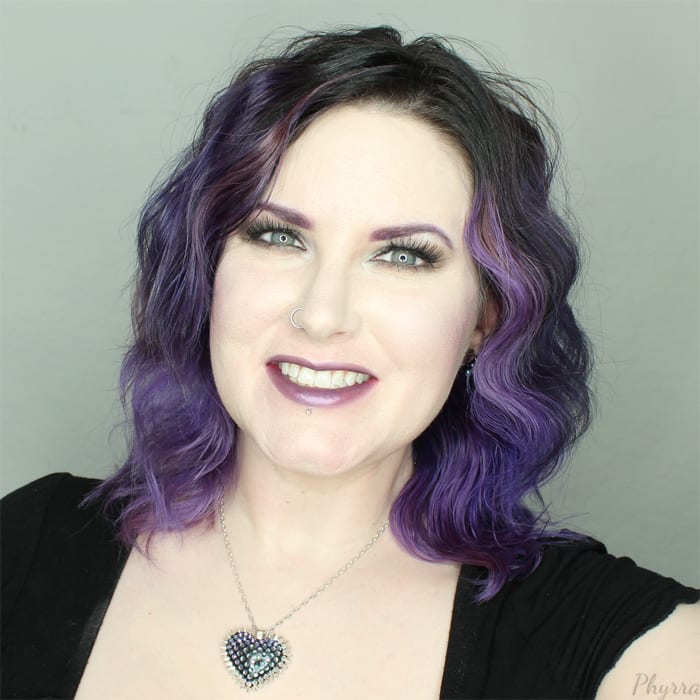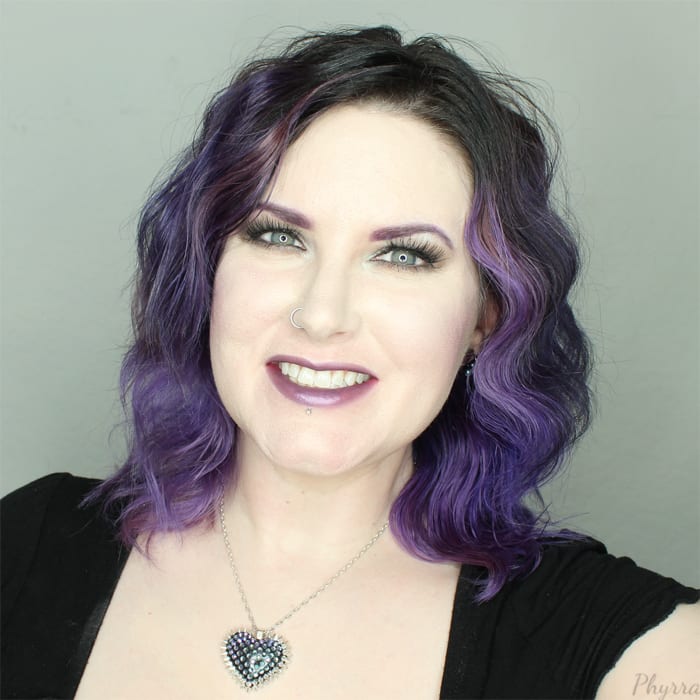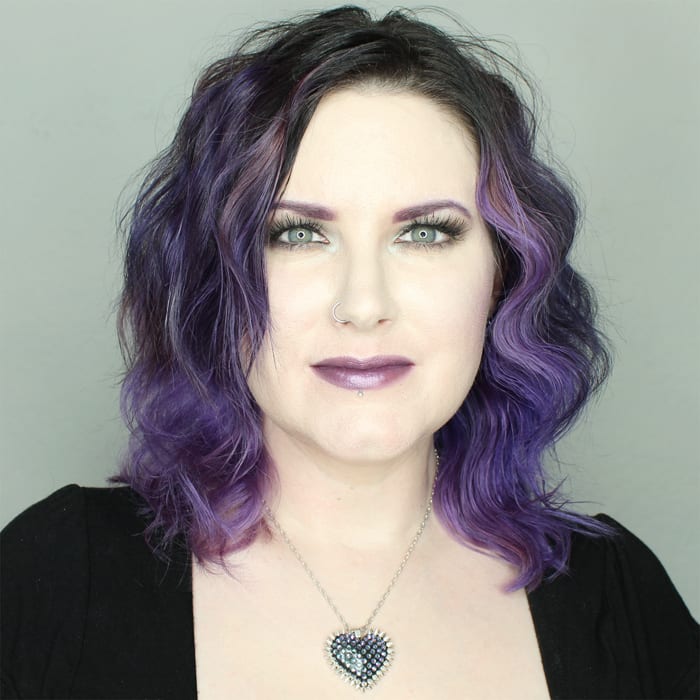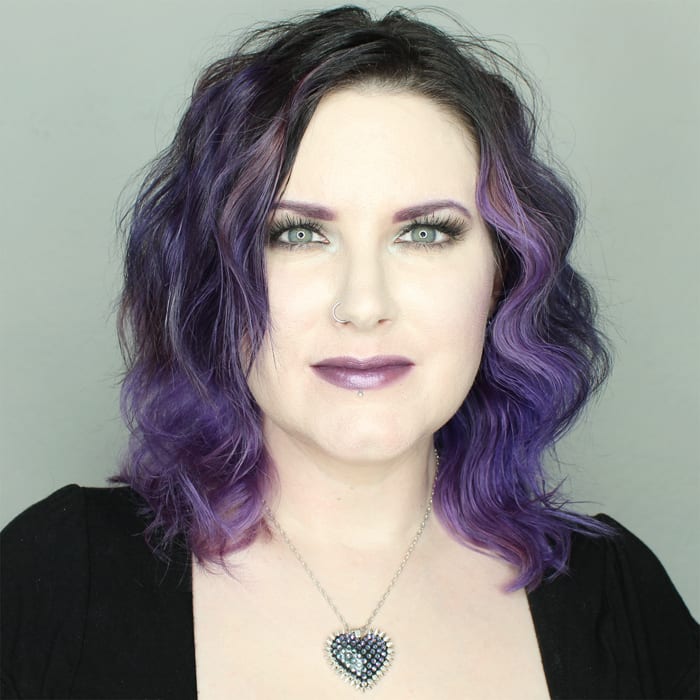 You already know that I love Misfit and how it looks on me. It applies easily too.
For all of the below photos I'm wearing Laura Geller Balance-n-brighten foundation in Porcelain mixed with a bit of Geek Chic Kahlan foundation, Eylure black brow pencil, Nyx black tinted brow mascara. My lashes are lash extensions.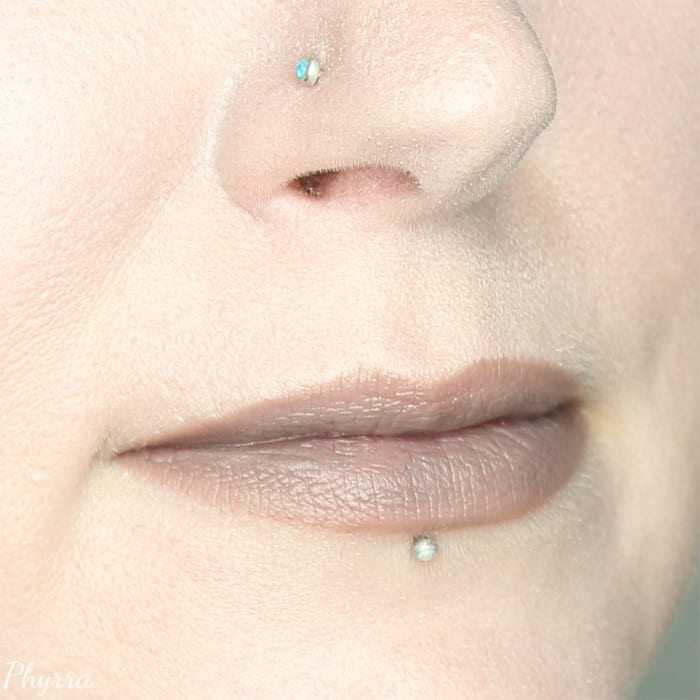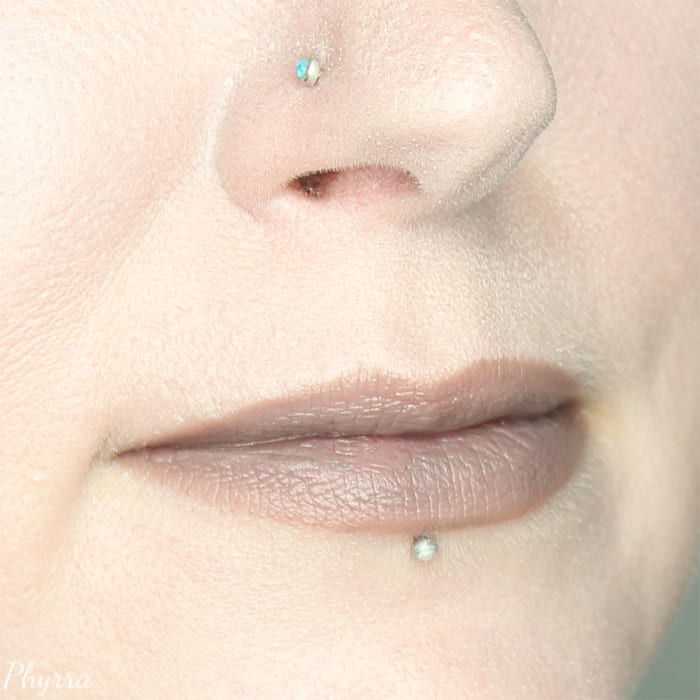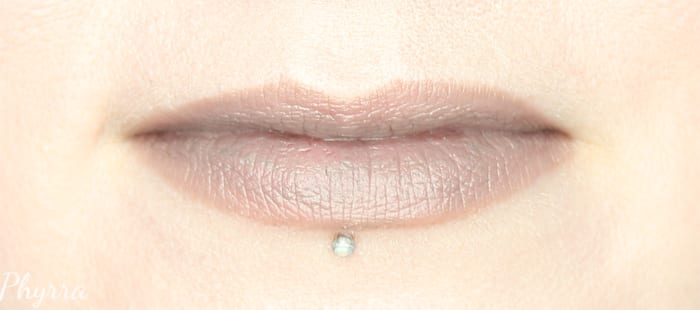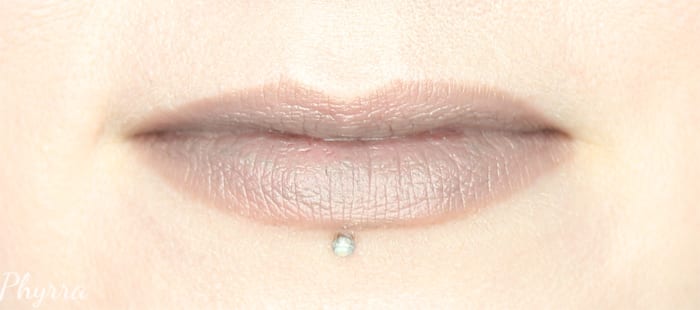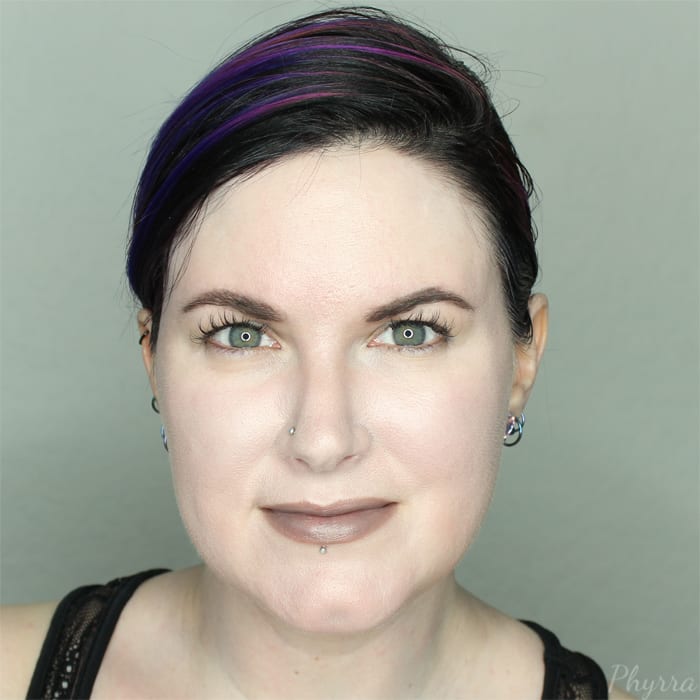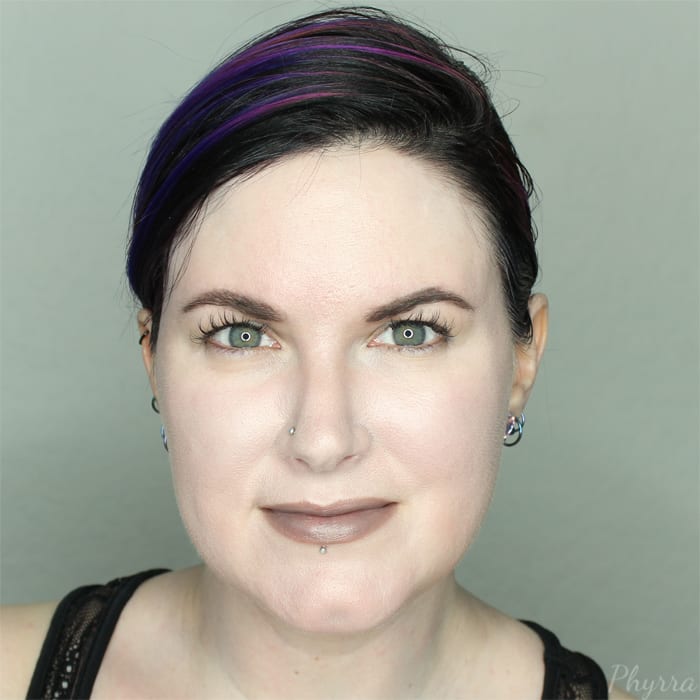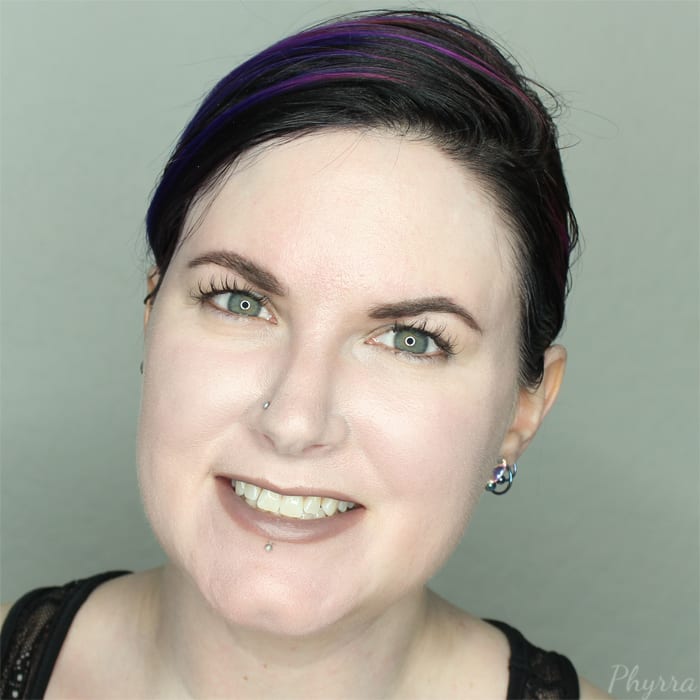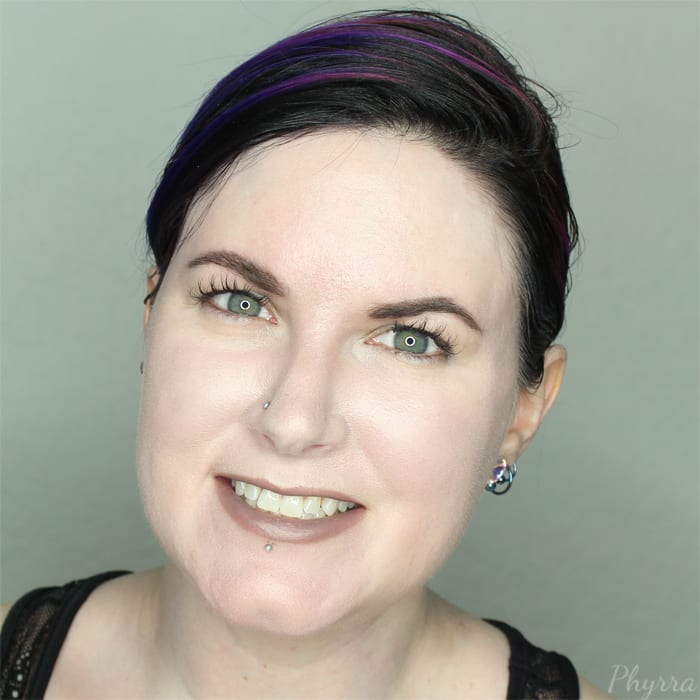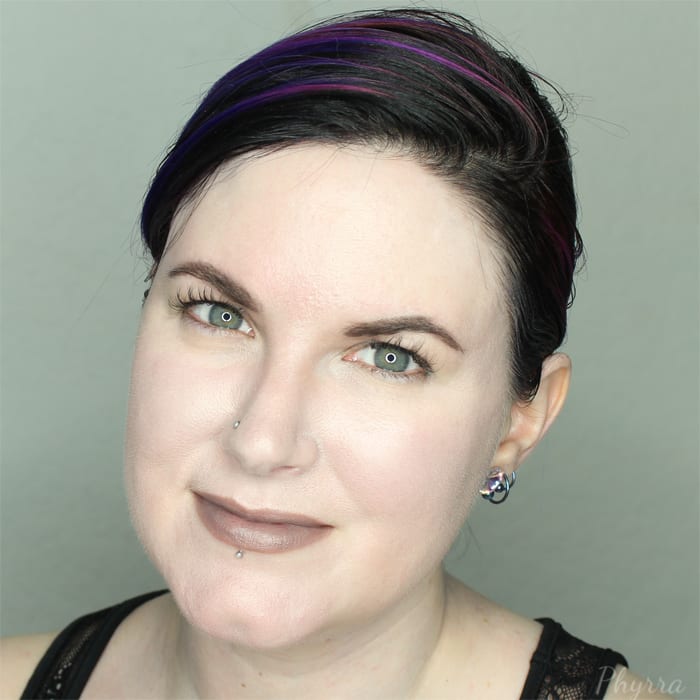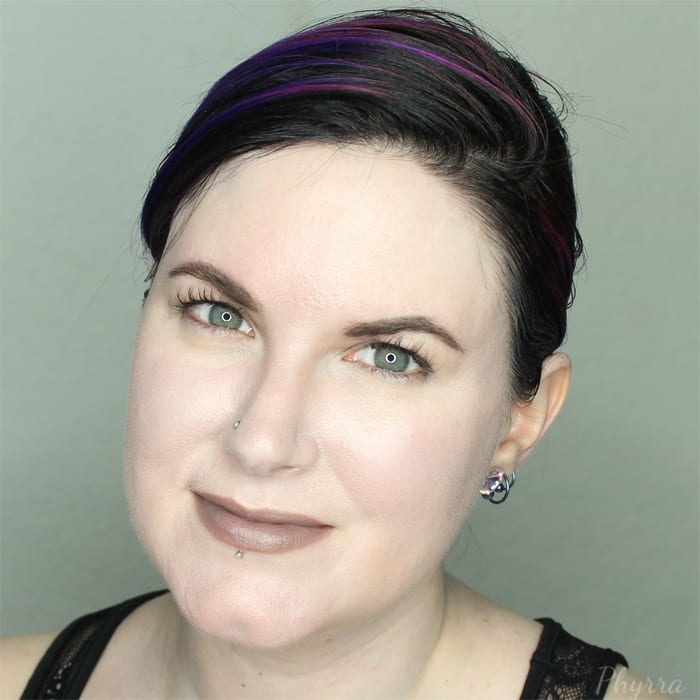 I lined the edges of my lips with OCC Colour Pencil in Sebastian and then swiped Wraith over my lips a bunch of times to build it up. I love this color on me!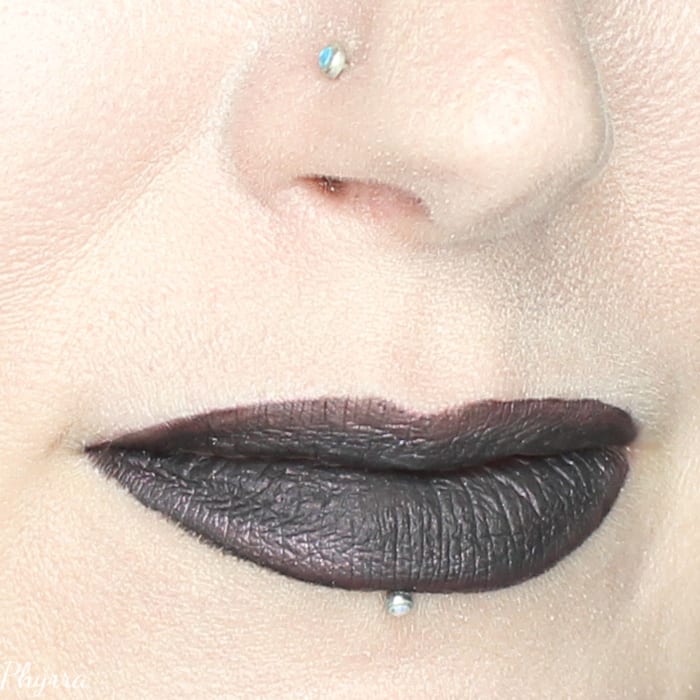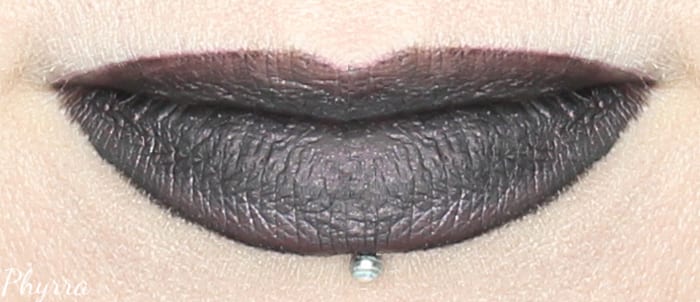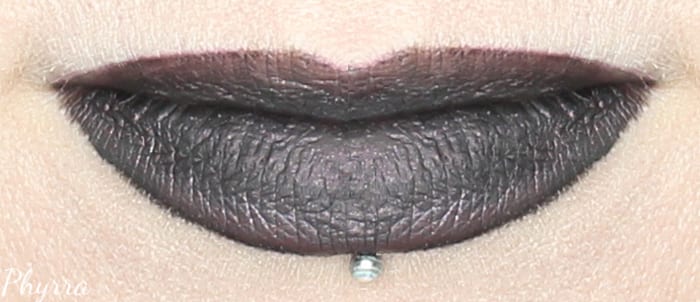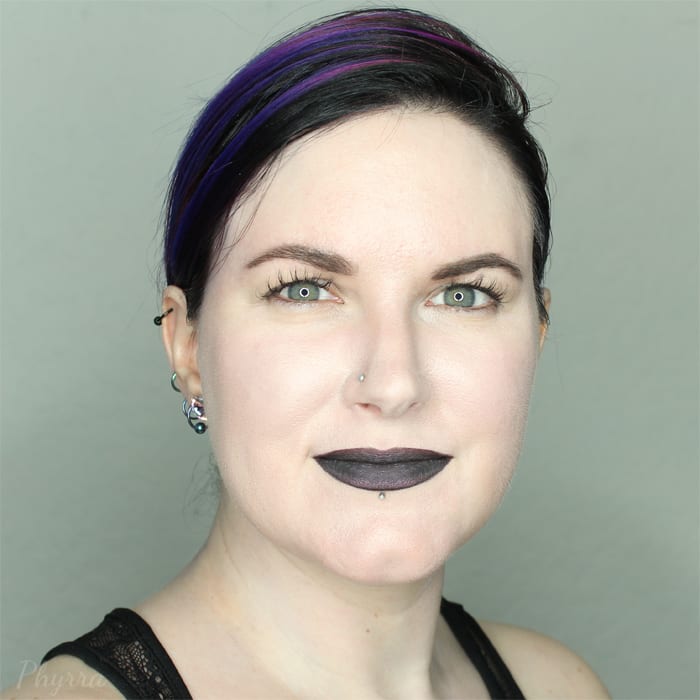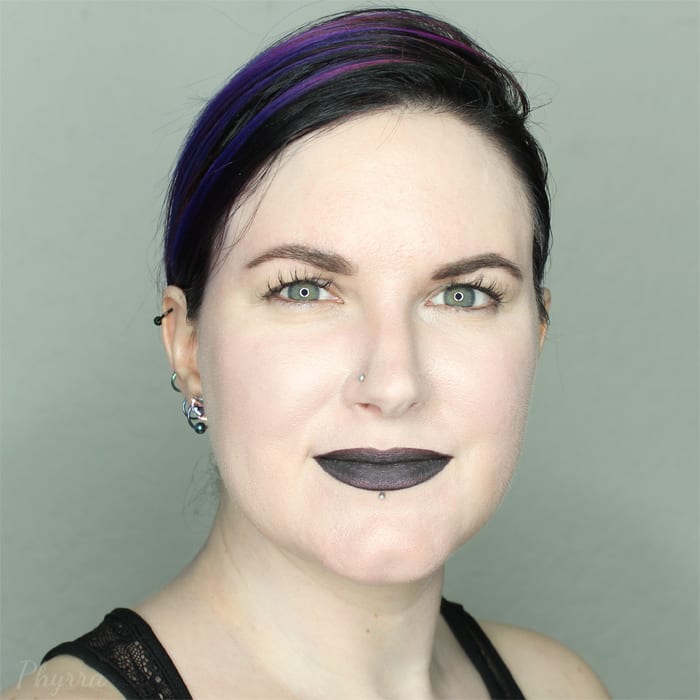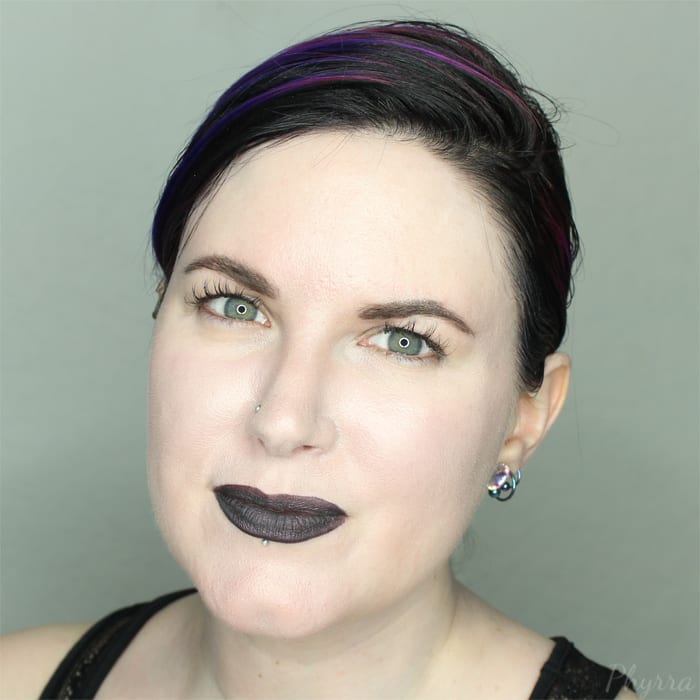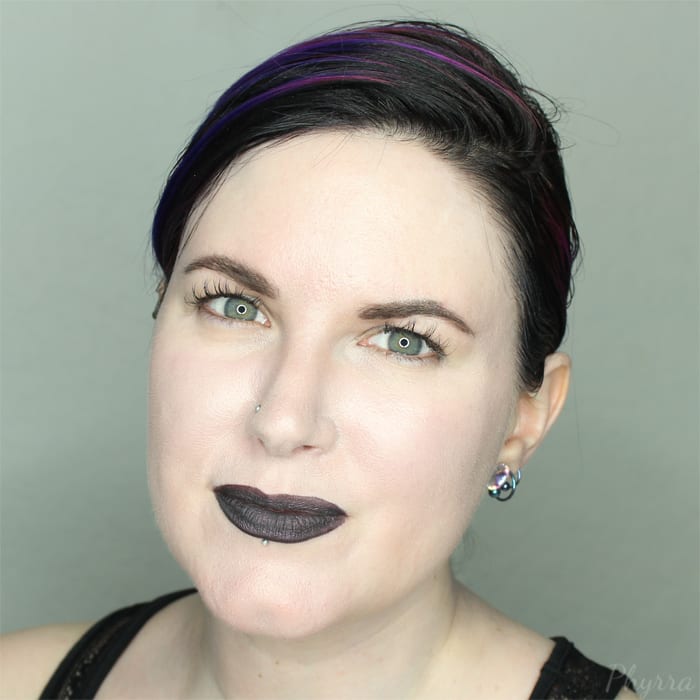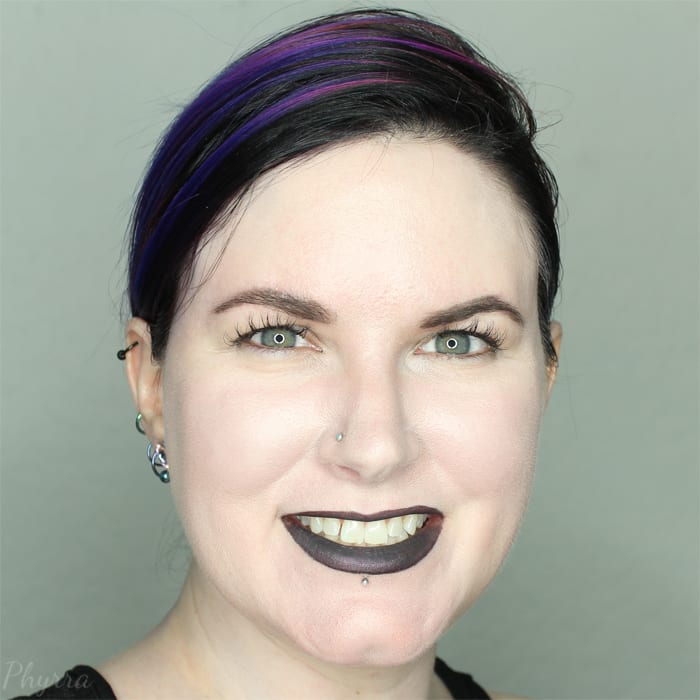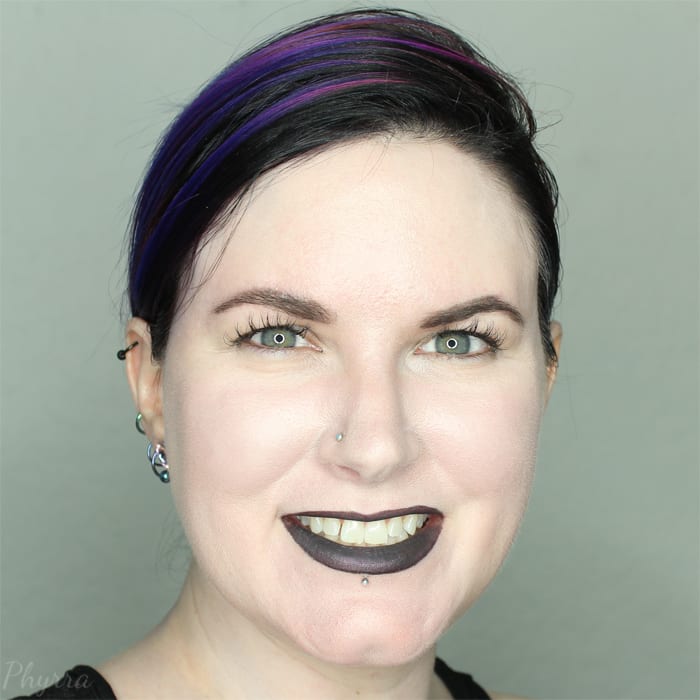 For Phantasma I originally used OCC Colour Pencil in Black Dahlia to line but then realized I needed Tarred, so switched to that. This one is so gorgeous! I love it!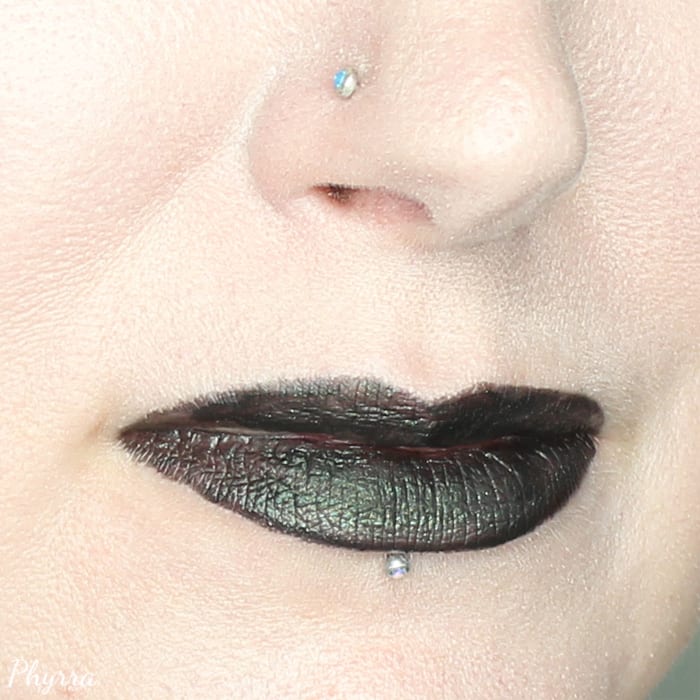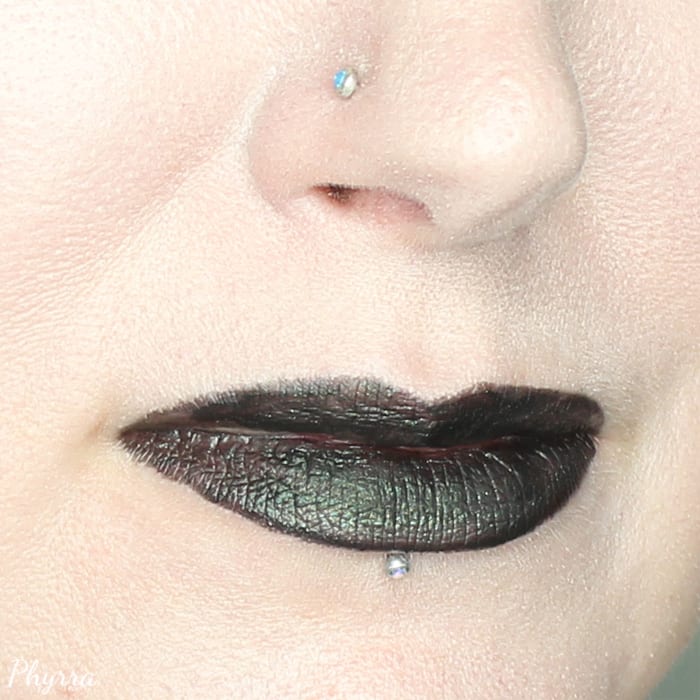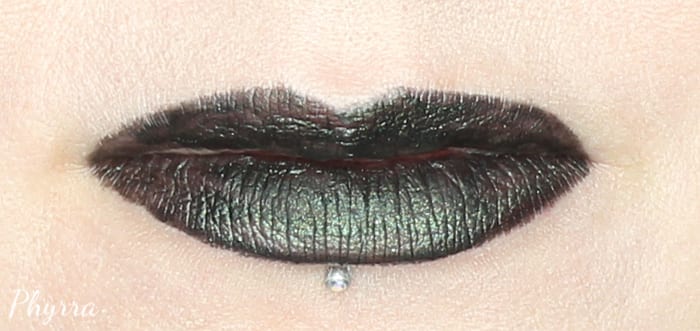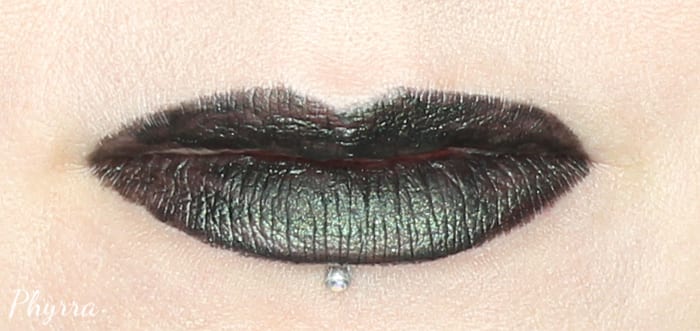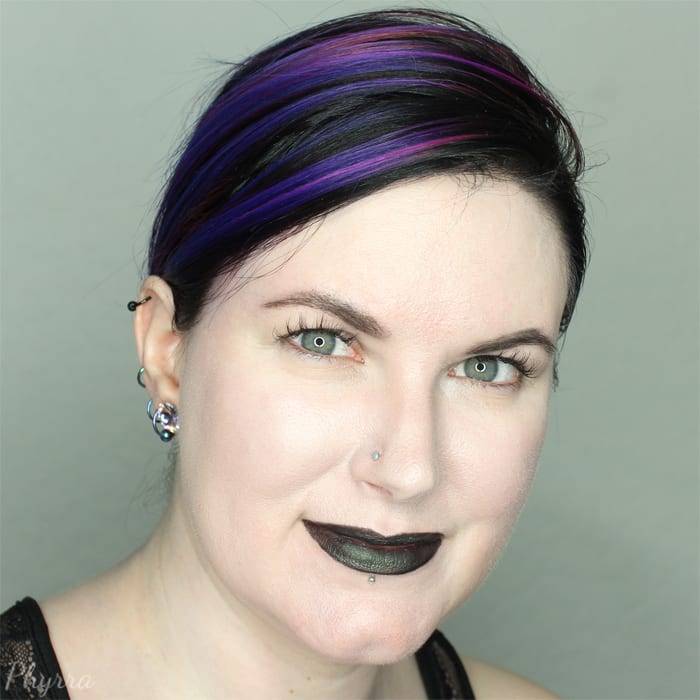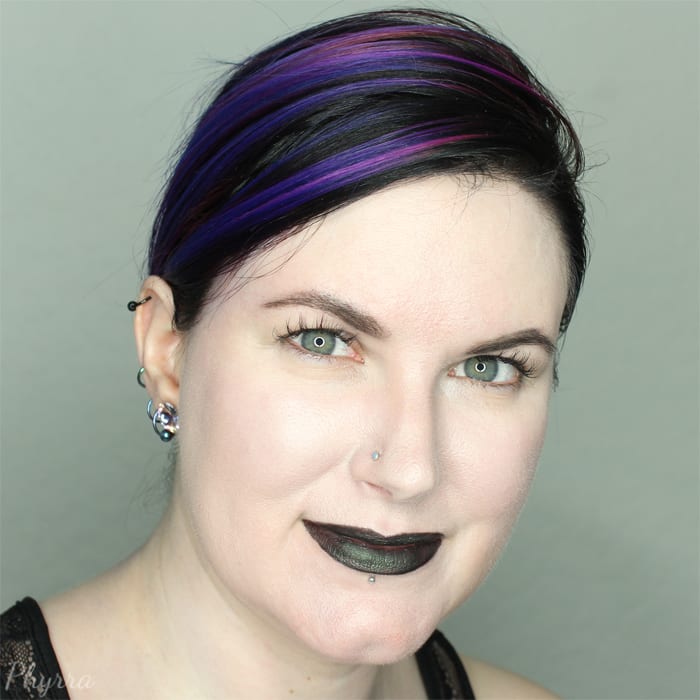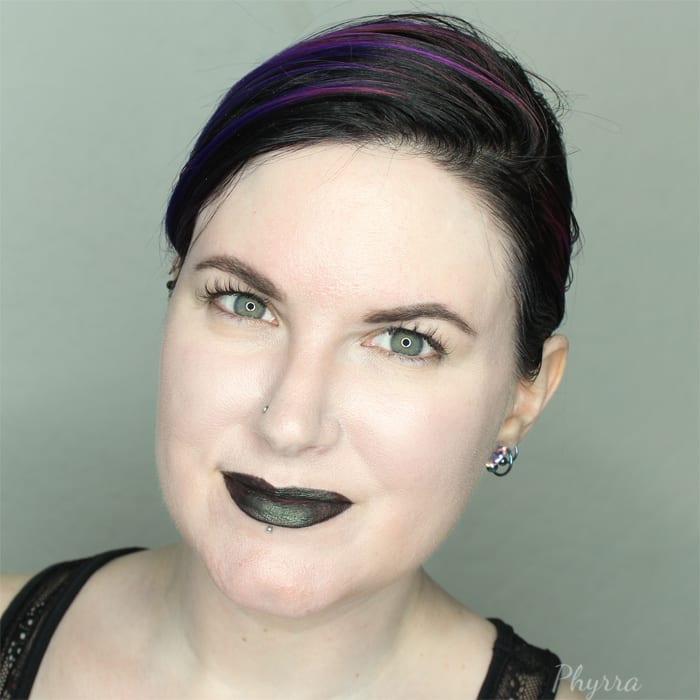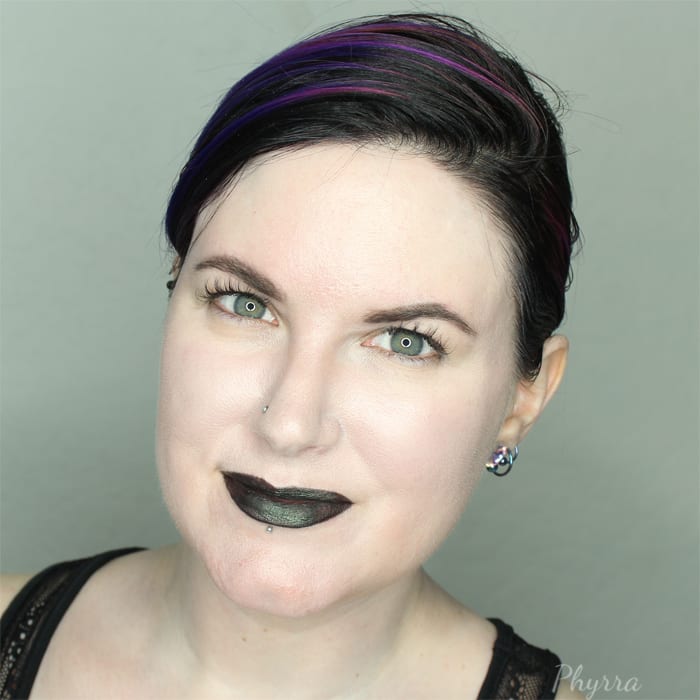 With Cauldron Smoke I used OCC Colour Pencil in Tarred to line the edge of my lips. I think it's a really cool color.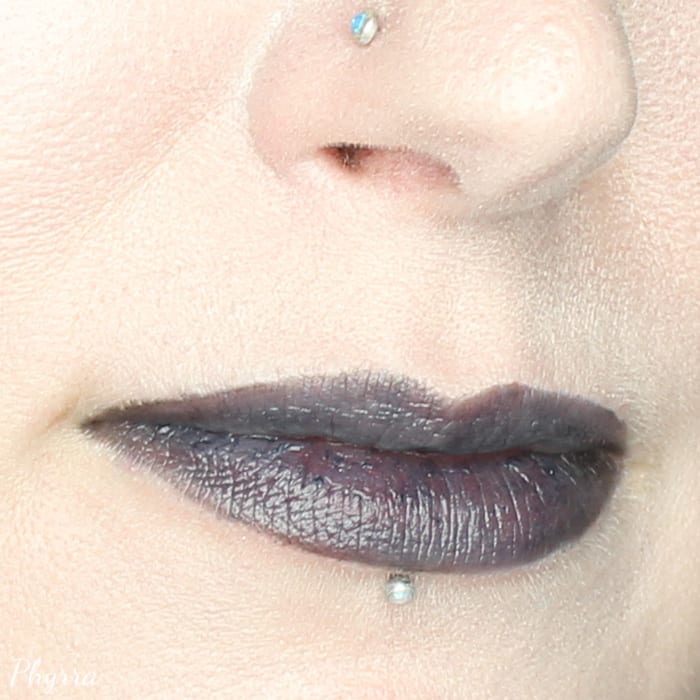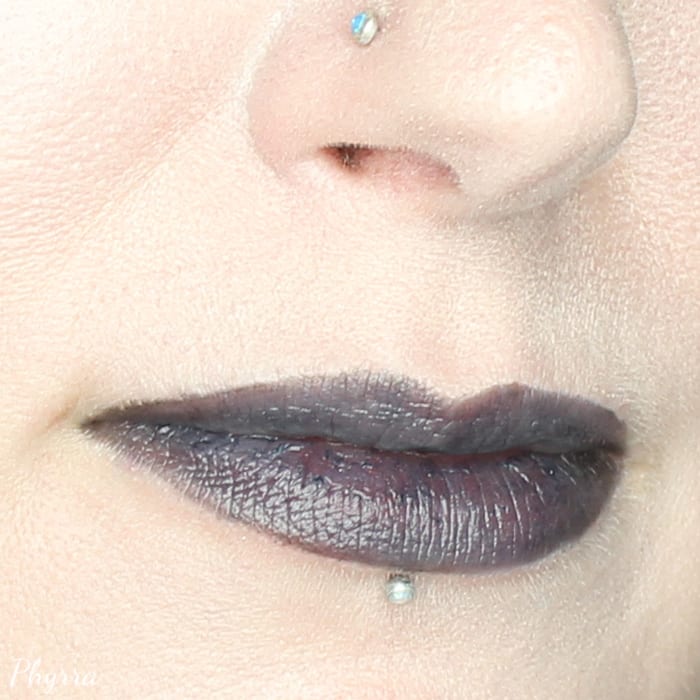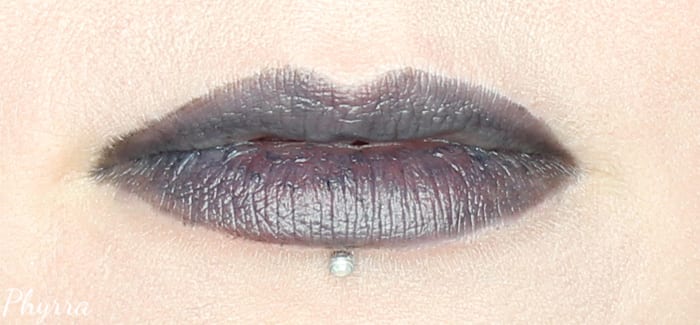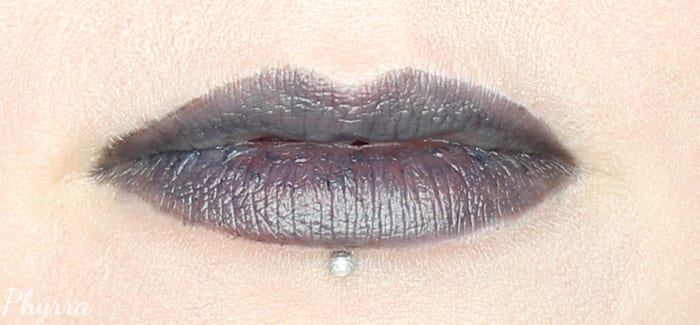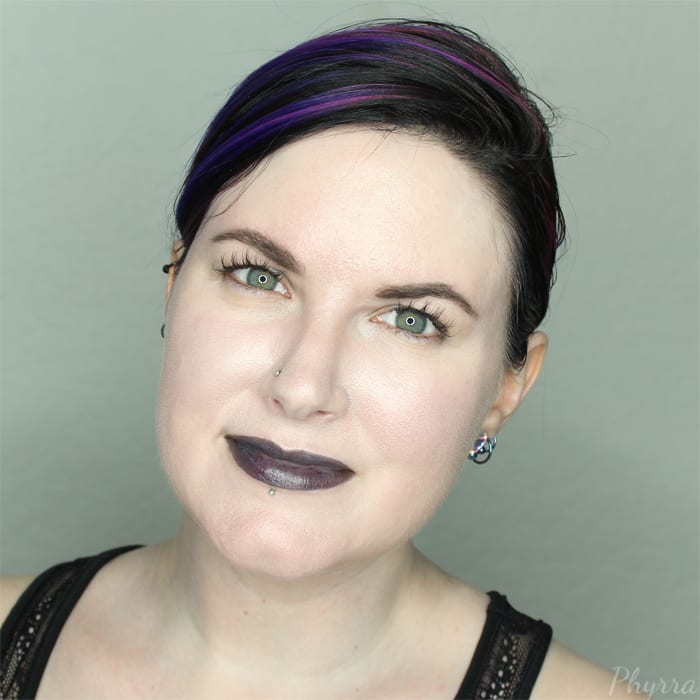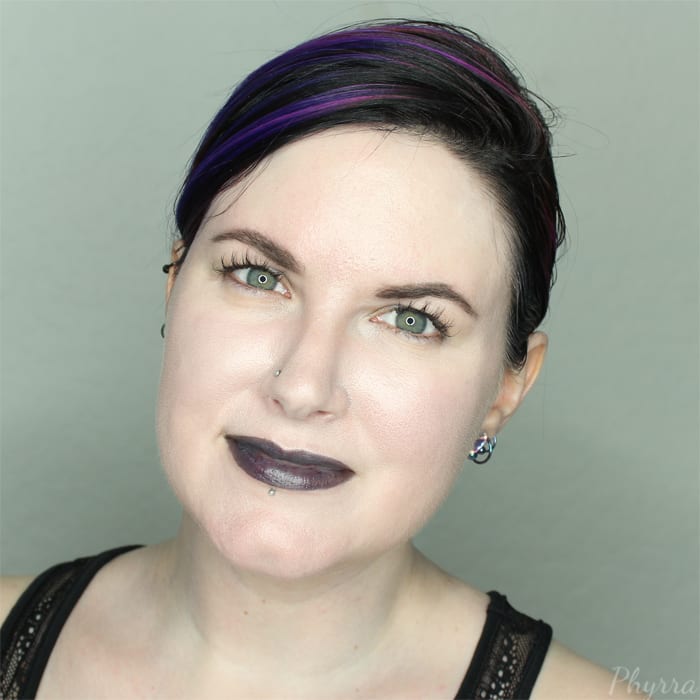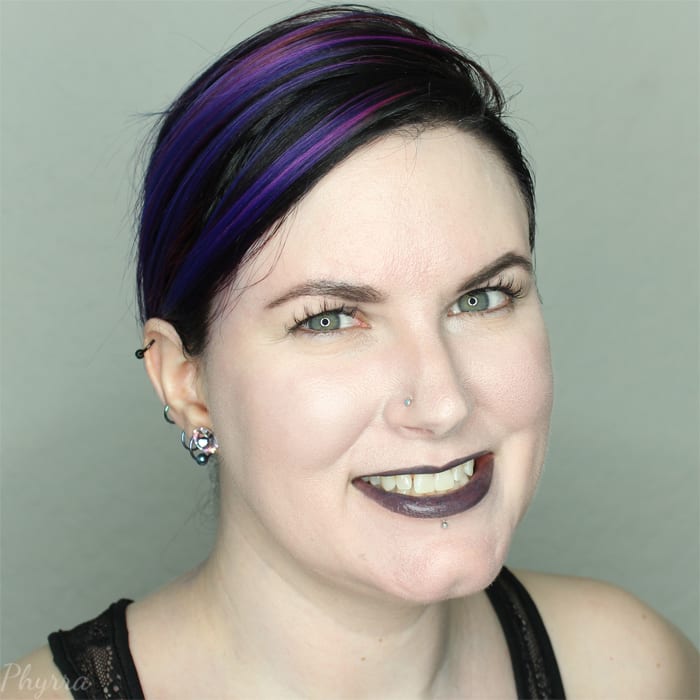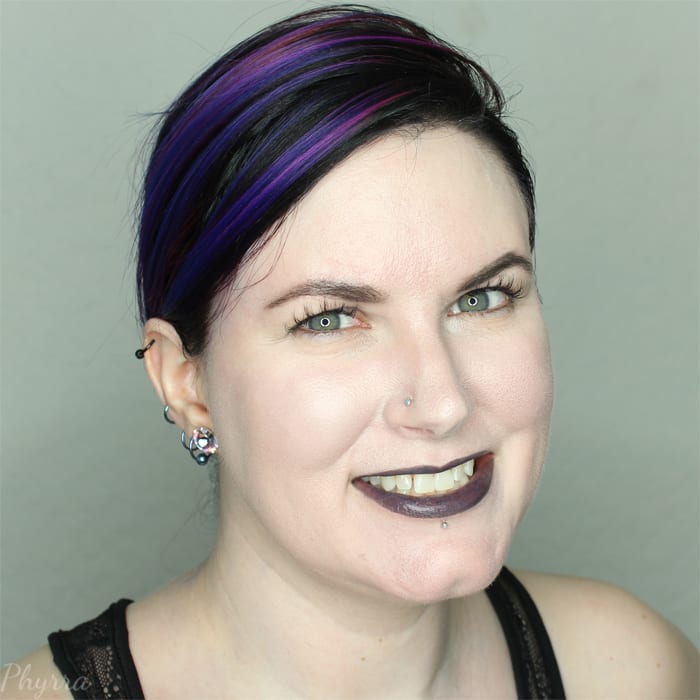 I used a tiny bit of OCC Colour Pencil in Tarred to line the edges and then used a lip brush to blend Space Western on top. This color just hated me. I couldn't get it to apply evenly. It was just so sheer on me. I wanted to love this one but it just doesn't look good on me.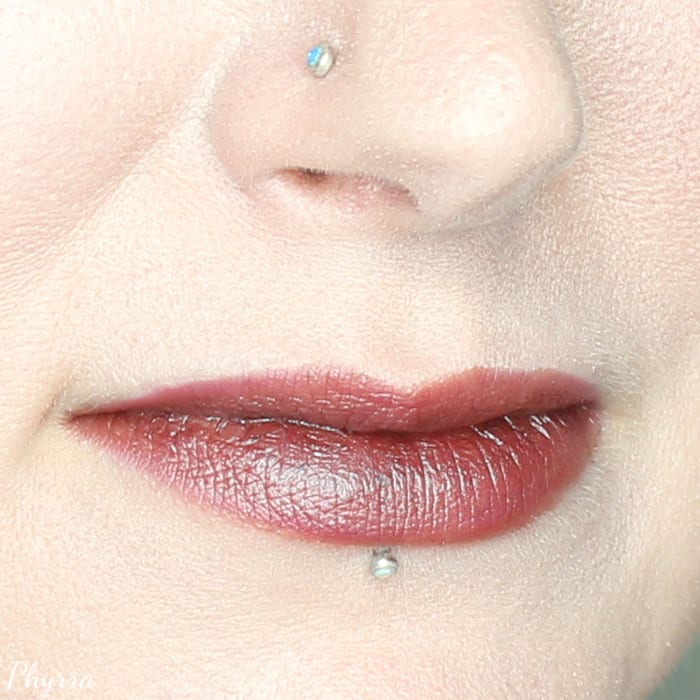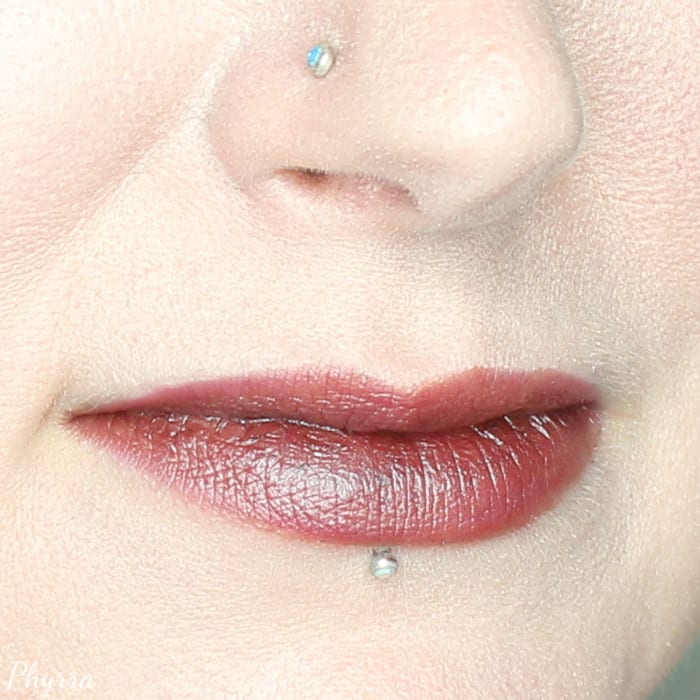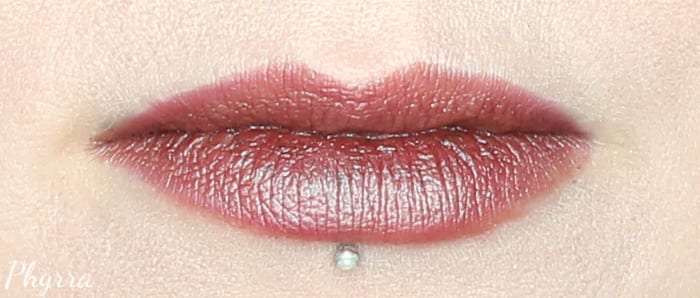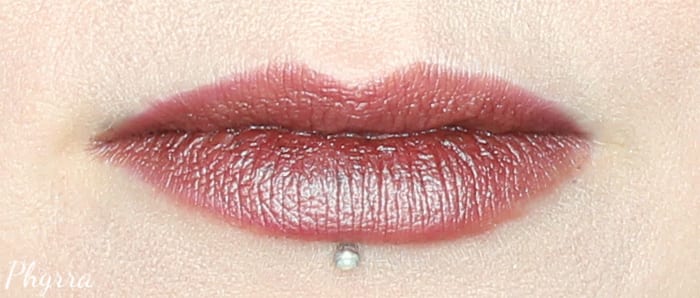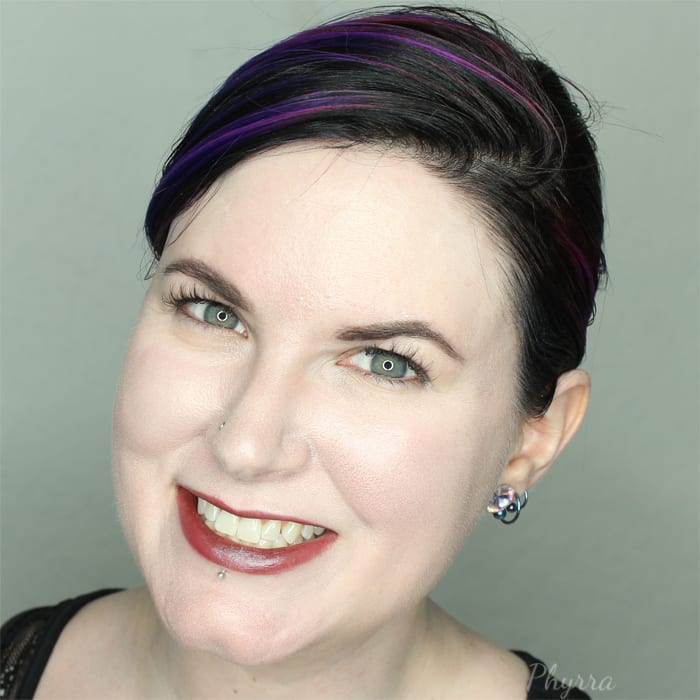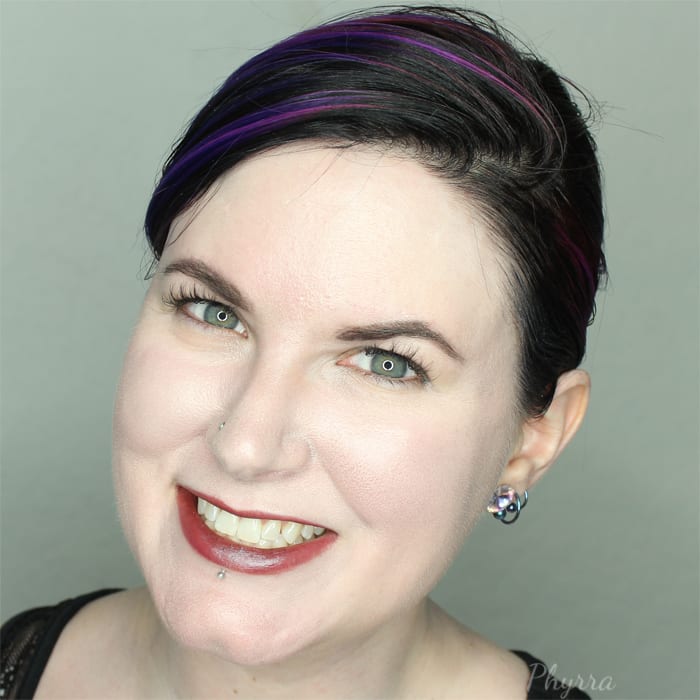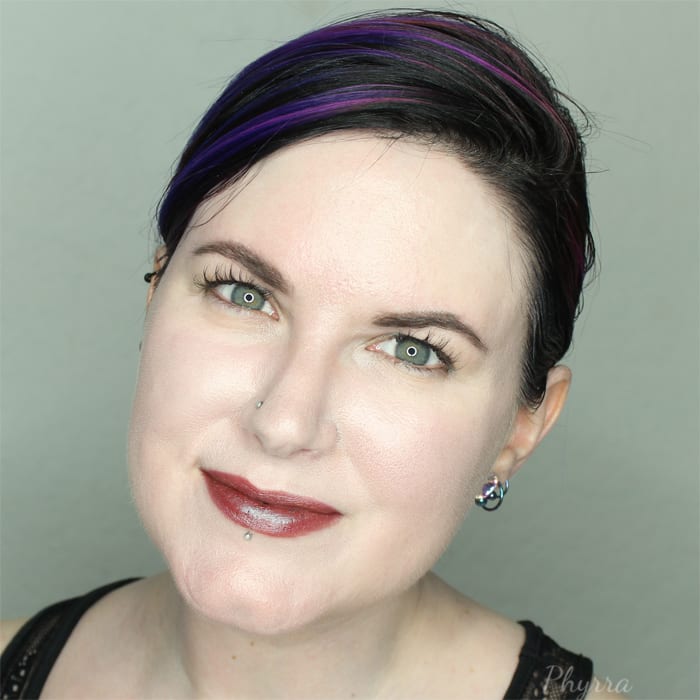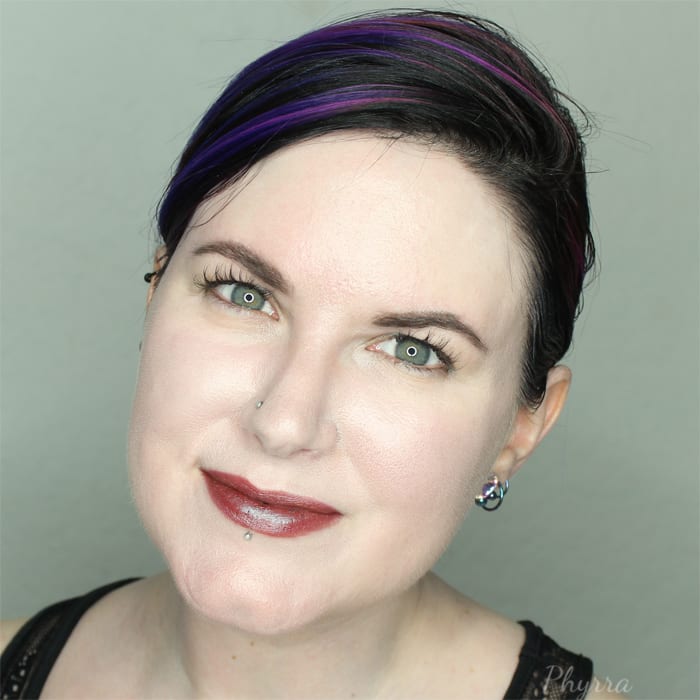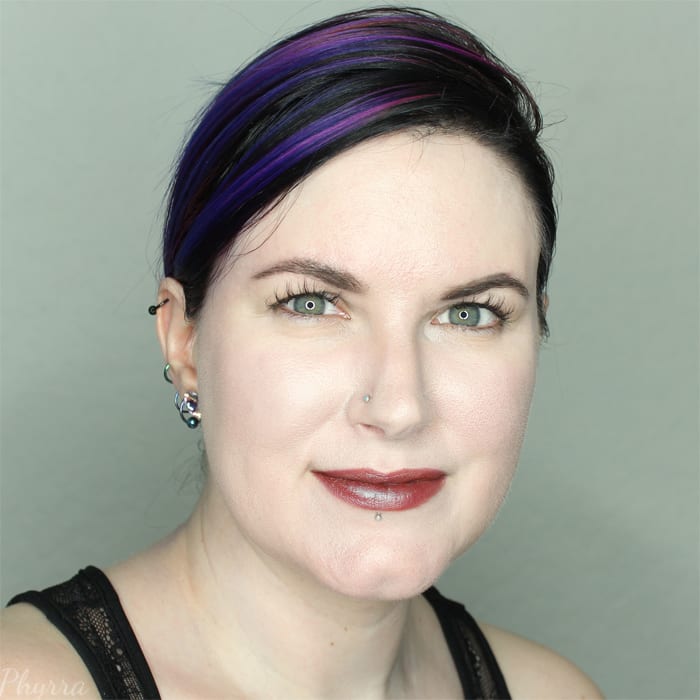 For Witchcraft, I used OCC Colour Pencil in Black Dahlia to line the lips. I love how this one turned out!
This was as far as I got with lip swatches before my lips gave out.
Overall, I'm pretty happy with these products. The matte liquid lipsticks were easy to work with. Some of the lipsticks were super pigmented and some were sheer. Only Space Cowboy really was a let down (which sucks because the name makes me think of Firefly and Cowboy Bebop), but I'm going to keep experimenting with it to see if I can find a way to make i t work better.
If you love complex multi-chrome eyeshadows, you are going to love these shades. They're so gorgeous!
What do you think of the Fyrinnae Halloween 2015 collection?
Last Updated on