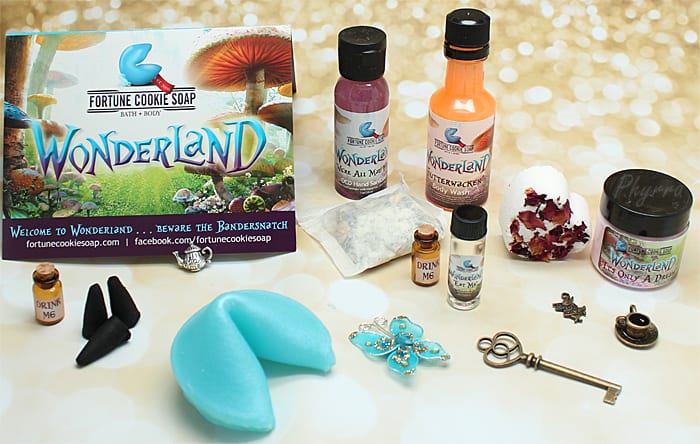 Hi! Today I've got the Fortune Cookie Soap Wonderland Spring Soap Box. The theme for this month is Wonderland, aka Alice in Wonderland. Beware the Bandersnatch. You know I'm obsessed! Bet you can't wait to see what I think of this FCS Soap Box!
Fortune Cookie Soap Wonderland Spring Soap Box
Here is my Fortune Cookie Soap Co referral link if you want to use it.

If you like this video, please give it a thumbs up, share and subscribe!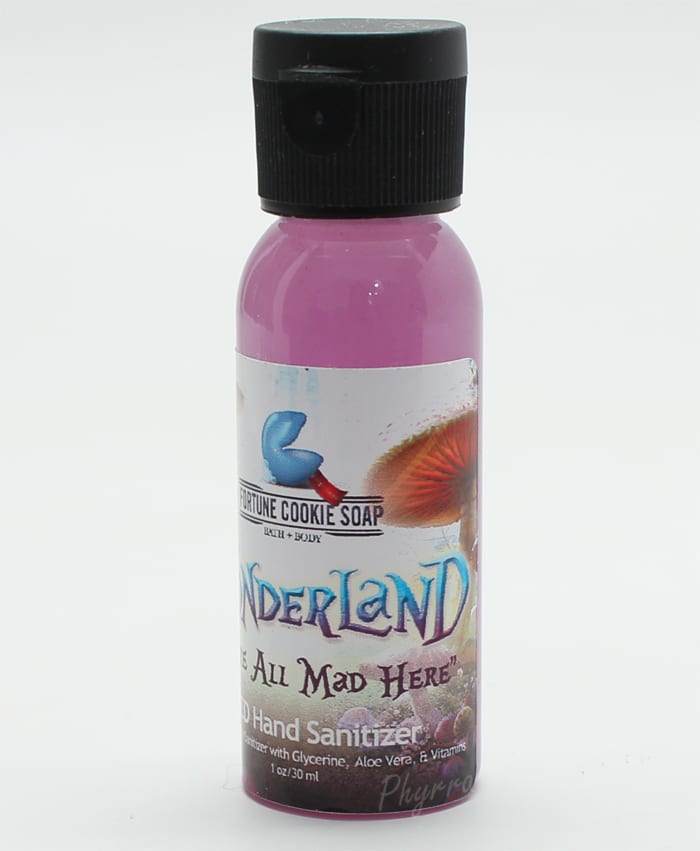 We're All Mad Here OCD (hand sanitizer)
playful mint waters and natural leafy green notes perform a masterful balancing act with musky rich cedarwood.
We're All Mad Here happens to be one of my favorite quotes from Alice in Wonderland. This line is said by the Cheshire Cat, my favorite character. This scent is really odd to me. I don't hate it, but I'm not really a fan.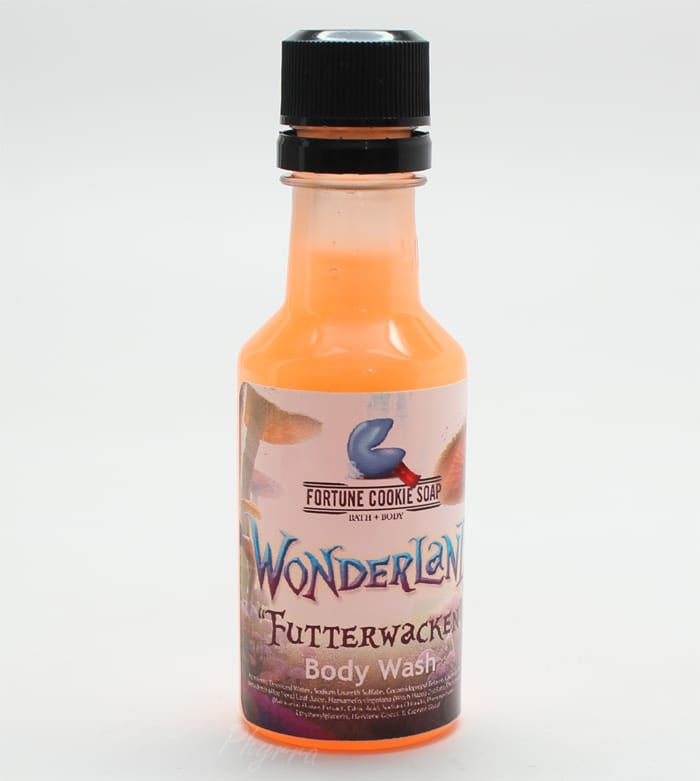 Futterwacken (body wash)
sun warmed lilies brightened with a splash of grapefruit and a breath of fresh air.
This is, of course, the name of the dance the Mad Hatter dances in the Alice in Wonderland movie with Johnny Depp. I love this one! It smells like grapefruit plus a dreamsicle!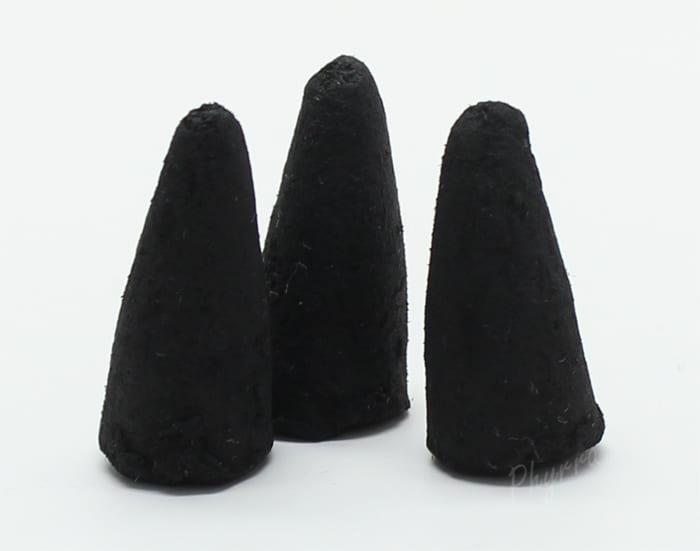 Who Are You? (incense cone)
A mysterious mixture of crisp, ripe, pear twisted with tart limes, vanilla orchid, and a dash of raw cane sugar.
The caterpillar, who smokes a hookah (or maybe he'd smoke a vape now?) asks Alice 'Who are You?. This doesn't smell very strong to me, unburned. I haven't tried burning one yet. If you want to keep it in the bag, you can use it as a sachet in a drawer or closet.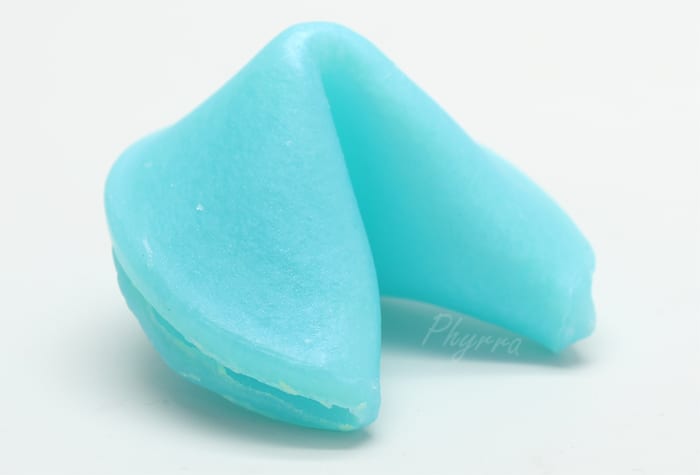 Almost Alice (fortune cookie soap)
Fresh green snap peas and juicy pears brighten this bouquet of sweet pea flowers and freesia sprinkled with ripe berries.
I think this is in reference to the music album Almost Alice, inspired by quotes from the book. This one is ok. I love pear scents. I smell something cool scented.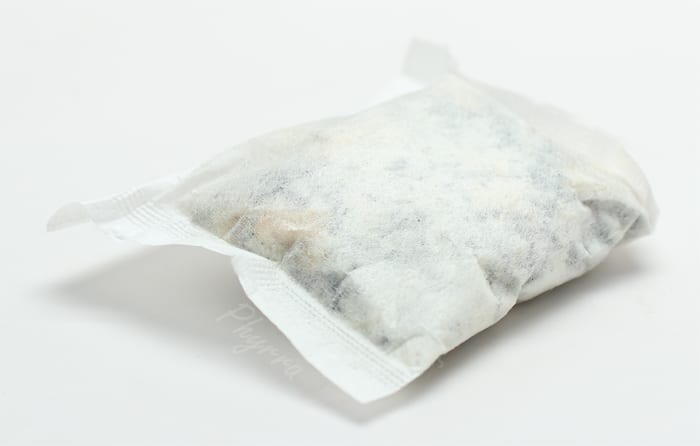 Twisted Tea Party (bath tea)
A light, refreshing, green tea with notes of sweet herbs, vanilla bean, cucumber, golden amber and hints of neroli and geranium, stirred with a bright sprig of spearmint.
The Tea Party was attended by the March Hare, the Doormouse and the Mad Hatter. I absolutely love this. I smell green tea, chamomile, sweetness and a hint of mint.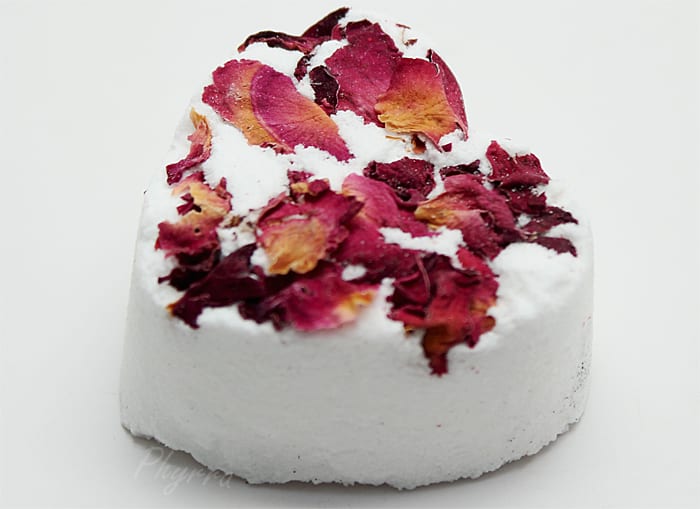 Off With Their Heads (bath bomb)
Groves of Meyer lemons and succulent oranges mingle with a perfectly manicured garden of wild roses, violets and star jasmine perfumed with romantic tones of bergamot and Egyptian Musk.
You know this one is in reference to the Red Queen. I LOVE this one! OMG it's probably on the flowery side of scents for my taste but the musk + citrus makes it really nice. This one wins the award for best looking product in the box.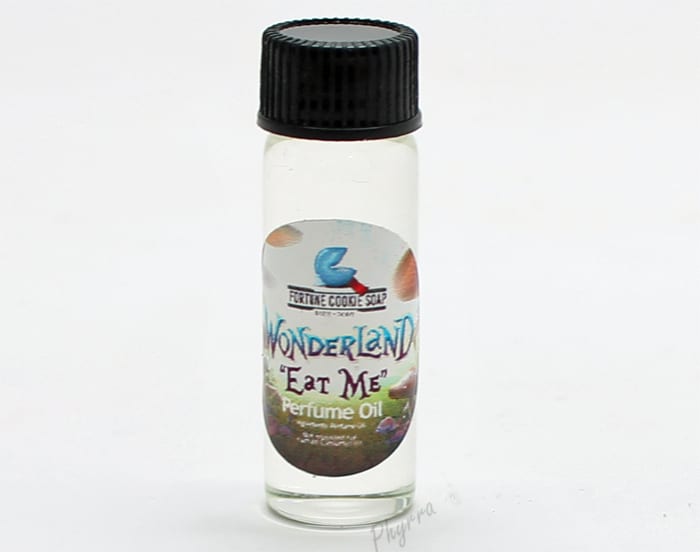 Eat Me (perfume oil)
Scrumptious yellow cake with a fresh slathering of rich, creamy vanilla frosting, topped with fresh white pineapple slices and garnished with a sprig of blooming cilantro.
Eat Me cakes make the eater grow larger. Curiouser and Curiouser! This is my favorite of everything in this box. It's delicious and I love it! It smells like pineapple on the skin, followed by vanilla and cake. YUM!!!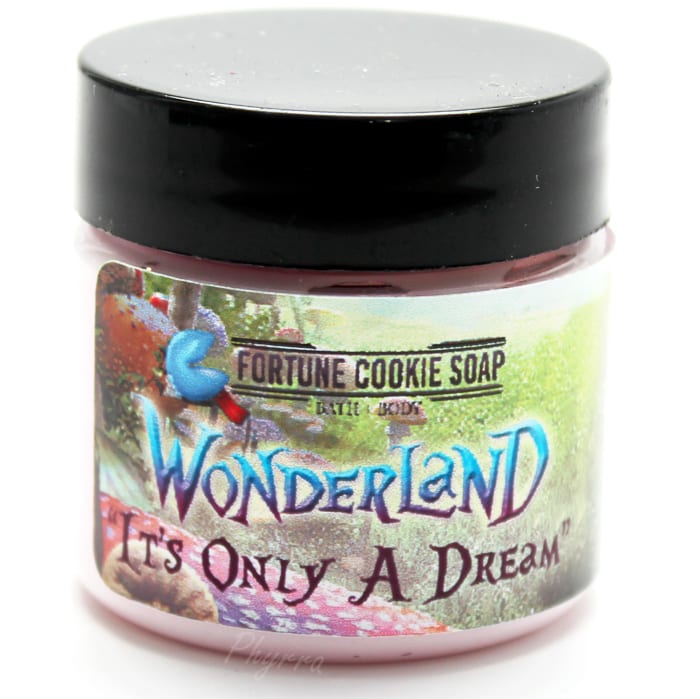 It's Only a Dream (whipped cream)
Calming verbena, lemongrass, calla lily, and citrus blended with leafy greens, ylang-ylang, rosewood and ozone; with hints of soft musk and roses.
I'm pretty sure this is in reference to the fact that the Red King was sleeping and Wonderland could have just as easily been the Red King's dream instead of Alice's.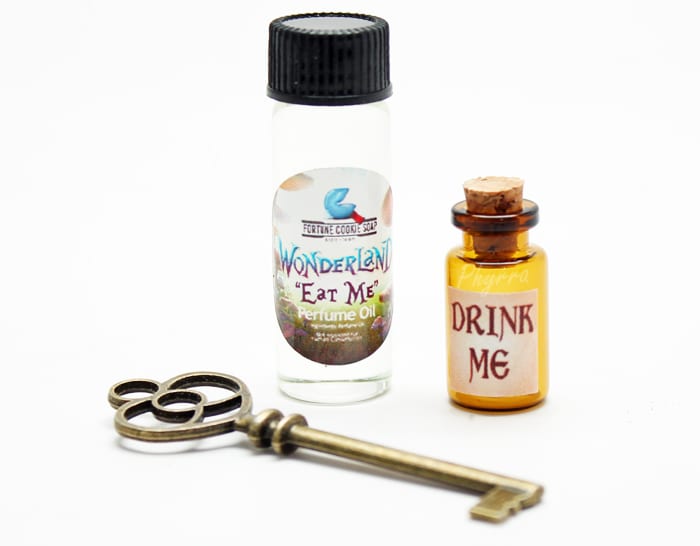 Some of my favorite quotes of Alice by Lewis Carroll
Alice: Would you tell me, please, which way I ought to go from here?
The Cheshire Cat: That depends a good deal on where you want to get to.
Alice: I don't much care where.
The Cheshire Cat: Then it doesn't much matter which way you go.
Alice: …So long as I get somewhere.
The Cheshire Cat: Oh, you're sure to do that, if only you walk long enough.
Alice:How long is forever?  White Rabbit:Sometimes, just one second.
Duchess: If everybody minded their own business, the world would go around a great deal faster than it does.
I could tell you my adventures — beginning from this morning,' said Alice a little timidly: 'but it's no use going back to yesterday, because I was a different person then.
There are so many flowery notes in this collection,  no doubt a nod towards Spring and Wonderland, but I'm happy that they're blended with sweet and gourmand scents, making them interesting and fun.
The Fortune Cookie Soap Co box is $19.99 quarterly. The Spring Wonderland release will be available on Feb. 27, 2015 at 6:30 pm CST.
What do you think of the Wonderland Spring Soap Box? Let me know below!