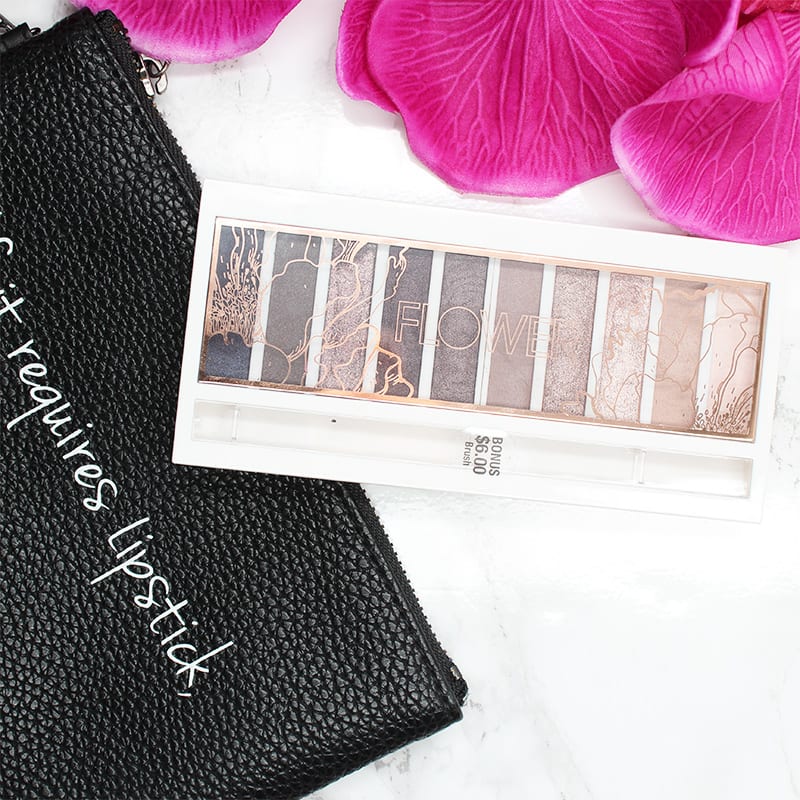 Today I'm sharing my Flower Beauty Cool Natural Palette Cruelty-Free Tutorial with you. Flower Beauty sent me their Cool Natural Palette to try out. I was excited to see a cool-toned budget-friendly eyeshadow palette, so I created a mostly budget friendly tutorial.
In case you don't know, Flower Beauty is a brand founded by actress Drew Barrymore. Flower Beauty wants women to look and feel great in their own skin and embrace their individual beauty. And of course, Flower Beauty is cruelty free.
PR + purchased by me.
Flower Beauty Cool Natural Palette


The shades aren't named, but they are numbered from left to right 1 through 10. They're a mix of shimmer and matte. This photo doesn't capture it fully, but shade 3 has golden iridescent shimmer in it. It's a very complex smoky plum taupe.


The palette comes with 3 eye look suggestions on the back. I didn't follow any of them because I figured they weren't for hooded eyes.
Cool Natural Palette Cruelty-Free Look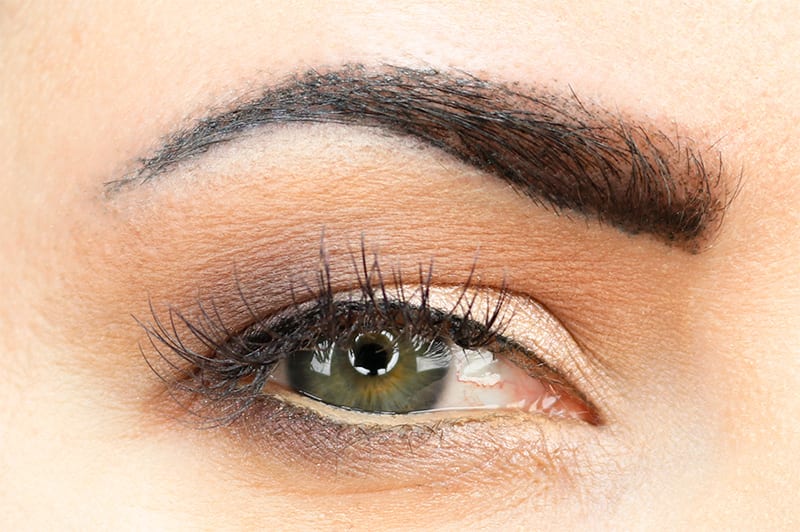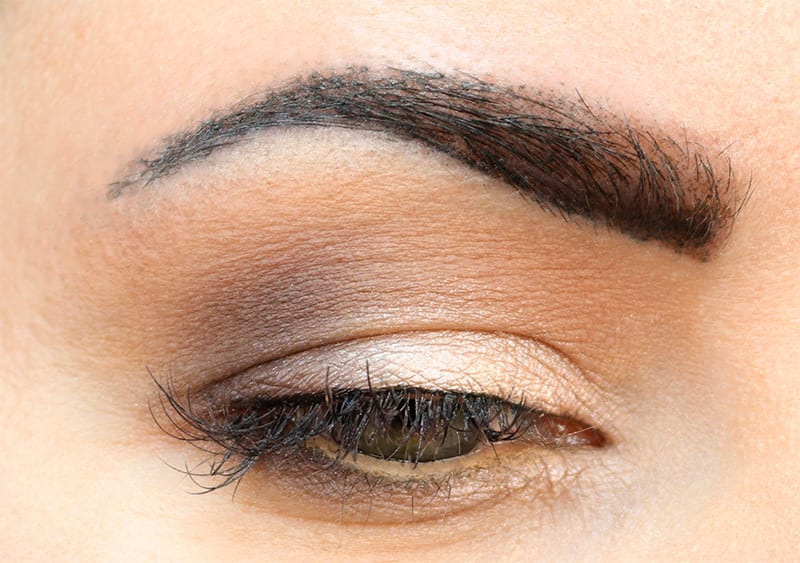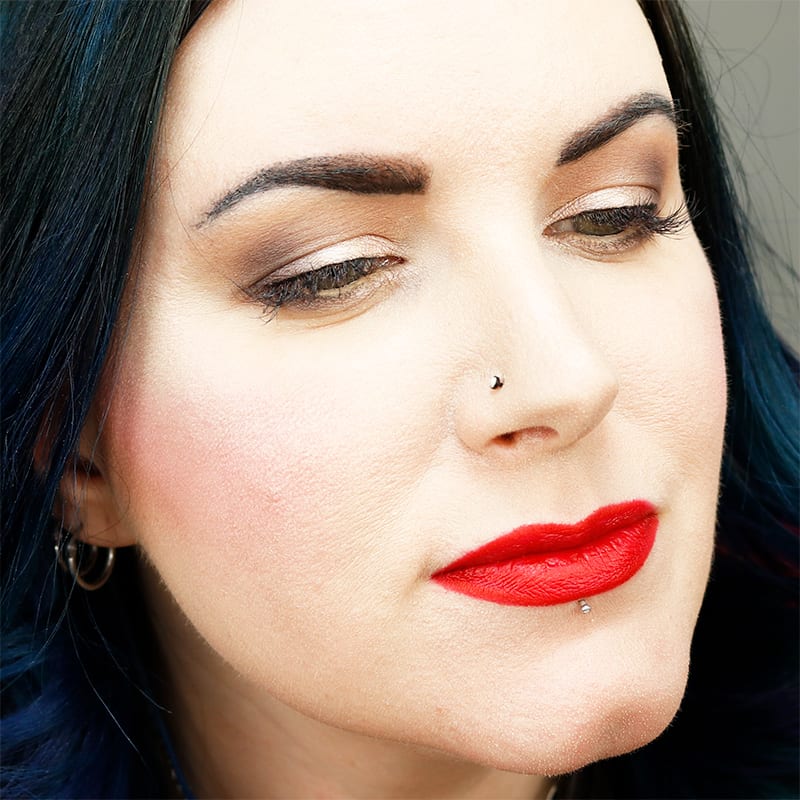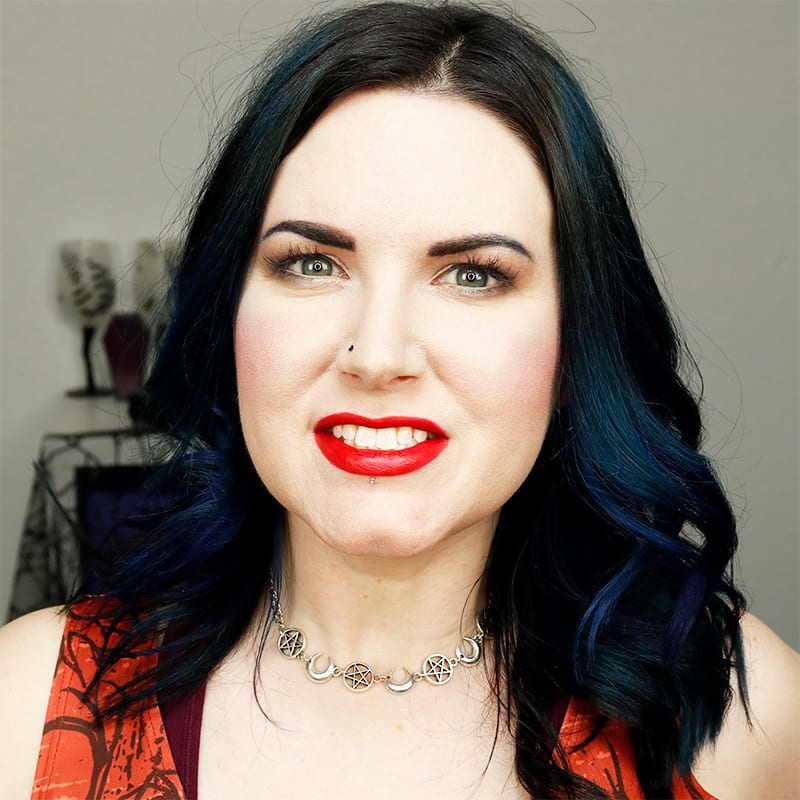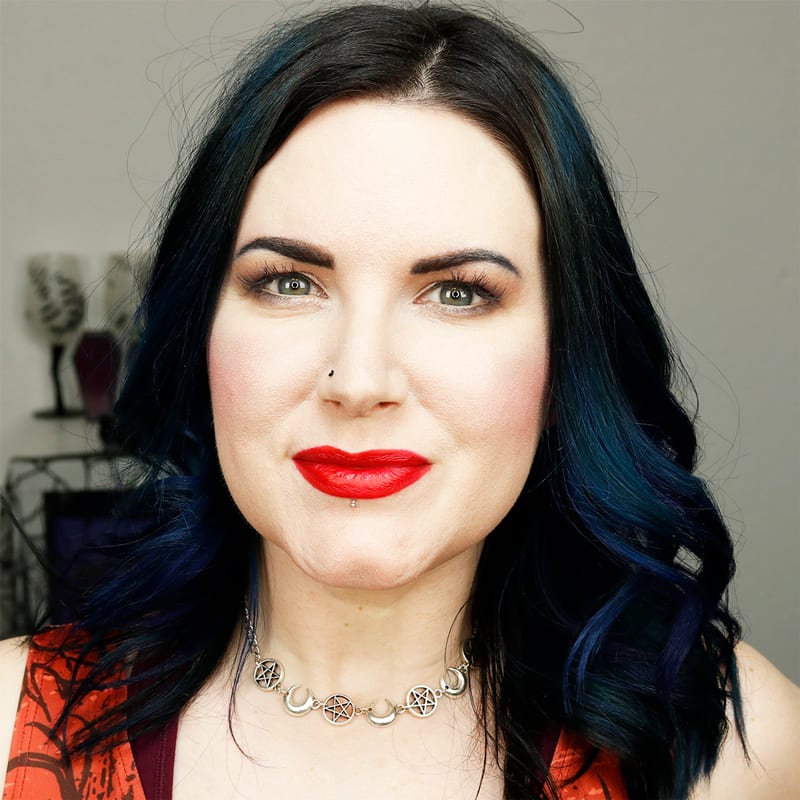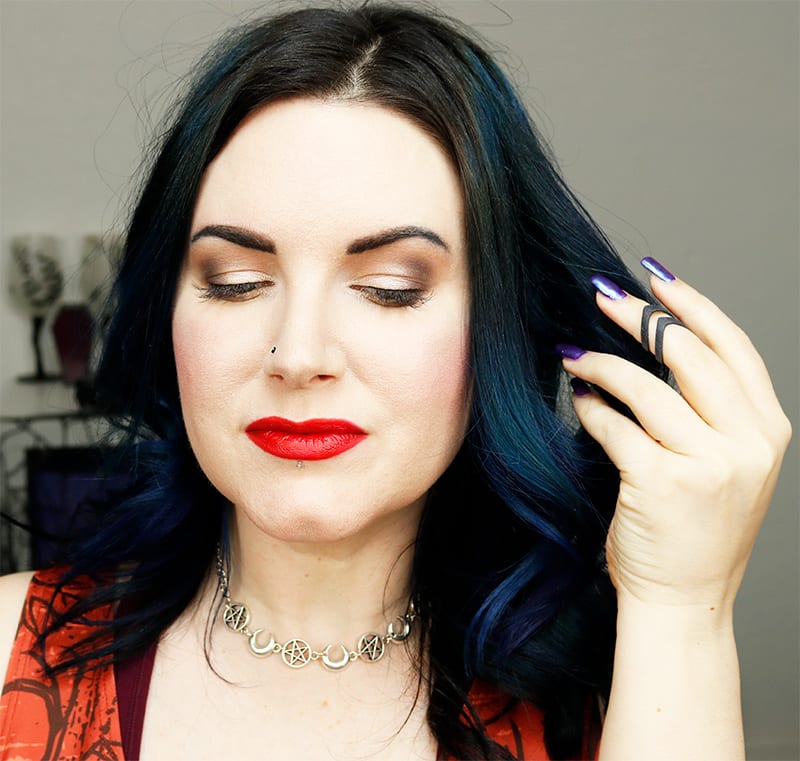 Fashion
Cowcow Red Ravenswood Dress (these appear to be buy 2 get 1 free for the next day or so on Amazon, check out my favorite Cowcow dresses)
Moon & Pentacle Necklace
Bellabeat Leaf Urban
Ladyleaf Druzy Peacock Bracelet 
Rogue & Wolf Hunt Ring
The Midnight Raven Lunar Bracelet
Eyes
Tarte Lid Lock Primer 
Flower Beauty Cool Natural Palette
Nyx Epic Ink Eyeliner
Urban Decay Walk of Shame Pencil
Wunderbrow in Jet Black
Face
The Ordinary High Spreadability Fluid Primer
The Ordinary Serum Foundation in 1NS
Milani Prep Set Glow Illuminating Powder
Milani Dewy Spray
Hard Candy Punch Blush
Nyx Snow Rose Highlighter
Physicians Formula Muru Muru Butter Bronzer Light
Lips
Kat Von D Outlaw pencil
Nyx Pin-Up Lipstick in Lucy
Flower Beauty Cool Natural Palette Cruelty-Free Tutorial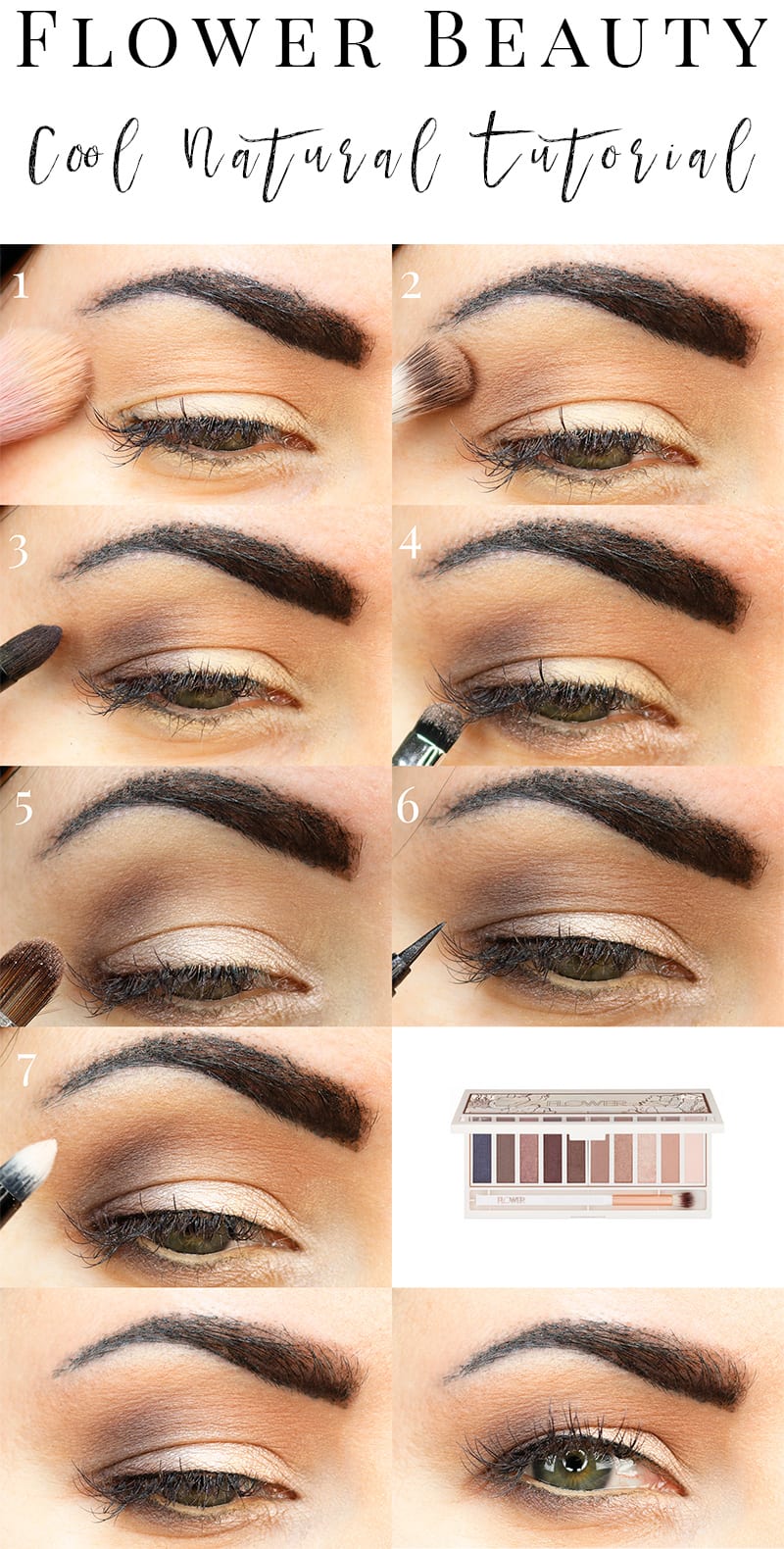 Use a big fluffy brush to apply shade 9 in the crease.
Start adding definition to the outer v with shade 6.
Deepen the outer v with shade 1.
Smudge shade 3 on the outer lower lid and shade 8 on the inner lower lid.
Pat shade 8 on the lid damp.
Line the upper lash line with Nyx Epic Ink liner, line the lower waterline with Urban Decay Walk of Shame pencil and blend over the crease with a fluffy brush.
Highlight with shade 10 under the eyebrows and at the inner corner of the eyes.
Shop Your Stash for Similar Shades
shade 9 – light cool beige matte
shade 6 – midtone cool fawn brown matte
shade 1 – deep blackened navy matte
shade 3 – smoky plum taupe with golden iridescent micro shimmer
shade 8 – light peach with iridescent micro shimmer
shade 10 – light cool ivory matte
I'm definitely channeling Snow White with this look, thanks to the subtle eye makeup and the intense red lips. Or at least, my favorite version, Loup-Garou: Blanche Neige. What's not to love about a werewolf Snow White?
I was really surprised by how gorgeous the Flower Beauty Cool Natural Palette turned out to be. Shades 3 and 8 are especially gorgeous. I feel it's rare to see colors like this at the drugstore. The Cool Natural Palette is an excellent drugstore palette if you're looking for a neutral palette for more natural makeup looks.