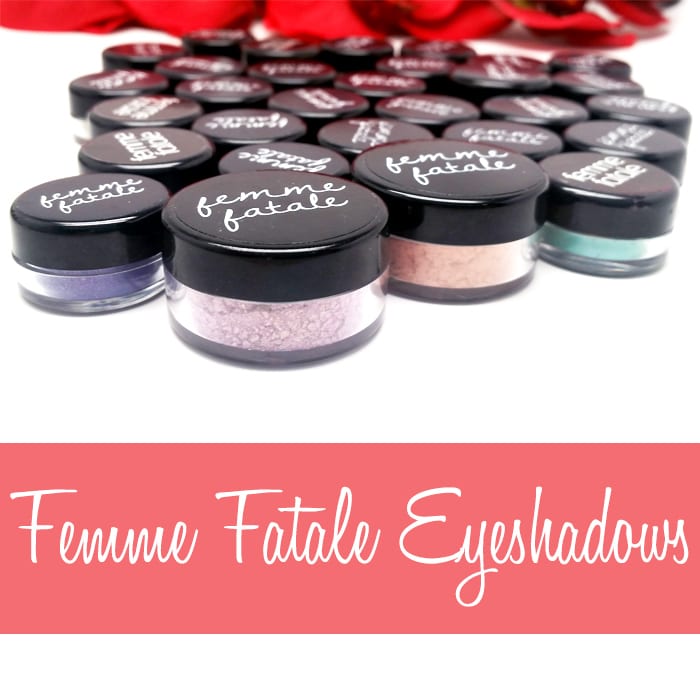 Today I have some Femme Fatale eyeshadows and blushes to share with you. I swatched the blushes on bare skin. I swatched the eyeshadows on Fyrinnae Pixie Epoxy. For those of you who are curious, it takes me about 3 hours to swatch and photograph this many eyeshadows (and blushes) with Pixie Epoxy. Regular primer swatching takes far less time.
Femme Fatale Eyeshadows and Blushes
Where to Buy
Femme Fatale Cosmetics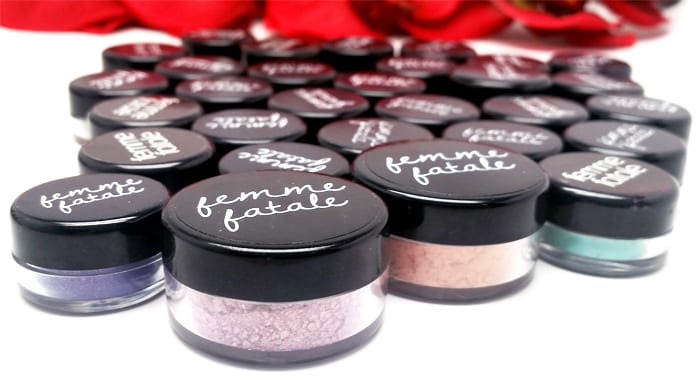 Autumn Luck (blush)
a soft beige-based coral blush with a hint of dusty rose, and has a subtle copper duochrome shine.
Light peach with pink tones and soft golden pink iridescence.

Creeping Coffin (blush)
A mid-range purple with golden shine. Please note the gold duochrome fades the more it's buffed out during application.
Warm purple with golden iridescence.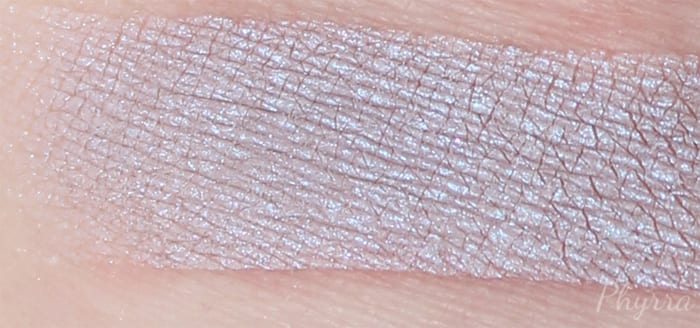 Opaline Shoal
a slightly lavender toned warm light brown with blue shimmer.
Light white-lavender with pink undertones base and blue shift.

Secret Shiny
a soft and sheer violet purple with golden shimmer.
Light lavender base with golden shift.

Vampire Breath
A sister to Opaline Shoal, Vampire Breath is a warmer beige/brown with strong blue-pink shine and sparkles.
Light purple-beige base with blue sparkles and shift.

Curse of the Mummy
A velvet dusky-blue with purple shine. Once applied the purple shine morphs away from a pink-purple and to a strong blue iridescent sheen.
Deep blue base with blue-violet shift.

Beast from the East
A matte bright purple with red shimmer. The red shimmer draws the overall shade to more of a washed out blurple.
Deep blurple base with red violet shift.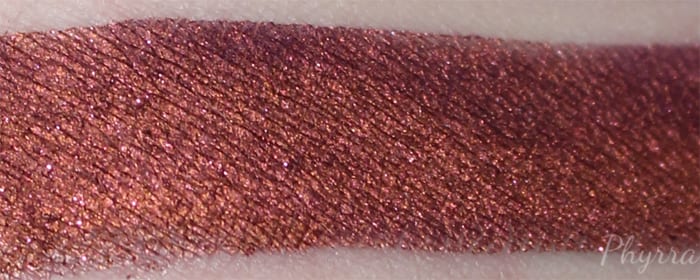 The Scarecrow
a ruddy purple base with red-copper shine and sparks.
Deep warm purple-wine base with orange shift and sparkle.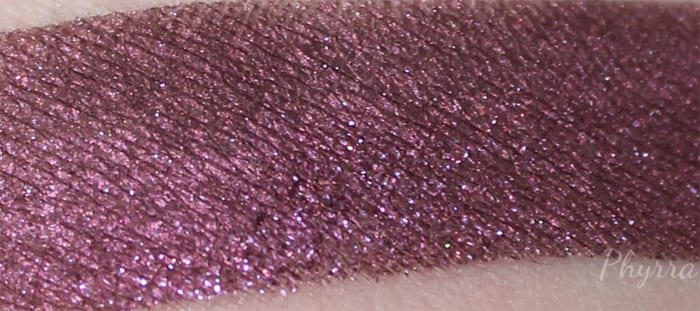 Don't go to Sleep
A redwood (soft) burgundy, the reddish purple undertones and bright pink shimmers. Honestly, it's a bit of a chameleon… hard to photograph accurately, and has a pink-gold shift.
Deep blackened wine base with pink shift and sparkle.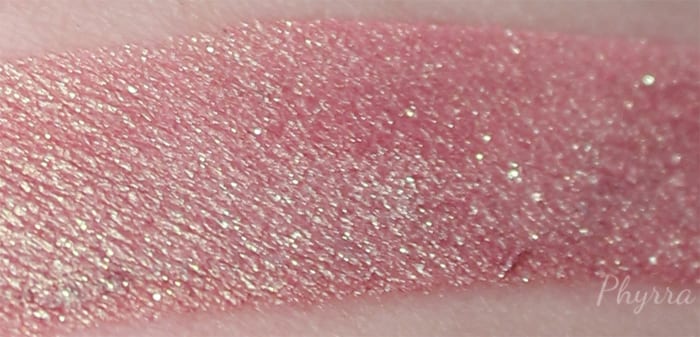 Jelly Sandals
A rosy warm base with green overlay and sparks.
Midtone warm pink base with golden green shift and sparkle.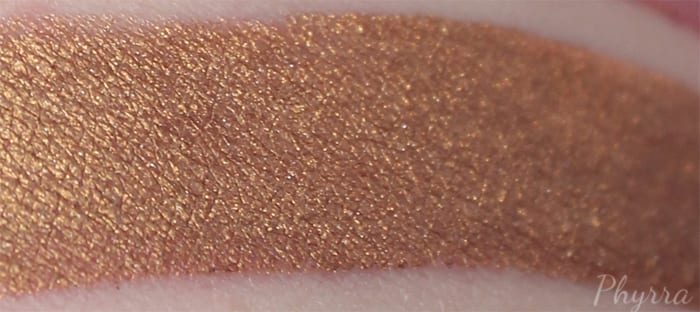 Wicked Wax Museum
What looks like a simple gold with rose tones int he jar soon transforms to a brilliant copper-gold overlaying an interesting taupe-brown base.
Velvety orange-toned brown base with olive golden green shift and shimmer.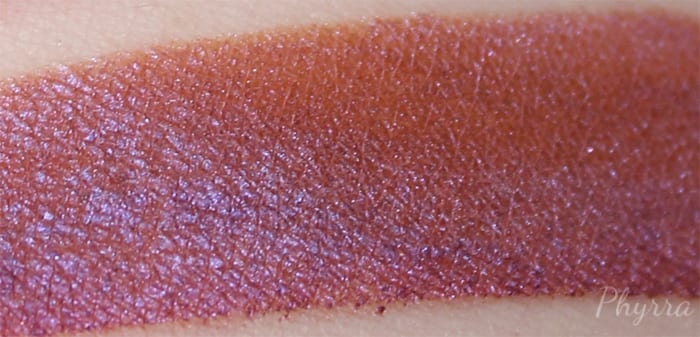 You Can't Scare Me
A matte burnt orange with a violet glow. Blends out for a gorgeous peachy shine.
Velvety deep orange brown base with violet shift.
Lost Legend
a washed out brick red with rose tones, but it can change depending what type of base/primer you use to be slightly darker/lighter/redder etc. It has a gorgeous golden-green overlay with sparks.
Orange-brown base with golden shift and shimmer.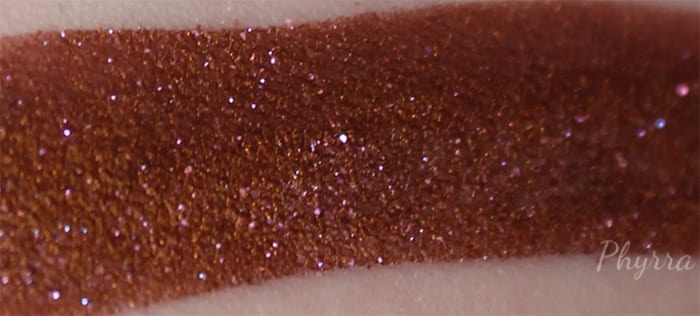 Pretty Trinkets
a subtle purple-brown base with strong bronze sheen and pink sparkles. The base shade is hidden on application, so you should see the bright bronze primarily.
Deep chocolate brown base with bronze shift and pink sparkle.


Close Encounter
looks light grey green in the jar but has a deep midnight blue base with pink shift

Camp Nightmare
A brassy lime with turquoise shimmers and sparkles.
Chartreuse green with blue shift and sparkle.

Flowers from Flames
a mid-tone tangerine orange with soft rust-orange undertones, and has a bright green shimmer with soft aqua sparks.
Velvety orange with golden green shift.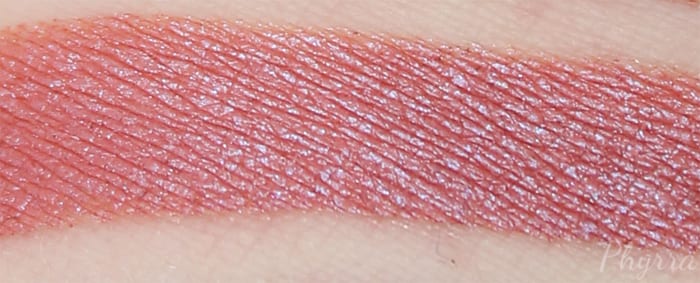 Desolate World
A vibrant lush orange (with strong coral tones) and brilliant blue-violet shine.
Coral orange with blue shift.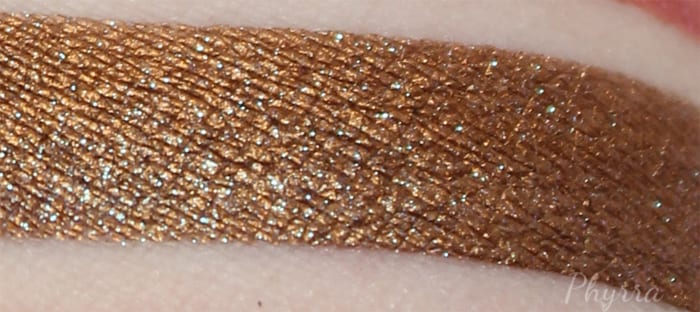 Construct
Bronzed brown with blue sparkles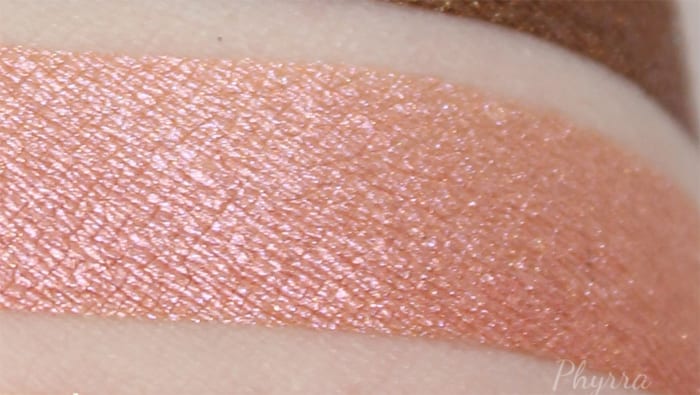 Cosmic Power
a delicate rose peach with violet duochrome.
Light peachy orange with pink shift.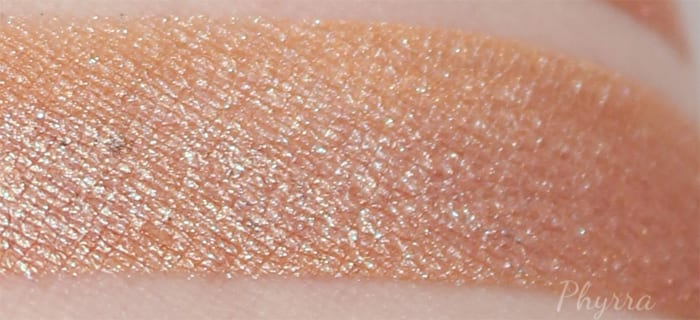 Lightwell
Light peachy beige with blue shift.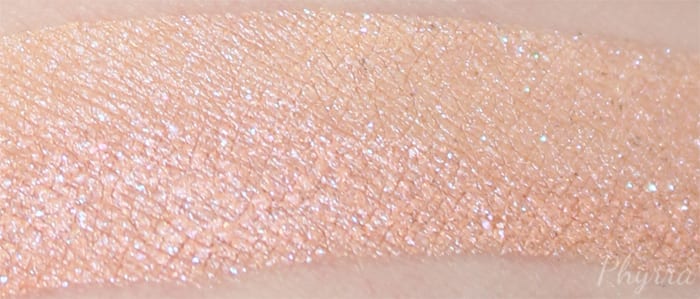 Peaches for Me
Light pastel peach with blue sparkles.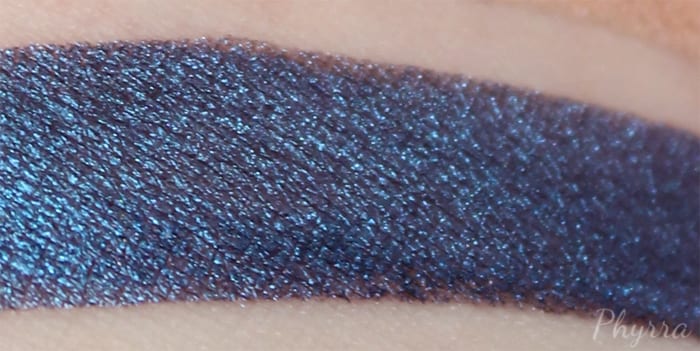 Sea of Something
A rich eggplant base with a vibrant blue sheen.
Deep blurple with blue shift.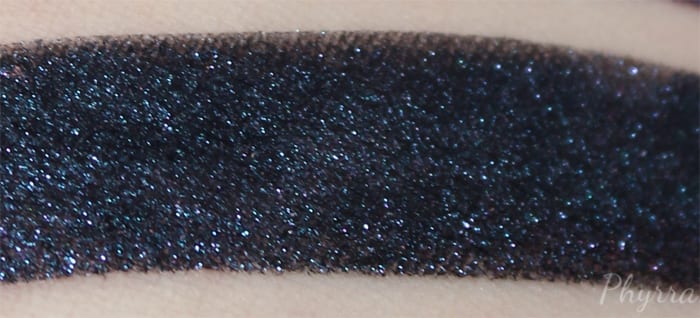 Ultimate Wizards
A navy-almost-purple base with blue to purple shimmer.
Black base with midnight blue shimmer and violet sparks.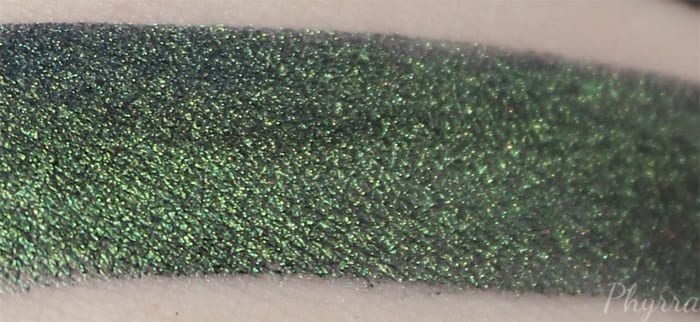 The Girl Who Cried Monster
A rich teal-blue base with strong, bright green shimmer.
Midnight blue base with green shift.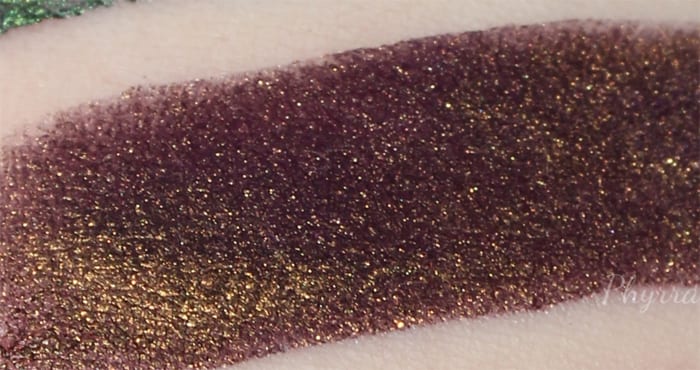 Impsy (mine is version 1)
a soft mauve-berry with strong copper-gold shine giving it a very luminous effect.
Velvety deep puple with gold threaded through.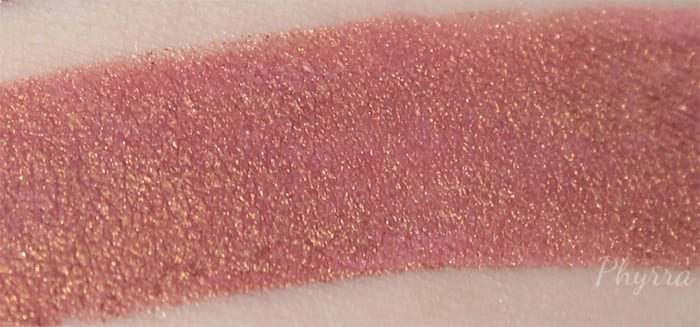 Bat Wing Hall
A muted puce pink with purple undertones; when applied shifts to be more rosy. Complimented with golden shimmers.
Pink mauve with gold shimmer.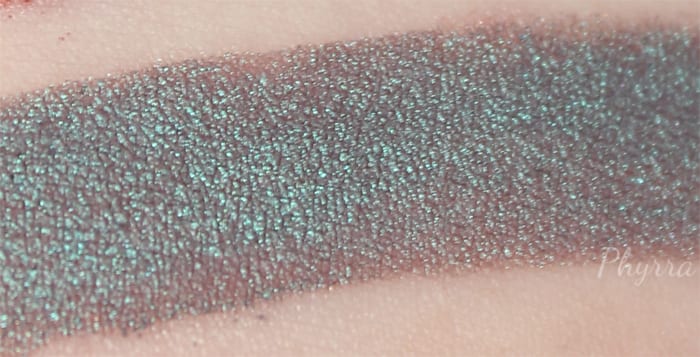 Silverwing
Purple mauve base with turquoise blue shift.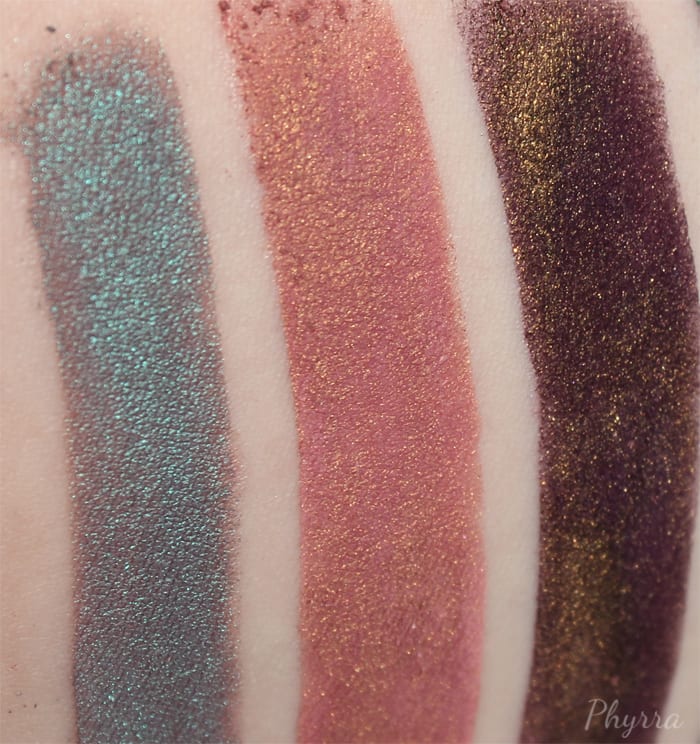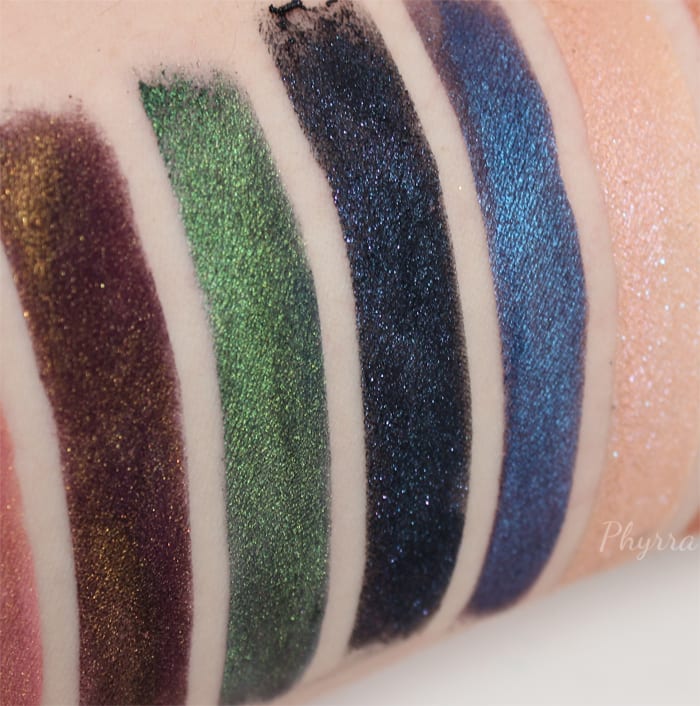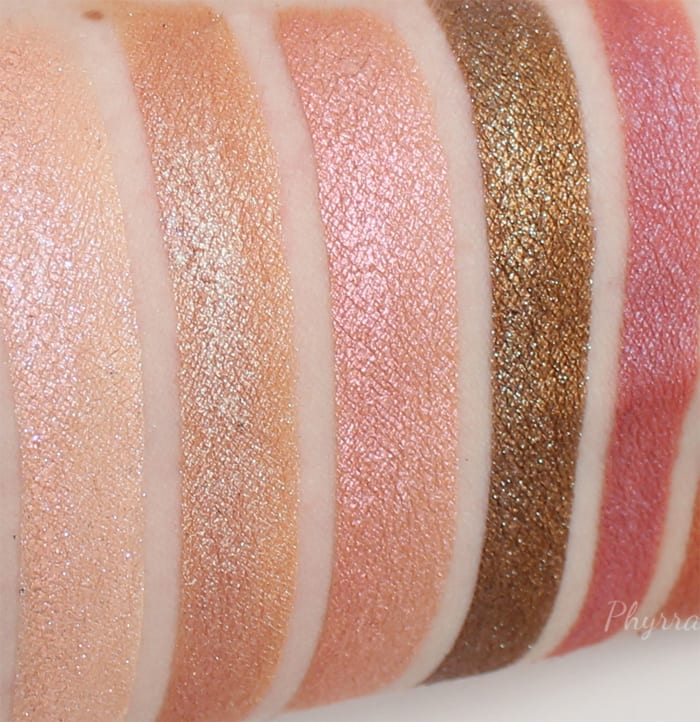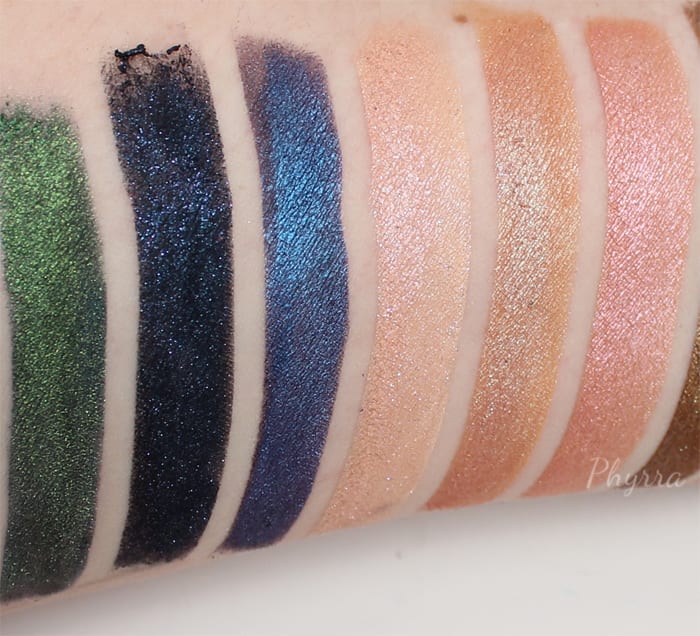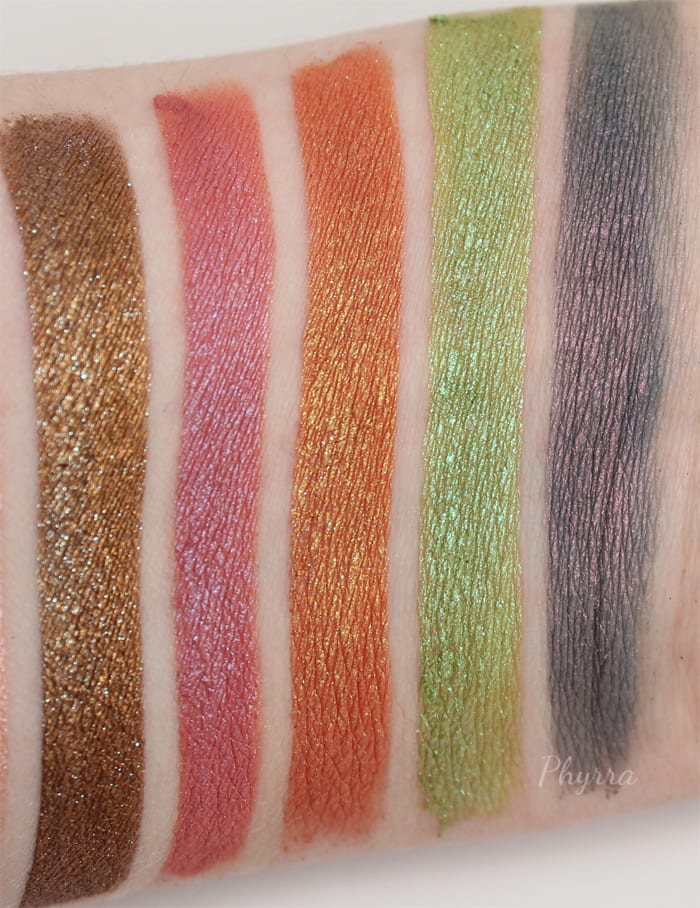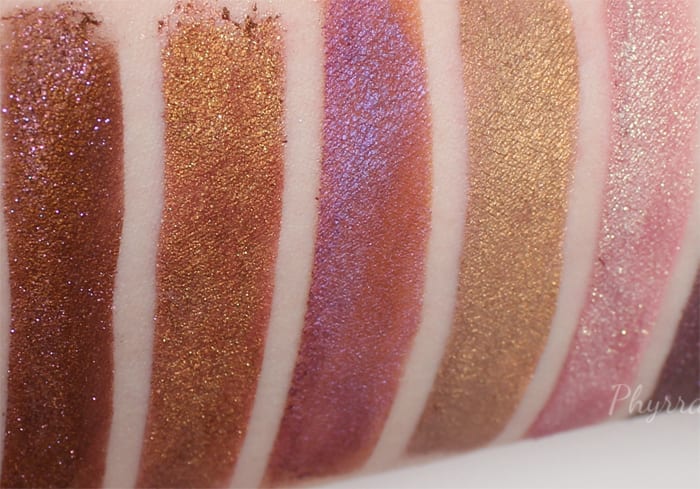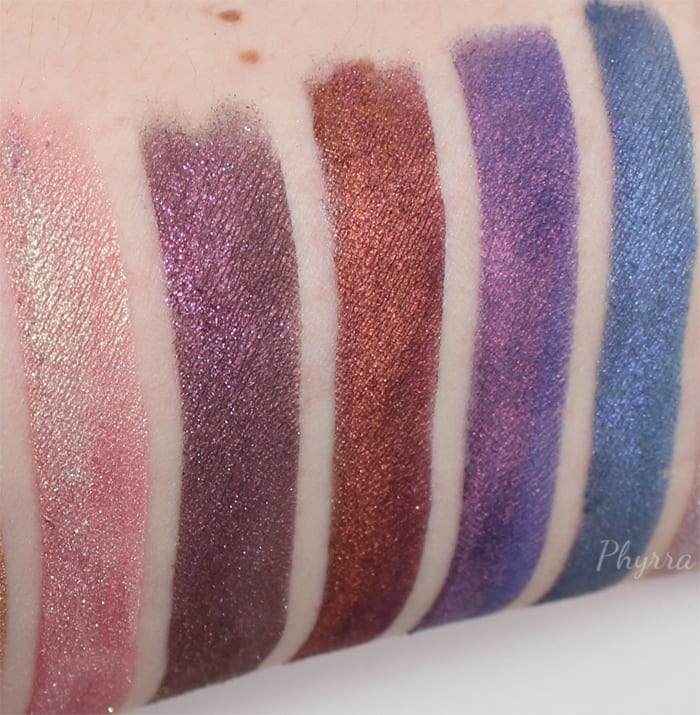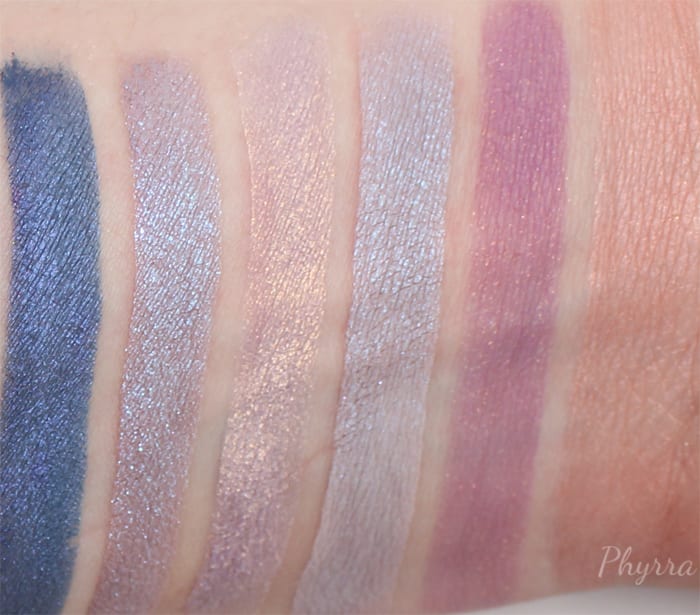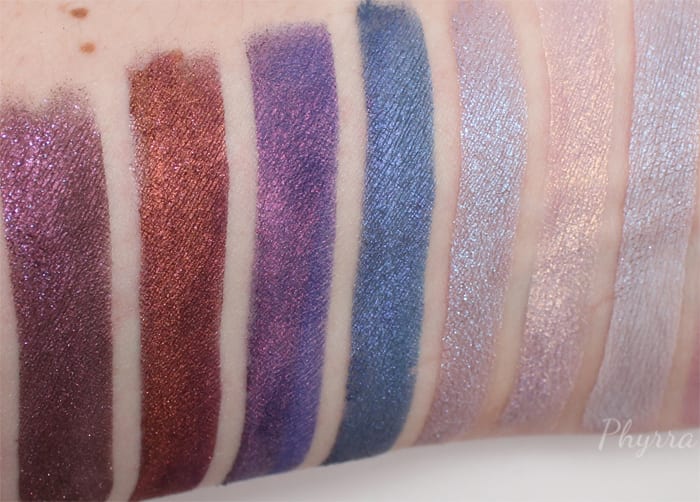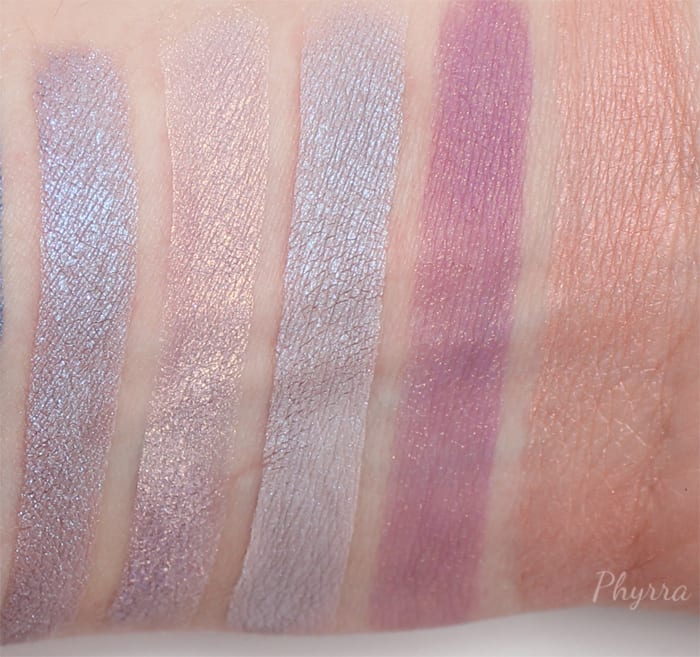 Of the eyeshadow shades, I really like Impsy, Sea of Something, Peaches for Me, Lightwell, Construct, Camp Nightmare, Pretty Trinkets, Lost Legend, You Can't Scare Me, Wicked Wax Museum, The Scarecrow, Beast from the East, Vampire Breath, Secret Shiny, and Opaline Shoal. The blushes Creeping Coffin and Autumn Luck are gorgeous.
Which do you like?