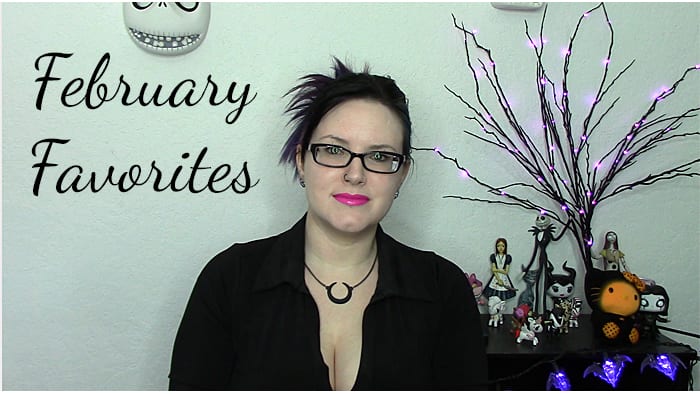 I know March is almost over, so I wanted to share my February Favorites with you. I wanted to have this up before my surgery or the week after my surgery but I was unable to use my computer to get it up.
February Favorites

Give this video a thumbs up and subscribe!
*denotes press samples
Productions Mentioned
1. Jeffree Star Velour liquid lipsticks (vegan)
2. Notoriously Morbid Osteomancy Highlighter (vegan)
3. *Geek Chic Moon Prism Power Makeup (vegan)
4. *Darling Girl Ghoul School Eyeshadows
5. *Makeup Geek Foiled Eyeshadows (here's the tutorial I was talking about)
6. Enkore Mascara Shield
7. Seiki Lash Curler
8. Physicians Formula Sexy Booster Cat Eyes Mascara
9. *Senna Sketch-a-brow in Mink
10. Embryolisse Lait-cream Concentrate
11. *Embryolisse Micellar Lotion
12. Rogue & Wolf necklace and rings
13. Bunny Paige statement rings
What were your favorites for February? I can assure you my March favorites will be much shorter!