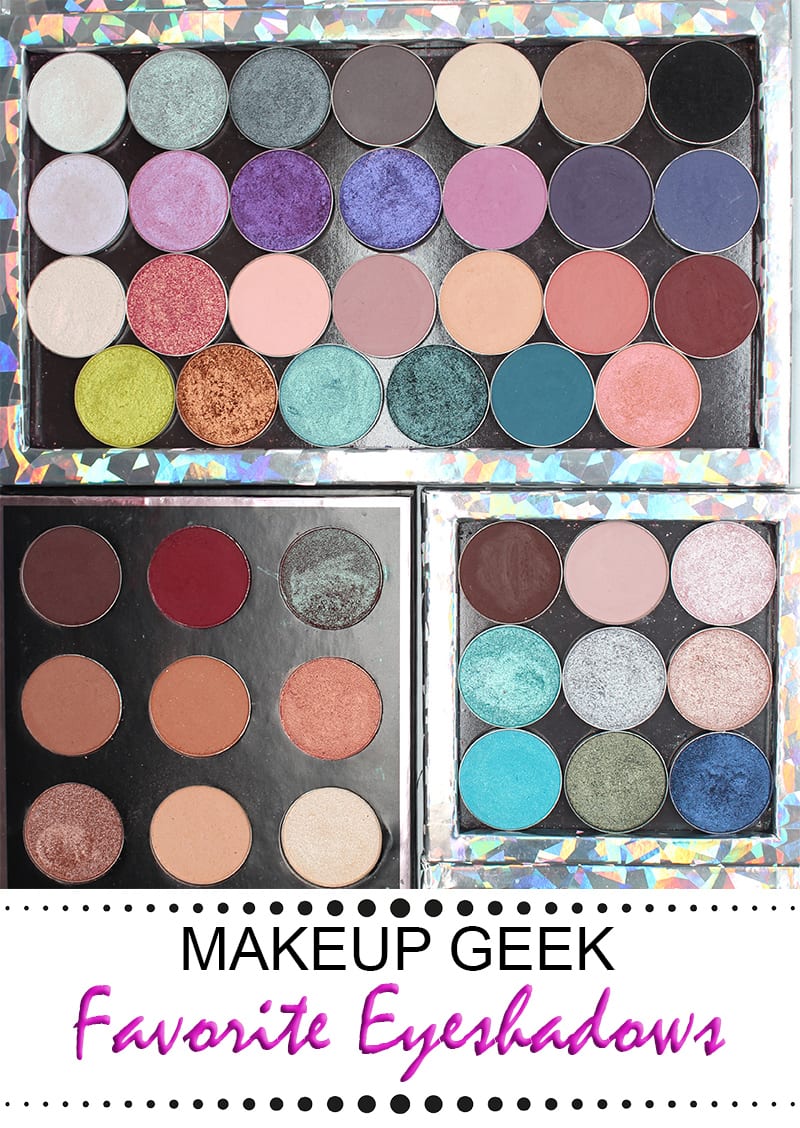 Favorite Makeup Geek Eyeshadows
I often get asked what are my favorite eyeshadows from Makeup Geek. So here are my favorite Makeup Geek eyeshadows. They have so many colors to choose from! I think they have over 145 pressed eyeshadows, 16 glitters and 8 loose pigments.
PR + purchased by me.
Makeup Geek eyeshadows are cruelty free, talc free and made in the USA. Get 10% off at Makeup Geek with code PHYRRA!
Price
$6 regular
$10 foiled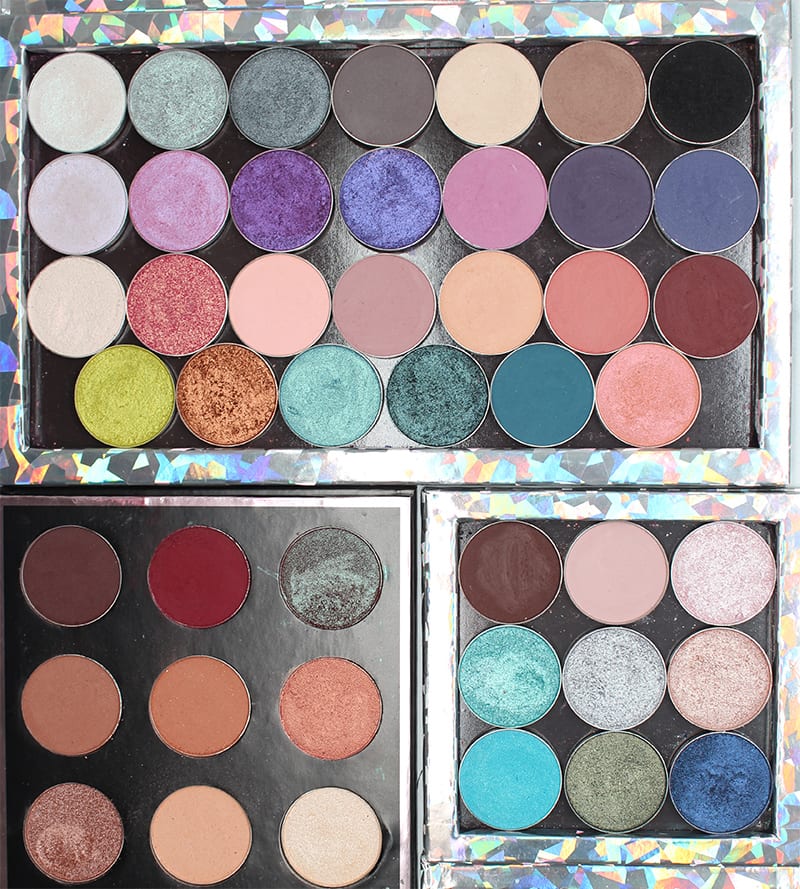 Big Palette
Row 1 Sugar Rush -- Kaleidoscope -- Sorcery -- Concrete Jungle -- Vanilla Bean -- Barcelona Beach -- Corrupt
Row 2 Phantom -- Hot Pants -- Masquerade -- Caitlin Rose -- Carnival -- Motown -- Duchess
Row 3 Prism -- Wild Fire -- Sorbet -- Petal Pusher -- Beaches & Cream -- Tuscan Sun -- Cherry Cola
Row 4 Limelight -- Legend -- Mermaid -- Houdini -- Peacock -- Mai Tai
Left 9 pan is MannyMUA.
Row 1 Aphrodite -- Mars -- Insomnia
Row 2 Frappe -- Sora -- Cosmopolitan
Row 3 Luna -- Beaches & Cream -- Artemis
The Right 9 pan is
Row 1 Americano -- Confection -- Whimsical
Row 2 Pegasus -- High Wire -- Starry Eyed
Row 3 Center Stage -- Typhoon -- Poolside
You can see swatches of all my favorites
I really wish that Makeup Geek would make Mars and Insomnia (pressed) permanent. I'd also love to see Sugar Rush, Kaleidoscope, Prism and Wild Fire come back again in their pressed format, though the loose is nice too. I especially love how Kaleidoscope looks when worn.
One Brand Tutorial Makeup Geek | Neutral Glam Duochrome | Affordable Cruelty Free Makeup @phyrra
Makeup Geek eyeshadows are sold exclusively at MakeupGeek.com.
What are your favorite Makeup Geek eyeshadows?
Last Updated on