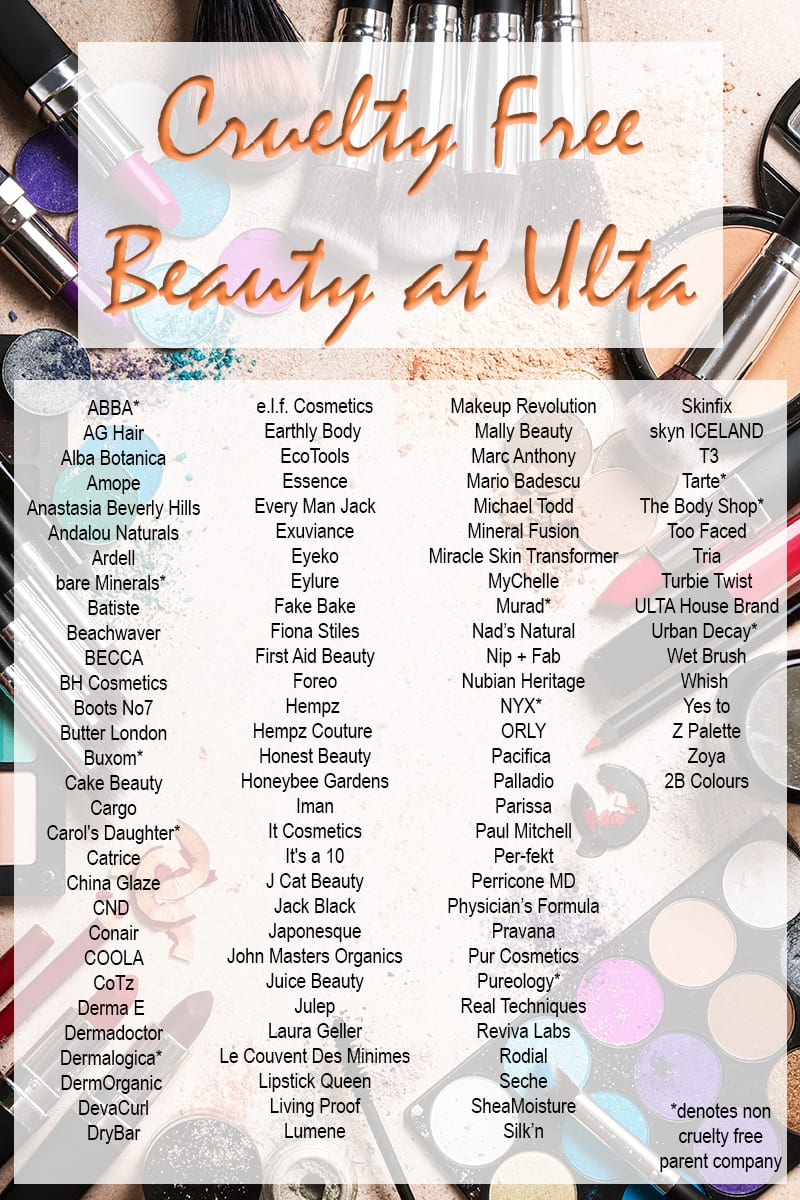 You guys asked for it, so here it is! My Cruelty Free Beauty Brands at Ulta Beauty shopping guide. As you probably know, I really love Ulta's reward system for shopping. You get actual cash back for the points you earn, which you can save up to spend at Ulta. What I really like about Ulta (in addition to their great rewards program) is that they offer you items for every budget -- from drugstore to prestige.
Last Updated: Oct. 7, 2016
Cruelty Free Beauty Brands at Ulta
Why Aren't All Cruelty Free Makeup Brands Lists The Same? Plus Cruelty Free Fatigue @phyrra
I hope you find the Cruelty Free Beauty Brands at Ulta beauty list helpful! You can easily access this list through the Phyrra app on your android or iphone device. Take it shopping with you! And don't forget to pin it on Pinterest!
More Cruelty Free Resources
Last Updated on