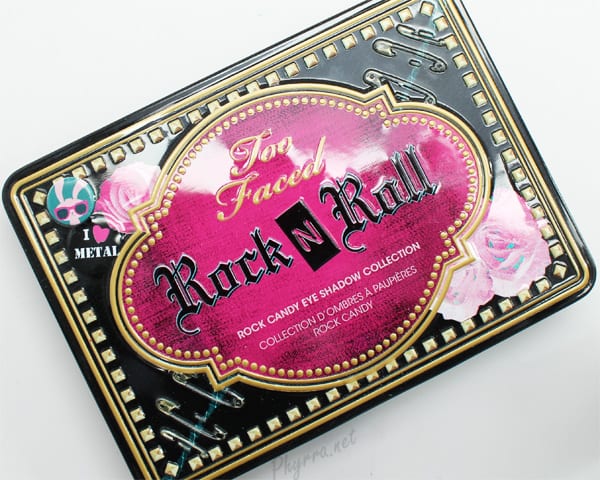 I've looked forward to sharing the Too Faced Rock n' Roll Eyeshadow Palette with you. It's from the Too Faced Fall 2014 collection and has 7 new shades and 2 repeats (though Too Faced doesn't annotate which shades have appeared before).  You can check out my thoughts on the Cat Eyes and Country Palettes.
Too Faced Rock n' Roll Eyeshadow Palette Review

About Too Faced Rock n' Roll Eyeshadow Palette
A dose of studs, spikes and smokey shadow can go a long way in making you feel like a total badass. Release your inner rock star with our new Rock N Roll Eye Shadow Collection featuring nine matte to metallic, edgy shades that will guarantee you a backstage pass. Our signature Glamour Guide shows you three beauty looks to get you started so you can create looks you love and own it like a rock star.
A palette of nine shadows in edgy matte to metallics featuring seven brand new shades
Rich, high-pigment shadows offer true color payoff
Shadow formulas include matte, weightless sparkle and metallic shimmer finishes
Paraben free
Cruelty free
Price
$36
Availability
Too Faced, Ulta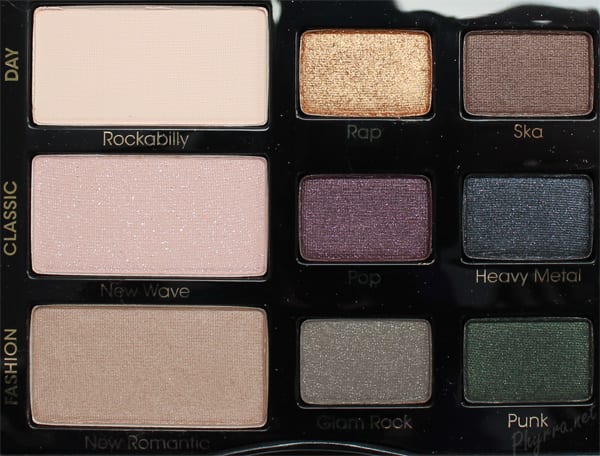 All products swatched on Too Faced Shadow Insurance.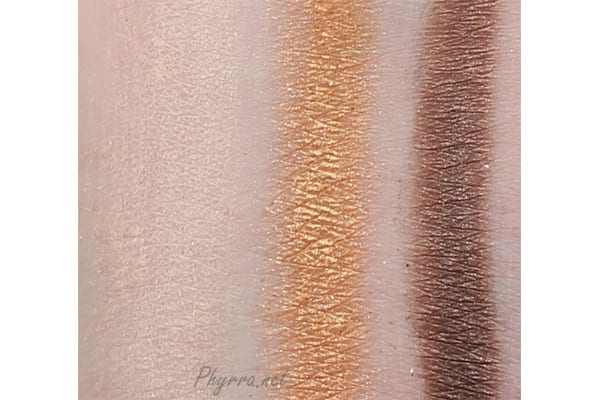 Rockabilly – sheer peachy nude beige, not a lot of pigmentation
Rap – gold with orangey bronzey tones
Ska – brown with golden tones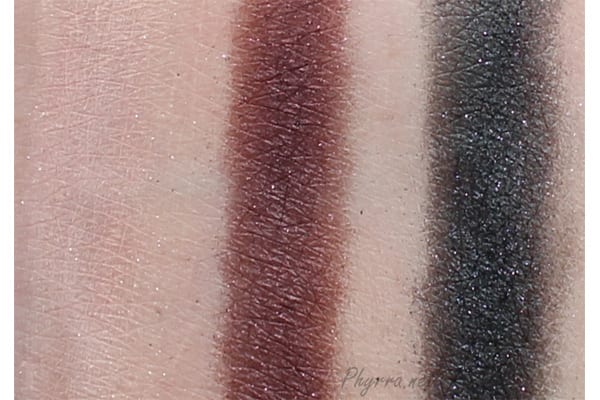 New Wave – sheer pinky beige with silver sparkle, not a lot of pigmentation
Pop – brown with burgundy / plum tones, wish this was burgundy or plum with no brown tones
Heavy Metal – blue iridescence and blue-violet sparkles on a charcoal base, I wish the blue was stronger than the black, but the blue didn't want to show up. The violet shows up.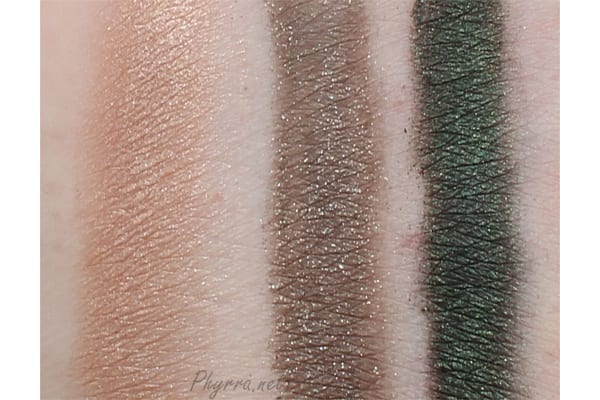 New Romantic – sandy beige
Glam Rock – khaki olive drab shimmer
Punk – deep green shimmer

If you like this video please share and subscribe!
My Thoughts
I really like this palette! It's got some unusual shades for Too Faced. First, the Fashion colors are not ones I normally see Too Faced release. New Wave and Rockabilly are both sheer, but they're base shades so I think they're meant to be sheer. While I was slightly disappointed with Pop (too brown, why does it look like such a pretty plum in the pan but turn so brown on my skin?) and Heavy Metal (the blue iridescence should have been stronger, it looks so awesome in the pan), the rest of the shades are great.
What do you think of the Too Faced Rock n' Roll Eyeshadow Palette? Do you like the colors?
Pros
Cruelty free
Paraben free
More Unique colors
Good value
Overall good texture
Cons
Two colors didn't translate well from the pan to the skin