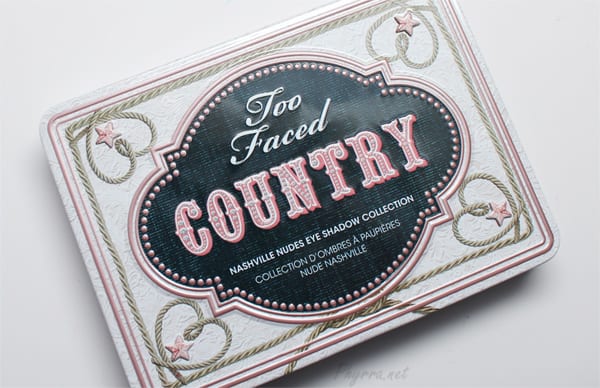 Today I've got the Too Faced Country Palette: Nashville Nudes for you. It's a paraben free palette from Too Faced that's supposed to have 9 shadows of perfect nudes with sparkling pops of color. I've also reviewed the Rock n' Roll Palette and Cat Eyes too. If you want a versatile neutral palette, see the Chocolate Bar.
Too Faced Country Palette Review

If you like this video please give it a thumbs up, share and subscribe!
Country Palette
Grab yourself a mason jar of sweet tea and fall hard for Music City glamour. We captured the Southern capital's charm in our new Country Eye Shadow Collection featuring nine Nashville favorites with a sparkling pop of color for a look that goes with everything, just like your cowboy boots! Our signature Glamour Guide shows you three beauty looks to get you started so you can create looks you love and own it like a country star.
Rich, high-pigment shadows offer true color payoff
Signature, how-to Glamour Guide offers step-by-step application instructions for three country looks.
Paraben Free
Cruelty free
Price
$36
Availability
Too Faced, Ulta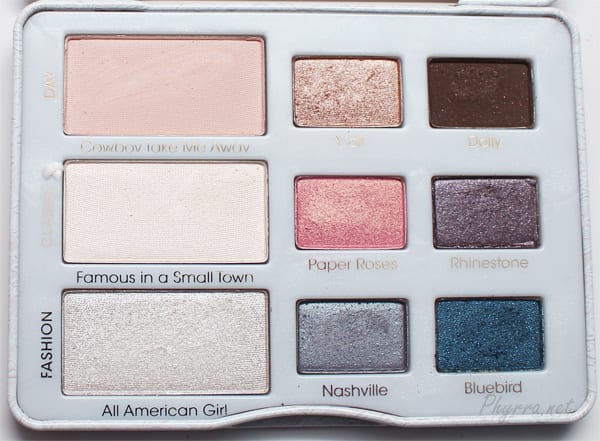 All swatches are on Too Faced Shadow Insurance.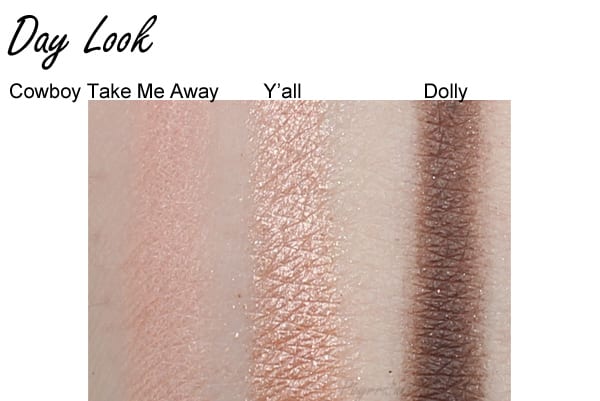 Cowboy Take Me Away – sheer peachy nude with slight gold iridescence and satiny finish
Y'all – peach with brown undertones and shimmer
Dolly – super pigmented dark brown and soft satiny finish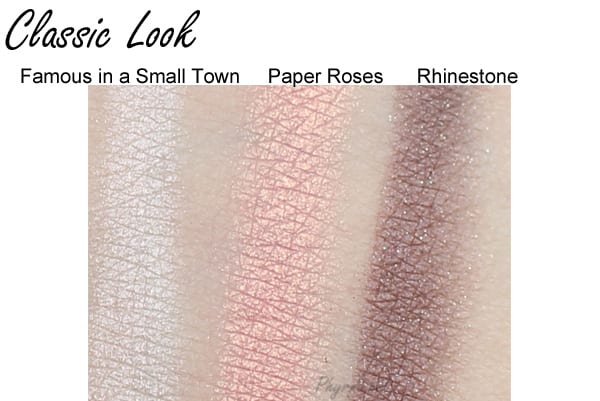 Famous in a Small Town – white with slight golden sheen
Paper Roses – peachy pink with golden iridescence (reminds me of Sugarpill Kitten Parade or Fyrinnae Rapunzel Had Extensions)
Rhinestone – plummy brown with silver sparkle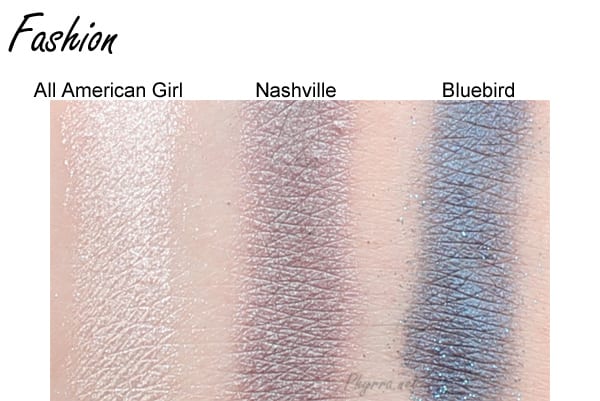 All American Girl – silvery white
Nashville – greyed out purple / lavender
Bluebird – blue shimmer on a charcoal base and silver sparkles, has fallout, and doesn't have very good color payoff
My Thoughts
I'm not a fan of how Too Faced recycles colors and rather than bring a palette of 9 new shades, only 5 shades are new, and they don't tell you which are repromotes. I wish they would tell you which shades are repromotes so that you know.
Still, I really appreciate the fact that Too Faced is proudly cruelty free and has some vegan offerings. For those of you concerned with parabens, you'll love that this palette is paraben free. Too Faced palettes are typically a good value for the price, especially if you like all the colors in the palette.
For me, the Country Palette fell flat and I would skip it. If you're a fan of toned-down neutrals, you might like this palette. Since I'm a fan of brights, I wasn't impressed by the shades that were supposed to be pops of color. They were too muted (Rhinestone) or had poor color payoff (Bluebird).
It did have a few great shades that I liked, namely Nashville, Paper Roses, Y'all and Famous in a Small Town. I really wish Rhinestone had more purple to it and less brown, as Rhinestone and Dolly are really too similar for my tastes to be in the same palette.
Pros
Cruelty free
Paraben free
Good value for the price
Cons
If you like brights, skip this