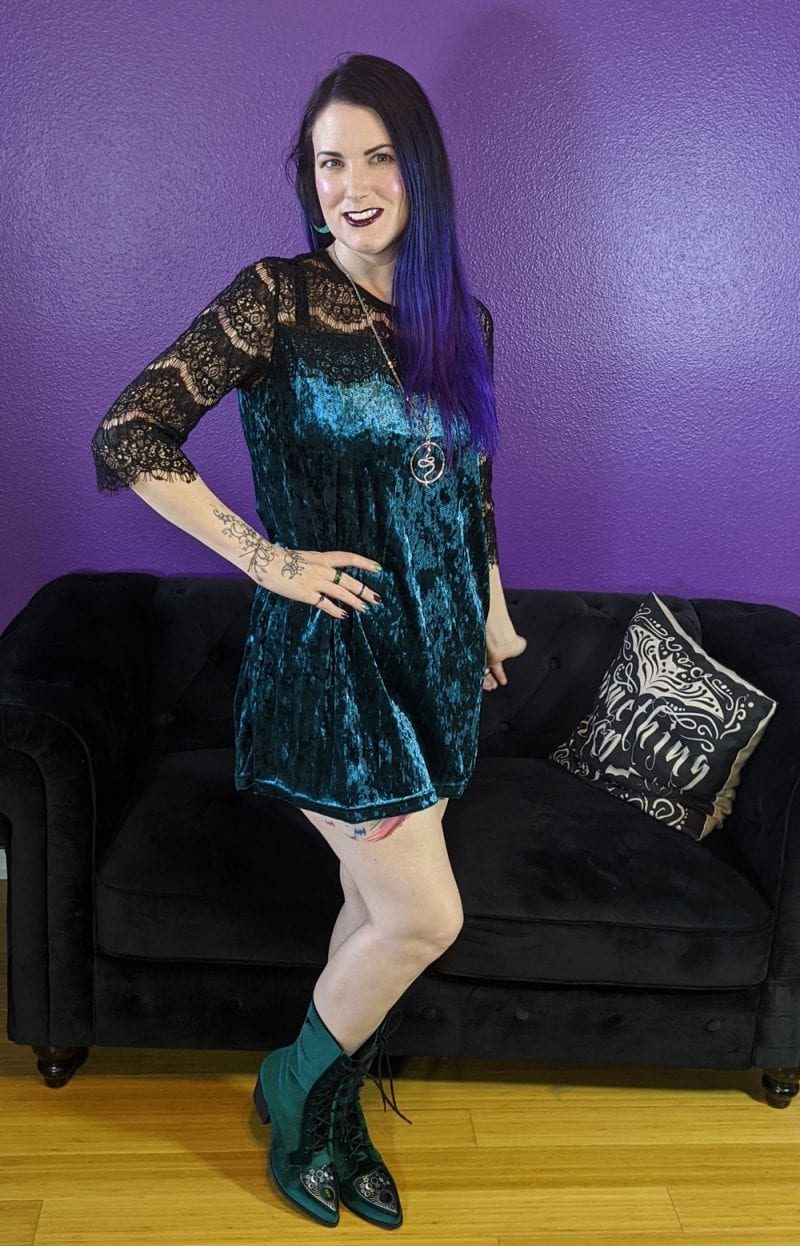 Emerald Green Outfit
Hey friends, I wanted to share my emerald green outfit with you. I fell in love with these emerald green velvet boots from Strange Cvlt and finally broke down and bought them for my birthday in June. Of course, I needed something to wear with them, so I found a cute little emerald green velvet dress on Amazon.
Strange Cvlt Emerald Green Velvet Spirit Boots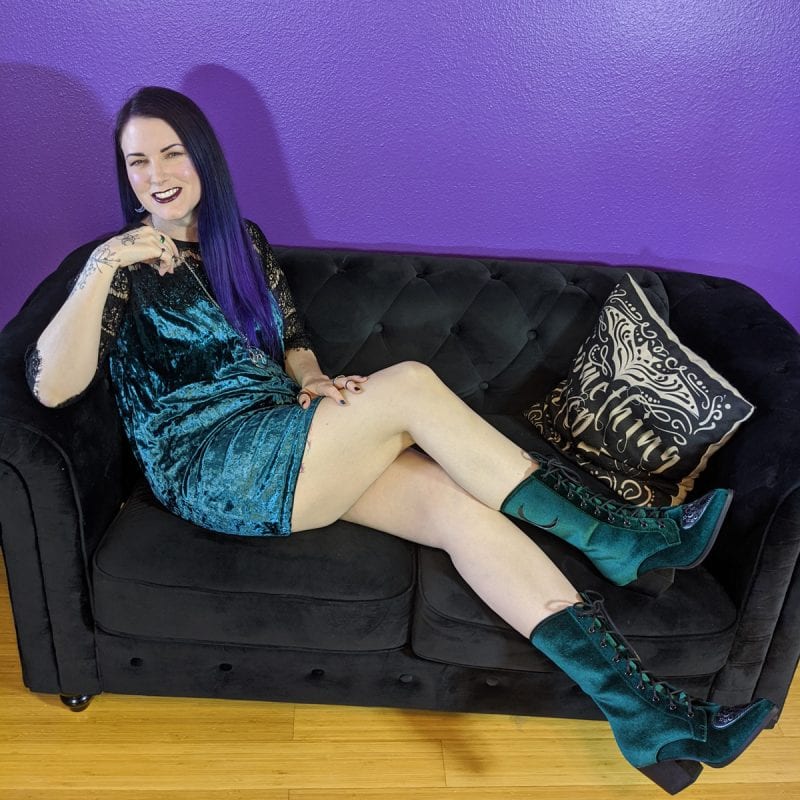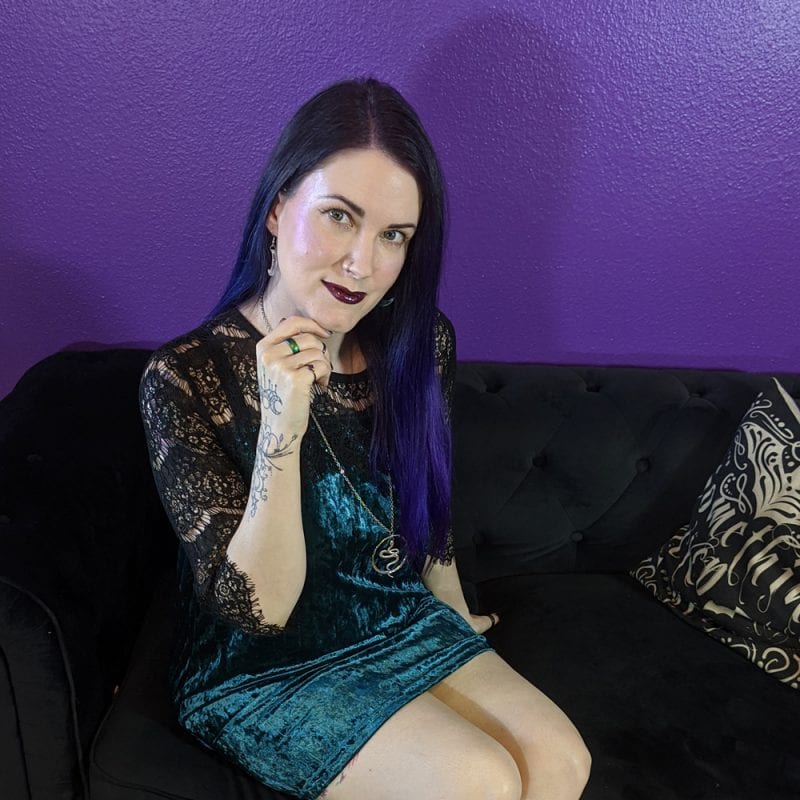 Curious about the makeup I'm wearing? See the makeup details here!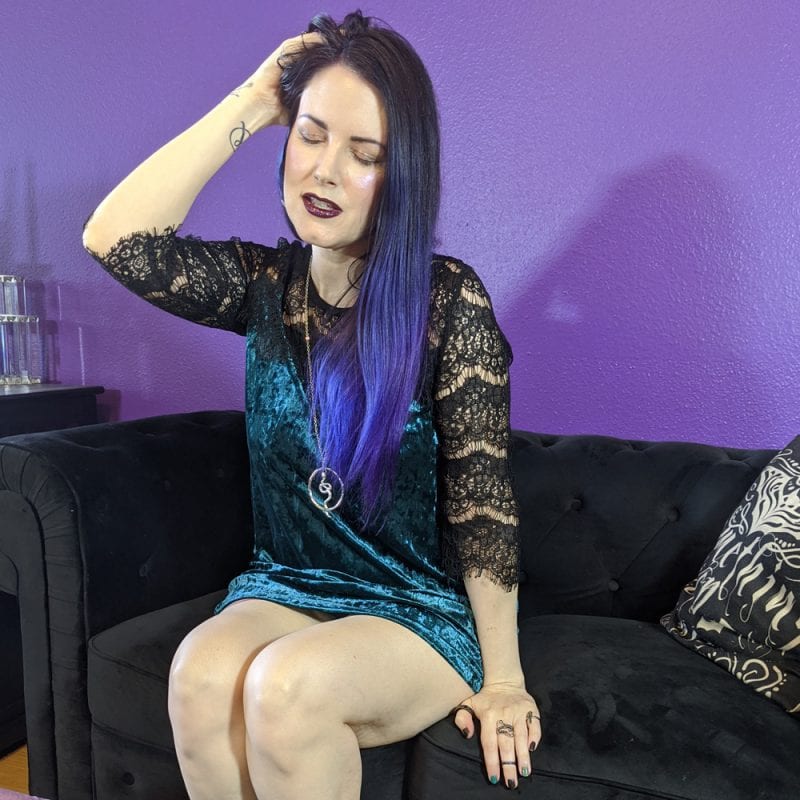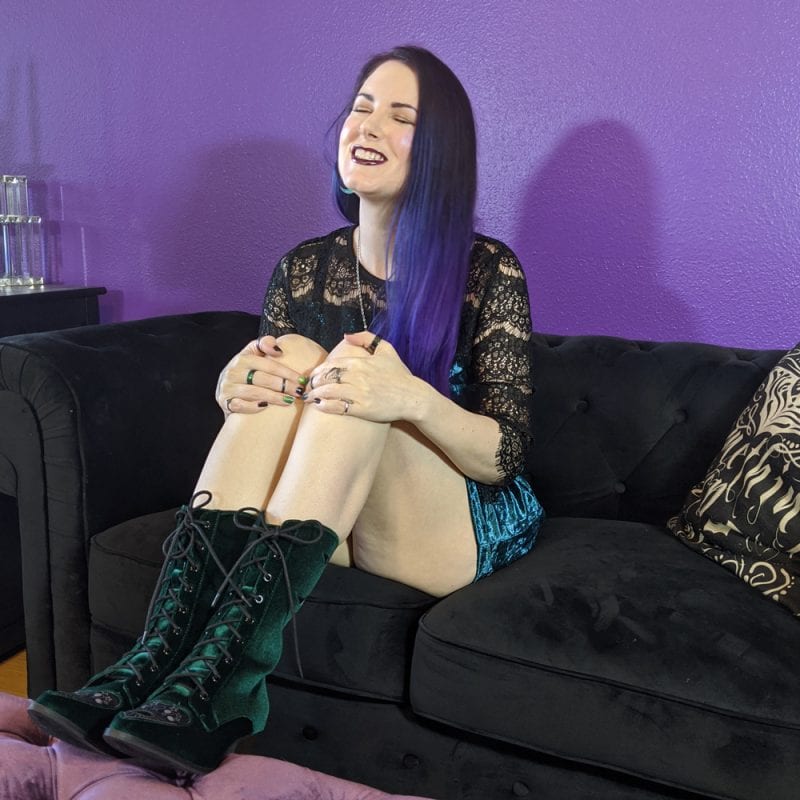 I originally wanted to wear this outfit on my birthday but then just wasn't in the mood. I turned 42 this year and I wanted to have a big party with my friends, but in this era of covid, it isn't safe. So I've put off having a party until it's safe to have large gatherings. Even an introvert like me wants to see people, but only when it's safe.
Emerald Green Velvet Dress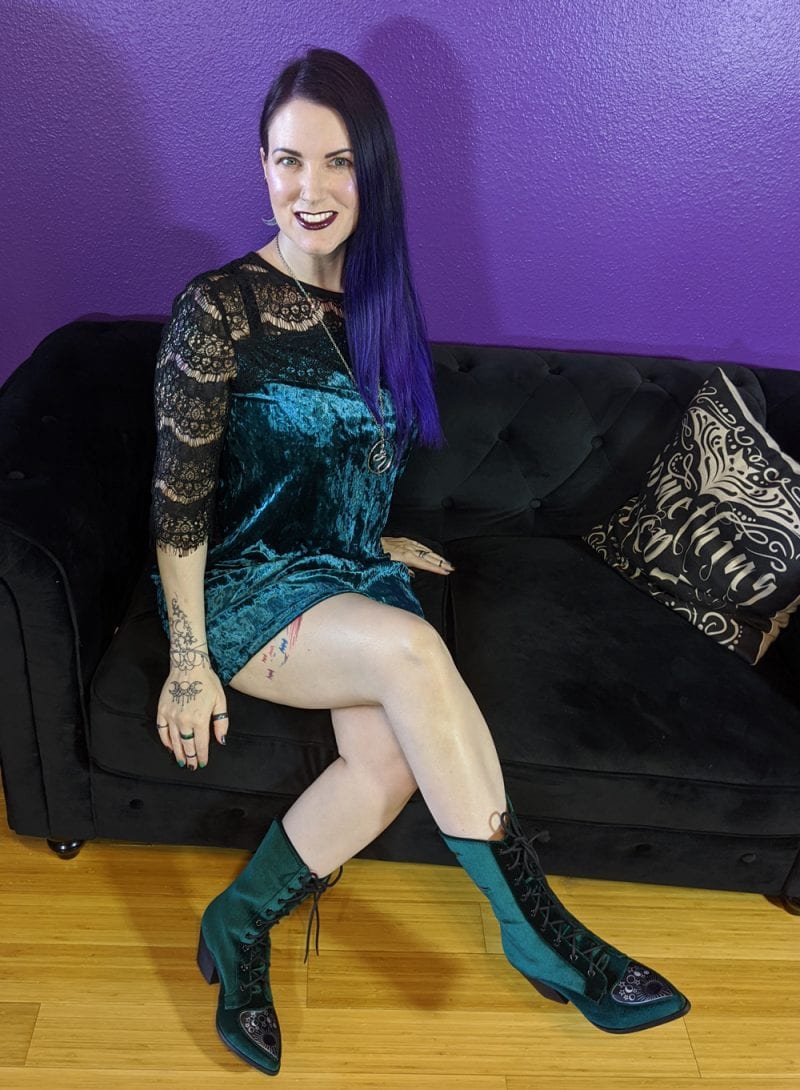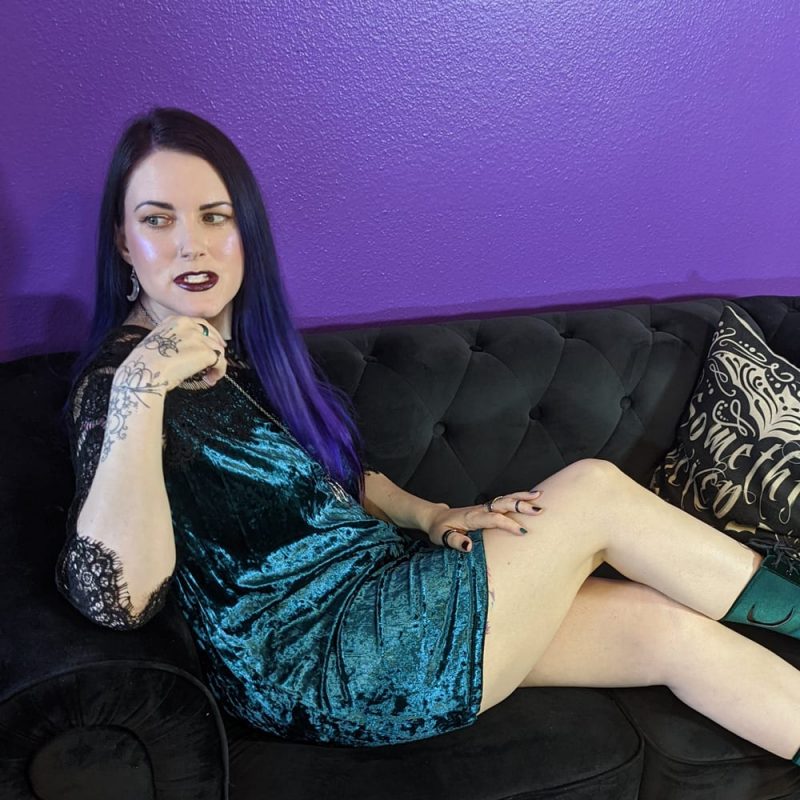 What I'm Wearing
I'm wearing a size small in this emerald green velvet dress, but if you wanted it to be longer, I would size up.  You can also pair it with leggings or tights. I really adore the lace sleeves. I'm not sure how I feel about this particular style of dress on me, since it's not form fitting. It is very comfortable though!
You know I love my Enso Rings. I recently snagged the Dragon, which is a beautiful iridescent green to teal ring. You've seen a million of the Mermaid rings on me, since I've bought so many.
When I saw the Strange Cvlt Emerald Green Velvet Spirit Boots on sale for $100 – and found an additional 20% off coupon with FB20 that brought the total down to $80 – I had buy them. I love the black holographic crescent moon cut out at the top. The Black Planchette detail on the toe is a gorgeous touch too. I feel like I need to try wearing them with a full black skirt!
The Open the Cellar Door Serpent Pendant Necklace is my favorite statement necklace. I almost always wear it when I'm wearing something green or serpentine.
I haven't worn my Silver Cicada Iridescent Moon Phases Earrings in forever because the matching necklace to them is still at my bestie Carlye's home. I haven't seen her in three months and I miss her terribly.
I've got quite a collection of Strange Cvlt shoes at this point, as well as bat themed shoes. Would you be interested in seeing them? Let me know!