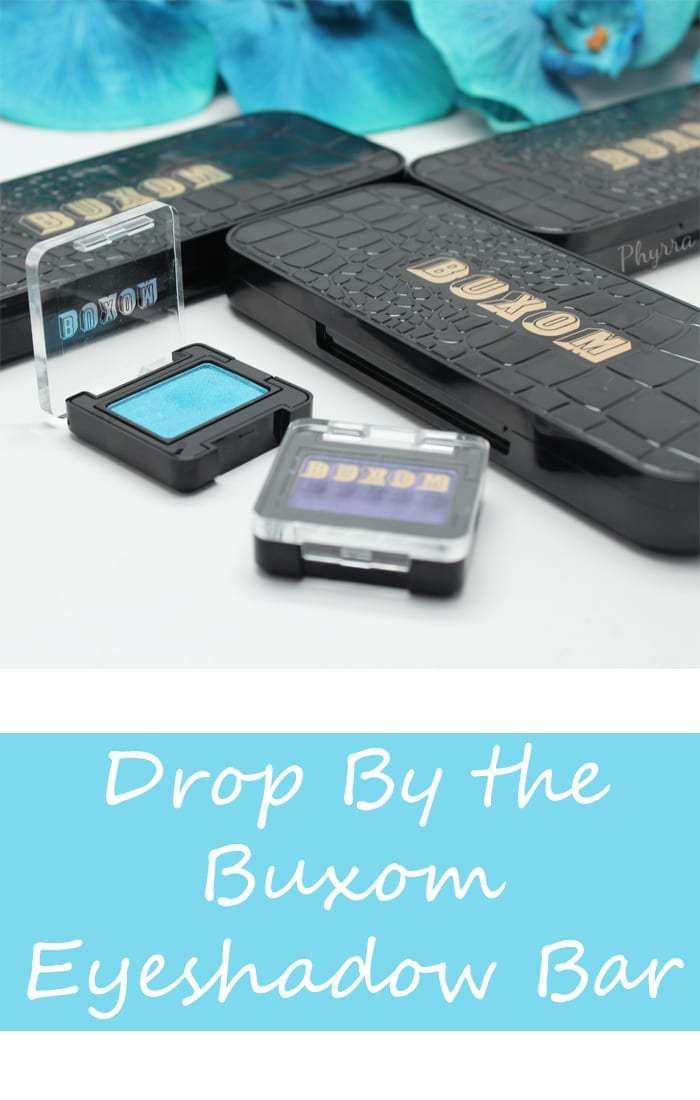 Happy Teal Thursday! (I promise you, there's a teal in here) Today I'm inviting you to drop by the Buxom eyeshadow bar. When Buxom first announced they were coming out with eyeshadow bar singles, I was intrigued. I was curious to see whether or not their system would be easier and less bulky to pop apart than UD's system. I bought a palette & 6 eyeshadows for $40. If you buy the eyeshadows individually, they are $12. The single compacts are $2 and the 6 well pan is $13. So you get quite the deal if you buy the 6 well pan + 6 eyeshadows. Each eyeshadow is .05 oz of product. I bought a palette as soon as these came out and then I was sent additional palettes by Buxom.
Drop By the Buxom Eyeshadow Bar
This post contains a mix of press samples and products purchased by me.
Where to Buy
Exclusively at Sephora
Price
$2 single compact
$12 individual eyeshadow
$13 6 well pan
$40 6 well pan + 6 eyeshadows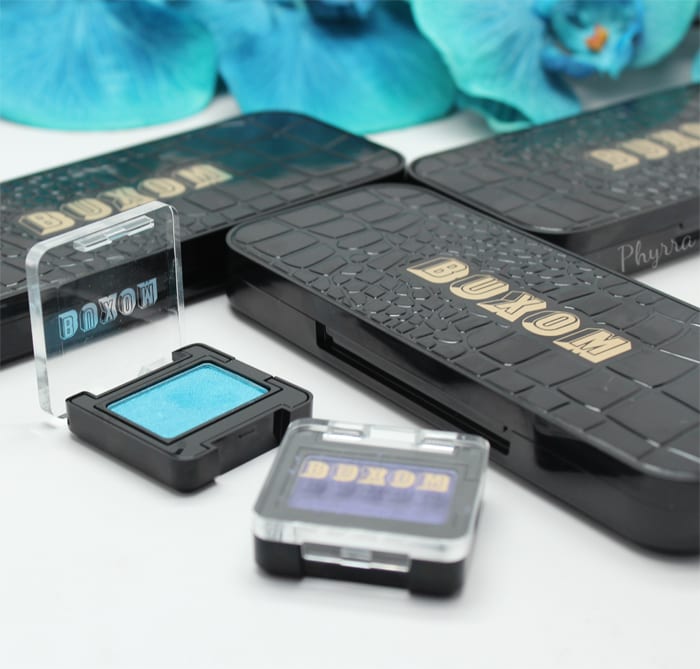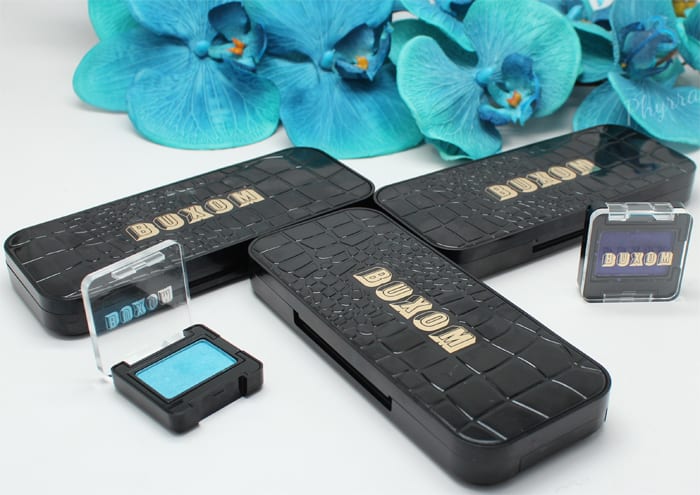 These eyeshadows are swatched on my hand using the bdellium 777 brushes. The right part of the swatch is on eyeshadow primer and the left part of the swatch is on bare skin.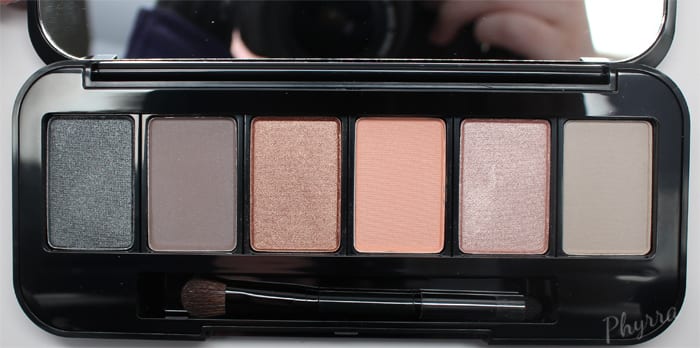 This is the palette that I put together. I wanted cool-toned greys and peachy tones.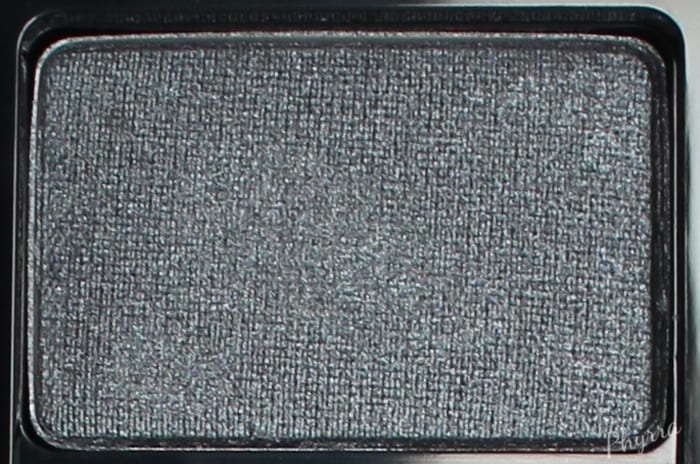 Cool Caviar
gunmetal gray (metallic)
Deep charcoal grey metallic . I love this shade.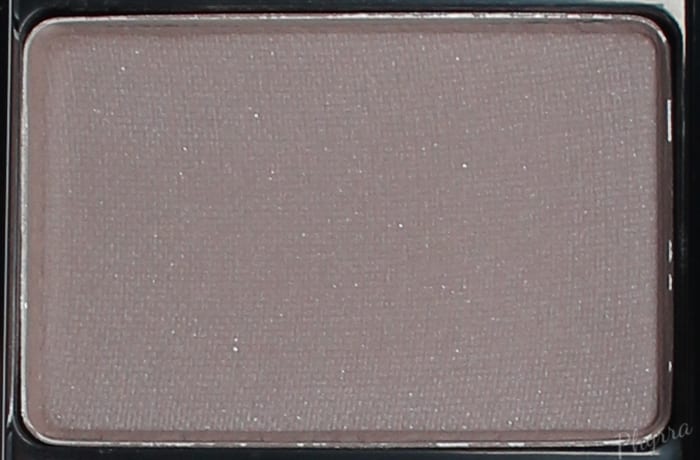 Jetsetter
midtone gray (matte)
slightly darker than midtone grey taupe. I like this but I wish it had more pigmentation.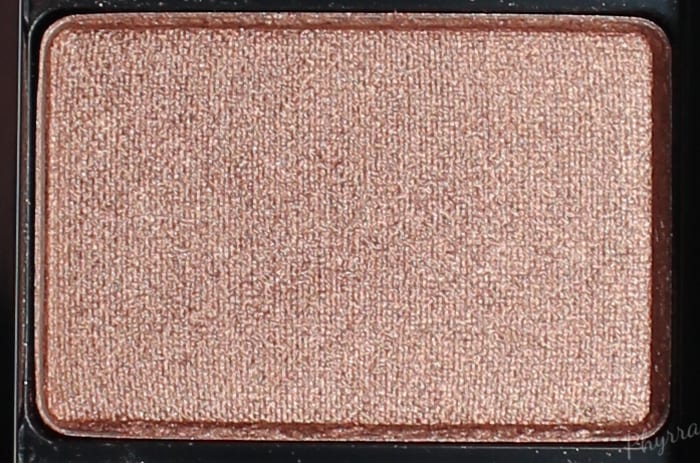 Bold Bling
rose gold (metallic)
metallic peachy gold. This is really pretty but more of a peachy gold than a rose gold to me.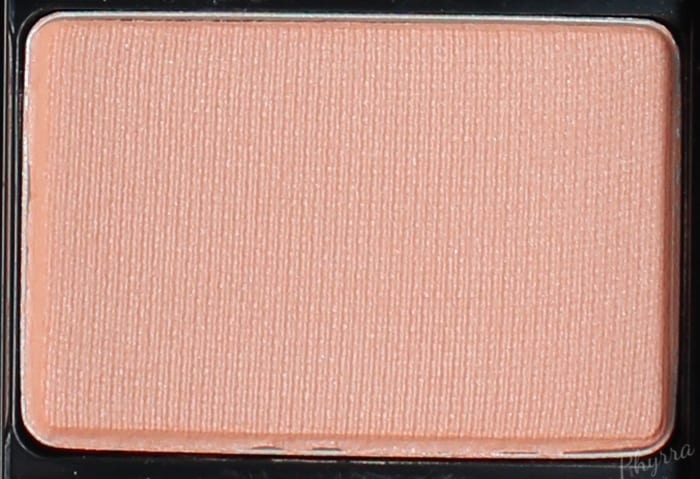 Famous Flirt
pastel peach (matte)
light peach satin. This is a really nice light peach.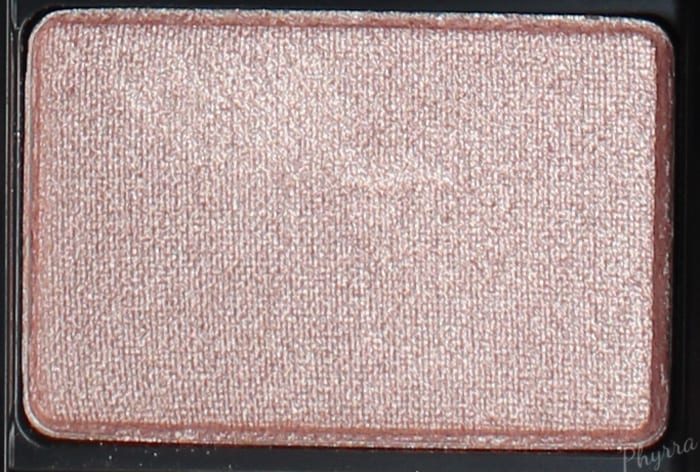 Champagne Buzz
beige pink champagne (metallic)
pretty light pink champagne metallic, great eye brightener. I love this one too.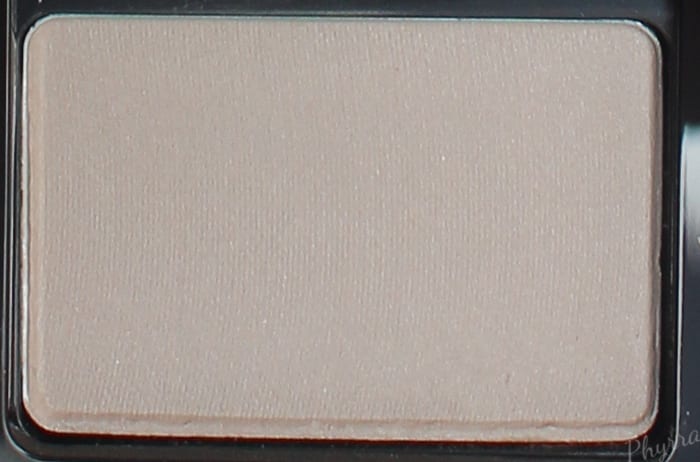 Designer or Die
muted putty gray (matte)
light grey-beige satin. I like this one but I wish it had more pigmentation.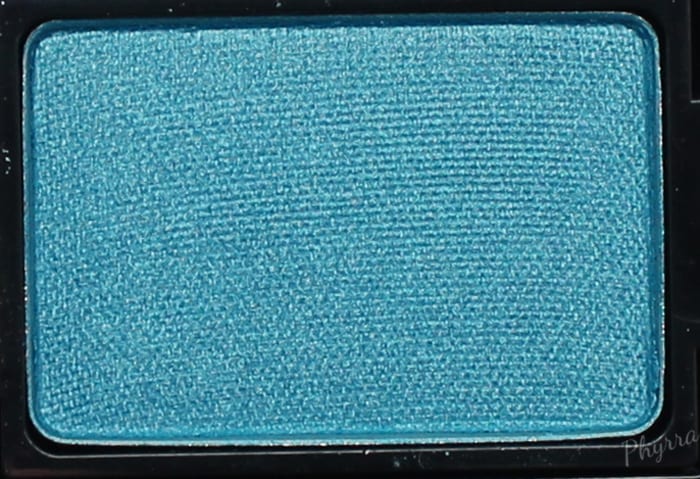 Schmooze
shimmering turquoise
bright turquoise blue shimmer. This is very pretty.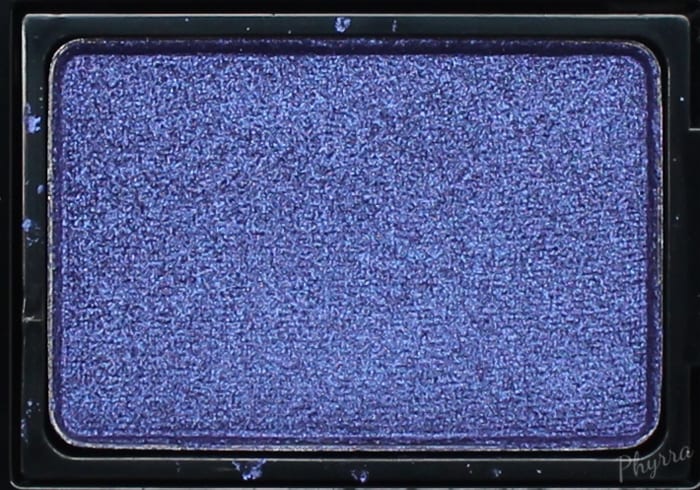 Posh Purple
shimmering violet
pretty blue-toned rich purple shimmer. I love this one too.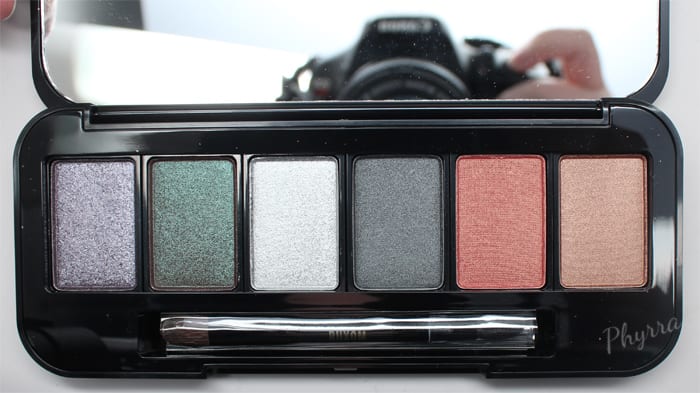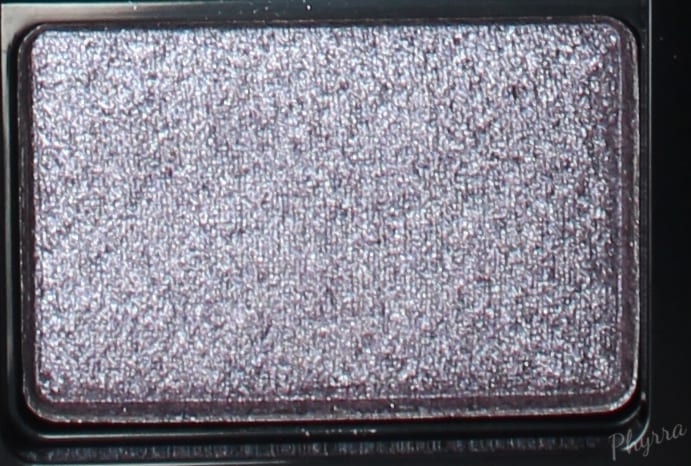 Patent Leather
sparkling blackberry
purple on a grey base with silver shimmer.  This is an interesting sort of greyed grape.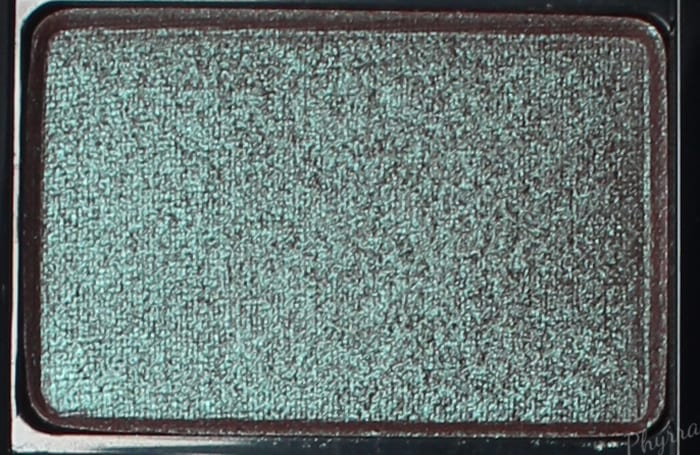 No Faux
iridescent snakeskin
brown base with strong green iridescence shimmer. I swear this color is the new black, with every company having a version. It's very pigmented and pretty though.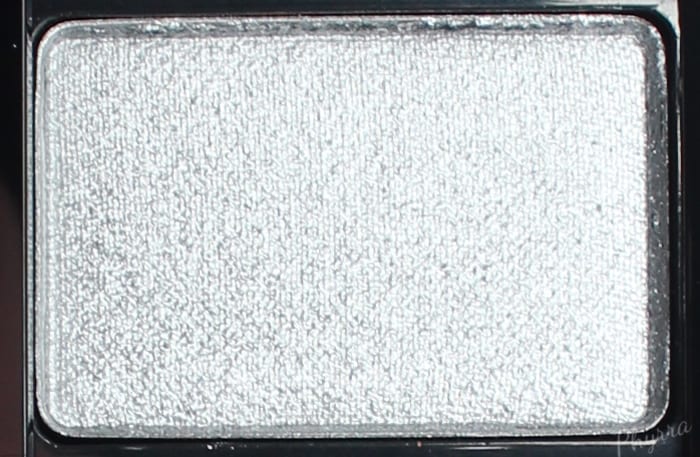 Pure Platinum
metallic silver
bright metallic silver. I love this one and it would be perfect for a silver smoky eye.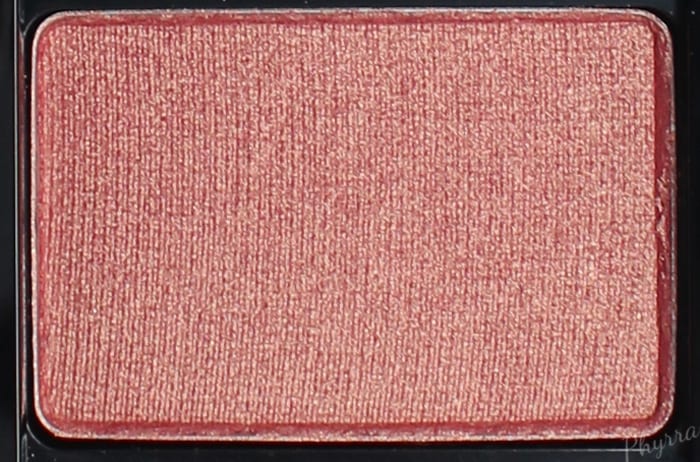 Glitz Factor
metallic copper
light metallic pinky rose gold. Now this is a rose gold to me! Stunning!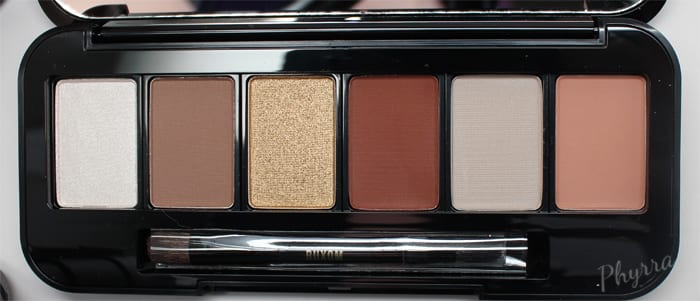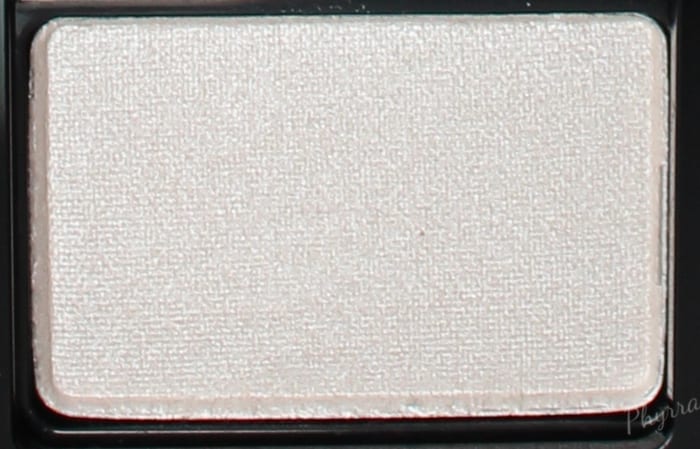 Diamond Darling
shimmering frost
pearly frosty white. This would work as a pop of shimmer at the inner corner.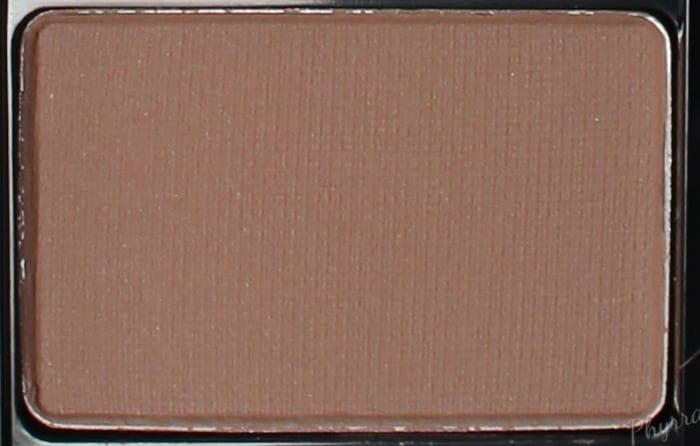 Star Treatment
matte hazelnut
matte medium brown. This one was pretty smooth.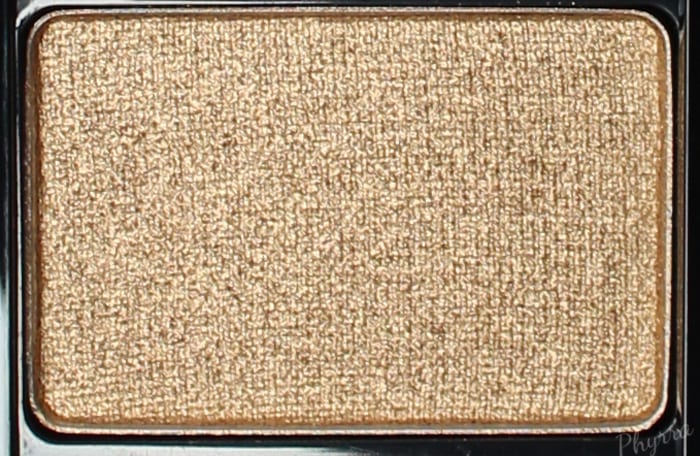 24k Stilettos
metallic gold
metallic gold, so gorgeous! If you are looking for a knockout gold, this is it.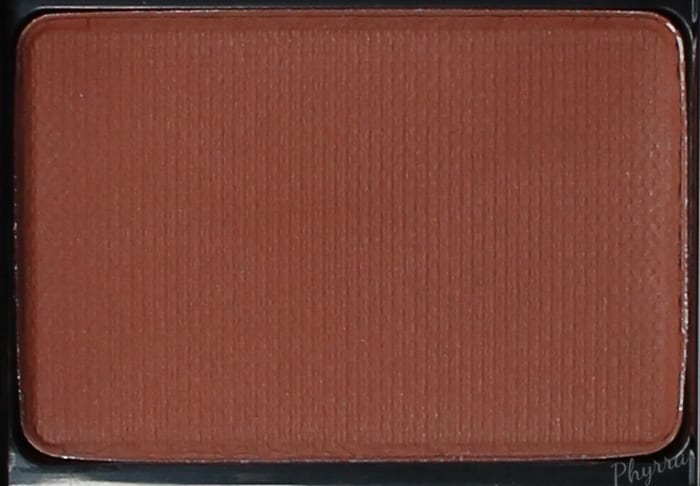 Filthy Rich
matte chestnut
warm orange toned brown matte.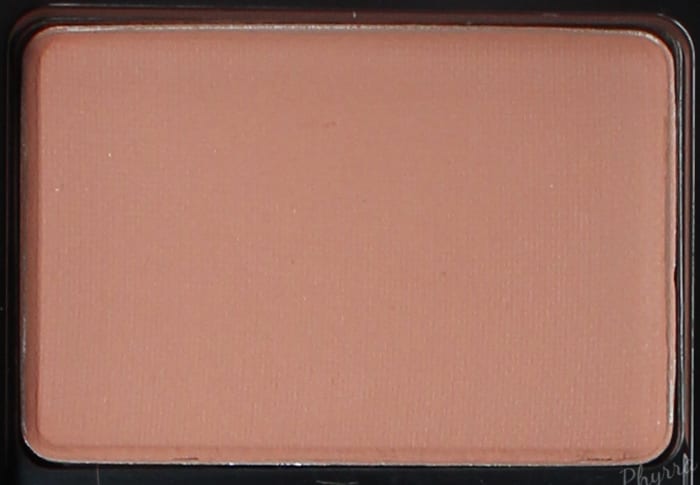 Invite Only
matte terracotta
peach-toned brown matte. This would probably make a nice warm crease shade on me.
The primer section is on the top and the bare skin is on the bottom in the images below. I'm still trying to get used to this method but hopefully it gives you a better idea about how the eyeshadows will perform.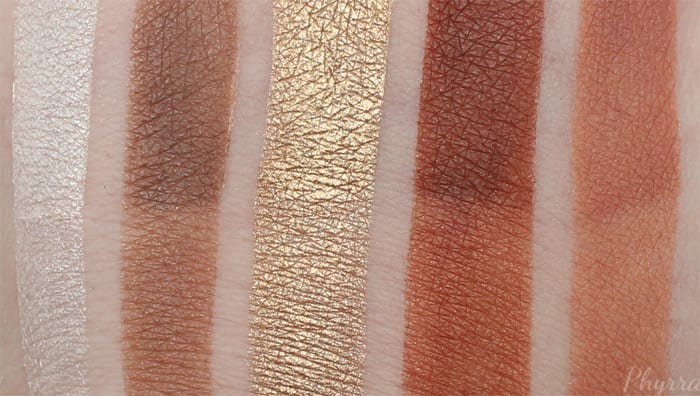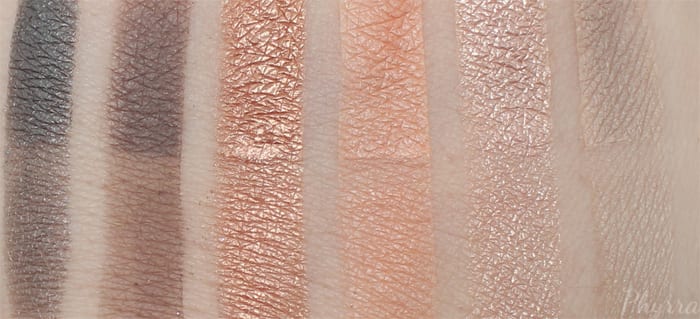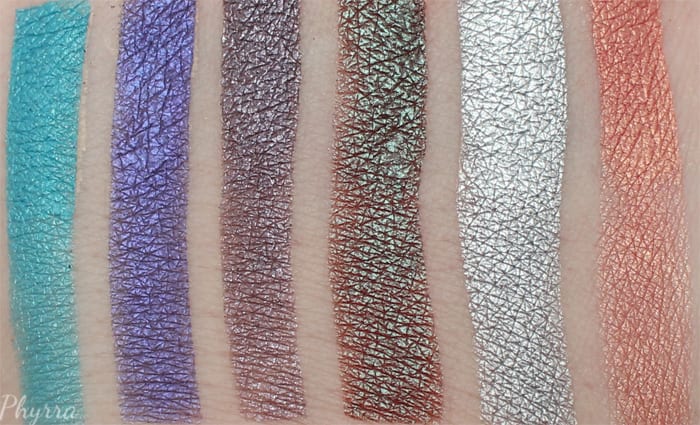 These palettes are so easy to use. I think Buxom did a pretty good job with creating these pop-out palettes. The eyeshadows travel safely in them without cracking. While you could probably put the single eyeshadows into a Z-Palette, you'd need to pop a magnet on back for them to stay in place and not slide around. I actually love the faux croco print on the Buxom palettes. The individual eyeshadows cases aren't bulky at all, they're about the size of a regular eyeshadow.
24K Stilettos, Cool Caviar, Champagne Buzz, Glitz Factor, Schmooze, Posh Purple, Pure Platinum, No Faux and Bold Bling are pretty gorgeous. I also like Designer or Die and Jetsetter but I wish they had slightly more pigmentation. Famous Flirt is great. As you can see from the half and half swatches, almost all the eyeshadows look great on primer, but some are lacking on bare skin. However, with primer I got all day wear.
Buxom has 40 different eyeshadows to choose from. If you don't want to put together your own palette, they also have pre-made customized palettes – Pastel Persuasion (Feather Boa, Famous Flirt, Mix & Mingle, Room Service, Lacy Chic and Jetsetter), Dolly's Wild Side (Silk Sheets, Champagne Buzz, Lingerie Lover, Mink Magnet, Spoiled Sexy, Wild Nights), and May Contain Nudity (Satin Seduction, Gimme Gorgeous, Gold Status, Big Spender, Haute Couture, Style Icon).
What are your thoughts on the Buxom Eyeshadow Bar? Which colors do you like best?
Last Updated on