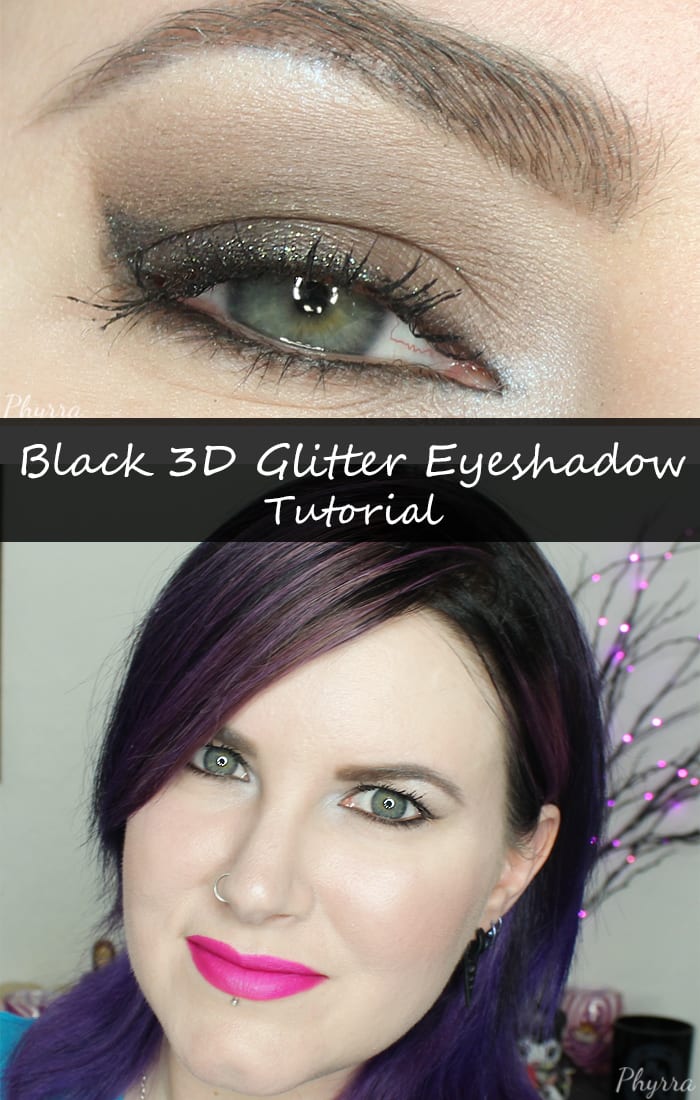 I am so glad it's Friday! It's been a very long week and I'm feeling really burnt out. Today I've got my black 3d glitter eyeshadow tutorial for hooded eyes to share with you. I filmed this on Monday. It didn't turn out quite the way I hoped it would, so I did include what I would do differently with it, too. The color placement does work for hooded eyes like mine. However, where my eyes weren't quite what I wanted, my lips were another story. Colour Pop Sundae is everything I hoped it would be. It's effing gorgeous!
This post contains a mix of press samples and products purchased by me.
Black 3D Glitter Eyeshadow Tutorial

Please give this video a thumbs up and subscribe if you like it!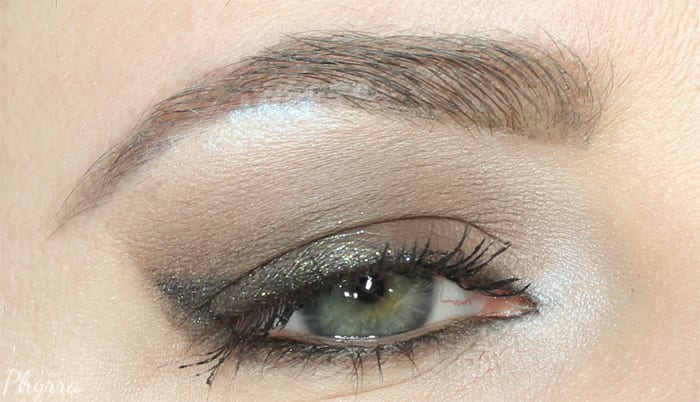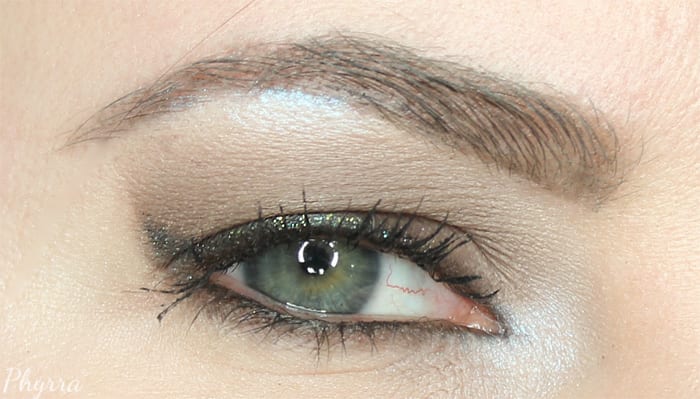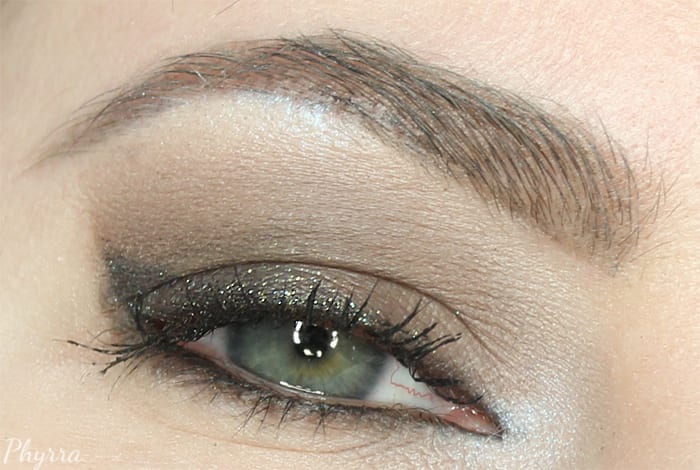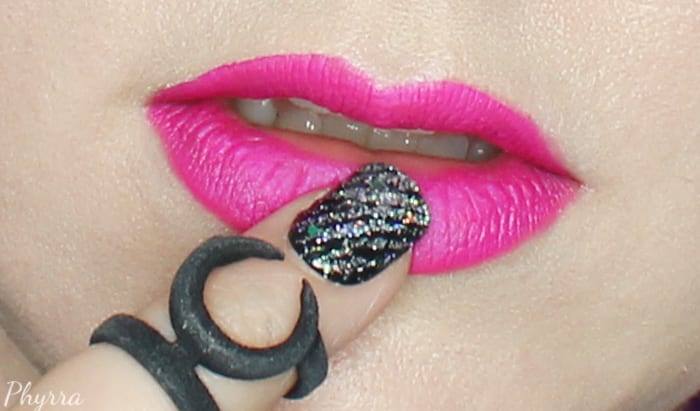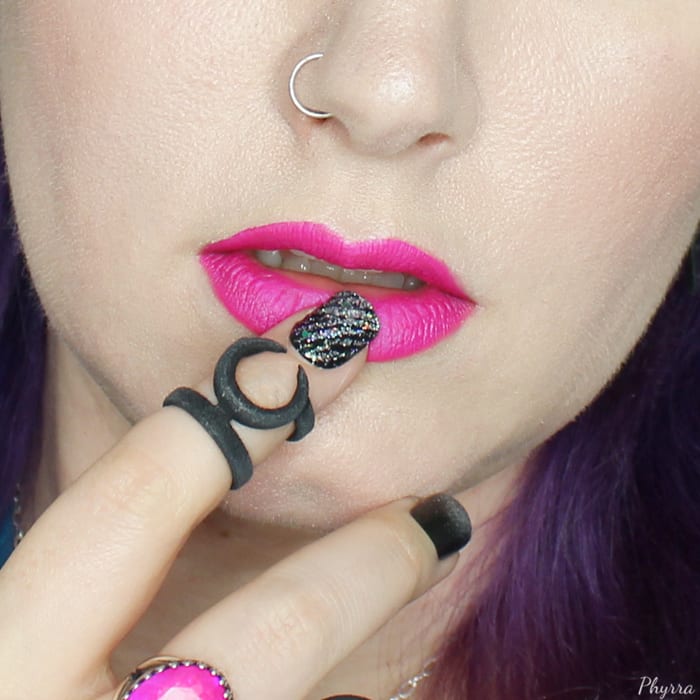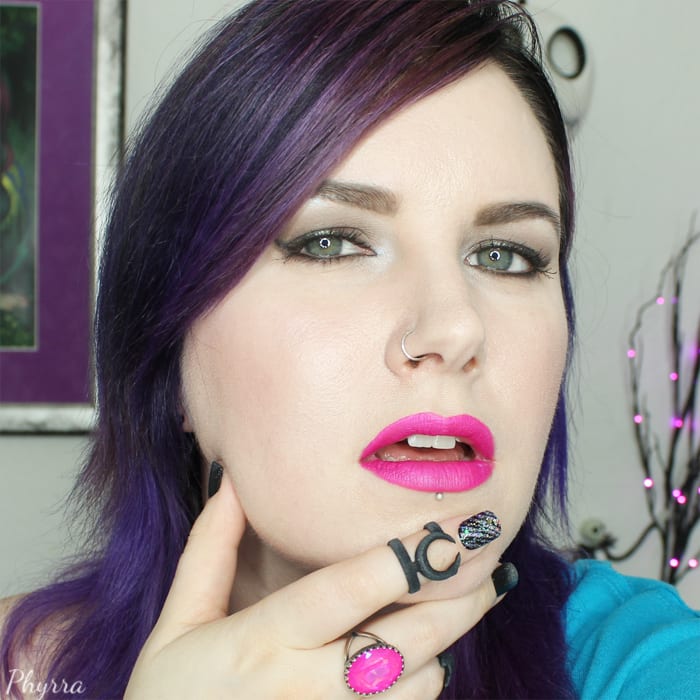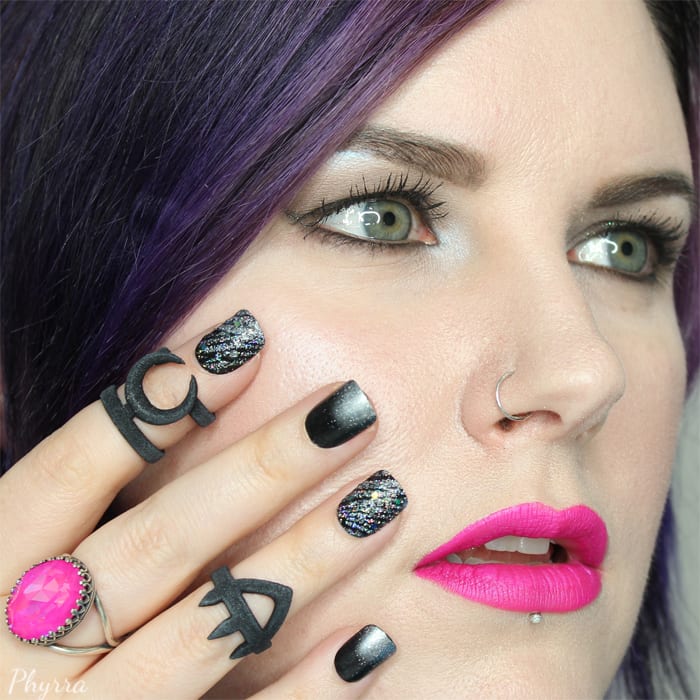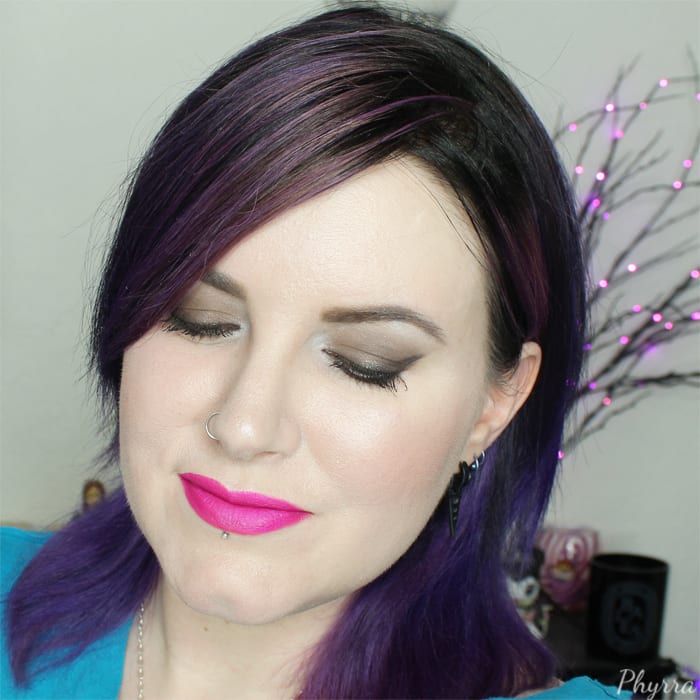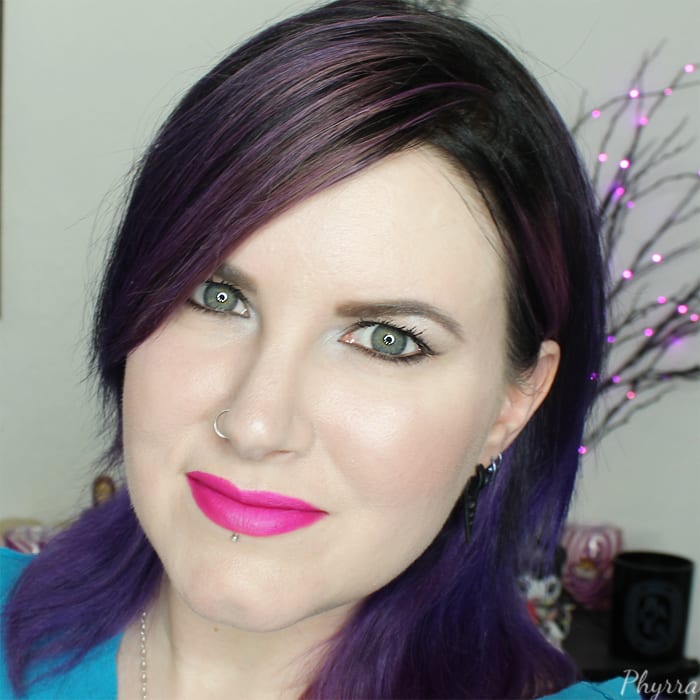 Eyes
Too Faced Shadow Insurance
Notoriously Morbid Eureka! – lid and hood
Kat Von D Liberatus – browbone and inner corner
Kat Von D Lazarus – lid and hood, blended upwards, lower lid
Kat Von D Saleas – lashline blended upwards to hood, lower lid
Kat Von D Shax – upper and lower lashlines
Notoriously Morbid Shadow Bind – upper lash line into cat eye shape
Urban Decay Zodiac – on shadow bind at upper lash line into cat eye shape
NARS Audaciouos Mascara
Notoriously Morbid Osteomancy – highlight
Brows
Senna Ash Brown
ABH Granite
UD Clear
Face
Cover FX Calming Primer
Cover FX pressed mineral foundation in N10 mixed with Laura Geller Balance n Brighten in Porcelain
Tarte Mirage – blush (LE, try Tarte Energy)
Notoriously Morbid Osteomancy – highlight
Lips
OCC Anime
Colour Pop Sundae
Jewelry
Bunny Paige Spiked Paved Fuchsia Heart Necklace
Bunny Paige Electric Pink Cocktail Ring
Rogue & Wolf Black Rings
Black Triangle Drop Earrings
I took so, so many photos of my lips. I only shared a few. I'm in love with Colour Pop Sundae. It's everything I hoped it would be. I applied two thin layers after lining the edges of my lips with Anime. It did not flake off. It did not budge. It didn't move on me. I had it on for 6 hours before I took off my makeup and it looked as fresh on me as when I first applied it. I wasn't sure if it was going to last that long because I'd seen some complaints online that it flaked on people. So I'm happy to report, at least for me, there was no flaking.
Like I mention in the video, if I was doing this look over again I would use gel eyeliner at the outer half of the upper lash line and I would smudge it upwards and outwards. Then I would apply Shadow Bind, followed by Zodiac. I think that would make for a more intense look. As it turned out, it's actually a really nice subtle glitter liner look. Definitely not what I intended but it works.
Aside from seeing a friend tonight for dinner, I think I'm going to have a weekend where I stay in most of the time. I've been out every night this week and I just feel so exhausted – mentally and physically.
What are your weekend plans?