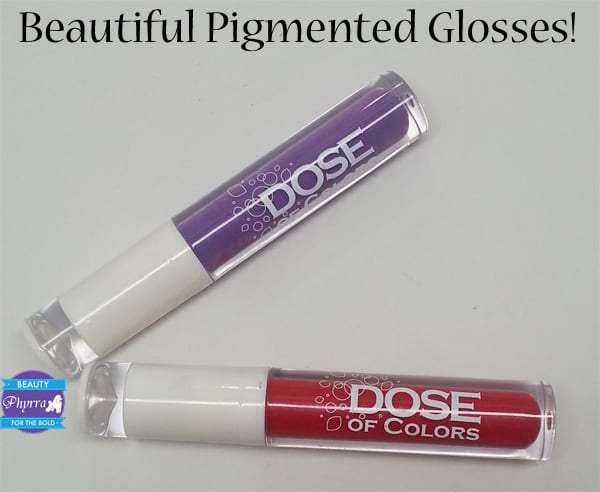 Good morning! Today I've got the Dose of Colors Lipgloss review for you. These glosses are not for the faint of heart! They're super pigmented! I first learned about Dose of Colors through Shrinkle's Instagram. (follow her!)
Dose of Colors Lipgloss Review
About Dose of Colors
Dose of Colors is a relatively new indie company. Anna, the founder of Dose of Colors, is very passionate about makeup and art. She will be exhibiting at IMATS LA 2014 – Booth 434.
Dose of Colors does not test on animals.
About Dose of Colors Glosses
These are described as luscious, vibrant color that's non-sticky.
You can find Dose of Colors on Instagram.
If you like this video please give it a thumbs up and subscribe!
Price
$15
Availability
DoseOfColors.com and IMATS LA 2014
Dose of Colors just released a new line of vegan matte lipsticks! Love Potion (blue-based pink), Seduction (deep fuchsia) and Dark Secrets (vibrant grape) look like colors I'd love. They have several other shades too, including nudes, peaches and corals.
Shades Available
Petals – ultra light pink
Cotton Candy Pink – bubblegum pink
Attitude – Light fuchsia pink
Sunshine Kisses – peach
Toxic – red based purple
Purple Fusion – bright grape purple
Burning Love – stunning red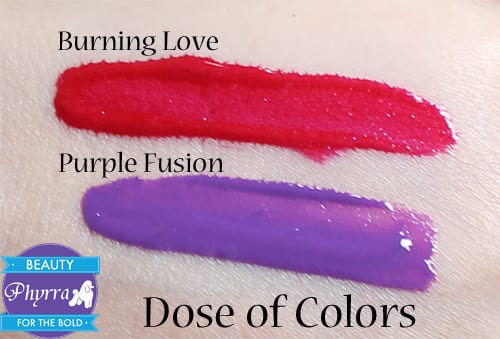 Shade Descriptions
Burning Love – vibrant, shiny red
Purple Fusion – vibrant grape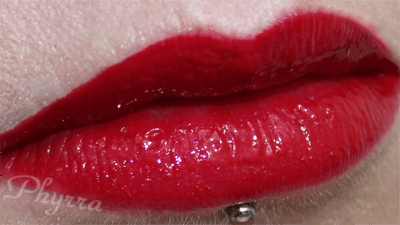 Wearing Dose of Colors Burning Love Lipgloss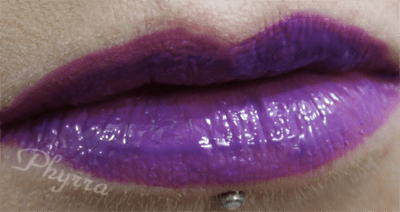 Wearing Dose of Colors Purple Fusion Lipgloss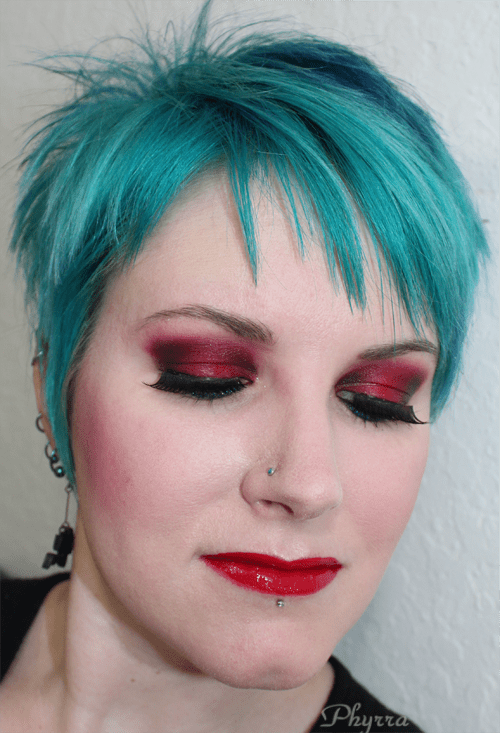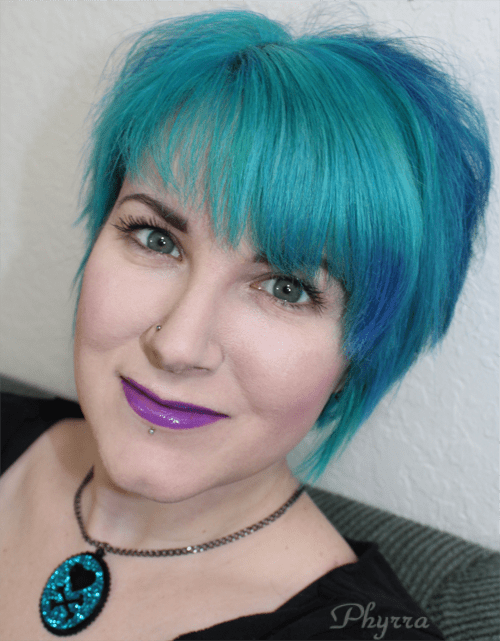 My Thoughts
I love that the lipgloss colors I see on the Dose of Colors website matches the product colors that I received. Purple Fusion looks like a vibrant purple to me both in person and online. Burning Love looks like a stunning red both in person and online.
The packaging is kind of bulky, but not overly heavy. I do like the fact that it's simply white and clear, making it easy to see the color and amount of gloss that you have left.
Until the past two months, I hadn't been wearing gloss regularly. I'm going to say that I will get typically 3 hours of wear out of a gloss if it's a good gloss and I'm wearing it on its own. If it's not a good gloss, I'll get 1 to 2 hours. I'm happy to report that both shades wore for 3 hours for me. They really only wore off when I had a meal. The purple does leave a slight stain behind, which I like!
On me the glosses didn't migrate. If you use a clear lipliner you can guarantee that they won't migrate on you, which is nice.
Pros
Highly Pigmented
Non-sticky formula
Cruelty free
Cons
If you don't like pigmented gloss, these lipglosses are not for you.
What do you think of Dose of Colors? Do you prefer pigmented or sheer glosses?
Last Updated on