For Jacqueline's Disney Villains week I chose the Evil Queen from Snow White for my look. I was particularly inspired by one of my favorite artist's version of her, J. Scott Campbell. Check out Jacqueline's Blog at A Brilliant Brunette.
I used Urban Decay, Sugarpill, BftE and Fyrinnae for the look.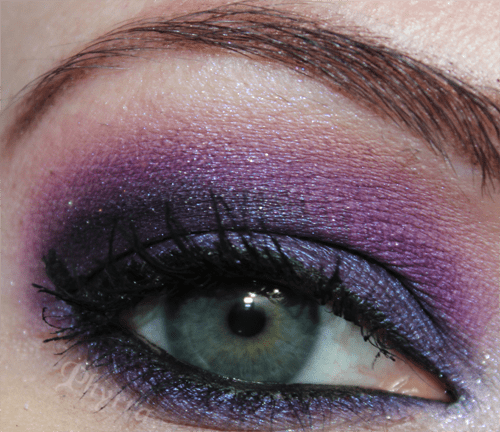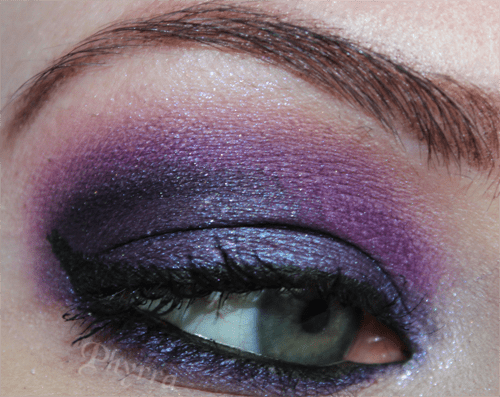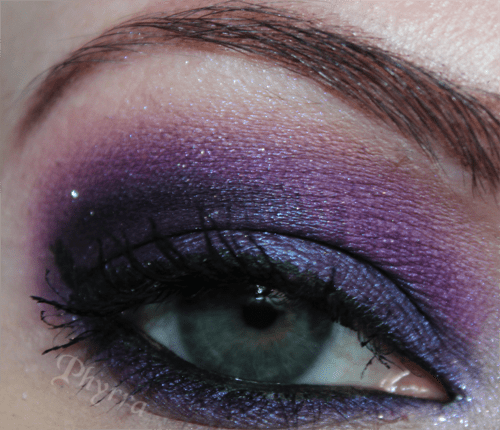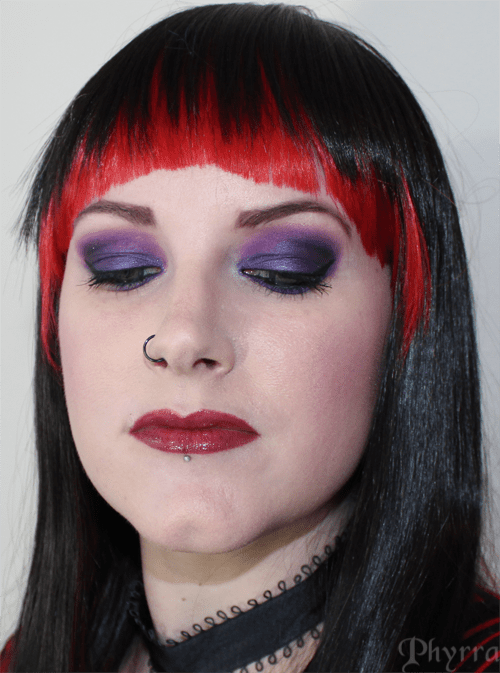 How to Achieve the Look:
Prep the eyes with Too Faced Shadow Insurance.
Apply Urban Decay Frigid to the lid, inner v, outer v and lower lash line.
Lightly buff BftE Very Vanilla onto the browbone, blending downwards towards the crease.
With a fiber optic fluffy brush, apply Sugarpill Poison Plum to the crease and lower browbone.
Blend the upper crease with Sugarpill 2AM.
Use Fyrinnae Dorian Grey to define the outer crease.
With a bent eyeliner brush, apply Makeup Geek Immortal Gel liner to the upper lash line and lower waterline.
Apply mascara or false lashes.
Highlight at the inner corner and on the browbone with BftE Glistening.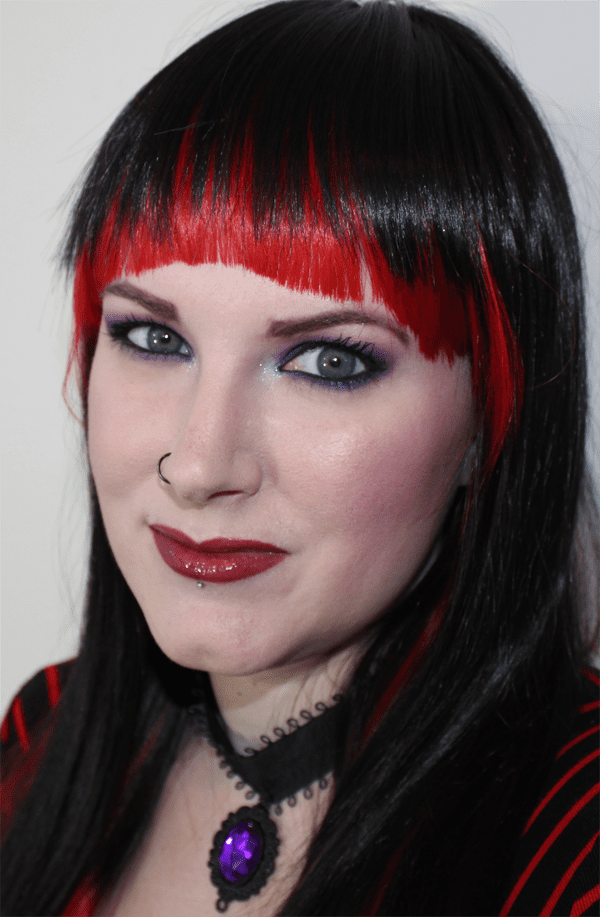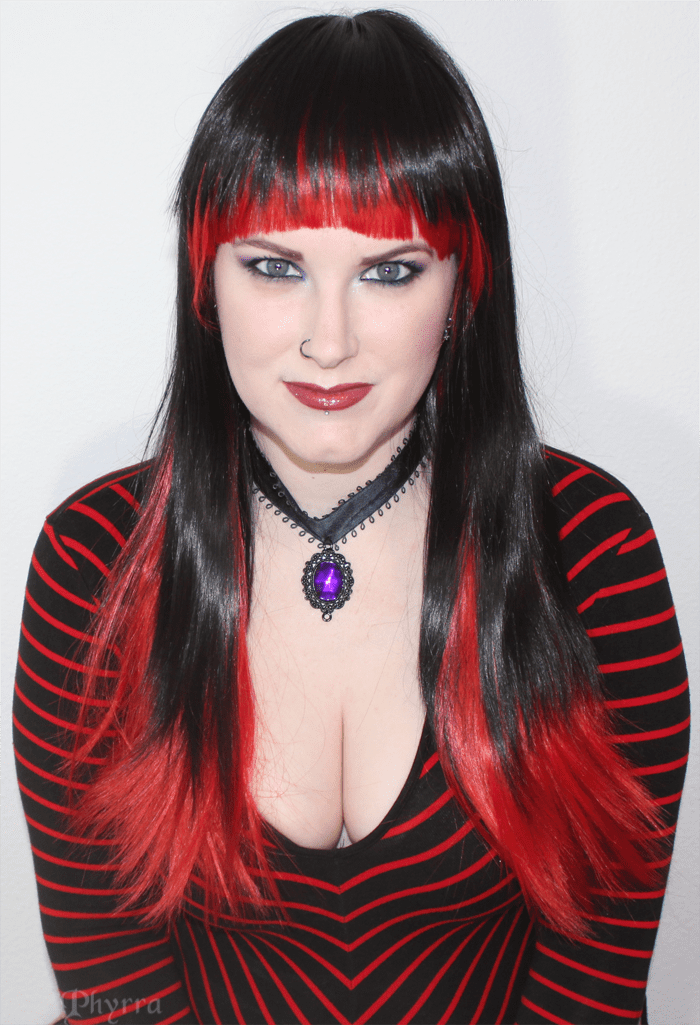 Eyes:
Too Faced Shadow Insurance
BftE Very Vanilla – browbone
Urban Decay Frigid – lid, inner v, outer v, lower lash line
Sugarpill Poison Plum – crease
Sugarpill 2AM – upper crease
Fyrinnae Dorian Grey – outer crease
BftE Glistening – to highlight at the inner corner and on the browbone
Makeup Geek Immortal Gel eyeliner – upper lash line and lower waterline
Milani Total Lash Coverage Mascara
MAC Blackberry – to define brows
Anastasia Clear Brow Gel
Face:
Addiction NV A Little Bit Of foundation in Pat
Illamasqua Cream Blush in Crush
Too Faced Candlelight Duo – highlight
Lips:
Nyx lip pencil in Currant
Kat von D gloss in Gunshine
Inglot Gloss in 541
What do you think of my Evil Queen? Do you like the touch of the wig?
Some products purchased by me. Some products sent for consideration. All opinions are my own.
Last Updated on