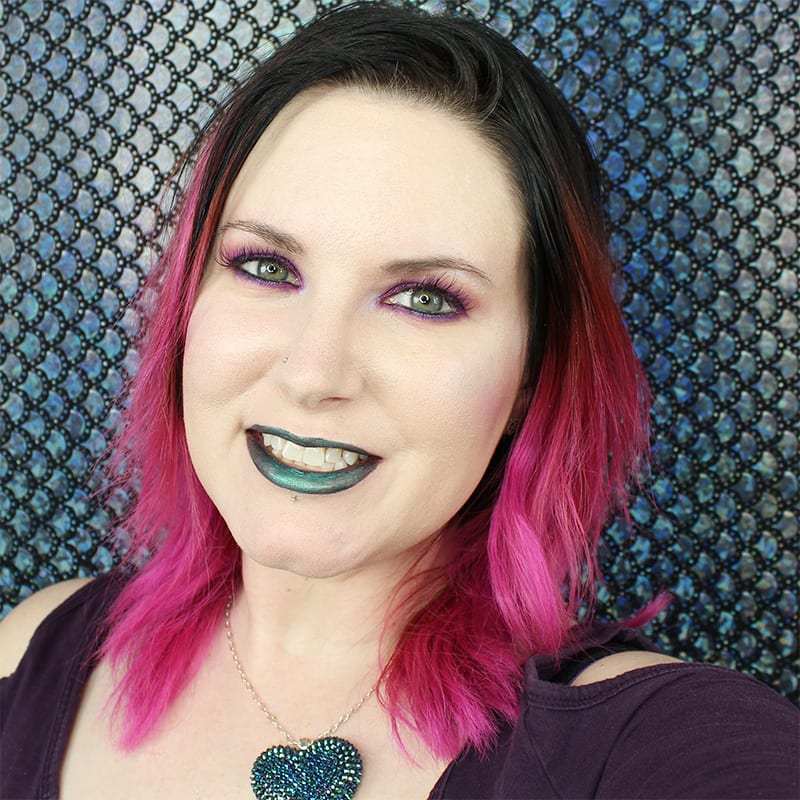 Happy Teal Thursday! Today I've got Darling Girl Tattle Teal Pucker Paint Pearl to show you. This color is described as a pearl base with soft teal shift and a touch of gold sparkle. The Pucker Paint Pearl formula is meant to be worn on top of traditional lipsticks or liquid lipsticks. Once it dries down, it's tough to remove! I put it over OCC Colour pencil in Tarred.
Darling Girl Tattle Teal Pucker Paint Pearl
PR + purchased by me.
See all the Pucker Paint Pearls.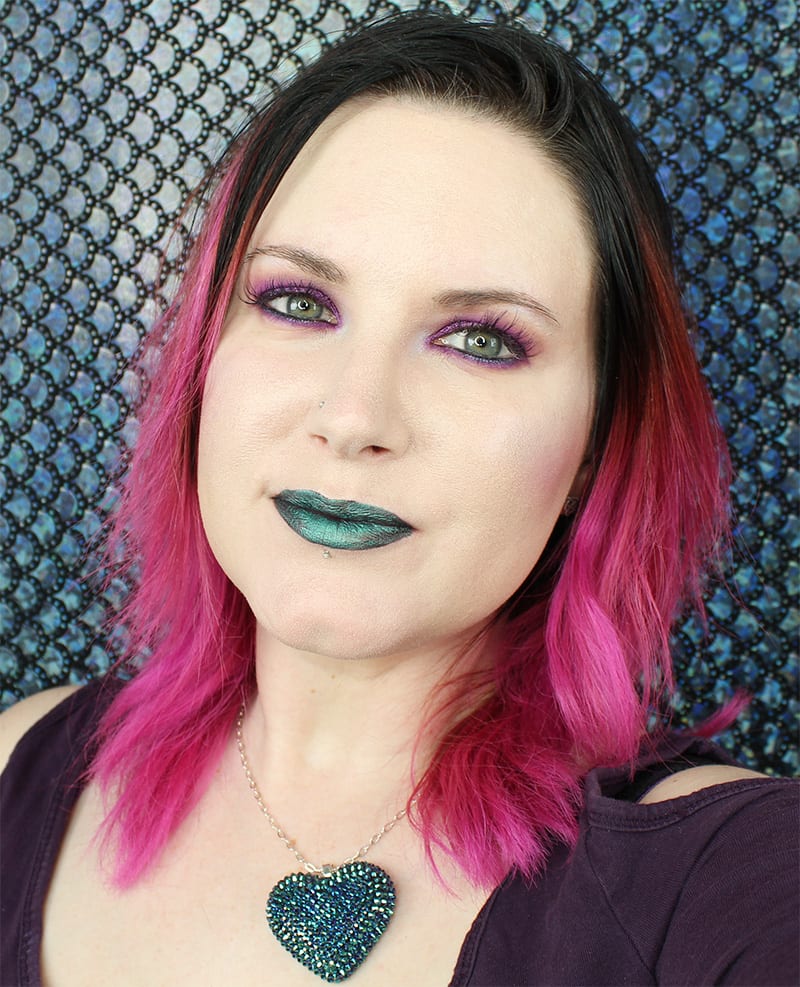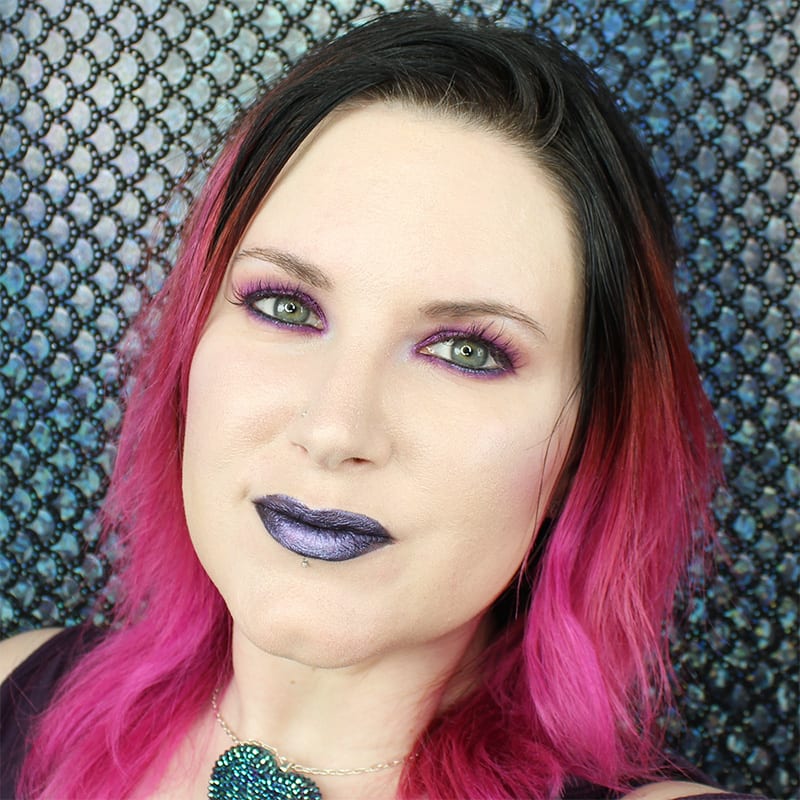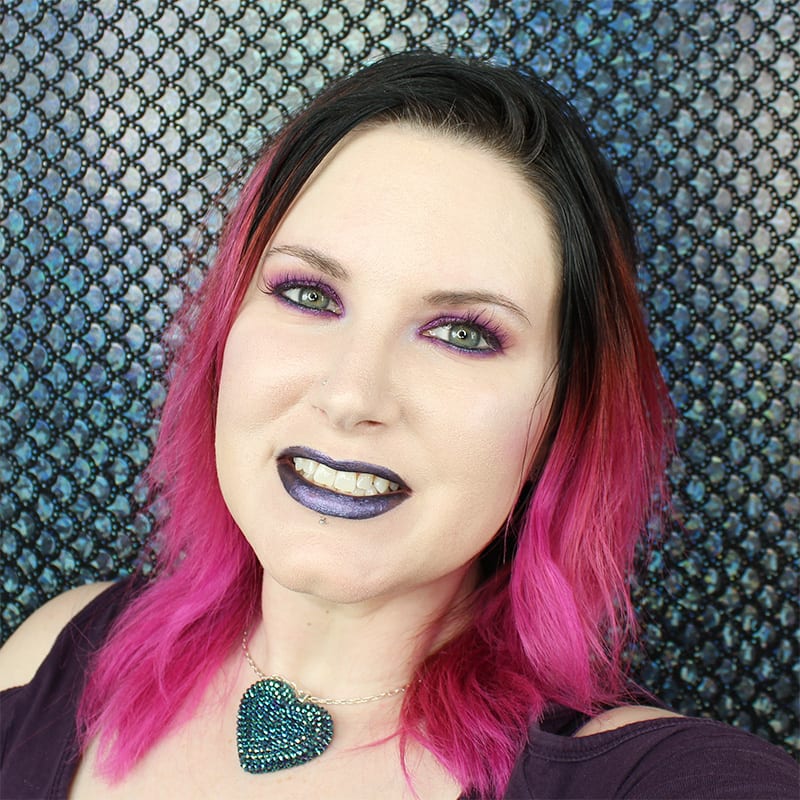 This is Purple Pixies. It's a violet purple with a splash of blue shimmer.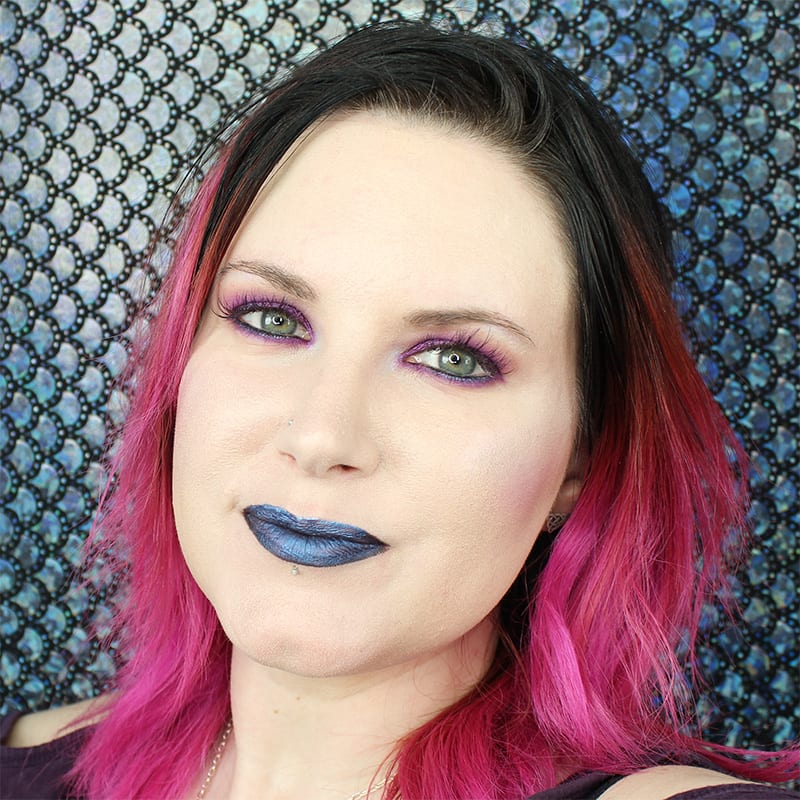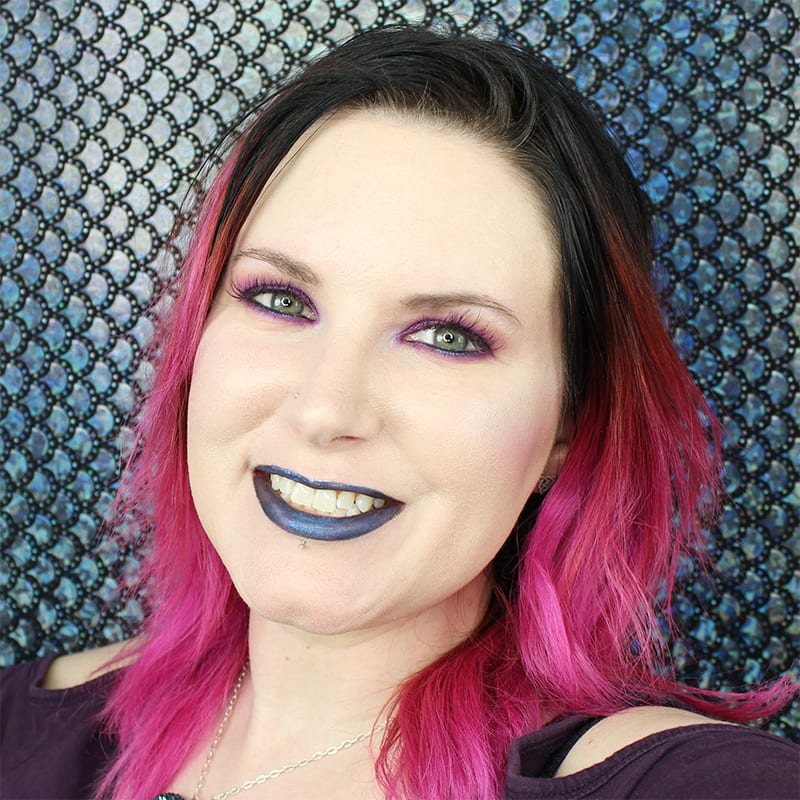 This is Blue Monday. It's a glowy blue sheen.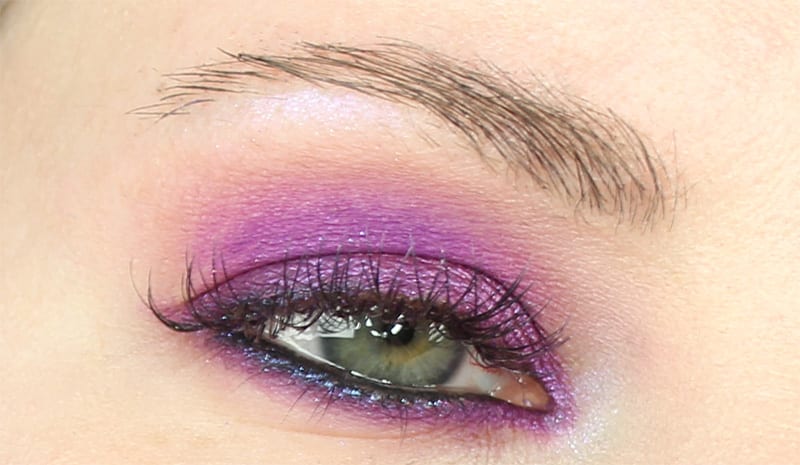 Face
Lucy Ambrosia Oil for Dry Skin
Lucy Minerals Light mixed with Snow White – foundation
Aromaleigh Heloderma Suspectum – contour
Notoriously Morbid Osteomancy – highlight
Aromaleigh Ishtar – blush
Eyes
Left eye The All Natural Face Magic Vegan Primer
Right eye Too Faced Shadow Insurance
UD Walk of Shame – base shade
Natasha Denona Nina's Orchid – lid, lower lid, hood
UD Laced – to blend out edges
Darling Girl Vegan Vampire – damp lid and lower lid
UD 24/7 Waterline Pencil in Legend – waterline
My Pretty Zombie Goth Mary Poppins – outer upper lash line and lower lash line
Darling Girl Snowboarding Cutie – highlight
Lips
OCC Colour Pencil in Tarred
Darling Girl Pucker Paint Pearls
I did film a tutorial for this eyeshadow look. It's a pretty quick and easy hooded eye look and I'll hopefully have it up Friday or Saturday.
I'm testing out a new foundation for the first time in this look. It's the Lucy Minerals Original Formula. It's interesting because it has allantoin, Apple Poly® polyphenols, trans-resveratrol, green coffee bean extract, and magnesium ascorbyl phosphate. It's somehow a moisturizing loose powder formula with antioxidants. It has a creamy consistency. It's supposed to hold up well in humidity and be water resistant. I mixed Light and Snow White together to get a match for my skintone. I applied it with Makeup Geek's Buffing Brush and I felt like it blended in well, but then sort of looked heavy. So I'm going to have to experiment with how to apply it and wear it. I don't want it to look heavy.
I really love the color shift in the Darling Girl Pucker Paint Pearls. They can amp up any matte lipstick. What do you think of these three shades?
Last Updated on