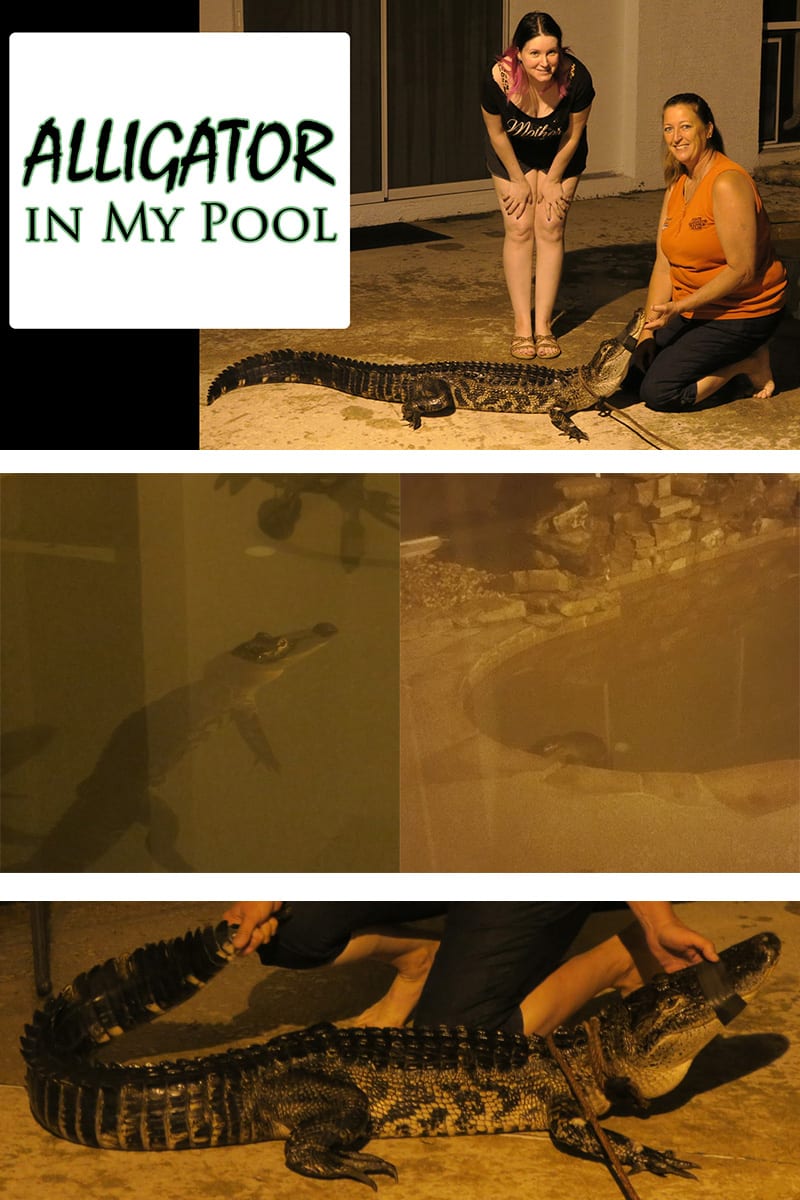 Alligator in My Pool
So early Tuesday morning, around 3am to be precise, I found an alligator in my pool. I walked Phaedra through the lanai (that's a screened in patio if you don't live in Florida) and by the edge of my pool, out to the back yard. I noticed that the edge of the pool had splash marks, like someone had gotten in and out of it. I caught a glimpse of green reptile skin. I thought maybe I'd just seen a giant frog. I got Phaedra in the house, grabbed a flash light, and headed back out to the pool. I turned on the floodlight above the pool (which is what the yellow lighting is), and then saw the alligator in my pool!
I bit back a shriek and went to let Dave know. We determined that the gator had crawled through the doggie door that goes between the lanai and the back yard. Never have I been more relieved that I did NOT install a doggie door between the house and the lanai. I have no doubt that it would have crawled into my home and eaten Max the pug.
Looking at the gator in my pool, and knowing how small my pool is, I estimated that the gator was about 6 feet long. Big enough to eat my pug in two bites, big enough to hurt Phaedra or me. We were INSANELY lucky that he did not lunge out of the pool when we walked by.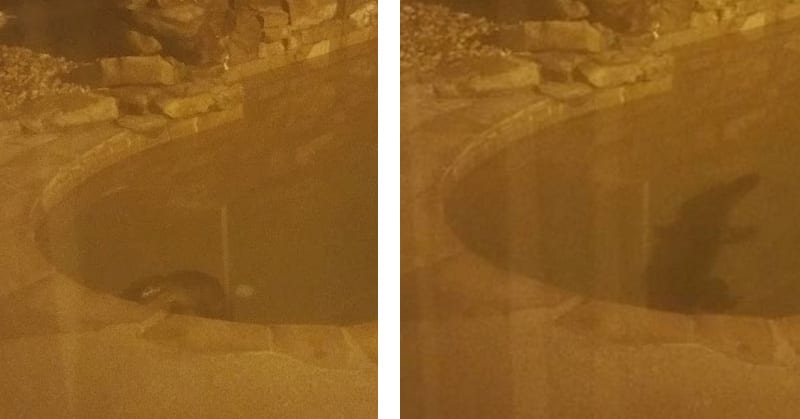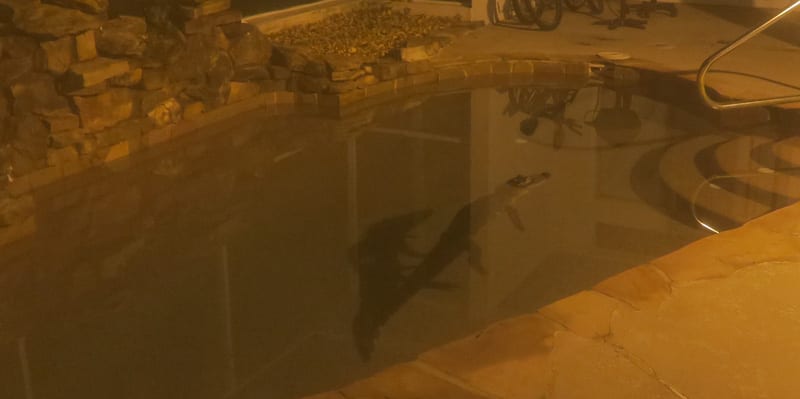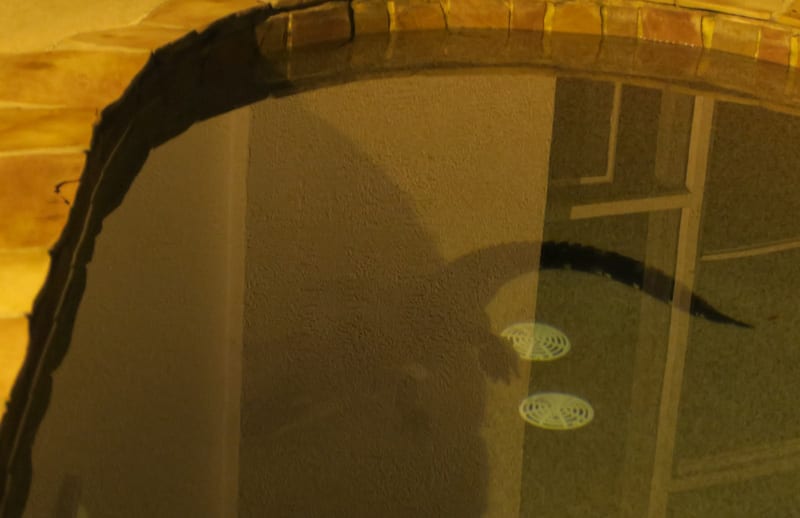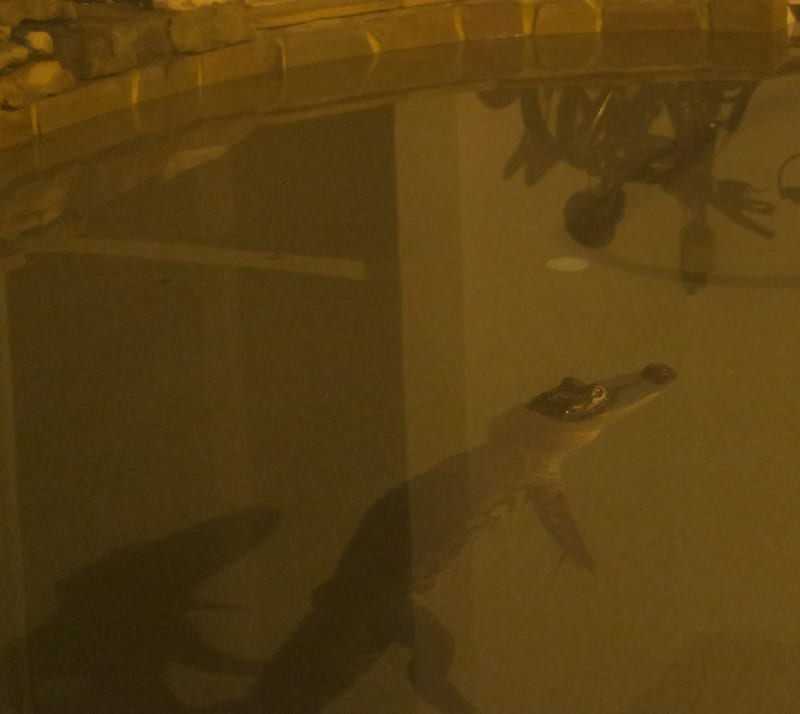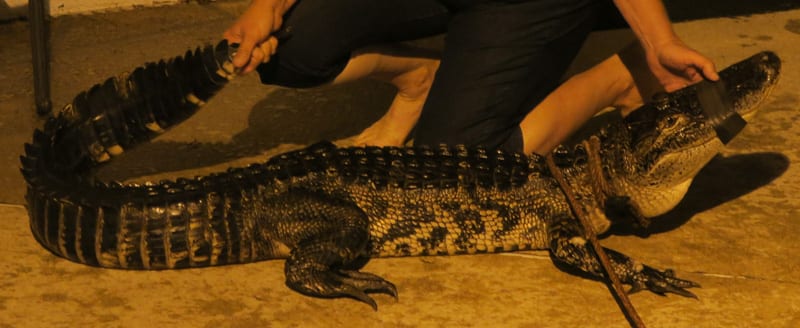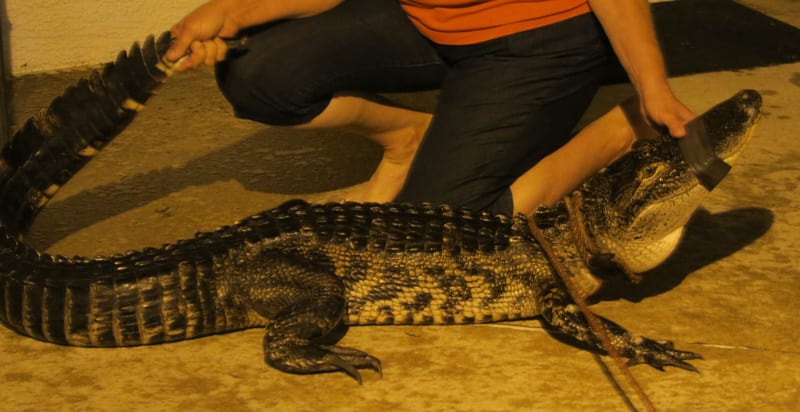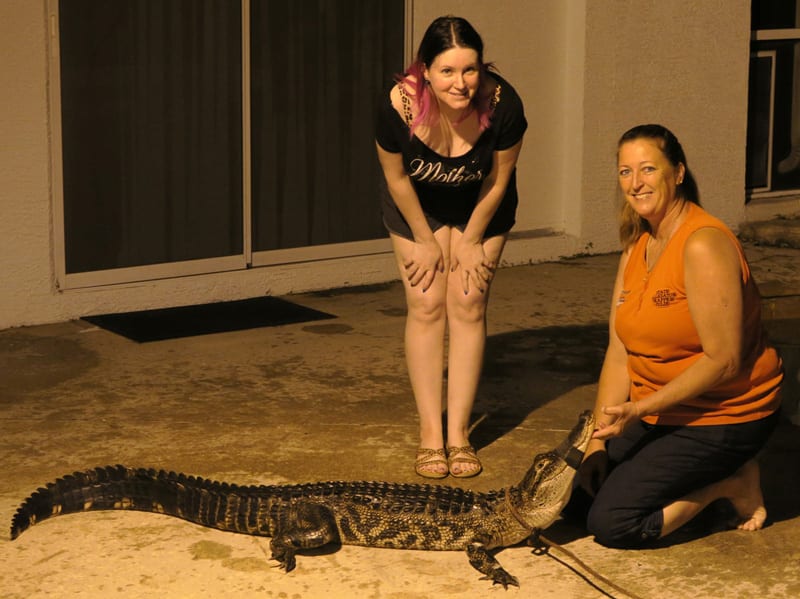 Alligator in My Pool Video

If you like this video give it a thumbs up!
We called Wildlife Control. They told us to stay inside until they arrived. So I snuck a few photos from my window while waiting for them to get here. Their concern was that we not scare the gator into the yard. Wildlife Control arrived at our home around 4:30 am. They let me take photos and film their capture of this guy. I nicknamed him Beauregard, after the gator we used to see in another pond (and for all I know it's the same gator). He is 6 feet 4 inches long. Wildlife Control told us that they would be taking him to a gator farm in Polk County where he'd be safe, since he didn't attack me or the dogs. They also said that he likely was here for the dogs.
While this is  not the first alligator that I've had show up at my home, it is the first alligator in my pool. Last time the gator was tiny, cat sized, at my front door. The other creepy crawly thing that I've had in my pool was a black racer snake. I'd like to not have another alligator in my pool for quite a while!
Have you ever had something like this happen?