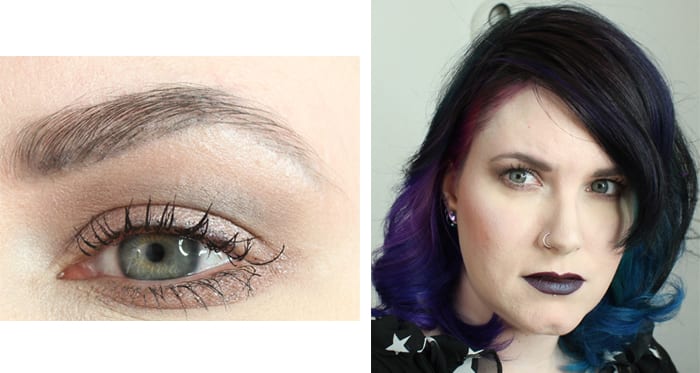 I wanted to share this simple, subtle Darling Girl Saucy Minx look with you. Saucy Minx is one of the new Darling Girl Wonder Wands (see my review). It's a brown taupe with subtle blue shift. I thought it would be perfect to wear with a wide variety of lip shades.
Pr + purchased by me.
Darling Girl Saucy Minx Look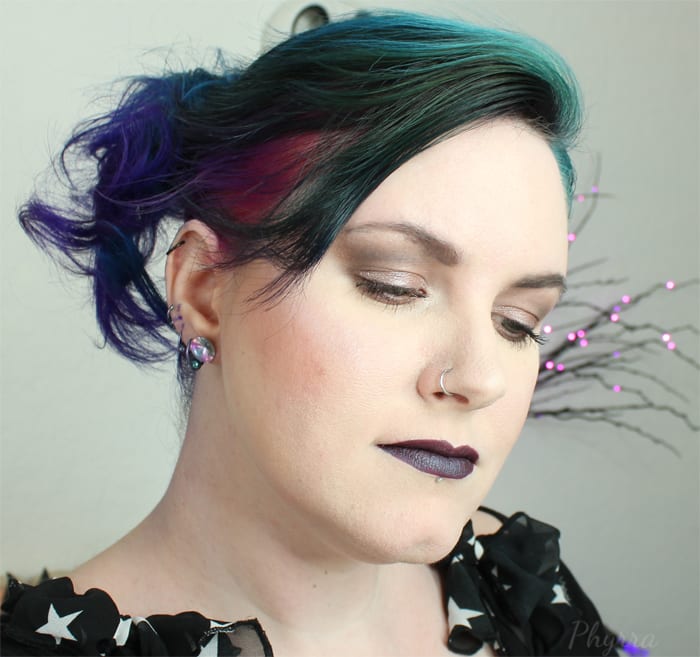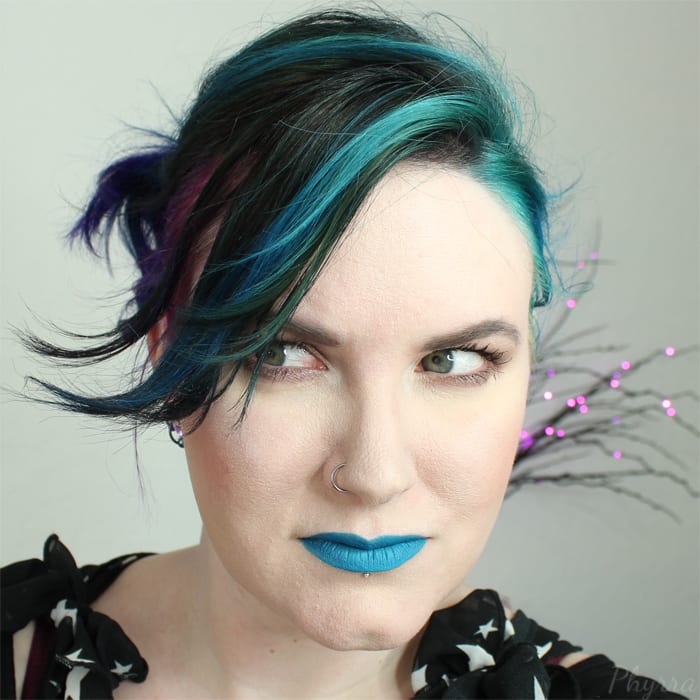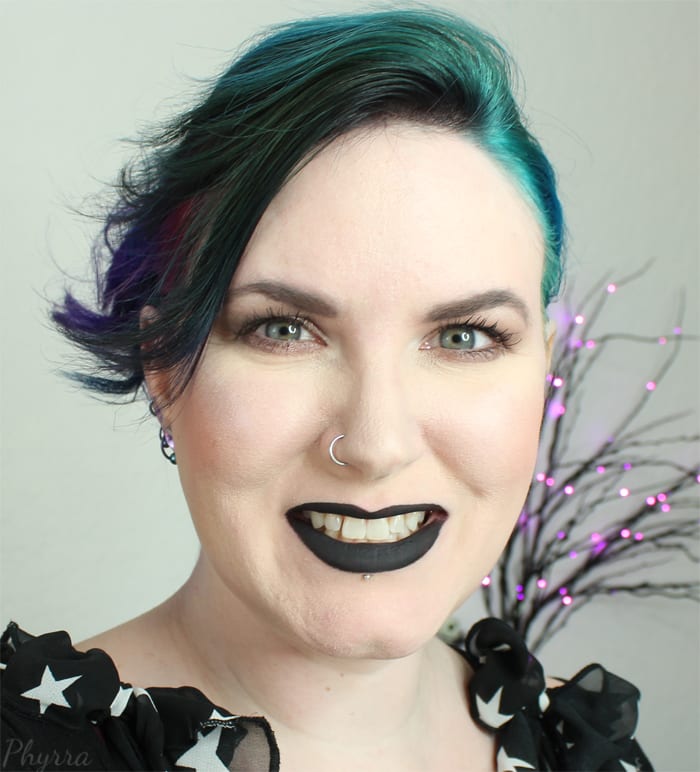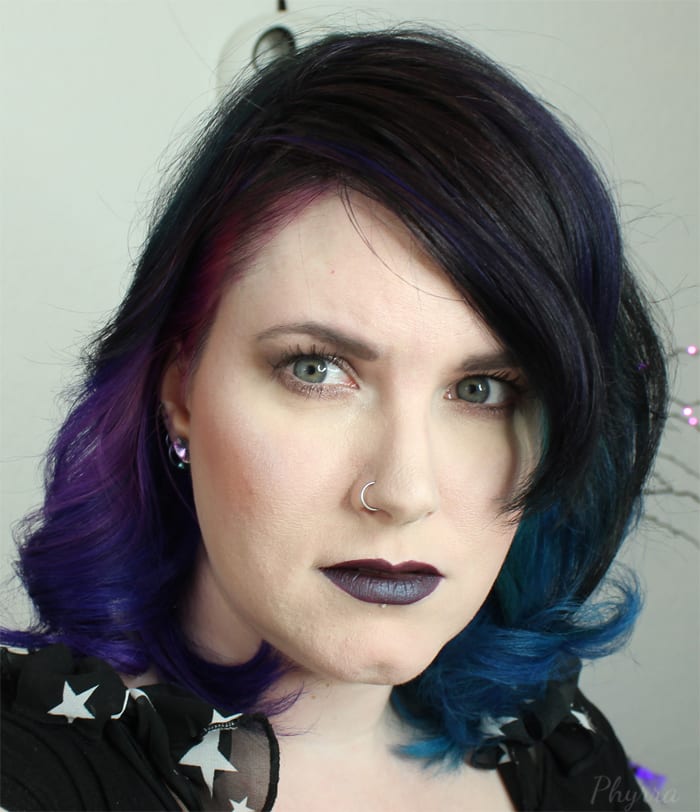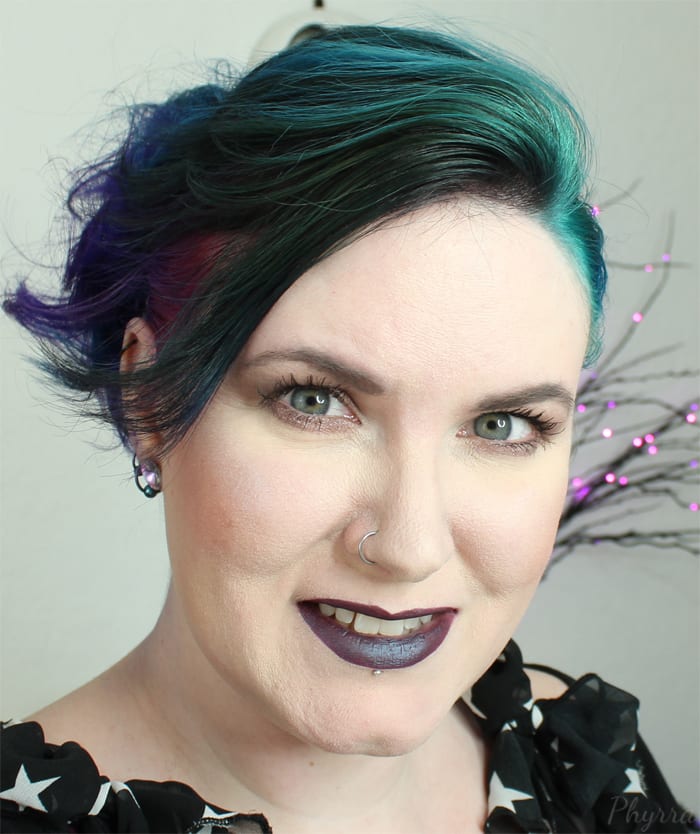 Eyes
Urban Decay Primer Potion Enigma – lid
Urban Decay Primer Potion Eden – crease and browboone
Darling Girl Saucy Minx – lid, on top of #breaktheinternet on lower lid
Urban Decay Faint – crease
Darling Girl #breaktheinternet – crease
Urban Decay Crave – outer crease
Urban Decay Walk of Shame – browbone / crease to blend out colors
Urban Decay Venus – highlight under brows and at inner corner
Senna Cosmetics Sketch A Brow in Medium Ash
Anastasia Beverly Hills Granite
Physicians Formula Sexy Booster Cat Eye Mascara
Face
Cover FX Pressed Mineral Foundation in N10 (vegan) + Nyx Dewy Spray
Urban Decay Kinky – blush
Silk Naturals Shady Lady Contour Powder 1 (vegan)
Notoriously Morbid Osteomancy (vegan)
Lips
Fyrinnae Matte Liquid Lipsticks (vegan)
In case you can't tell, I'm in love with my new hair (see more about it here). It apparently holds a curl very well when my stylist Christian flat iron curls it (sort of making a bevel shape with each curl. It's been curly all weekend! I'm going to have to straighten it out if I want to play with it some more. I flipped it the opposite way I normally wear it and loved the results.
What do you think of Saucy Minx? Do you like the curly hair? Let me know below!
Last Updated on