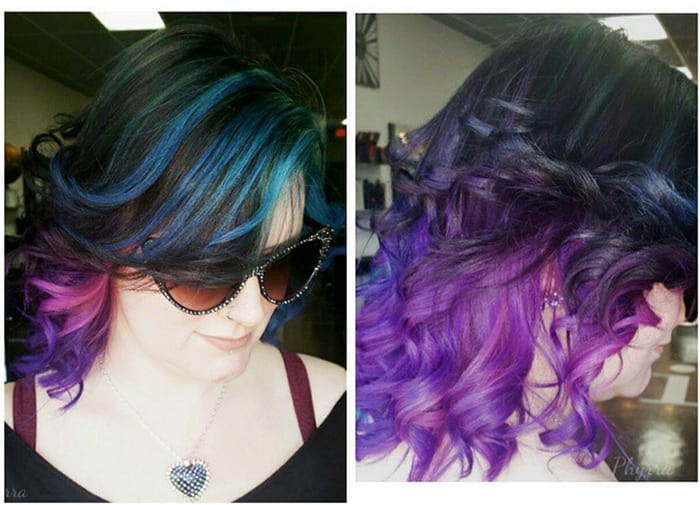 Yesterday I went to go see Christian at iStyleXG to get my Teal Orchid Violet hair for May. I wanted to remove some of the black in my hair and add more bright tones since we're getting closer to Summer. I was at the salon for about 4 hours for the entire thing.
Teal Orchid Violet Hair
First we started by knocking out the current color in my hair. Once that was out I was left with mint and blonde hair. Then Christian did a very narrow cat eye shape on the top of my head with black, while putting multidimensional color into the sides. My left side is turquoise blue, teal blue and royal blue, all mermaid ocean tones. My right side is orchid, purple and violet, all purple unicorn tones. Christian used a Paul Mitchell black for the black at the roots and a combination of Pravana Chromasilk Vivids, Joico and Kenra for the multidimensional colors everywhere else.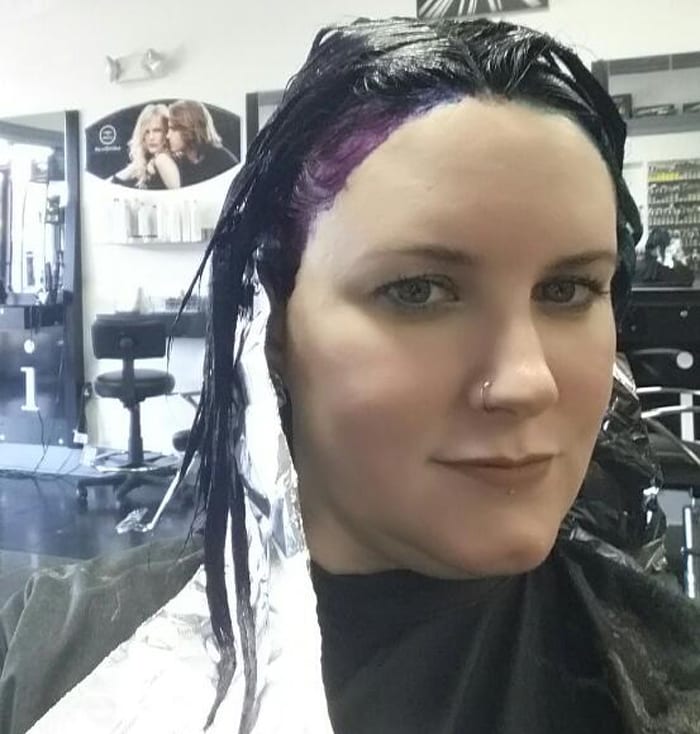 Here's the color in progress on my hair.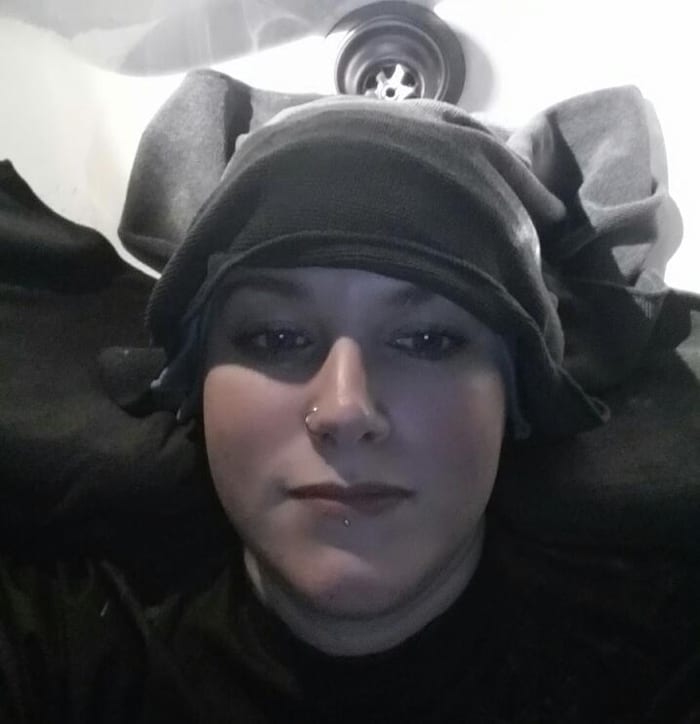 One of the biggest reasons I switched to seeing Christian at iStyleXG (aside from his insane color talent) is that they're a Paul Mitchell salon. Paul Mitchell products are cruelty free and Leaping Bunny Certified.
After my color we did a Paul Mitchell Awapuhi Wild Ginger Keratin Intensive Hair Treatment. This adds keratin protein, intense moisture and shine into the hair. This stuff smells amazing! In fact the entire Awapuhi Wild Ginger line smells delicious.
I absolutely love how my hair turned out. I think it's gorgeous! I still have enough black at the top to help make the bright colors pop. I will have more pictures of my hair to share soon, but for now I'm getting ready to go and see Avengers Age of Ultron!
Have you tried Paul Mitchell Products?
Last Updated on