These are my current must have Makeup palettes. They're the ones I'm enjoying playing with right now – either on myself or on friends when they ask me to do their makeup.
My Current Must Have Makeup Palettes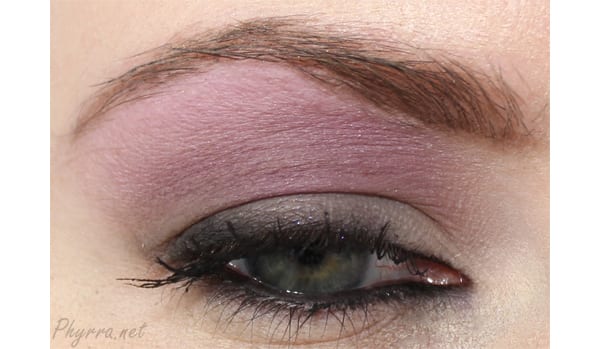 I used the Saucebox Etude Palette with Sugarpill Cosmetics for my Maleficent Movie Poster Tutorial.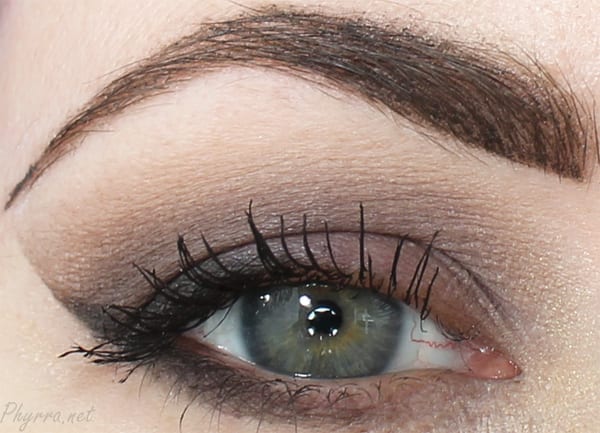 This is me wearing the Saucebox Etude Palette.
Saucebox Etude Palette
The Etude palette is a fantastic neutral mattes palette. It's made up of 8 HUGE eyeshadow pans. The colors can be used to contour the cheeks and fill in the eyebrows in addition to being worn as eyeshadows. I particularly love the mix of colors because the pigmentation is amazing and they're so easy to work with. The eyeshadow pans can be switched out with Sugarpill's so you can mix and match with your eyeshadow shades.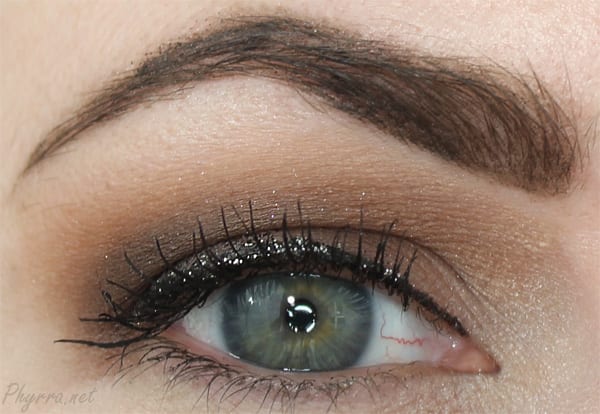 Wearing the Pulp Fiction Palette. See my tutorial.
Urban Decay Pulp Fiction Palette
Because I love just about everything Urban Decay, this is on my list. It's a nice alternative to the Naked Basics palette, which you know is a long time favorite of mine. It's not quite as good of a deal as the Naked Basics (NB is 6 full size eyeshadows for $29 and this is 5 eyeshadows for $34). It's a mix of mattes and satins. Many readers have let me know that they like this better than Naked Basics because of the deeper shades. I think both are nice.
Wearing the Electric Palette. See the tutorial.
Urban Decay Electric Palette
You knew this was coming. I was so excited over this being released. It's so much fun! It has 10 pretty shades. I love all the bright colors. The packaging is unbeatable. It's beautiful and if wearing all the brights at once are too much for you, pair the Electric Palette with the Etude, the Pulp Fiction, or the Naked Basics. This one's all shimmer, baby.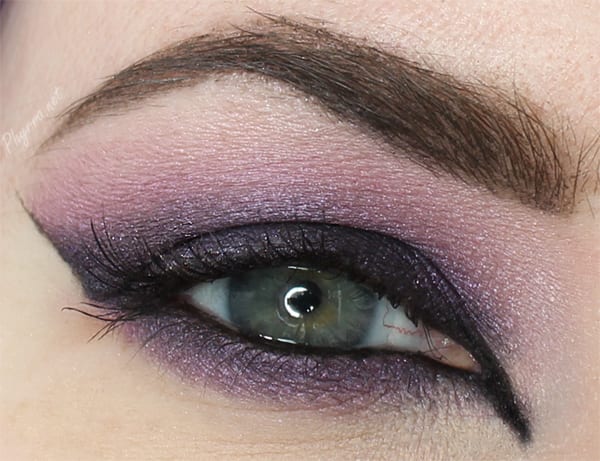 Wearing the Cat Eyes Palette. See the tutorial.
Too Faced Cat Eyes Palette
For creating a beautiful and dark purple eye, the Cat Eyes is great. It has 9 shades. It's such a versatile palette. To see its versatility in action across a multitude of skintones, check out the Makeup Wars Cat Eyes Looks and Tutorials. We've got 13 to choose from. This palette has almost all shimmery shades.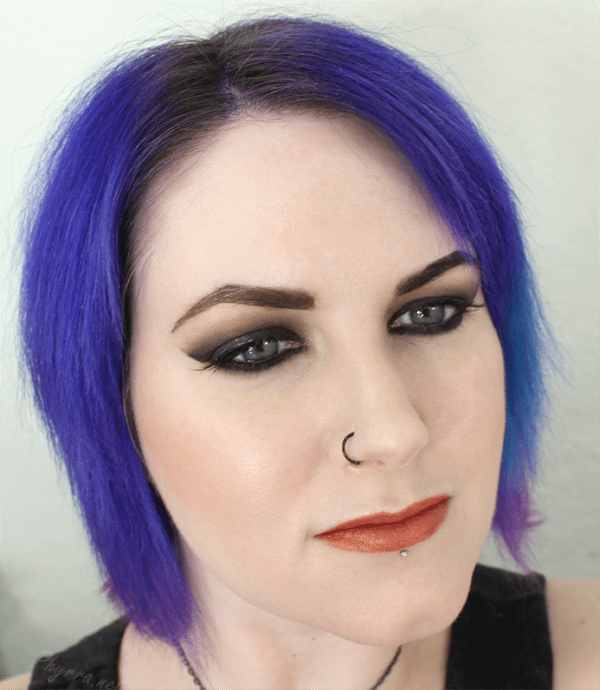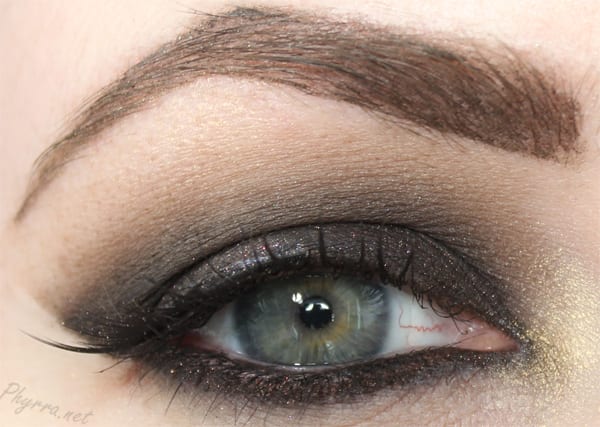 Wearing the Nars Smokey Eye Kit and Kat Von D Gothica. See the tutorial.
NARS Smokey Eye Kit
This kit captivated me because of Mekong. I think Mekong is stunning with my eyes. I love the look I put together with this palette. It's only 3 shades. The middle shade can be used to fill in brows in a pinch, however I used it in the look above to blend out the crease.. I think this may be the look I end up wearing to my cousin's wedding in September.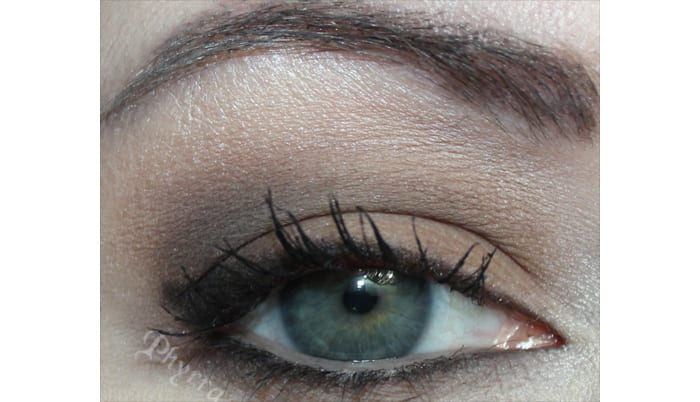 Wearing the UD Naked Basics Palette.  See the Tutorial.
Urban Decay Naked Basics Palette
This palette has been one that I've reached for daily when I wear makeup. I use Walk of Shame as my base shade in nearly every eyeshadow look. My Naked Basics palette tutorial has been one of my most all time popular posts. This palette is PERFECT for dressing up brights. Because I have hooded eyes, I prefer shimmery or glittery shades on my lid (and sometimes my lower lid). I then like to use mattes to contour and create a crease on my lower browbone to add dimension to my eye shape. This palette has been perfect for doing that for years for me.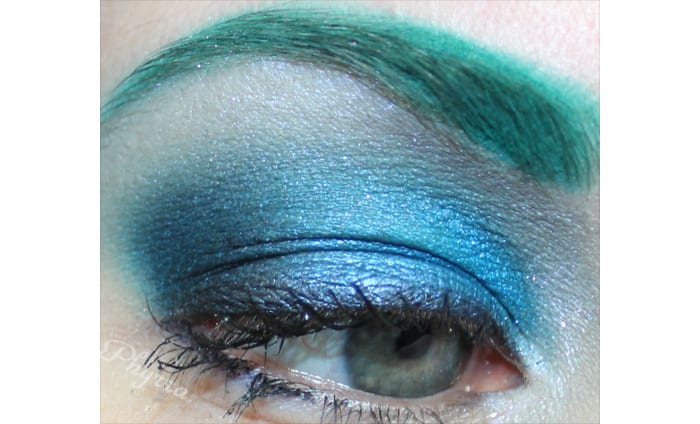 Wearing Afterparty and Bulletproof. See the tutorial.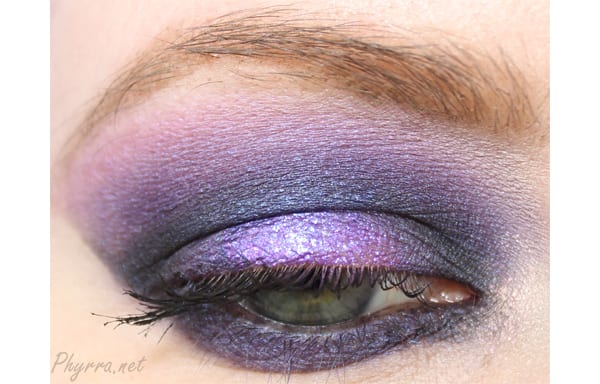 Wearing Tako and Bulletproof, along with UD and Colour Pop. See the tutorial.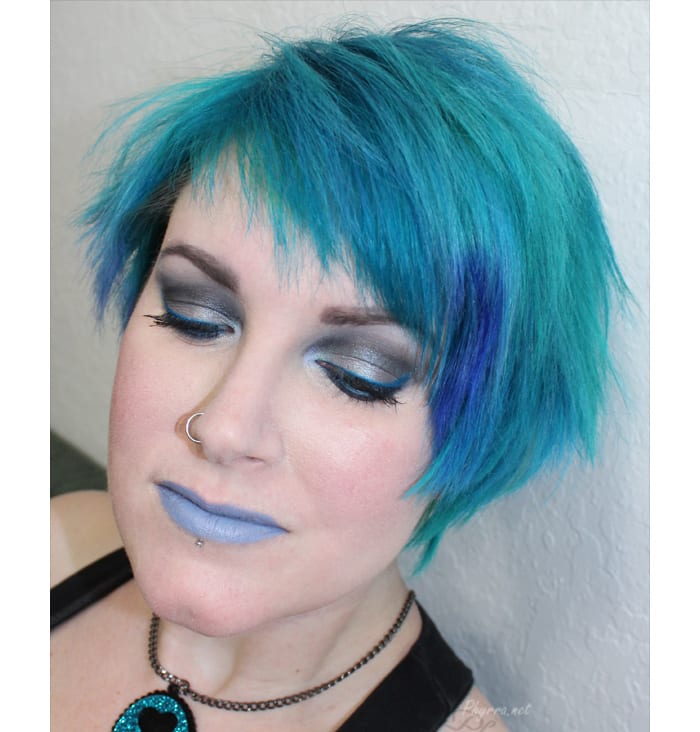 Wearing Tako, Bulletproof, Lumi and Afterparty. See the tutorial.
Sugarpill Cold Heart Palette
No post like this would be complete without listing a Sugarpill palette! I have almost every single color that Sugarpill has put out, but the 4 colors I reach for the most are from the Cold Heart Palette. It's made up of Poison Plum (purple), Afterparty (bright turquoise blue), Bulletproof (black) and Tako (white). I like to use Tako as a base shade. Bulletproof is great for shading the eyes, lining, tightlining my eyes, darkening the roots of my lashes, and setting cream or gel products or smoking them out. Poison Plum is one of my all time favorite purples and Afterparty is a favorite turquoise blue of mine. You know how much I love teal and purple. The Cold Heart palette is no longer available but each color is available individually. Poison Plum is the only non-vegan shade from the palette. Bulletproof, Tako and Afterparty are vegan.
Sugarpill still offers several palettes including the Sweetheart Palette (Dollipop, Afterparty, Midori, Tako), Burning Heart Palette (Poison Plum, Love+, Buttercupcake and Flamepoint), Heart Breaker Palette (Mochi, Acidberry, Velocity and 2AM), and the Cold Chemistry Palette (Soot & Stars, Elemental Chaos, Subterranean and Diamond Eyes). The palettes are an amazing value. They're worth $48 and you're only paying $34. My second most reached for Sugarpill palette is the Heart Breaker because of Velocity and Acidberry. I love those two.
What are your current must-have eyeshadow palettes?