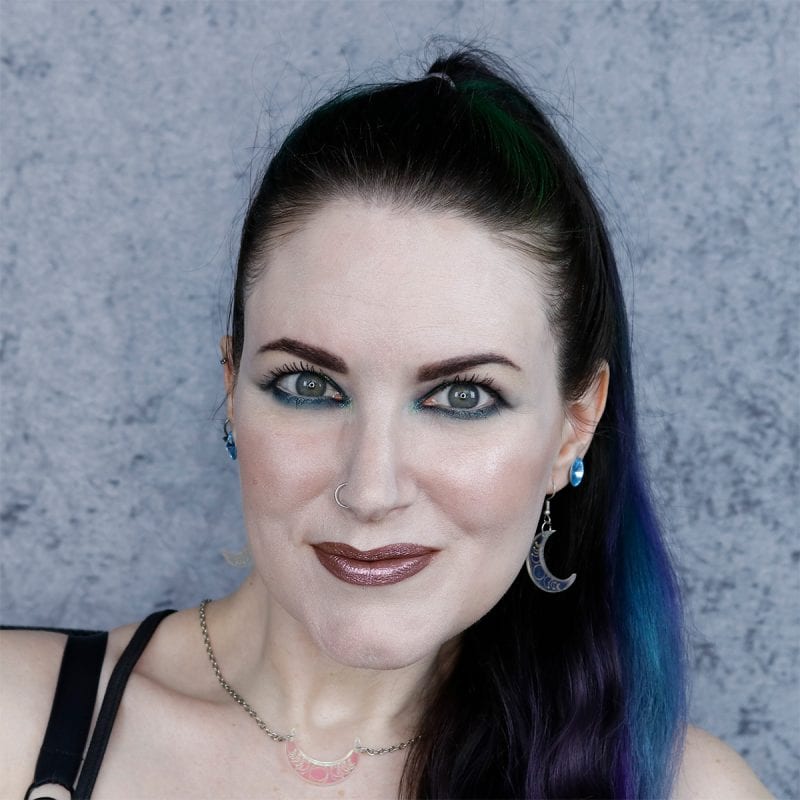 Cozzette Dioptase Look
I wanted to share this Cozzette Dioptase Look I ceated a while ago. I did two different lip looks with it. Fall always has me feelin' jewel tones. Dioptase is one of the most beautiful jewel toned teal blues I've ever seen, so I made it the star of this look.
Cozzette Dioptase Eyes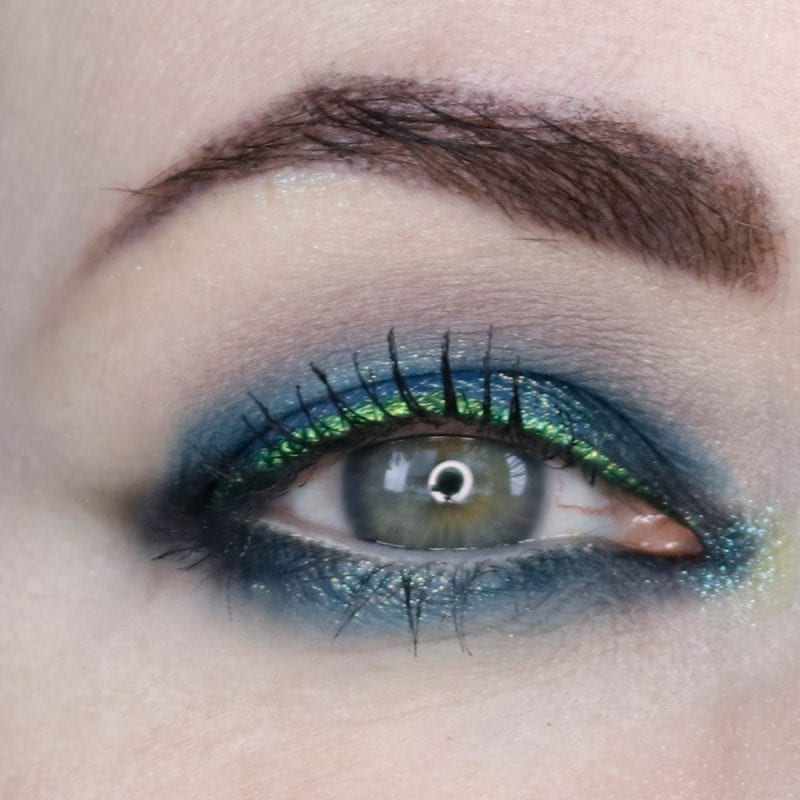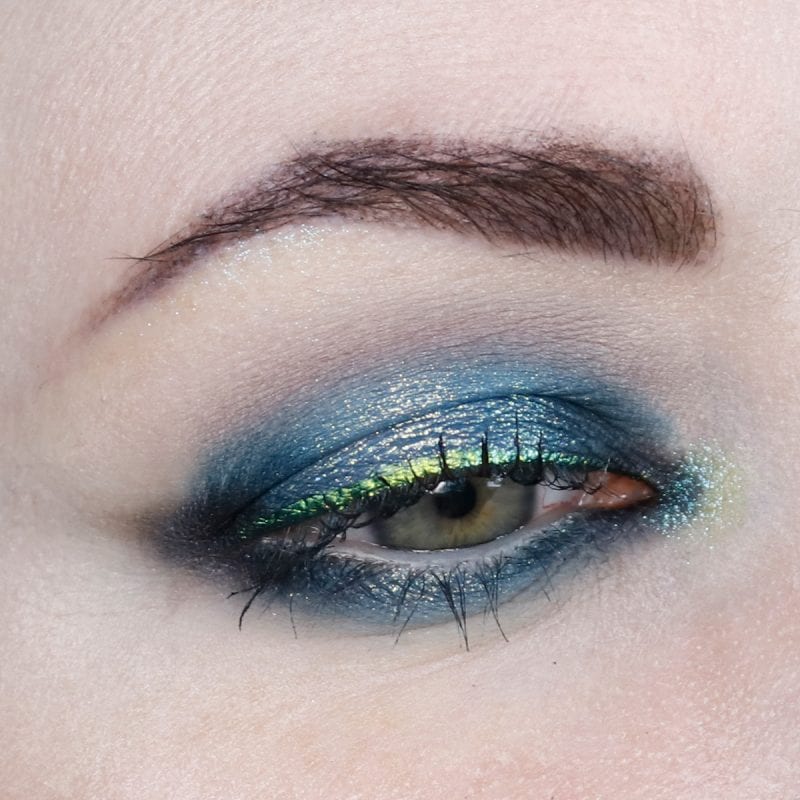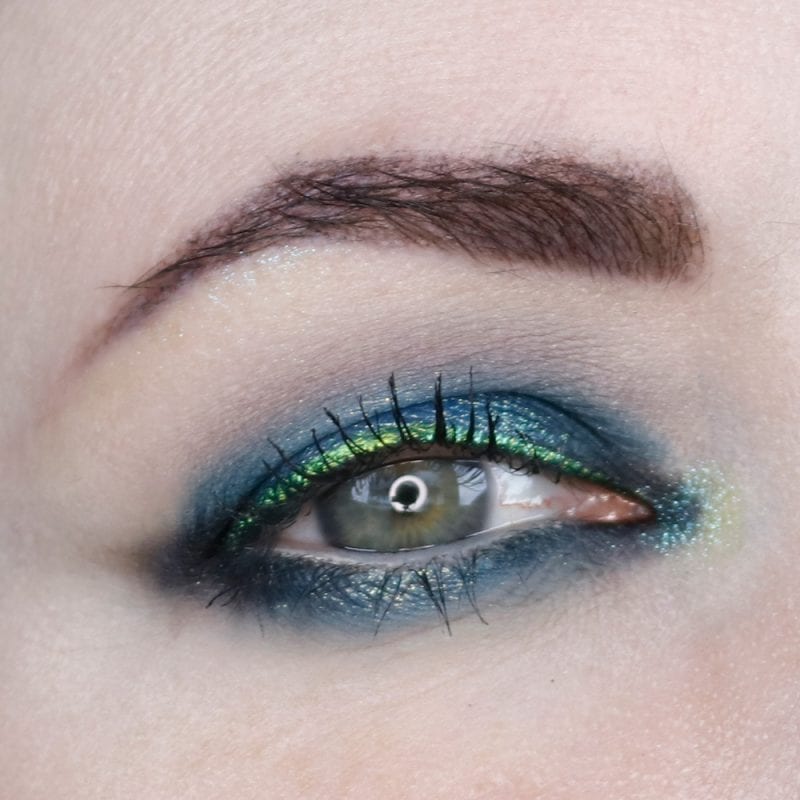 Black Moon Haunting and Moonrise Lips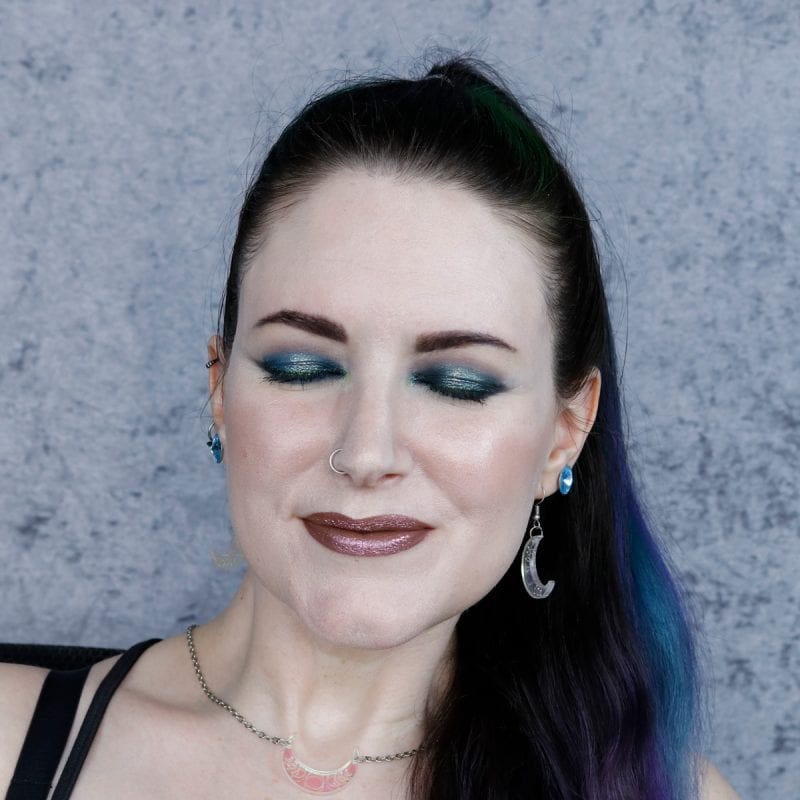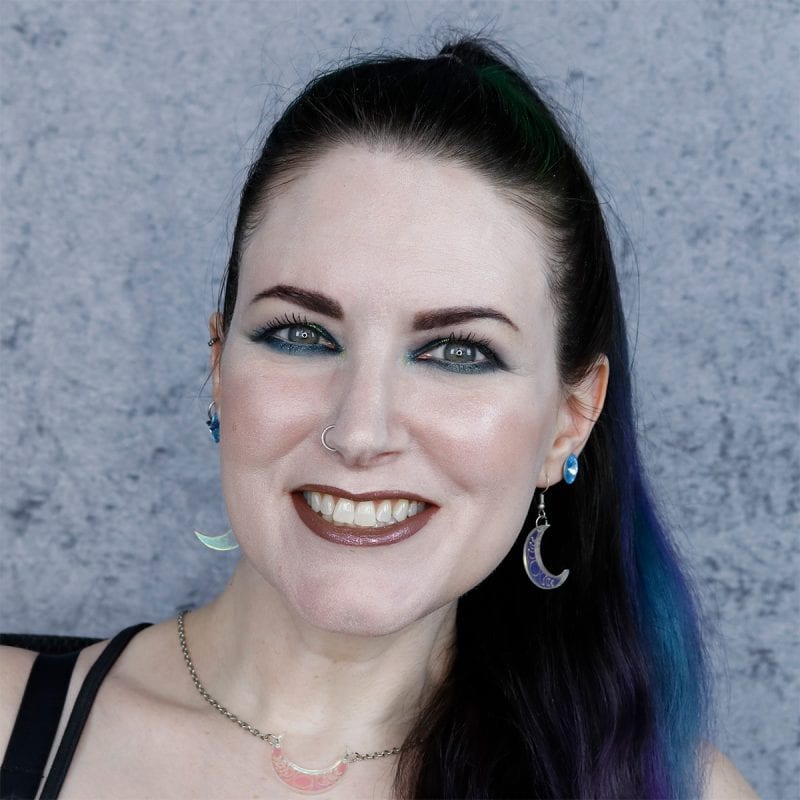 For the lips above I used
Black Moon Sorrow and Zenith Lips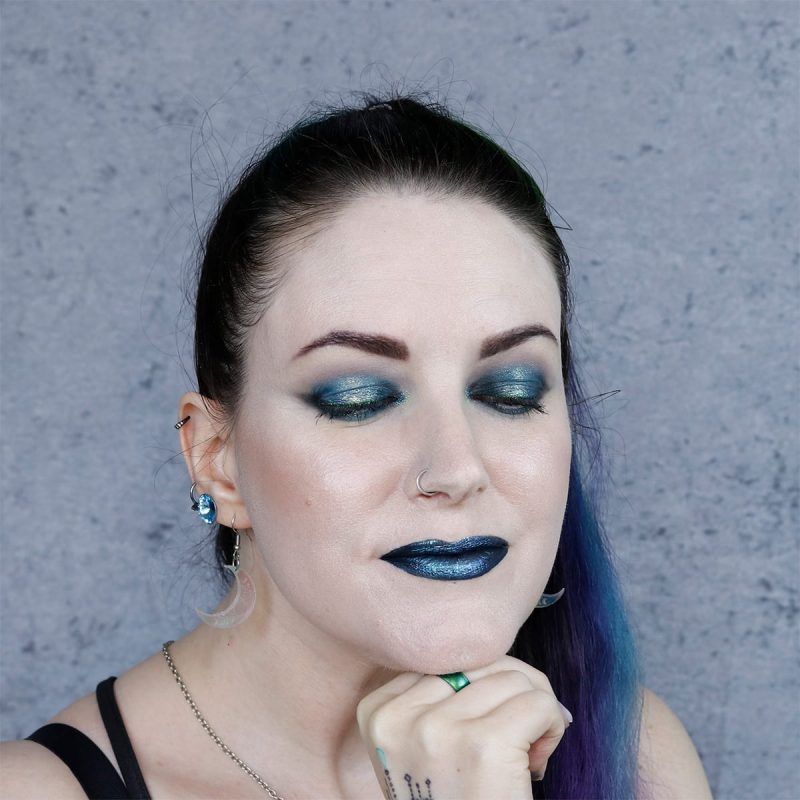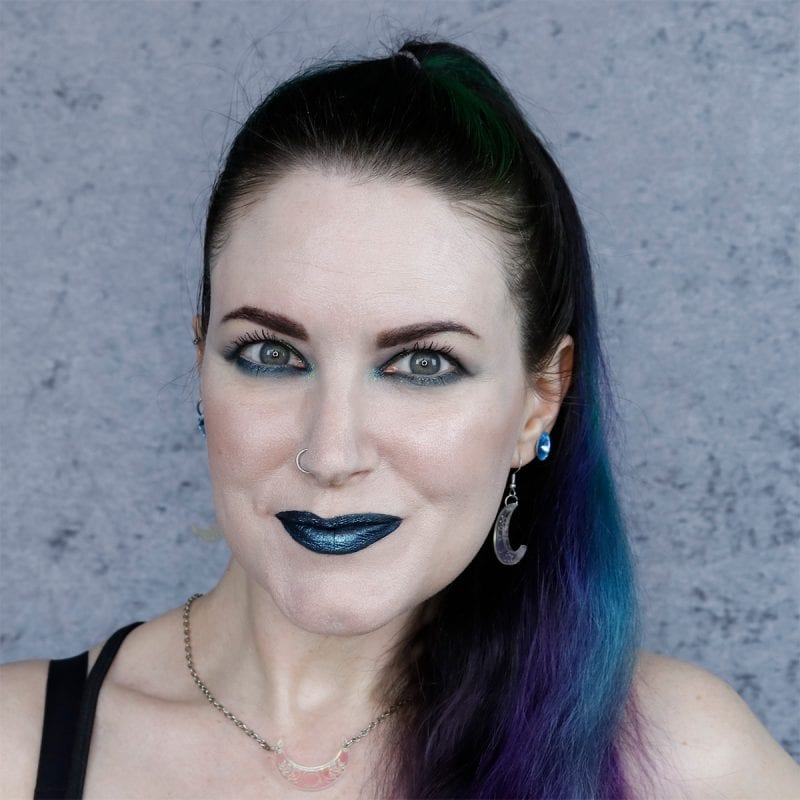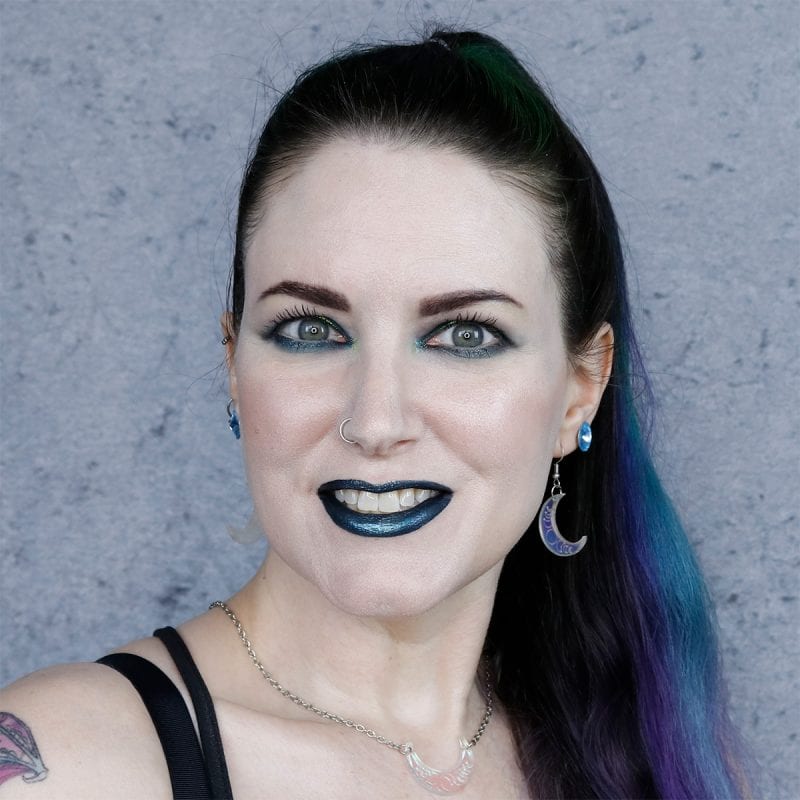 Eyes
Anastasia Beverly Hills Eyeshadow Primer
Cozzette Essential Powder in C1
Black Moon Cosmetics Black (Orb of Light Palette)
*Makeup Geek Time Travel
Cozzette Dioptase
Fyrinnae Northwest Night
Marc Jacobs Moment-O!
JD Glow Prismatic
JD Glow Spectra
Eyeko Lash Alert Mascara
Elizabeth Mott Black Queen of the Fill Brow Gel
*Urban Decay Blackout Brow Ink
Face
Milk Makeup Hydro Grip Primer
Kimchi Chic Beauty TMC Concealer in 01 Ivory
KVD Vegan Beauty True Portrait Shake Foundation in Light 002
Milani After Glow Strobe Light Liquid Highlighter
Melt Honey Blush
Lips 2
Black Moon Sorrow Liquid Lipstick
Black Moon Zenith Liquid Lipstick
* denotes PR sample
While I like both the lip looks I've created, I opted to wear the blue lips out because they make my teeth look whiter. I normally get my teeth whitened professionally once a year, but 2020 has made that something I opted to skip for now.
I've worn the KVD Vegan Beauty True Portrait Shake Foundation a few times so far. I just feel it looks so patchy on me. It seems to emphasize pores and fine lines. Maybe it's in my application. I need to try it with a beauty blender.
What do you think of jewel tones? Do you wear them?