Last Thursday I hosted an event for Cover FX in Orlando, FL. My friends Eugenia (you can see her recap here) and Amber came with me to Orlando. I have to admit, it was pretty cool to see myself listed as the featured blogger on the sign.
We had a lot of people show up to get color matched, which was exciting! Many of my friends and fellow Central Florida Beauty Bloggers came to the event.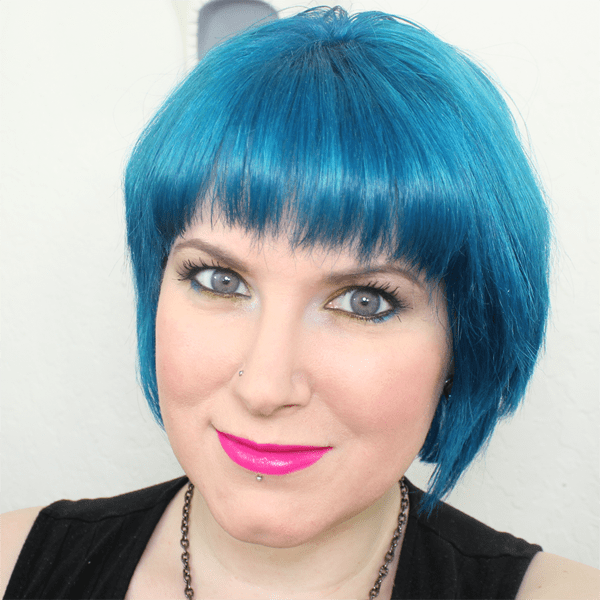 For the event, here are the Cover FX products that I wore:
I started with a base of Cover FX Anti-Aging Primer
I then applied the Matte Setting Powder in Light
Finally, I applied the CC Cream Time Release Tinted Treatment SPF 30 in N Light
I also wore my stunning Bunny Paige Volcano Heart necklace that I recently purchased. (on sale until May 5th! Get it for 30% off!)
One of the coolest things about the event was that I got to meet Vic Casale. Vic Casale is an incredibly talented chemist. He created the MAC foundations (and foundation color system). He is the Chief Innovation Officer for Cover FX and he creates their foundations as well.
I also got to meet the powerhouse behind Cover FX's social media, Britney. She coordinated everything and kept things running smoothly. I loved getting her insight into the brand. She also came to hang out with us later on!
Vic talked to me about the science behind my favorite Cover FX product – the CC Cream. It's a time release product that releases anti-aging ingredients over 8 hours. I asked him about that technology and he explained that he uses synthetic beeswax that melts at different temperatures so that it will release over 8 hours, which is really cool. This is why I've never experienced a burning sensation with his foundation when I'm having a rosacea flare up, but I have experienced that with other anti-aging foundations in the past.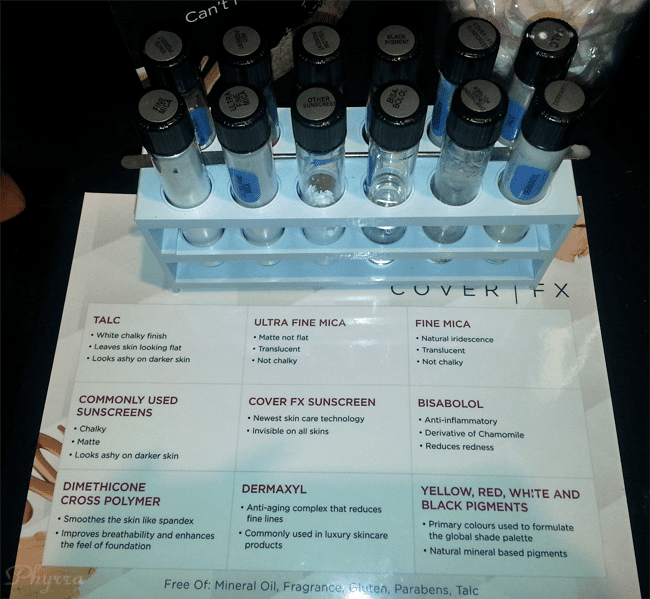 Vic also demonstrated with different base ingredients and how they look on the skin. This led into us discussing how Cover FX is cruelty free and all of their foundations are vegan. Over 20 years ago when Vic was with MAC he pushed for in vitro testing for cosmetics and he has continued to choose cruelty free testing methods for cosmetics for Cover FX. This really warms my heart!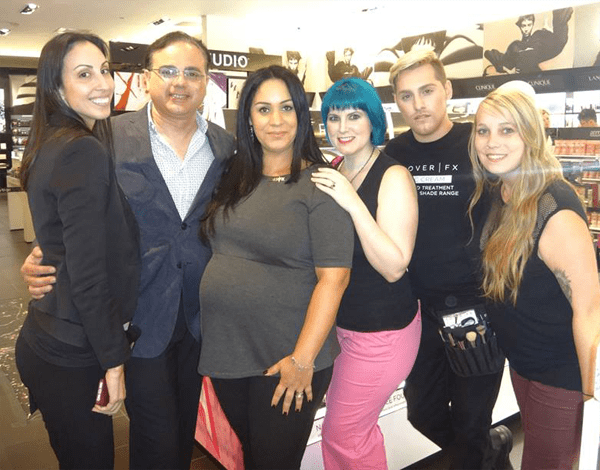 Both the local Sephora staff and the Cover FX staff from Miami were really friendly and helpful.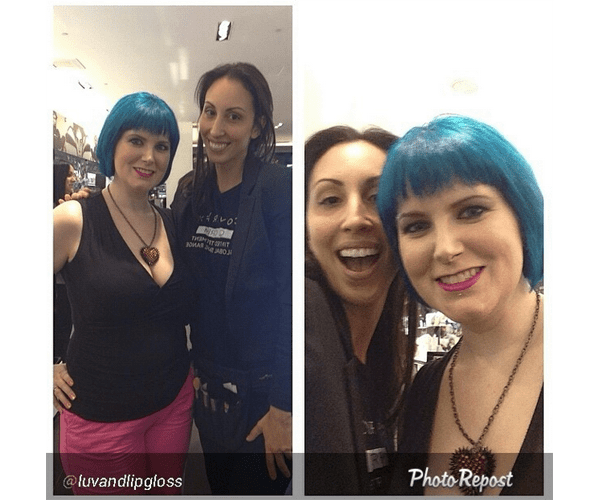 I had my makeup touched up from the event by the talented makeup artist Lauren Massaro. She was hilarious! She was one of two makeup artists doing color matching for the event.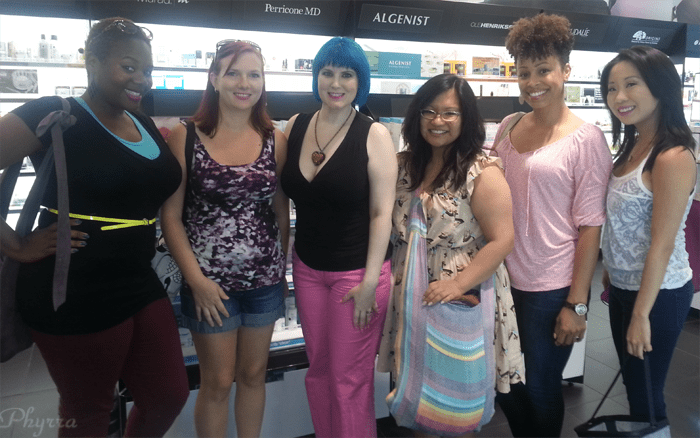 Some of my friends and Central Florida Beauty Bloggers who got color matched at the event! They were shade matching not only in the CC Cream, but in the Total Cover Cream and Liquid foundation, too.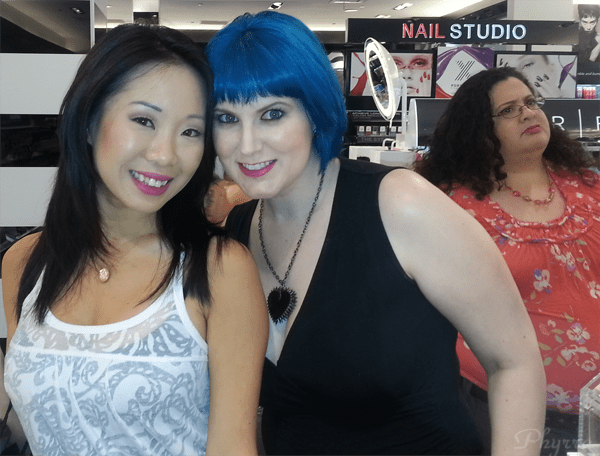 I'm not sure what someone was saying to Nidia to get her disapproval.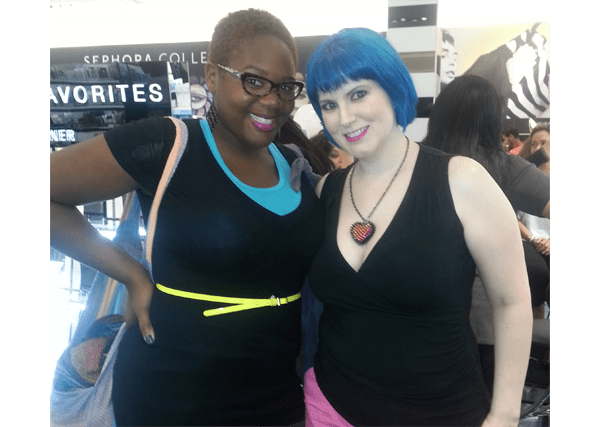 I love Brittany's pops of bright neon yellow and turquoise with black.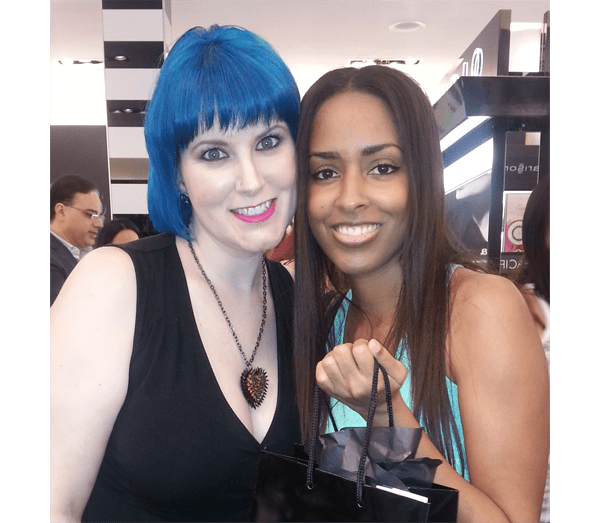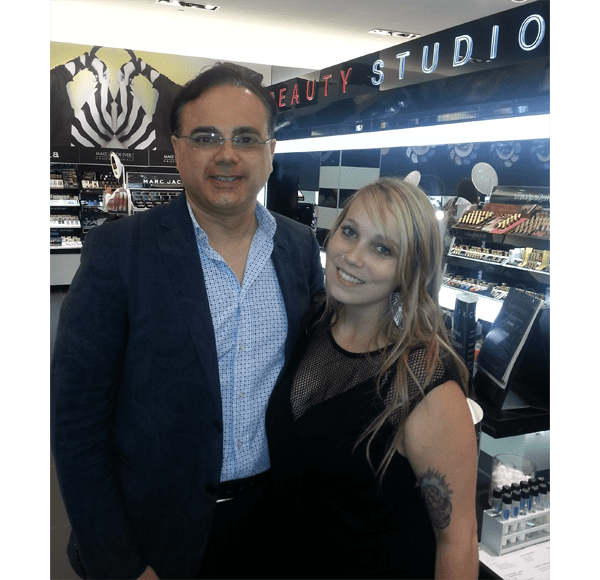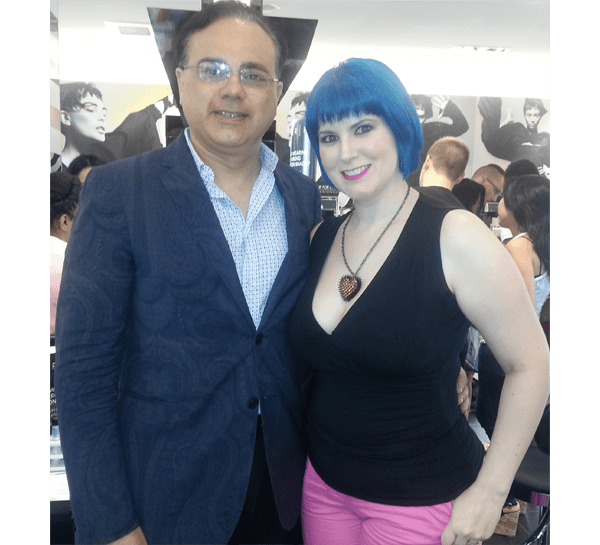 Vic also spoke about the brand's newest product, the BB Gel Mattifying Anti-Blemish Treatment. It's PERFECT for oily skin! It's available in 10 shades, just like the CC Cream. This is a product that I predict Eugenia and Jen (from My Beauty Bunny) will love!
Thanks again to everyone who could make it to the Cover FX Event in Orlando! We had a great time!