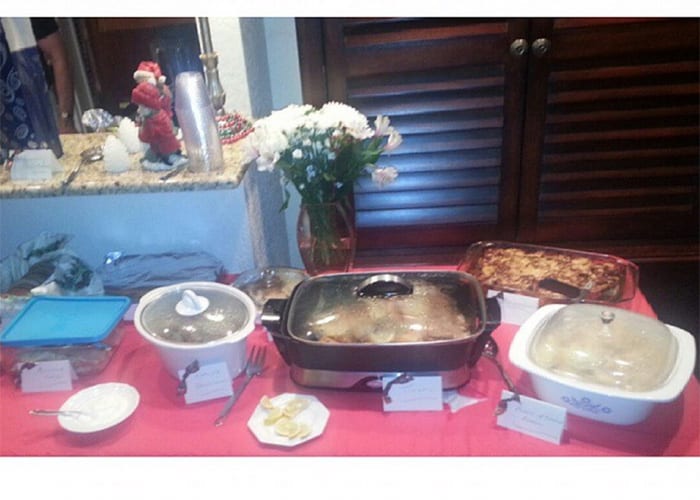 Christmas Eve Night
Ray's family is all Polish, so for Christmas Eve Night we went to his aunt's house. We celebrated Wigilia (the W is a V sound) and had blessed oplatki flown in from Poland for the Christmas wishes. On Christmas Eve you have fish and pierogies. We had 4 different types of pierogies – buckwheat, cheese, mushroom, and cheese & potato. There was also a special Polish mushroom soup. There was a potato and leeks casserole type dish too. We celebrated with his family and his family's friends and made some new friends. It was a great evening.
Another Polish tradition for children is that you can open your gifts when you see the first star in the night sky on Christmas Eve.
I also wanted to share a few pictures of Phaedra. Too Faced sent her a cute girly bowl for Christmas, so she laid down by it by the Christmas tree. In the other picture, she's saying Merry Christmas! Yes, I love my standard poodle.
Do you have any Christmas Eve traditions? In my family we would open a single gift on Christmas Eve, but we never had a big dinner celebration.
Last Updated on