Ray needed to bring some food to work today for a potluck. Rather than make my typical favorite fall dish, I looked up a new recipe to use as a basis for my recipe. This is heavily modified.
Ingredients:
1 can organic pumpkin pie mix
1 cup cold vanilla almond milk
1 Honey Maid Graham Cracker Pie Crust
1 8 oz tub of Cool Whip Lite Topping
1 jar of Hersheys Caramel ice cream topping
2 packages (3.4 oz) of Jell-O Chocolate Flavor Instant Pudding
1/2 cup chopped pecans
Directions:
1. Pour a light coating of caramel into the pie crust (basically enough to cover the bottom).
2. Sprinkle the 1/2 cup of nuts on top of the caramel.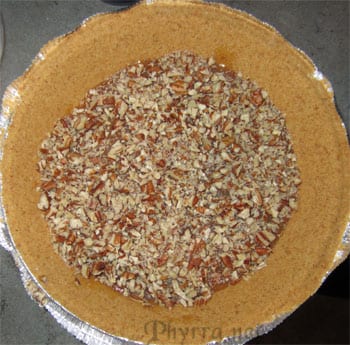 3. In a bowl, mix the vanilla flavored almond milk, the can of pumpkin pie and 1.5 cups of Cool whip together. Whisk them until well blended.
4. Pour in the 2 boxes of instant pudding mix. Whisk them until well blended.
5. Spoon the mixture into the pie crust.
6. Cover and let it refrigerate for 1 hour.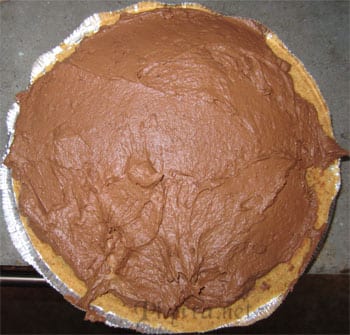 7. When you go to serve the pie, put a spoonful of Cool Whip on top of each piece and drizzle with a bit of caramel topping.
It tastes DIVINE! We made 2 chocolate and 1 vanilla pies. Anyway, I liked my recipe enough that I thought I'd share it with you.
Have you ever made anything like this? What do you think of it?