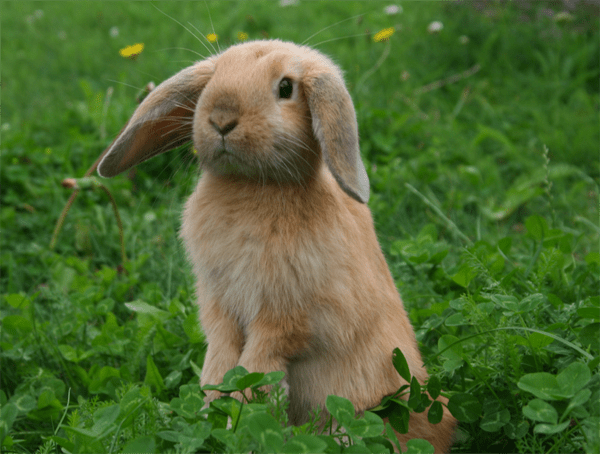 Being a Cruelty Free Blogger & Brands Selling in China
I have been cruelty-free on my blog for over a year now. I was compelled to go cruelty-free after MAC broke my heart by testing and selling in China. I find being a cruelty-free blogger challenging in that many brand representatives are well-meaning but misinformed because they will tell me their brand is cruelty-free and not selling in China, but I will find out later that they are selling in China. I put time and effort in to email brands, and in some cases I call (I called Sephora to find out that the Sephora brand itself is no longer cruelty free, but some of the lines like Kat Von D, Tarina Tarantino, and Disney Sephora lines are cruelty-free), to verify that they are cruelty-free. I try my best to only cover cruelty-free brands, but like what happened with me recently with Laura Mercier, brand representatives tell me they're cruelty-free, and then I later find out that they're not. It upsets me when this happens.
My definition of cruelty-free is if a company is not selling in China and not testing on animals. I choose to support brands such as NARS, Urban Decay, and the Body Shop, who are cruelty-free and not selling in China, though their parent companies (Shiseido and L'Oreal respectively), are not cruelty-free. I regularly refer to Leaping Bunny, Paula's Choice, PETA, NAVS, My Beauty Bunny and Logical Harmony to research brands to find out if they are cruelty-free. For many indie companies, who are often small teams of men and women, if they say they are cruelty-free and/or vegan, such as BFTE, Sugarpill, Fyrinnae, Silk Naturals and Darling Girl, I take them at their word. If you are looking for new brands, you can see my list of the Best Cruelty-Free Beauty Brands that Ship Internationally, though this is not a comprehensive list.
Be aware, that sometimes PETA will list a brand as cruelty-free when they're  not. I still have no idea why they're listing Smashbox as cruelty-free when ALL Estee Lauder brands (which include MAC, Smashbox, Bobbi Brown, Prescriptives, La Mer, Jo Malone, Tom Ford, Clinique, Origins, Ojon, Flirt!, Aveda, Bumble & Bumble, etc) are testing on animals and selling in China.
There are more brands that appear to be selling in China, through places like the SkinStore China and Sephora China. If the company's site claims they do not test on animals but the brand has a website in China or is sold by a cosmetics site selling to citizens of mainland China, they may be testing on animals. The brand may not be aware of it though, and it's a lot more complicated than it sounds.
The Chinese government requires animal testing on all imported cosmetics, but sometimes a brand can get around this (more on this below). So, a brand that retails in China (whether online or in an actual store) must agree to this testing even though the brand may not test on animals themselves or endorse this practice in any other country. The only exception to this is if a brand is exclusively selling in Hong Kong. Hong Kong is completely exempt from animal testing so if a brand is located in Hong Kong they may not be selling in China or conducting animal testing. As an example, when the law changed in China, Paula's Choice moved their offices from mainland China to Hong Kong.
Tashina, Jen and I did some digging. Tashina and Humane Society International found out this information for you:
"Generally speaking if a cruelty-free company sells its cosmetics via an online retailer and that retailer ships the products to China, there would be no testing as officially the products would not be registered in China. However, if the online retailer's website is registered in China – such as Tmall – that might be different because that requires the company to be registered in China and could then mean that animal testing will be involved. It all depends on how the online company goes about getting the products in to China. If they come in via road, I am told that most products now come in under distributors import licenses so a separate company license is not required – they tend to ship in everything under this one license. If air freight then it's more likely to require being registered and therefore tested.
If a company doesn't want its products to be sent to China, it can request that when it signs up with the online retailer. If the company isn't aware of the animal test regs and therefore doesn't ask for its products not to be sold in China, it wouldn't necessarily be told if animal testing was requested because it would depend on how the request was made. Sometimes, all that is requested is that samples of products are made available for the relevant government agency to conduct the animal testing so that request may be made of the online retailer without the company's knowledge, or that request could be made of the company but no mention of animal testing."
You can visit the Skin Store China directly to see brands that are being sold in China via this link. You can visit Sephora China directly to see brands that are being sold in China via this link. You'll note if you visit either link that Urban Decay, Too Faced, TheBalm and Stila are NOT on the list. You will also see that Amazing Cosmetics, Benefit, Make Up For Ever, and Sephora are on the list. Some brands recently became aware that they were being sold at the Skin Store without their permission and have since had their products pulled.
At the end of the day what I want from brands is transparency. It seems hard to get that transparency, whether you're a brand or a consumer. If brands unwittingly have their products sold in China, it's a problem. If consumers are misinformed by brand representatives that the items they're purchasing are cruelty-free when they're not, it's a problem.
Sell in China or not, but please be honest about it. Of course I would prefer if no one sold in China until the law changed and animal testing was not required, but I realize that many companies won't stop selling in China. I'd really be happy if animal testing was outlawed for cosmetics. After the EU Ban on Animal Testing, and India's Ban on Animal Testing, and new testing methods such as the skin sensitization test being developed, I keep hoping more countries, including the USA, will follow suit and ban animal testing.
More Cruelty Free Posts
What are your thoughts on brands being sold at Sephora China and the Skin Store China? How do you feel when you ask a brand rep if a brand is cruelty-free and later find out that they're not?
Last Updated on