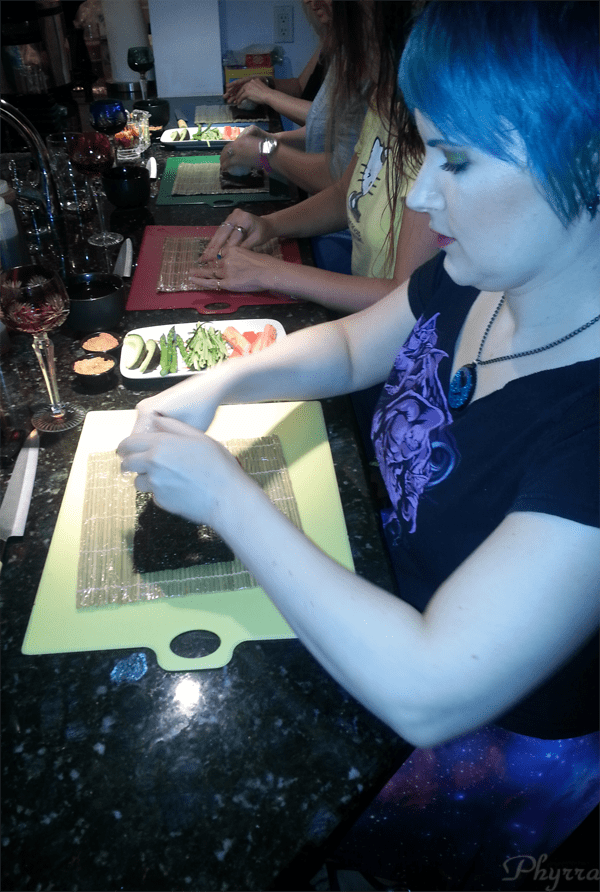 ]
This is the outfit I wore out Saturday Night for my Sushi Class. I swear it's a challenge to get someone in my household to take a full body shot picture of me that doesn't involve cutting off the top of my head or my feet.

This is such a cute skirt!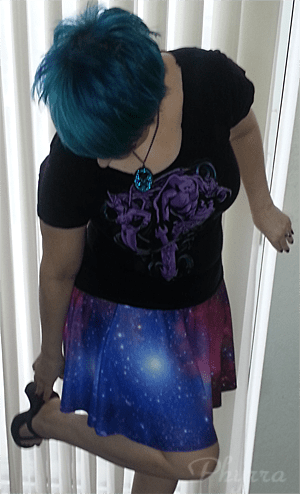 Outfit
World of Warcraft Warlock t-shirt
Black Milk Purple Galaxy Skater Skirt
Crocs Cyprus II Sandal (unavailable, here's a similar style here)
emiko tokidoki necklace
Black Epiphanie Lola handbag
I love skirts like this because they make me want to twirl around in them. The galaxy pattern is a lot of fun and very unique. Also,  I gotta rave about how much I love my crocs again. No one ever thinks they're crocs. They're very comfortable to wear and they give me an extra 3.5 inches of height. I may not play World of Warcraft anymore, but I still love my Warlock shirts.
What did you wear out this weekend? Do you like skater skirts?
Last Updated on