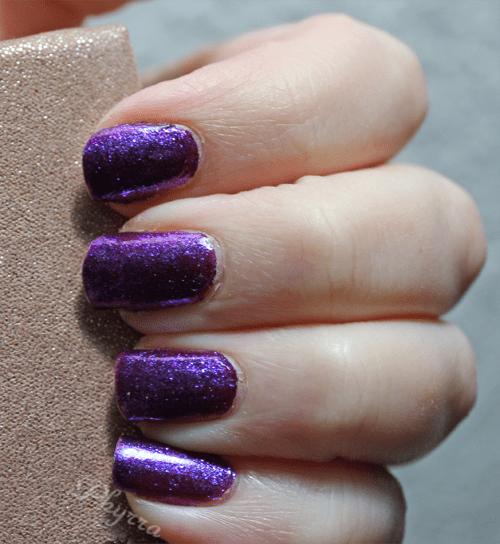 Recently I had the opportunity to try out the gorgeous Femme Fatale Cosmetics Twilight Meteorite. This is a gorgeous color! Twilight Meteorite is a rich plum pink base with bold blue and pink duochrome flecks. You can layer it over black for a galaxy effect or wear it on its own.
Femme Fatale Cosmetics is an indie makeup company based in Australia. I know them best for their gorgeous eyeshadows but they've also been making nail polish for a while now. This is the first time that I've had the opportunity to try out their nail polish.
Pr sample.
Here's my little video from Instagram. I had the worst time trying to show off all the different flashes.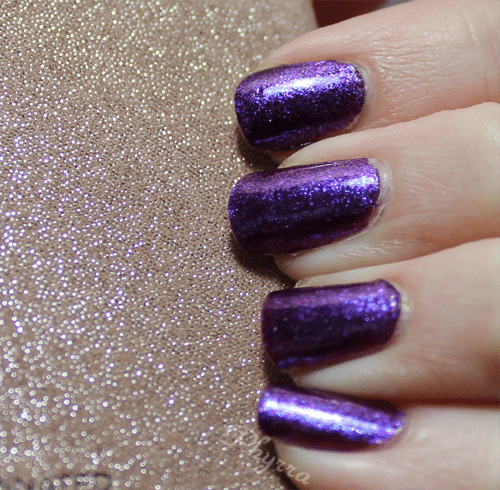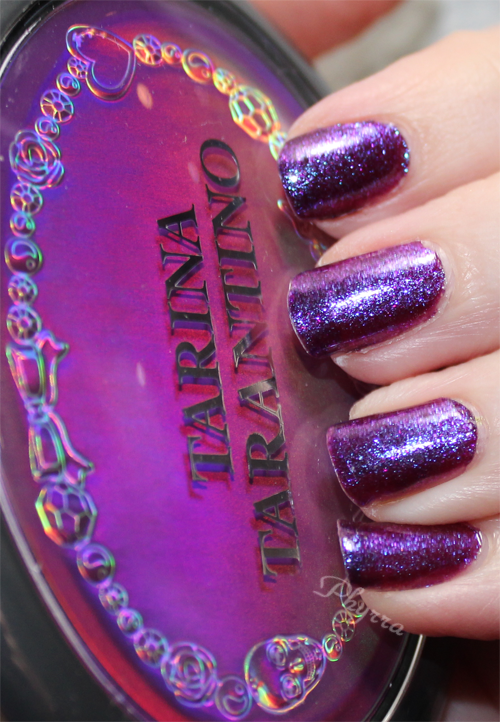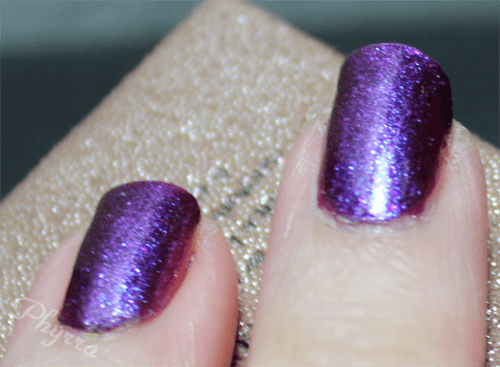 In the pictures here, I've got 2 coats on. I unfortunately grabbed the wrong top coat – one meant for glitter – and got a ton of shrinkage at my tips. This color vacillates between a red plum and a royal purple to my eyes. The blue and pink flecks in it are intense. It's a really stunning shade.
I'll be reswatching this when I do my review of the Femme Fatale Nail Polish, but I wanted to share my video and the few crappy photos I ended up with.
Have you tried Femme Fatale Cosmetics nail polish? Do you love it as much as the eyeshadows?