Today I'm sharing my BH Cosmetics Carli Bybel Deluxe Tutorial for Hooded Eyes. I recently bought the Carli Bybel Deluxe Palette from Carli Bybel's website. BH Cosmetics' website kept failing when I tried to purchase the palette. I guess they had server problems. Thankfully, Carli's site was able to handle the traffic. This is my first time using the palette and it's the first time in a long time that I've used BH Cosmetics eyeshadows. The mattes had to be built up, so more on the sheer side than ultra pigmented, but this allows for them to blend easily.
The Carli Bybel Deluxe Palette is a vegan palette. BH Cosmetics is Leaping Bunny certified.
Price
$19.50
Products used in the tutorial are a mix of PR + purchased by me.
BH Cosmetics Carli Bybel Deluxe Look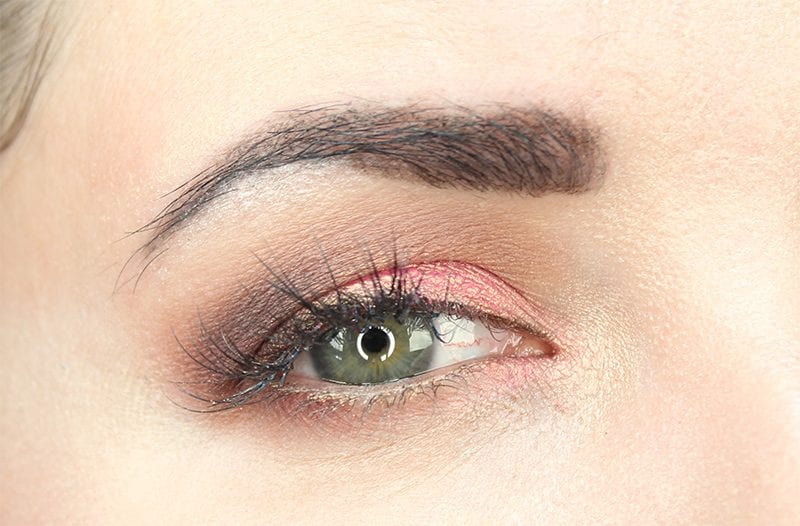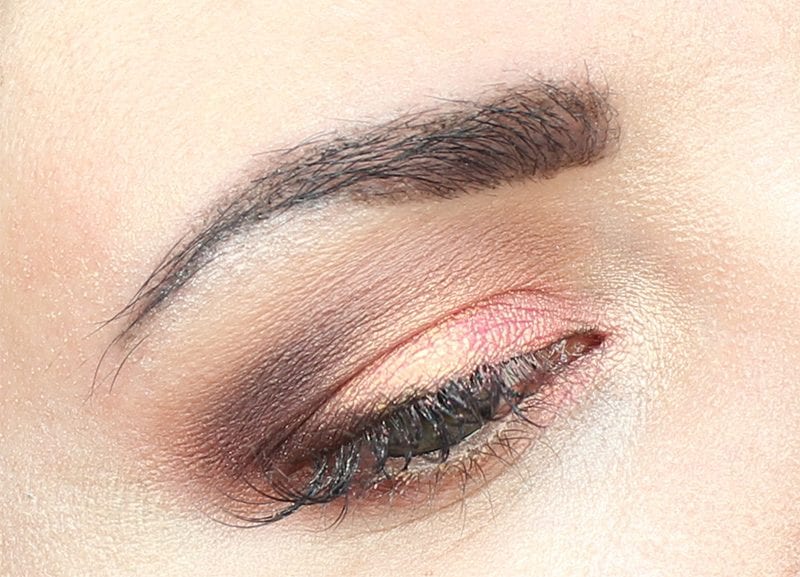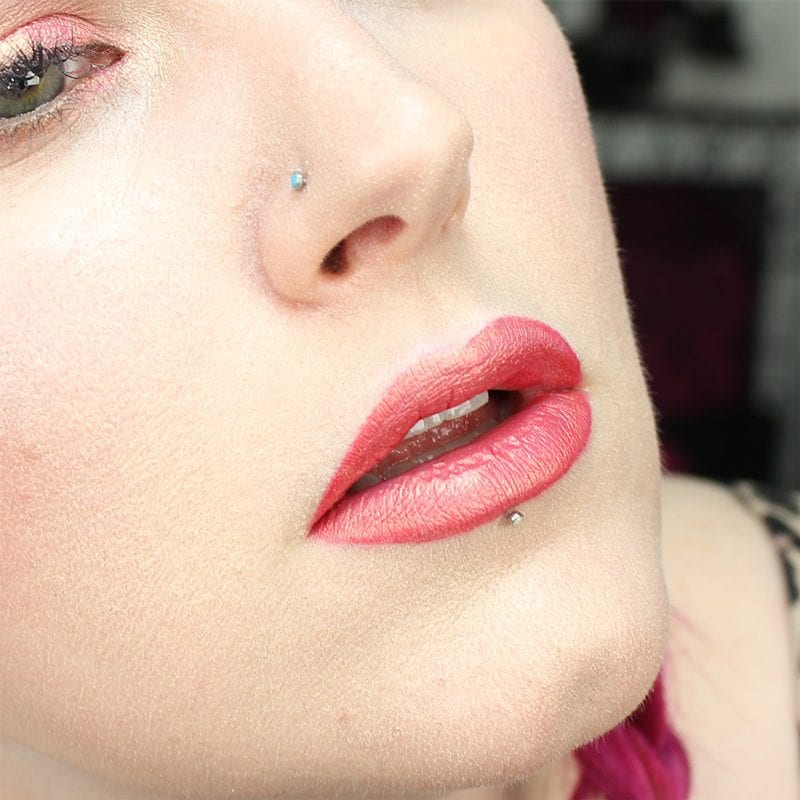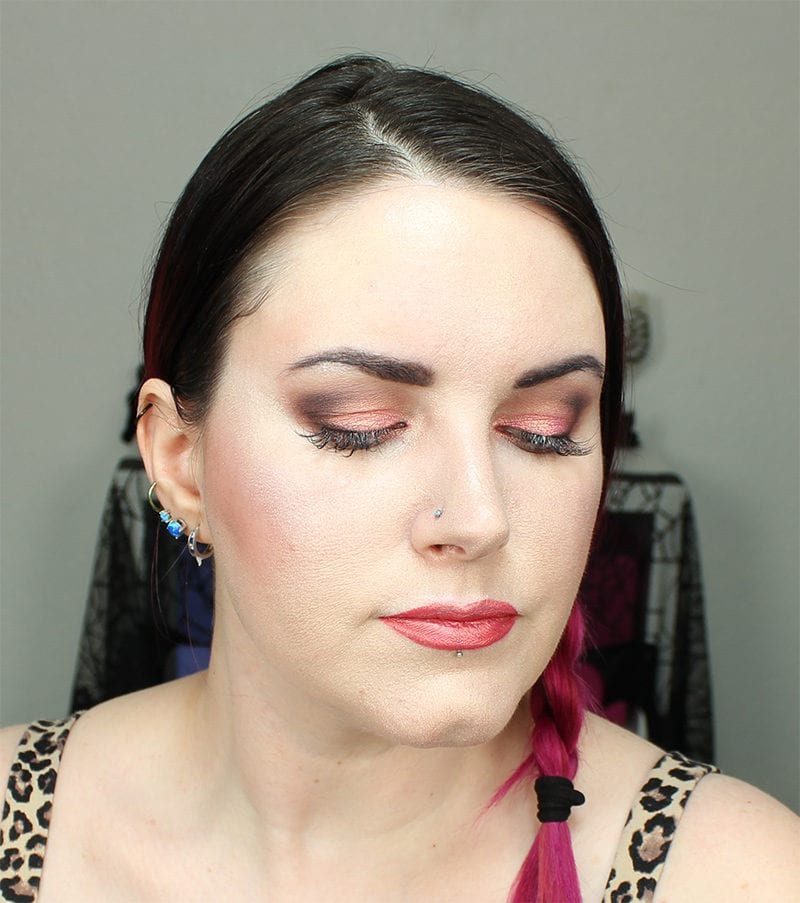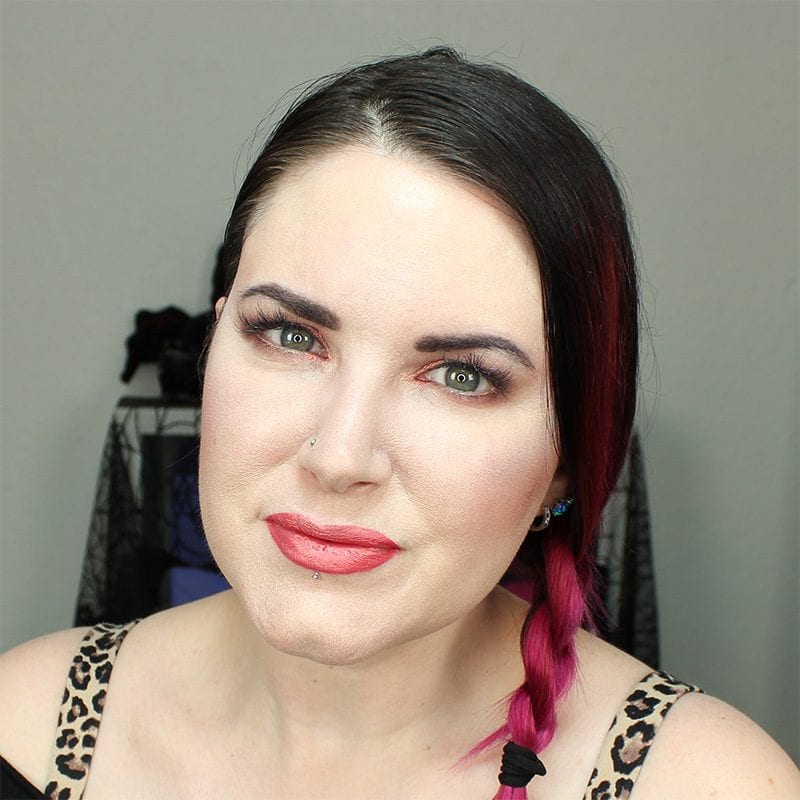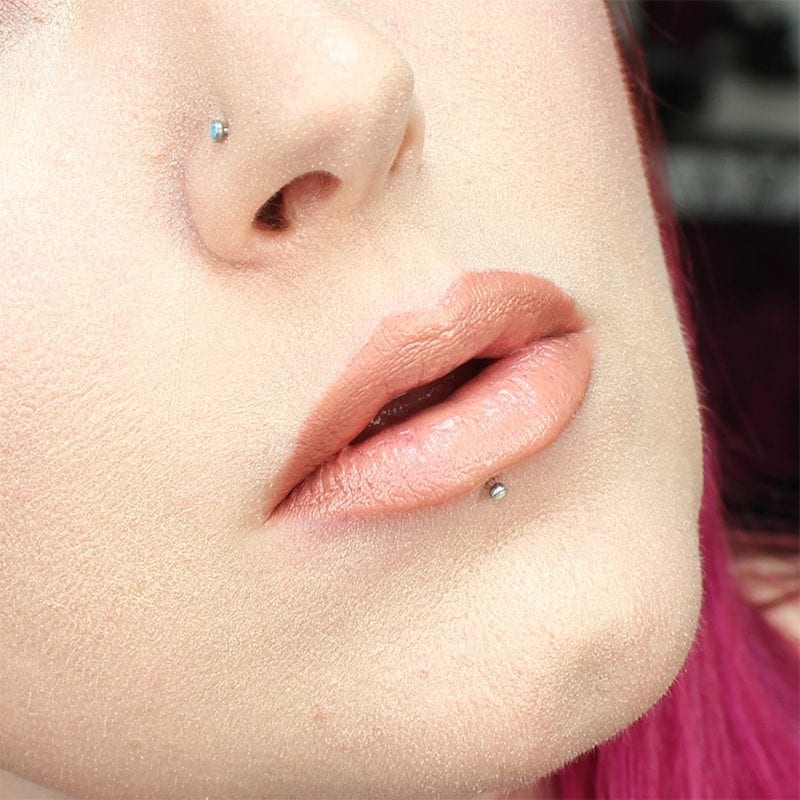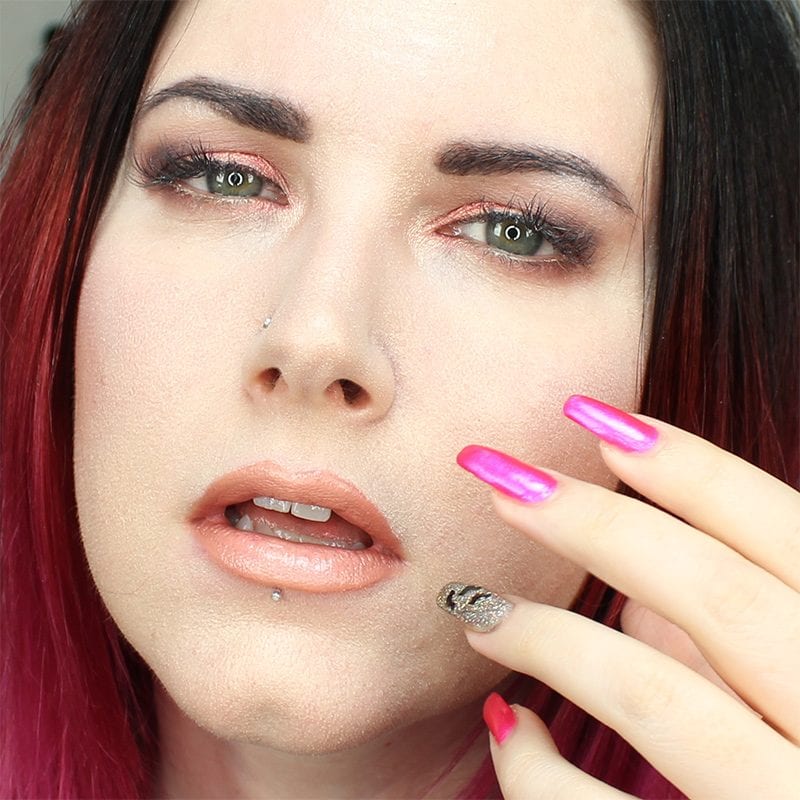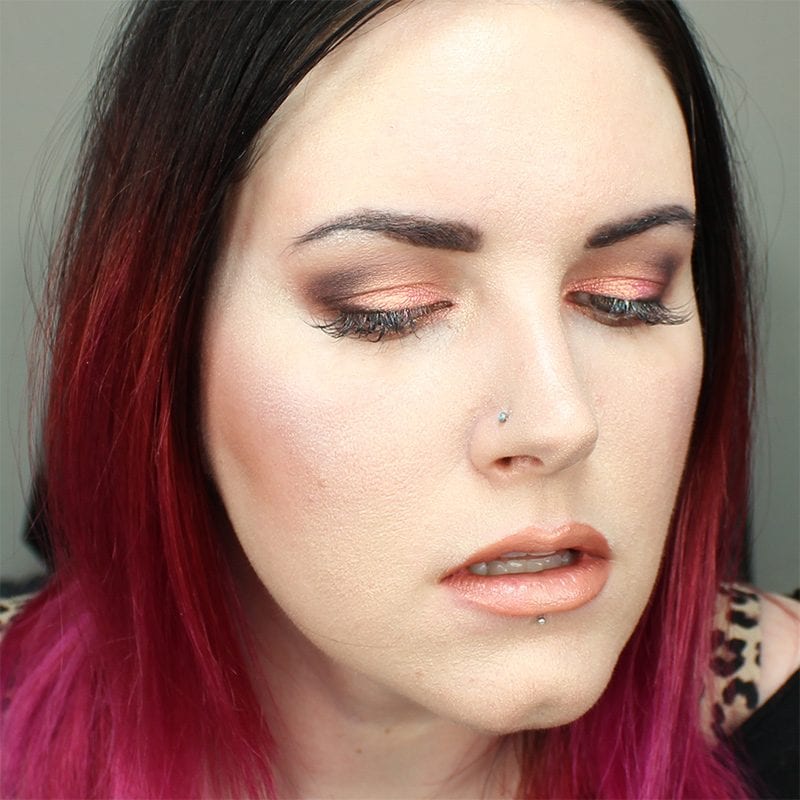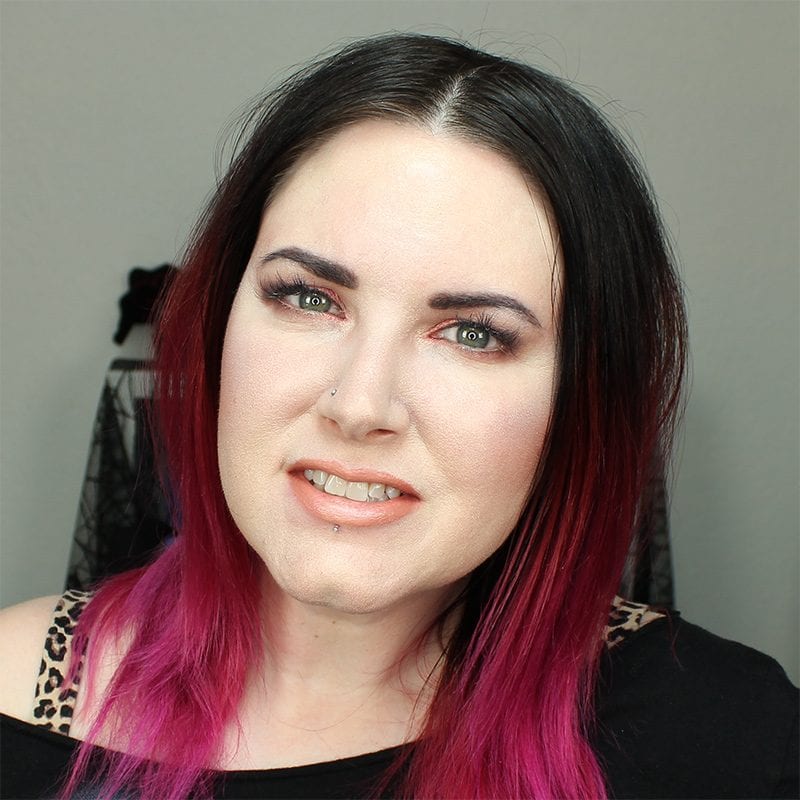 Eyes
Too Faced Shadow Insurance
Bh Cosmetics Carli Bybel Deluxe Palette
Urban Decay Basquiat Tenant Palette
Marc Jacobs Blacquer Pencil
Urban Decay Midnight Cowboy Pencil (discontinued, try Smashbox Bare
Colour Pop Jet Set Black Brow Pencil
Face
Urban Decay Quick Fix Spray
Winky Lux Diamond Powder
Pur No Filter Primer
Kat Von D L1 Concealer
Anastasia Beverly Hills Foundation Stick in Warm Alabaster mixed with Wander Beauty Foundation Stick in Fair mixed with Kat Von D White Out
Urban Decay Video blush
BH Cosmetics Carli Bybel Deluxe Palette #18 highlighter
Urban Decay Chill Spray
Silk Naturals Close Up powder
Lips 1
Kat Von D X Pencil
Saucebox Festival Love
Lips 2
Kat Von D Swanly and D-Minor Pencils
Urban Decay Alice lipstick (LE, discontinued, try UD Fever
BH Cosmetics Carli Bybel Deluxe Tutorial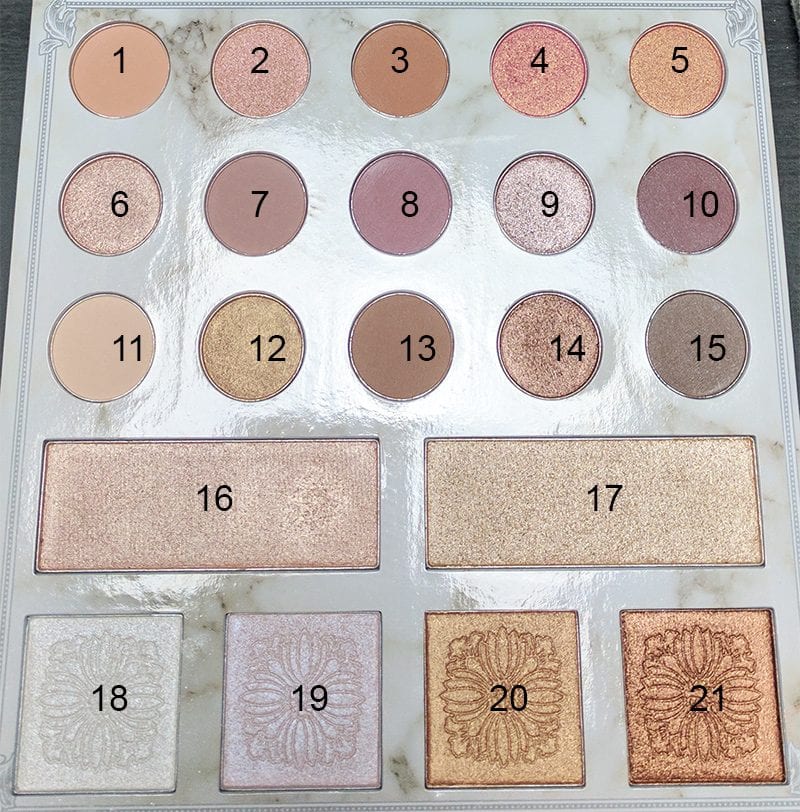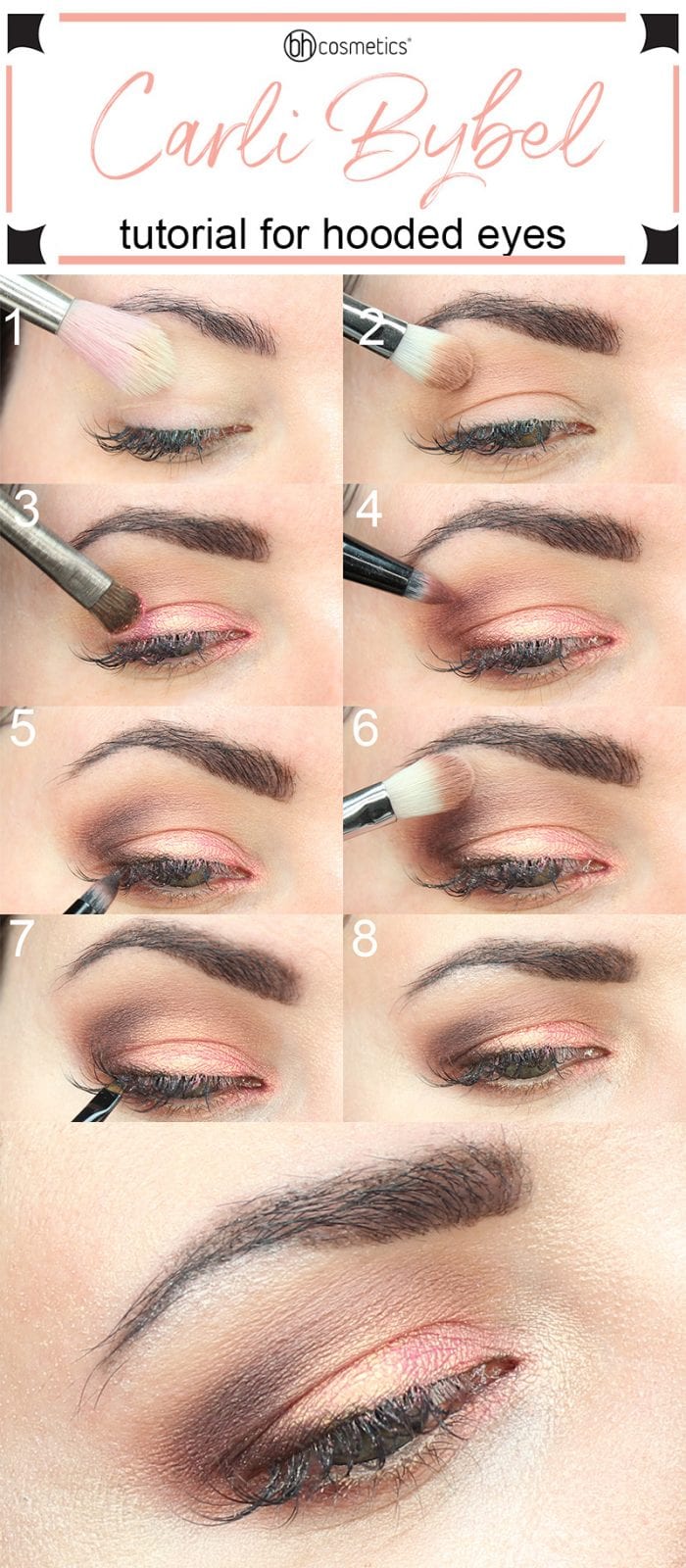 Carli Bybel Deluxe Palette Step-by-Step
After you apply your eyeshadow primer, apply #11 as the base shade with a big fluffy brush.
With the Sigma E25, work #7 into the crease of your eye, working upwards until you feel your orbital bone. Bring it down to the outer corner of the lid and the lower lid.
Use the UD Moondust brush to pick up #4, spritz your brush with UD All Nighter, then brush onto the lid and the inner v.
Take a pencil brush and apply #10 to the outer lower & outer upper lash line, then the outer v. Blend it out with the Sigma E25.
Deepen the outer upper lash line with UD Les and outer v with the same pencil brush. Blend it out with the Sigma E25.
Add a little more of #7 into the crease, making sure it fades away as it gets close to your eyebrow.
Line your upper waterline with Marc Jacobs Blacquer on a small push brush. Optional: line your lower waterline with a light champagne pencil (I used UD Midnight Cowboy, discontinued). Skip if your eyes are sensitive.
Highlight under the eyebrow with #18 & at the inner corner with #16.
Shop Your Stash for Similar Shades
#11 – creamy vanilla matte
#7 – light brown matte
#4 – red with golden duochrome shift
#10 – plum brown satin-matte
#16 – champagne shimmer
#18 – white shimmer
Les – charcoal black matte-satin
Blacquer – matte black
Midnight Cowboy – light champagne
My skin has been having issues so I tried something new today. After moisturizing my skin thoroughly, I applied UD Quick Fix. Then I took a big powder brush and buffed Winky Luxe Diamond powder all over my face. I dabbed Pur No Filter Primer onto my cheekbones. I concealed under the eyes with Kat Von D L1 concealer. I used Anastasia Beverly Hills Warm Alabaster Foundation Stick on my t-zone mixed with KVD White Out and then I used Wander Beauty Fair Foundation Stick on the rest of my face. Since ABH is meant for oily skin and Wander Beauty is meant for dry skin, I thought I'd see how well it worked when I used them in targeted ways. I sprayed my beauty blender (damp with water) with UD Chill after I'd blended things out, to help set my face. Then I applied UD Video blush to my cheeks. I highlighted with the White highlighter from the Carli Bybel Deluxe Palette. I then used a bit of Silk Naturals Close up down my t-zone and forehead.
I absolutely love UD Video blush with this look. I tried a new technique for application. I used my Saucebox Mermaid brush to draw a line from my ear slightly above the hollow of my cheek. Then I turned the brush sideways and started blending towards about the middle of my eye if I'm looking straight forward, softening the color on the top near the cheekbones. Then I popped #18 on my cheekbones to highlight.
While I love both of the lip looks, I think I prefer the softer lip over the red today. I do love how Saucebox Festival Love adds dimension to that red. For the lighter lips, I used the light pencil Swanly at the center, then applied D-Minor to the outer part of the lips. I put Alice on top to merge the shades.
So far I'm liking the eyeshadow formula. #11 was more yellow-toned than I expected on my eyes. I thought #7 was a cool-toned brown in the pan but I felt like it looks more warm-toned on me. It could be because of the base shade #11. #4 is awesome! It reminds me a bit of Makeup Geek Wild Fire. It's a great shade. I think this look turned out to be very pretty together. I'm loving the 3 lighter highlight colors in the palette.
Also, I just realized that this look is similar (not an exact match) to a look I created with the $239 Natasha Denona Purple Blue palette. Yes, recreate an expensive look from a $239 palette with a $19.50 palette.
What do you think of the Carli Bybel Deluxe Palette?