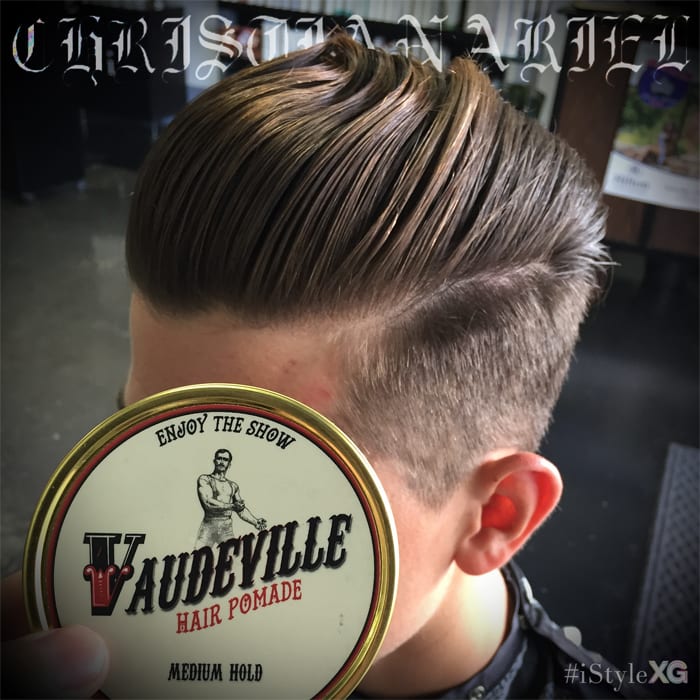 I'm back with the best hair for July by Christian. He did a lot of fantastic cuts and colors for July but these are his favorites.
Classic Pompadour
I'm a hair cutter first at heart, so I was really excited to create this classic look and sculpt it with a local brand of pomade made proudly in Brandon, Fl called Vaudeville. We used the medium hold on damp hair then blow dried it in to sculpt the shape.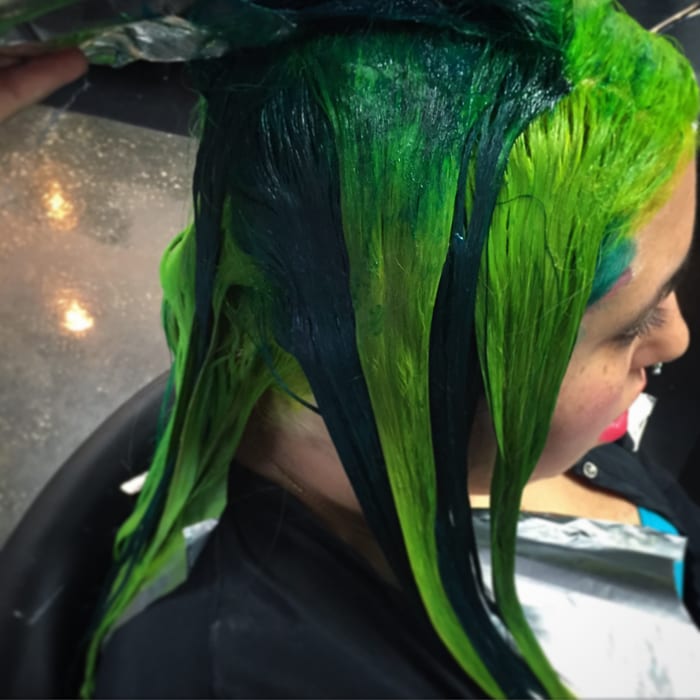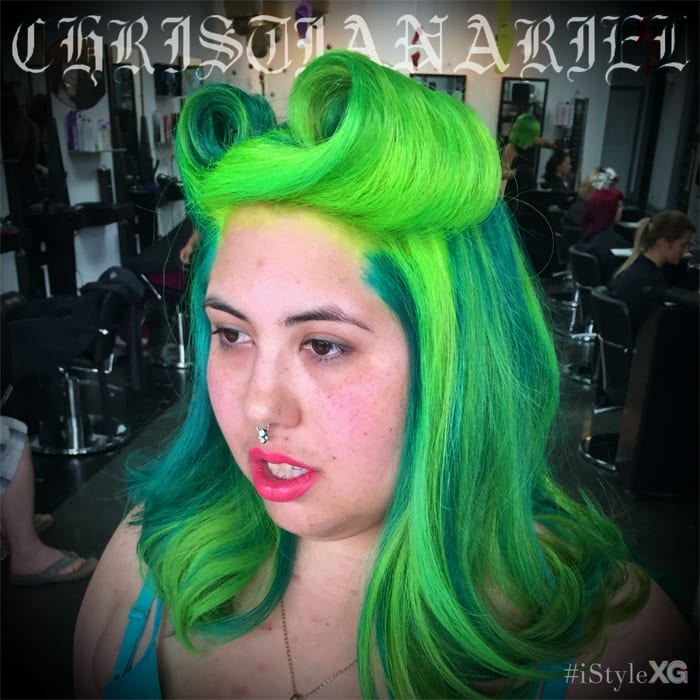 Green Victory Roll
I had a lot of fun with this look because neon greens aren't a color I get to use too often but on this day I was able to have creative freedom so we used Pravana Neon green and yellow and Pravana Vivids green and yellow. I was really impressed with how bright the neon colors glow even after doing a lot of the other shades before, they always make me smile.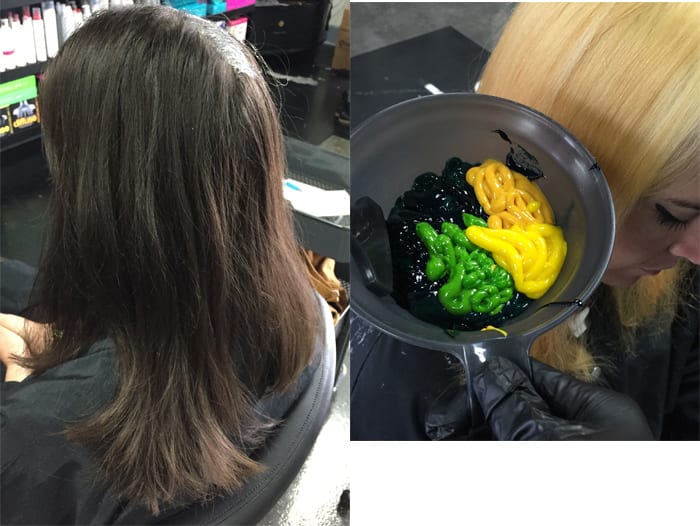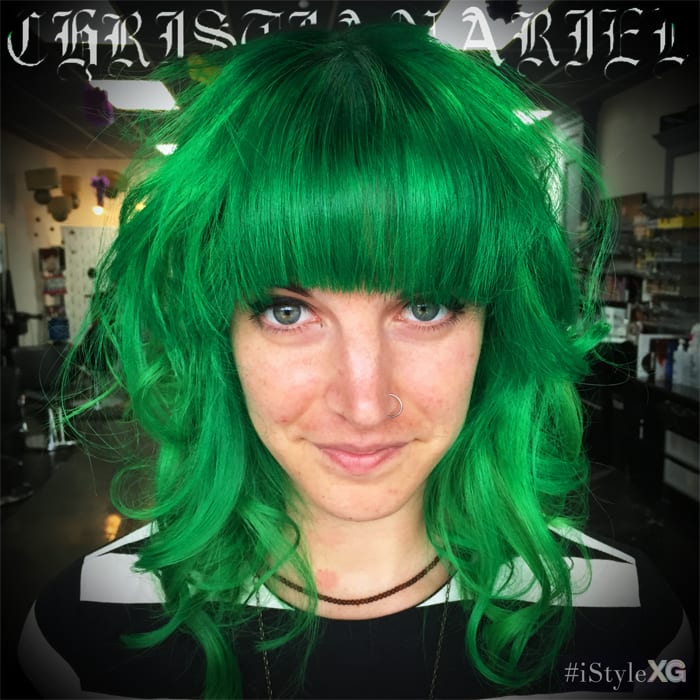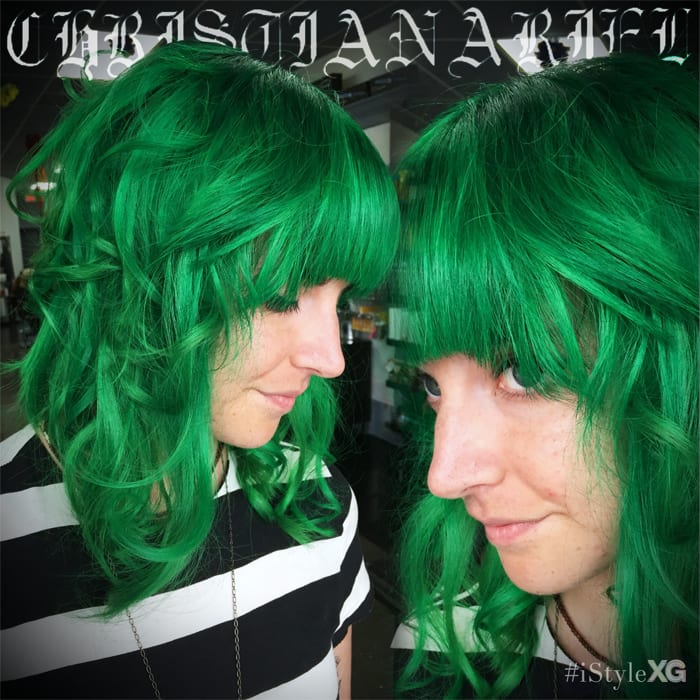 Green Tourmaline
One of my favorite green colors I've done so far is this beautiful green tourmaline. It was her birthday and she wanted to do something she's never done before, so why not green? We wanted to really channel forest tones for this one and I used a combination of Pravana Vivids green, yellow, and neon green and yellow. Pretty happy with the end result as the color reminded me of the precious stone green tourmaline and moss.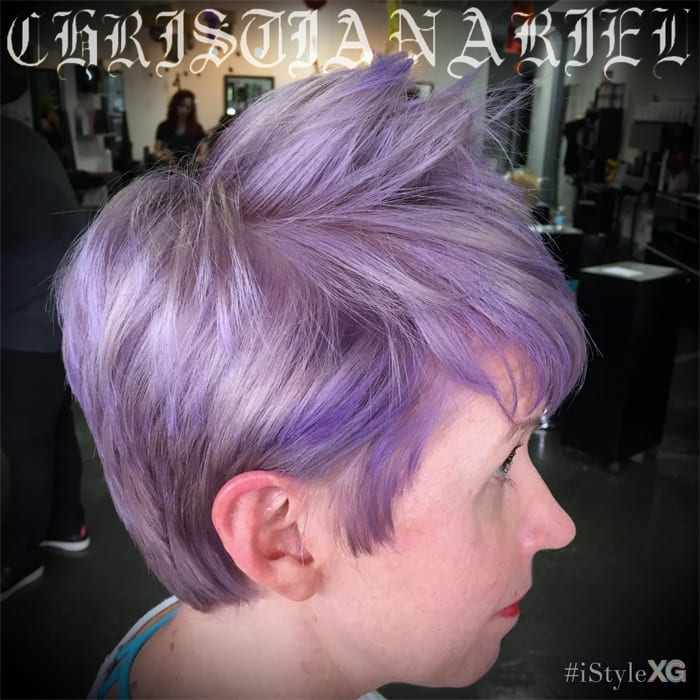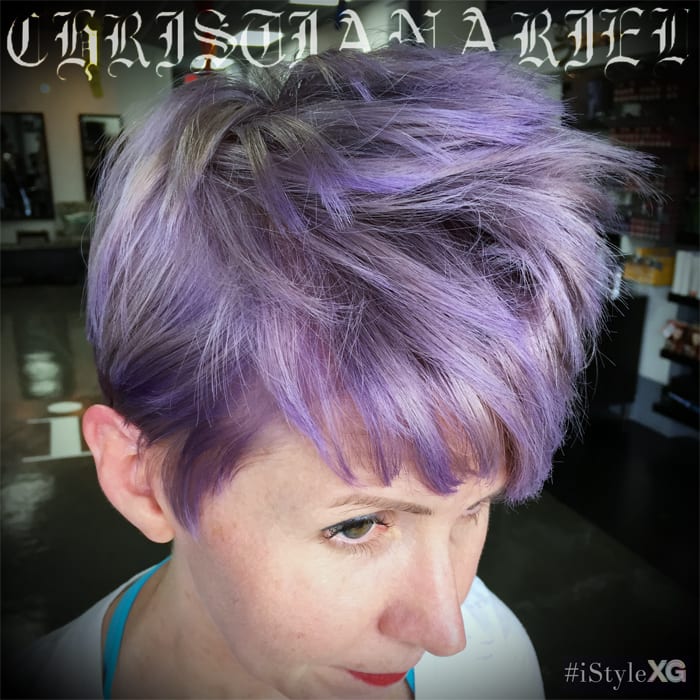 Luscious Lavender
This looked was done on a coworker at iStyle XG. She wasn't liking the dark blonde she had previously and originally wanted me to just lighten it up as much as we could. Well we did that but she lightened so well in one sitting that we decided to play with Pravana's Pastel line and used Luscious Lavender.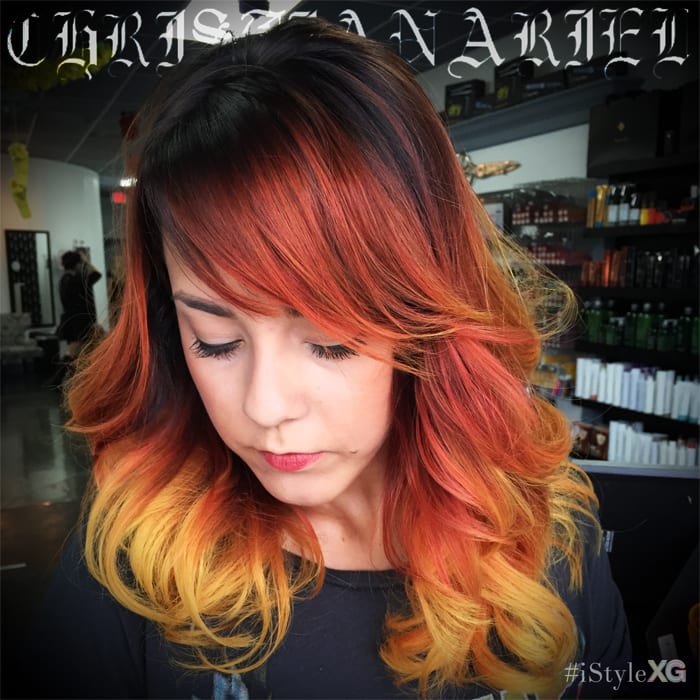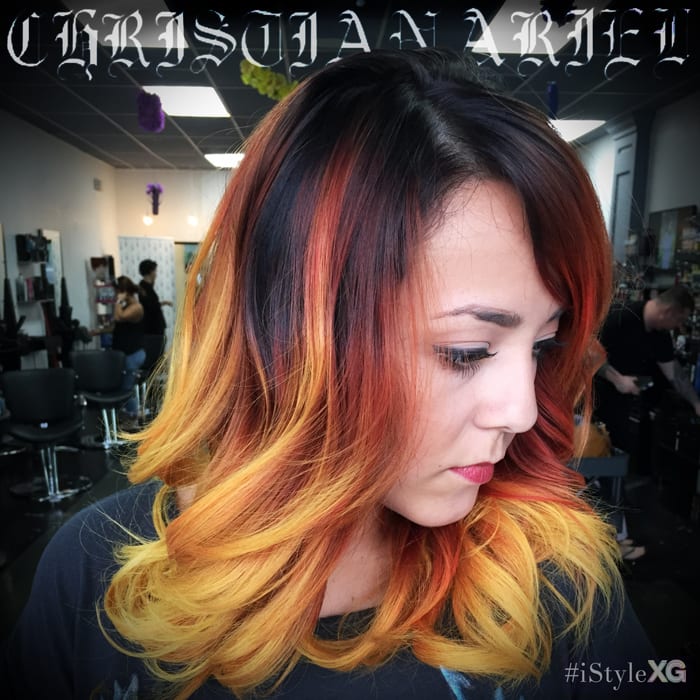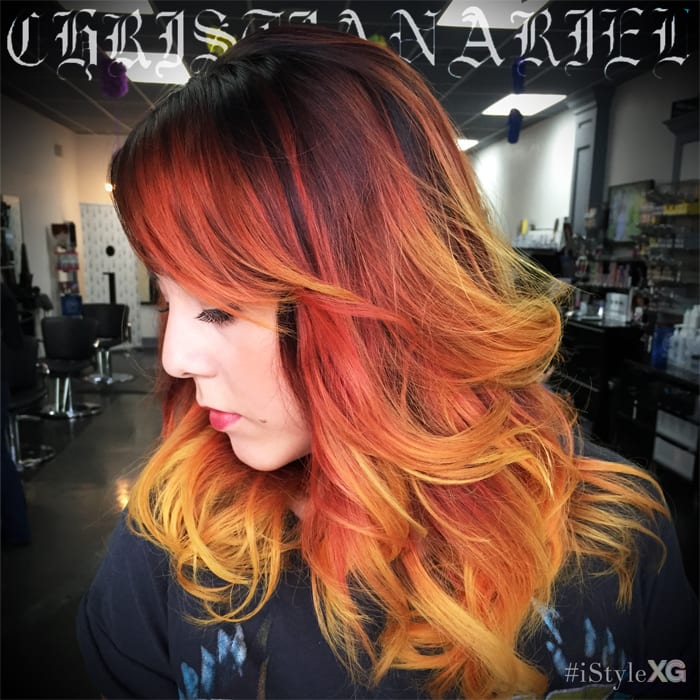 Inferno
This look was for a class I taught at my salon show casing Pravana's new color category for Vivids called "Locked In". What's special about these colors is wherever the color is placed, it "locks in" to that spot and won't bleed or transfer to other colors or other parts of the hair. So the orange not bleeding into the yellow for this look was pretty amazing and essential for what I was going for. We wanted her to look like her hair were engulfed by flames and Locked In helped me achieve that image.
~
Thank you again to Christian for sharing his gorgeous work with us! I love seeing his work with Pravana. He's so talented!. Follow Christian on Instagram, you won't be disappointed! See Christian's June Favorites!
You can also find Christian on Facebook as Christian, ShowMeThatHorizon and iStyleXG, Twitter, and his website ChristianAriel. If you're in the Tampa area and you want to book a creative color with Christian, call (813) 949-0604.