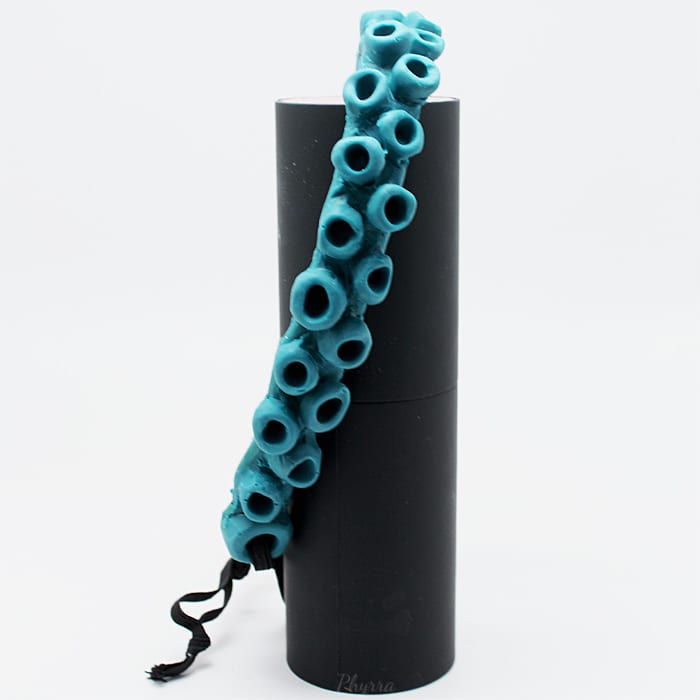 Happy Teal Thursday! For this week's Teal Thursday I'm sharing a recent purchase, my Hysteria Machine Tentacle Headband. This is a darker, more jewel toned teal blue, though it's also offered in a brighter turquoise blue shade (and lots of other colors!).
Hysteria Machine Tentacle Headband
Where to Buy
Hysteria Machine on Etsy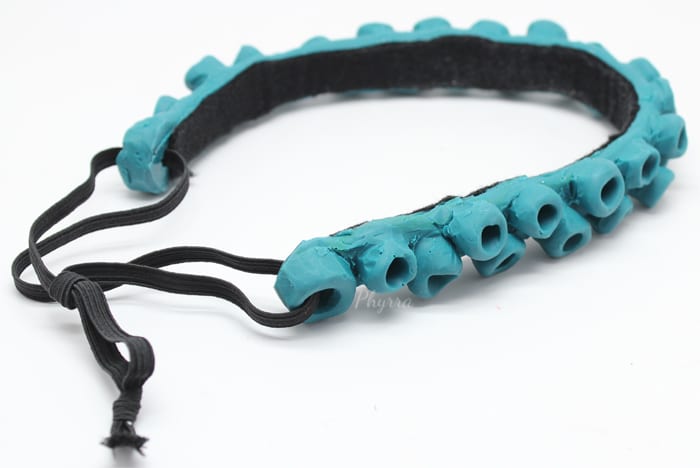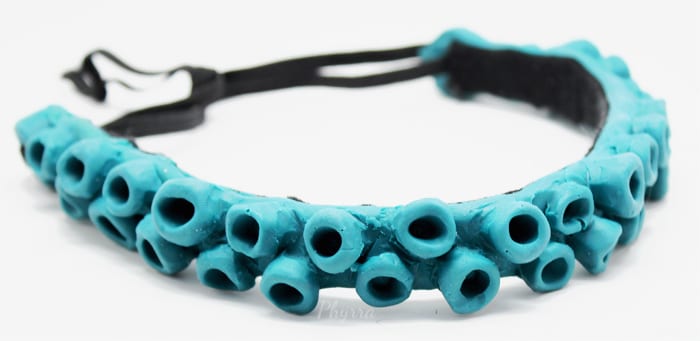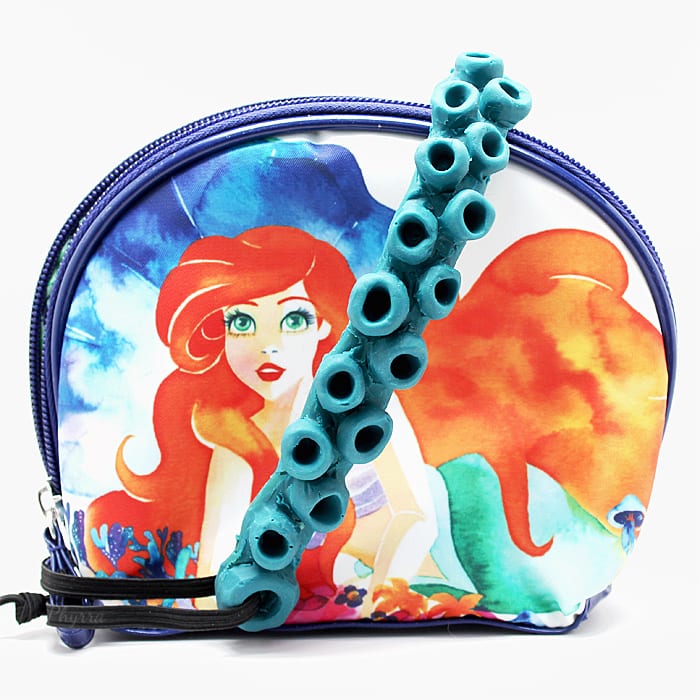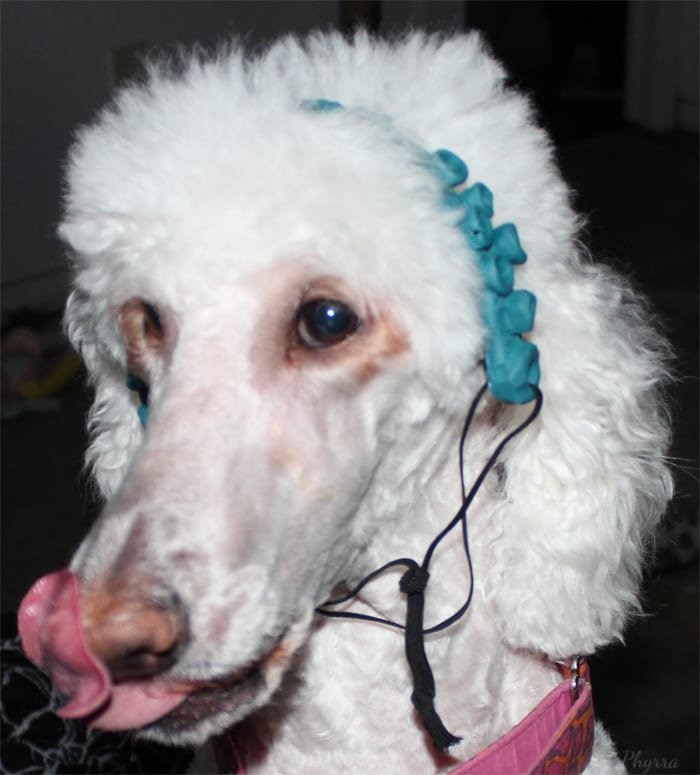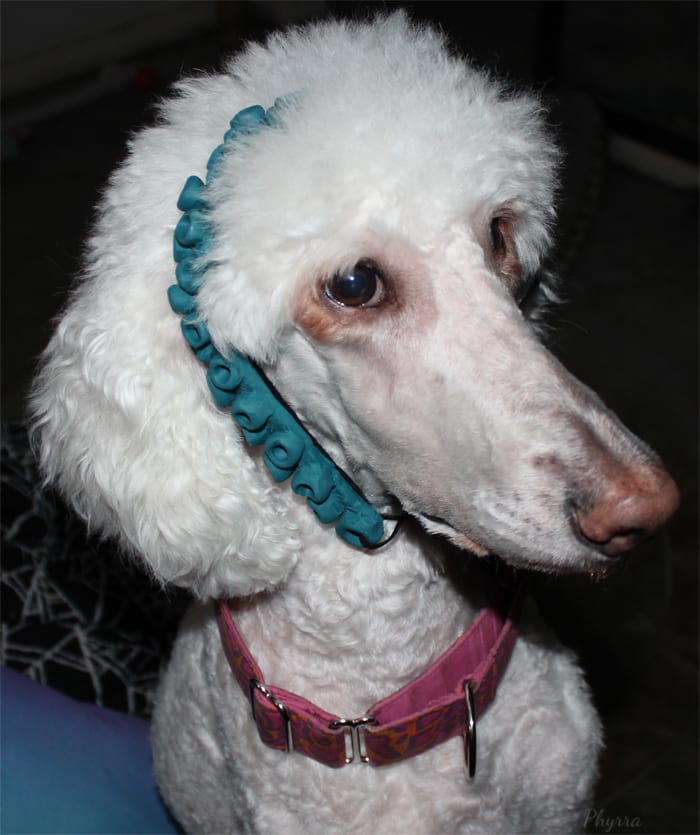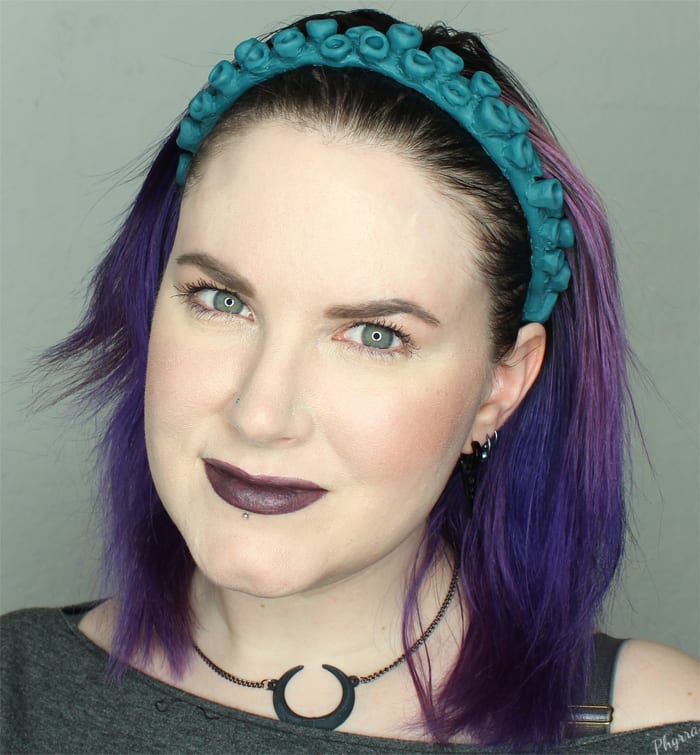 The pictures of me and Phaedra wearing the headband are color accurate. The other shots are slightly too light.
I really think this is an awesome alternative fashion or cosplay headband. It's not something you're likely to find at the mall, and I love that about it. It's made from a high quality rubber that is surprisingly lightweight. The inside is lined with a material that keeps it from slipping. It's got and adjustable stretchy tie at the bottom so you can custom fit it to your head size, which is great. I don't get a headache with headbands like this.
Hysteria Machine also makes a ton of gorgeous horn headdresses, skull + roses + spike wreaths, and many other cool things. Be sure to check them out!
What do you think of the Tentacle headband?