I'm sharing my picks for the 11 Best Eyeshadow Palettes for Gifting. These are personalized recommendations. Everything is cruelty free, of course. I also included a vegan pick, too! Several of you asked me to get up my recommendations before the Sephora VIB Appreciation sale happens, so here they are. I think the only palettes you won't find at Sephora are the Saucebox and Cargo palettes.
11 Best Eyeshadow Palettes for Gifting
Pr + purchased by me.
Anyway, the Sephora VIB Rouge Appreciation is November 4th through November 7th. Get 20% off with the code 20ROUGE. Then November 11th through November 14th VIBs get 20% off with 20VIB.
Where to Buy
You can find most of these at Sephora, Ulta, Nordstrom or Macys.
For the Glitter Lover – Urban Decay Moondust
The Moondust palette is a companion palette to other eyeshadow singles and palettes. The colors are best used layered on top of other colors for maximum impact. They're a ton of fun. This is a limited edition palette. (See my review)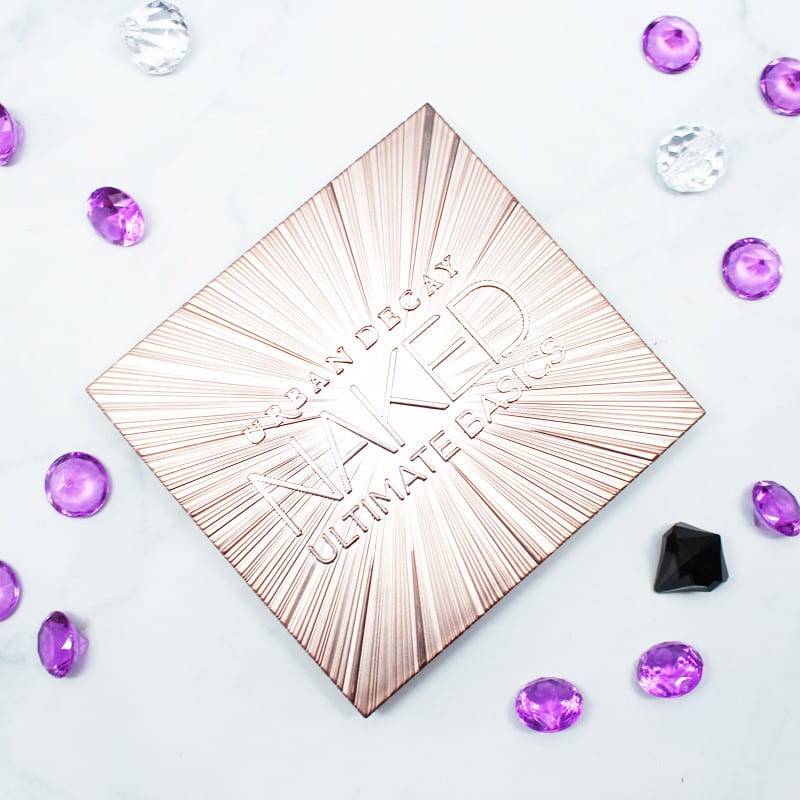 For the Business Professional – Urban Decay Naked Ultimate Basics
The Naked Ultimate Basics palette has 11 mattes and 1 demi-matte. These shades are staple neutrals with a few fun shades like the burgundy bron Lethal, the burnt orange Extra Bitter and the smoky grey Magnet. This is a new permanent palette in the Naked family. (See my review)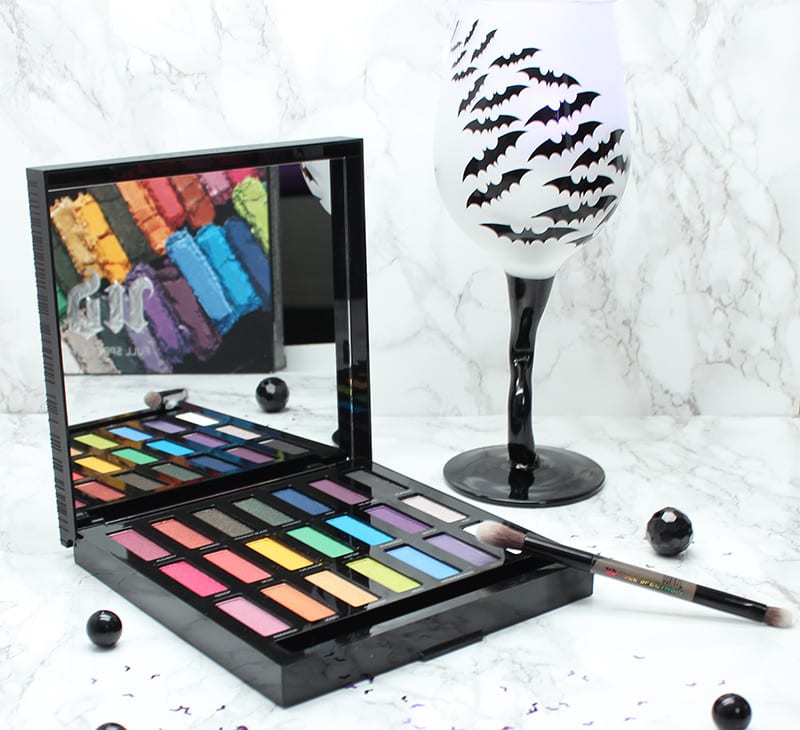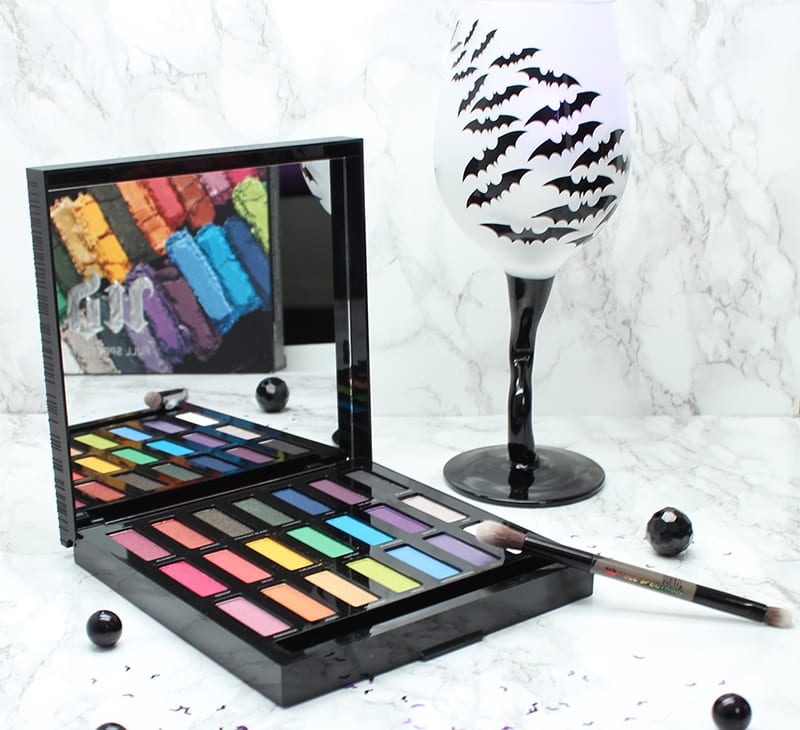 For the Teenager – Urban Decay Full Spectrum
The Full Spectrum palette has a rainbow of 21 colors in matte, shimmer and pearl finishes. It has pinks, coral, orange, yellow, greens, blues, purples, black and white.  (See my first impressions)
For the Rainbow Makeup Lover – Urban Decay Electric
The Electric palette contains 9 brights and 1 sparkly silver shade. The purple and pinks are to die for! It's super fun. Unfortunately I think this palette is being discontinued soon as it's on super sale for $24. (See my review)
For the Hooded Eye Gal or Guy – Kat Von D MetalMatte
The Kat Von D MetalMatte is my pick for the BEST palette of the year. It's a limited edition palette (boo) that is an amazing value for the price. You're getting 13 mattes that are .06 oz / .78 oz total, and 9 Metal Crush that are .06 oz / .54 oz, for about $2.72 per eyeshadow. (See my review)
For the Warm Toned Shadow Lover – Anastasia Modern Renaissance
The Modern Renaissance palette is a well-thought out, beautiful Fall palette of 14 eyeshadows. This is not your average warm neutral palette. It's comprised of beautiful pinks, reds, oranges and browns. It's permanent. (See my review)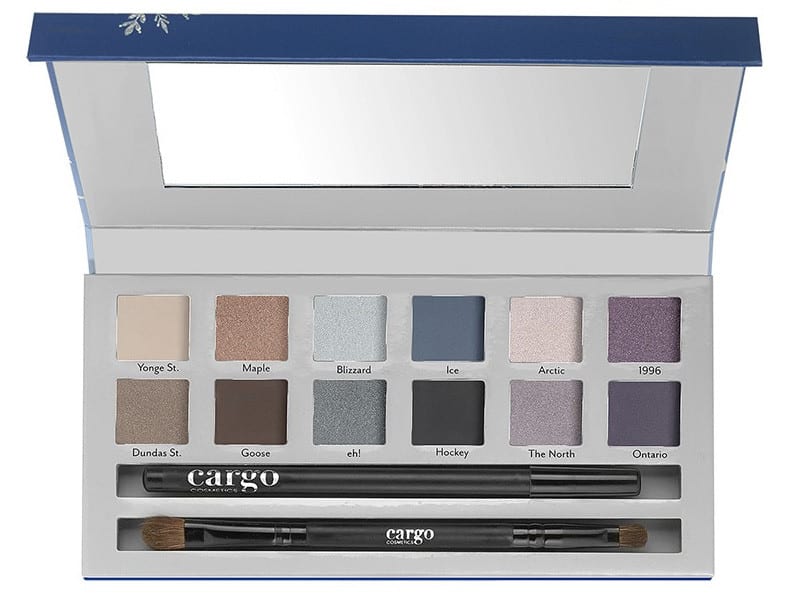 For the Cool Toned Shadow Lover – Cargo Chill in the Six
The Chill in the Six palette has cool toned purples, blues and silvers. It also has a few neutral tones – a dark brown, beige and bronze. I believed this is limited edition. (only at Ulta, Kohls, and CargoCosmetics.com)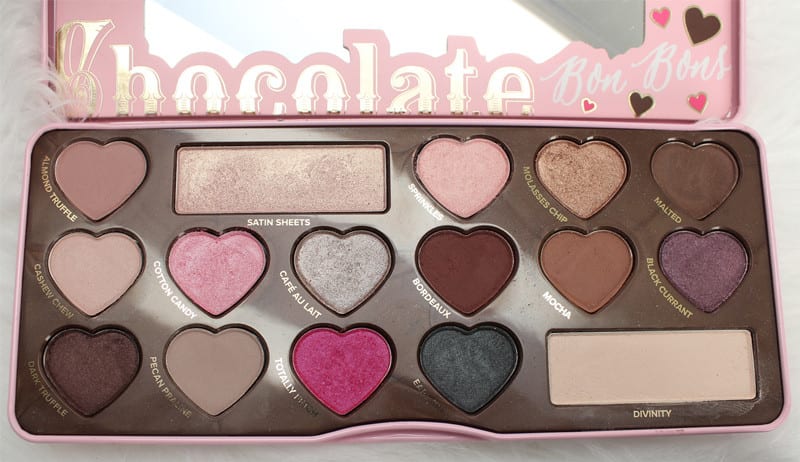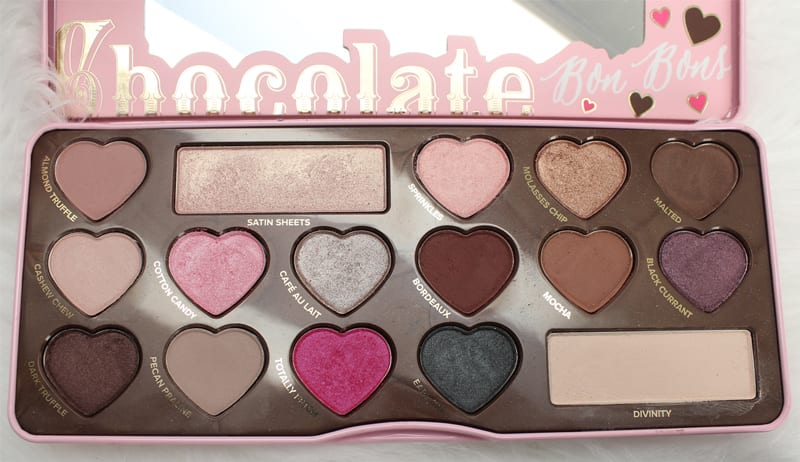 For the Romantic – Too Faced Chocolate Bon Bons
The Chocolate Bon Bons palette has 16 shades in a mix of matte and shimmer. You get pinks, pinky taupes, taupes, and browns. This is a permanent palette. (See my review)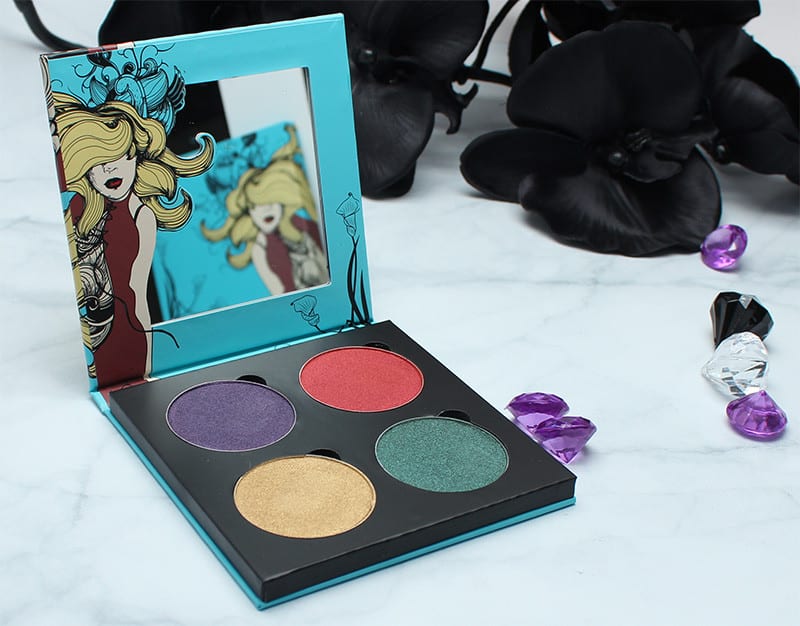 For the Vegan – Saucebox Art Nouveau
The Art Nouveau is a gorgeous quad of vegan eyeshadows in jewel tones – fiery red, amethyst purple, emerald green and luxe gold. Don't ever let anyone tell you that you can't make a vegan purple or red, Saucebox has done so perfectly! Saucebox is also releasing a vegan version of their award-winning Etude palette. I believe Art Nouveau is limited edition. (See my swatches) (Only at SauceboxCosmetics.com)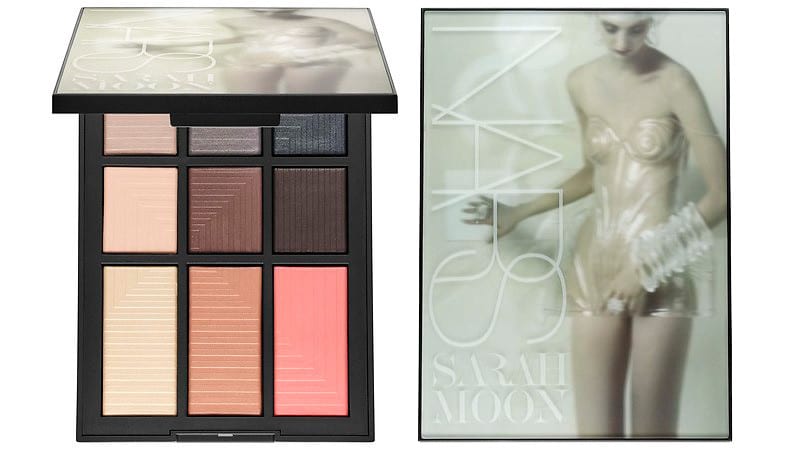 For the Traveler – NARS Give in Take Eye & Cheek
This is a beautiful palette with 6 eyeshadows and 3 blushes. The eyeshadows are beautiful neutrals that even lean a bit cool – shimmery white beige, grey, taupe, black and brown. The highlighter is creamy vanilla. The blushes are light peach and light pink. Not gonna lie, it's on my wish list. This is a limited edition Holiday palette.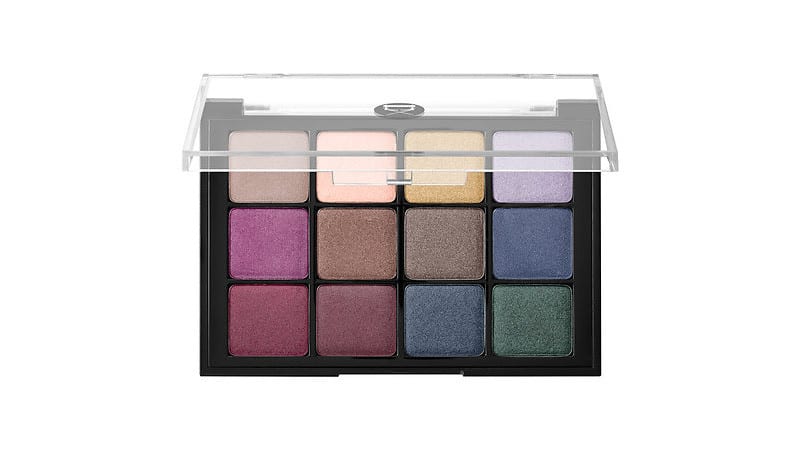 For the Makeup Lover Who Has Everything – Viseart Bijou Royal
The Bijou Royal palette is inspired by luxurious velvets and regal gemstones to help create rich, majestic looks. I believe this is a permanent palette.
Bonus Palette!
Urban Decay Shadow Box
This palette is now only $18, making it great for gifting! One of the awesome ladies in the PhyrraNyx Facebook group let me know so I could share it with you.
I hope you find this personalized eyeshadow palette gift guide helpful! I know there are so many palettes out there to choose from, so I decided to focus on who you'll be gifting the palette to. I hope you choose one for yourself, too!
Which palette is a must-have to you?