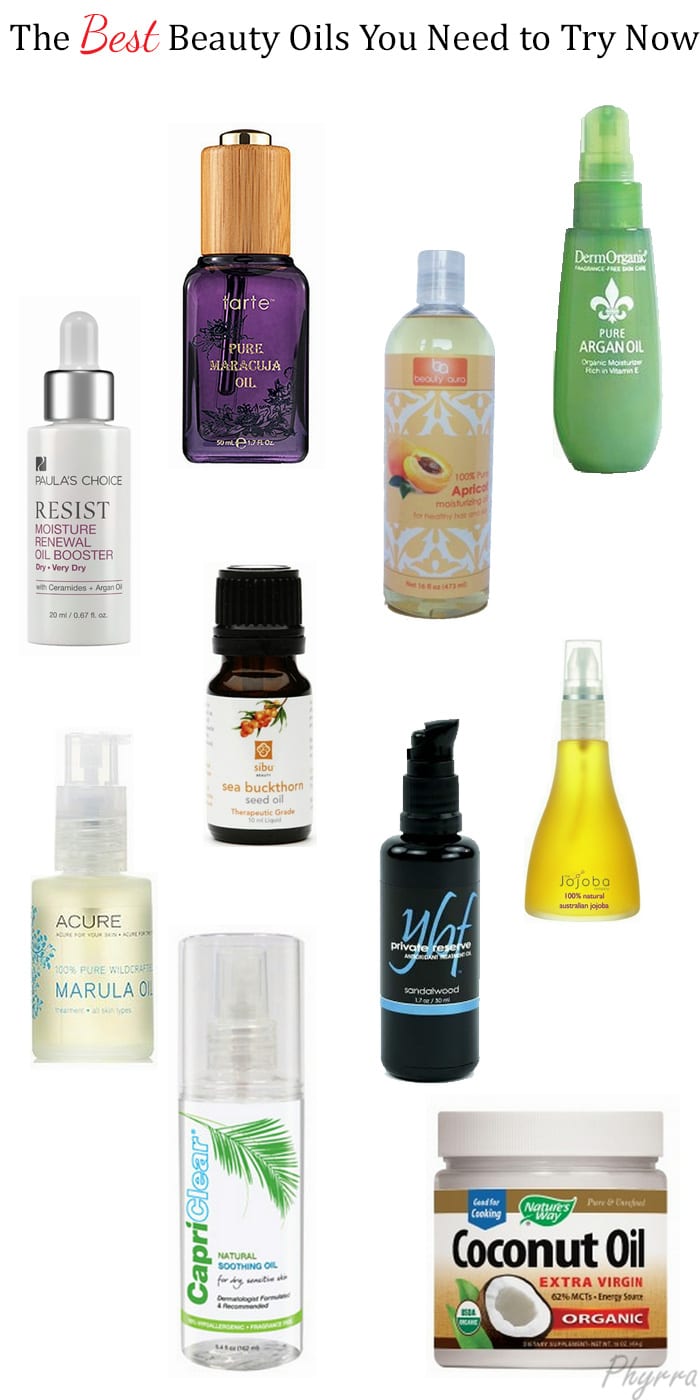 There are so many  beauty oils available now that you may be wondering which are the best. So today I'm sharing my picks for for the best beauty oils you need to try now! With winter and dry skin upon us (at least here in Florida), I know I need extra moisture.
The Best Beauty Oils You Need to Try Now
Extra Virgin Coconut Oil and Capri Clear Coconut Oil Spray
First up, whether it's extra virgin and hard at room temperature or a spray, coconut oil is one of the best oils to try. When you put extra virgin coconut oil into your hands, it warms up and turns into an oil that's easy to spread. You can use it to remove your makeup from your eyes or your lips. You can use it to moisturize your face and body. You can even try oil pulling (putting coconut oil in your mouth and swirling it around for 10 to 20 minutes, then spitting it out). It can be mixed with other products to make into a hair mask. It can be used as a cuticle oil. If you don't want to use it on your body, you can cook with it, too. The spray makes it easy to apply to your legs and arms or hair. It also dries quickly and doesn't stain clothing. Great for all skin types.
Tarte Maracuja Oil
I love maracuja oil. It's filled with Vitamiin C and fatty acids. It doesn't irritate sensitive skin and it's safe to use around the eyes. It's known for its hydrating and anti-ating properties. It doesn't make me break out. It also helps to brighten the complexion. You only need 2 or 3 drops to moisturize your face. This is on the oily side, so I think if you're using it during the day, use it sparingly! I think it's best to use at night. Great for dry skin.
DermOrganic 100% Pure Argan Oil
Pure Argan Oil is rich in Vitamiin # and lipids. It's great for moisturizing the skin and it is AMAZING for the hair. The DermOrganic Spray Therapy moisturizes hair and kills frizz without weighing it down. It also provides heat protection. Perfect for hair.
Your Best Face Private Reserve Antioxidant Oil
This is another anti-oxidant packed facial oil. It has meadowfoam seed oil, spin trap, rose oil and lipochroman-6. This helps to balance out the skin and let you retain moisture. Great for normal / combo skin.
Sibu Beauty Sea Buckthorn Seed Oil
This is an oil that I've heard a ton of people raving about. IT has Omegas 3, 6, 7 and 9, carotenoids, flavonoids, antioxidants, minerals and vitamins in it. You can use this all over and it's supposed to be especially good for eczema, acne and rosacea. Good for all skin types but especially sensitive skin.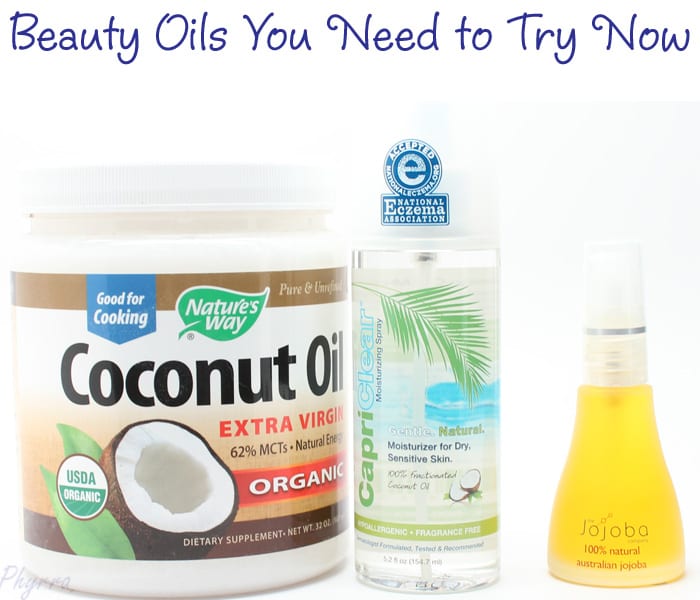 Marula Oil
Marula oil is high in omega acids and antioxidants. This one absorbs quickly into the skin and leaves a matte finish instead of shine. It also offers protection against free radicals. For my oily skinned friends who need to add moisture back, try this one! Great for oily and combo skin.
100% Natural Australian Jojoba
100% Natural Australian Jojoba  is a single ingredient natural moisturizer and skin soother. It can be used to remove makeup. It is good at soothing dry scalp and moisturizing  hair. Jojoba is unique because it produces wax esters instead of plant oil. This is supposed to make it easier for our skin to absorb. It's also chock full of antioxidants, omega 6 and 9, and Vitamins A,D and E. Great for dry skin.
Apricot Kernel Oil
This is another oil that's supposed to help balance the moisture in your skin. It's very emollient, containing Vitamin A, E, oleic and linoleic essential fatty acids. Some people claim that you can massage this on your scalp to stimulate hair growth. Good for all skin types.
Paula's Choice RESIST Moisture Renewal Oil Booster
This is a new to me oil that has anti-aging properties. It helps to moisturize dry, dehydrated skin. It's perfect for those of us who suffer from rosacea and eczema. It can be used on its own or with your favorite serum or moisturizer. It's packing a lot of special oils in it – borage seed oil, jojoba oil, cranberry seed oil, sunflower seed oil, apricot kernel oil, echium plantagineum seed oil, and evening primrose oil. It also contains ceramides. Great for all skin types but especially sensitive and dry skin.
Most of these oils can be used to make hair masks, moisturize cuticles, face, lips, skin, or hair. You can use them to remove your lip, eye and face makeup. Coconut oil is my favorite for makeup removal or spraying on my body. Maracuja oil, as well as Paula's Choice Moisture Renewal, are my favorites to use before a serum. Argan oil is my favorite to use in my hair.
What's your favorite beauty oil? How do you like to use it?
Last Updated on