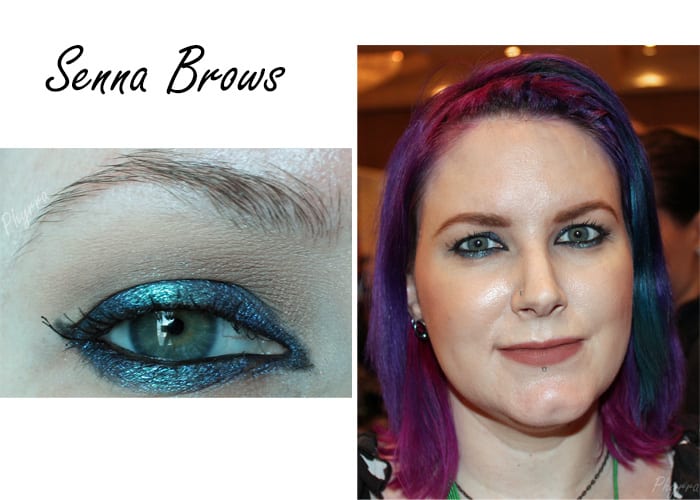 As you know, I was at the Makeup Show Orlando all weekend. Yesterday I was a brow model for Eugenia Weston and Senna Cosmetics during one of Eugenia's seminars. Eugenia shared her tips and tricks for how to get perfect brows (make your lower line for a brow by using the inner corner of the opposite eye as a guide). She filled my brows in blonde for the purposes of the seminar, but recommends that I use ashy / cool tones (which I agree!).
Senna Cosmetics Brows at the Makeup Show Orlando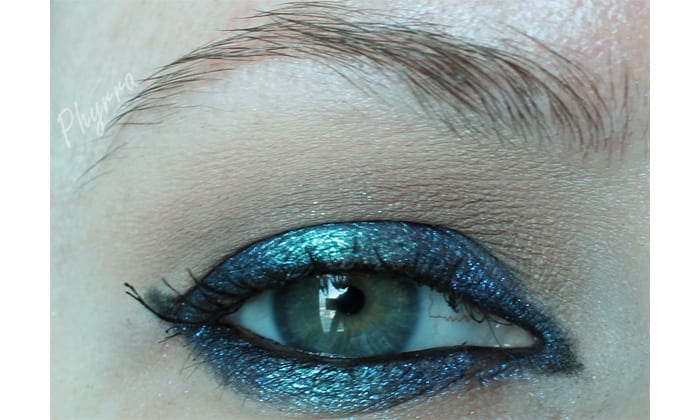 Out of 32 pictures, this was the only 'good' (using that term relatively speaking) photo of my eye makeup. I didn't have my light kit or tripod. I didn't use flash. I stood in front of the window and used natural light. I should have just sucked it up and used flash! It would have at least been a more crisp image that way.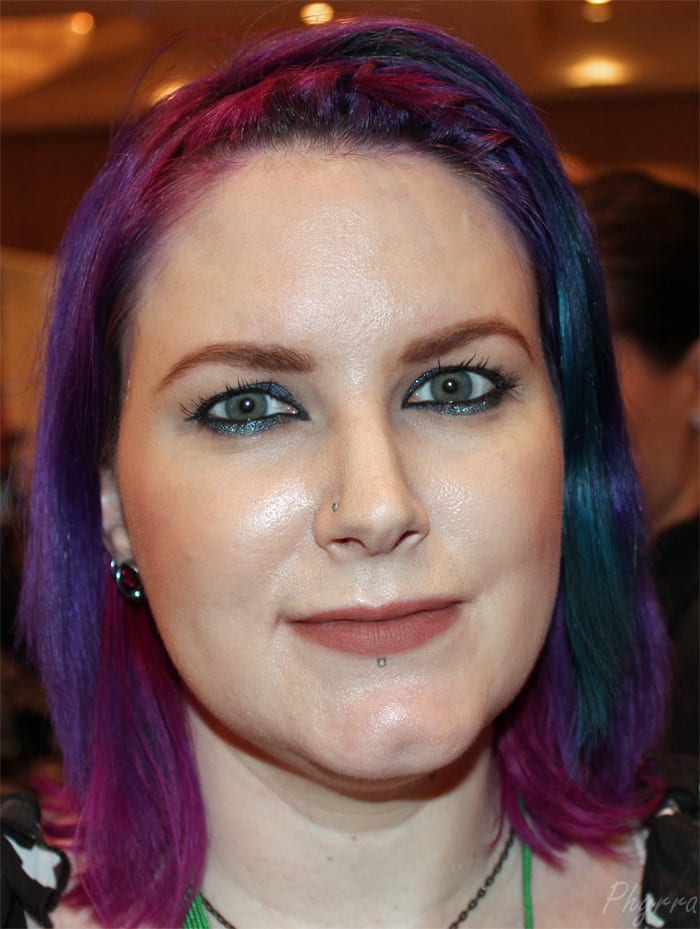 Eyes
Too Faced Shadow Insurance
Saucebox Snow Flake – base shade
Saucebox Cream Dream – crease
Saucebox Beaming – to blend out the edge of Cream Dream
Saucebox Toffee – inner and outer v
Darling Girl Don't Cross the Streams (with e.l.f. Studio Makeup Mist & Set) – lid and lower lid
Sugarpill Lumi (with e.l.f. Studio Makeup Mist & Set) – center of lid and lower lid
NARS Eye Paint in Black Valley – waterline
Urban Decay Subversion Mascara primer
Urban Decay Perversion Mascara
Anastasia Lash Genius
Senna Cosmetics – brows
Face
Embryolisse Lait-Creme Concentrate
Cover FX Pressed Mineral Foundation in N10
Senna Cosmetics blush
Lips
Colour Pop Lip Pencil in BFF 1
I have a lot of great things to share from The Makeup Show Orlando, but I wanted to share the brow look from Senna Cosmetics first. The way Eugenia fills in brows (and teaches people to fill in brows) is really mind blowing! It's natural, it's classic, it's timeless. There is no sharpie brow in a Senna Cosmetics studio. It's a refreshing change from the strong brows you see all over Instagram.
How do you prefer your brows?
Last Updated on