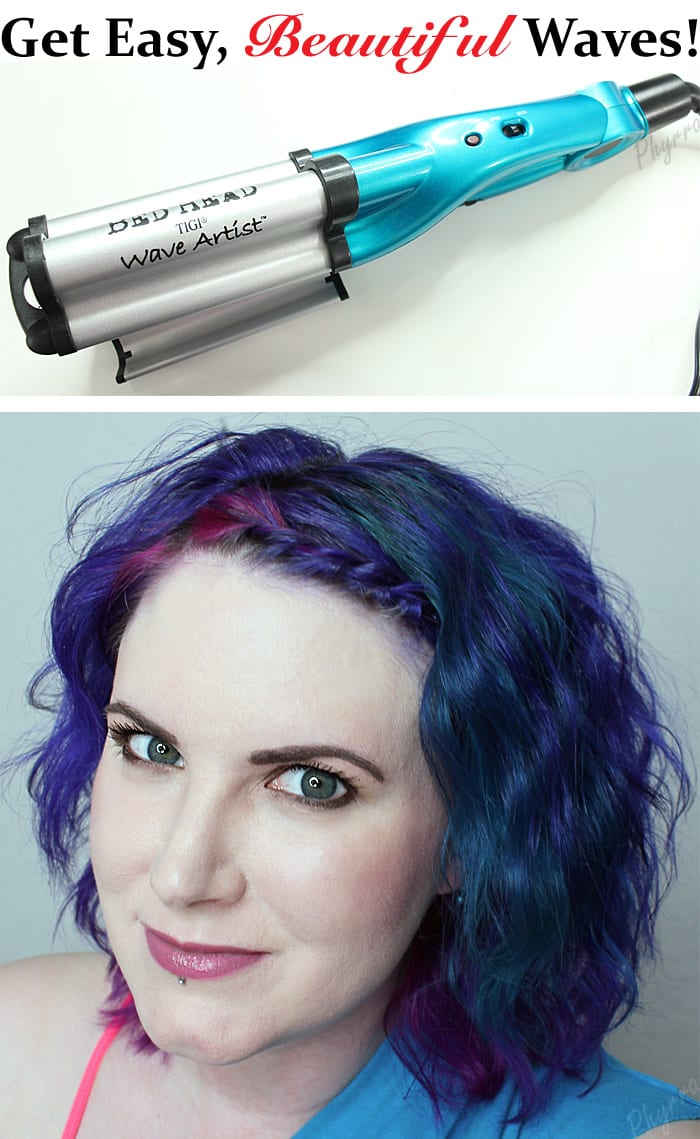 After trying to figure out how to curl my hair with my flat iron and giving up, I decided to buy the Bed Head Deep Waver. I picked up the Deep Waver. I wish I had seen that it came in purple before I bought it in blue. Though the blue is pretty!
Bed Head Deep Waver Review
Price
$27.99 (varies by store)
Availability
Macys, Amazon, JCPenny, Drugstore.com, Walgreens, Target
About the Bed Head Deep Waver
Flaunt the laid-back rocker chic look with cascading waves locked into your hair with tourmaline ceramic technology, which promises all the shine with none of the frizz! Thirty second heat-up puts possibilities in your hands fast. 3-year warranty.
Professional flexi cord
Plate locking switch for easy storage and travel
Instant heat recovery
Heats up to 400° F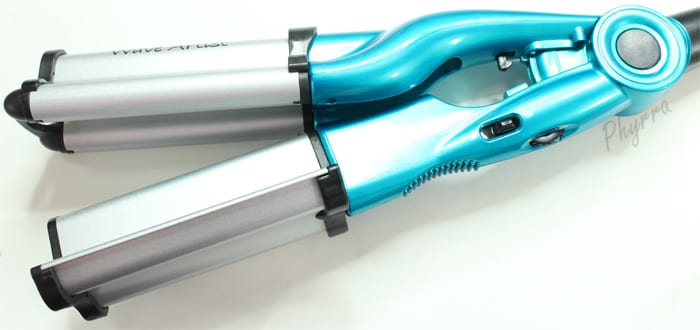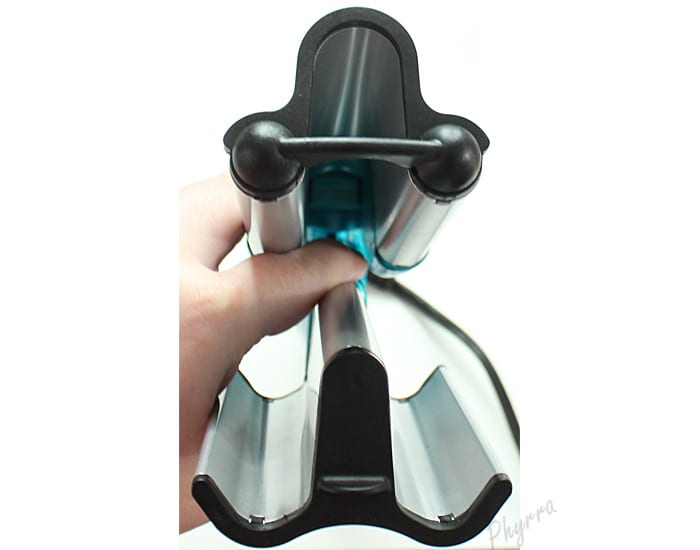 Instructions for using the Deep Waver
Starting at the roots, lightly clamp a small section of hair between the barrels and hold for a few seconds. For Continuous waves, match the outermost wave and work it down your hair.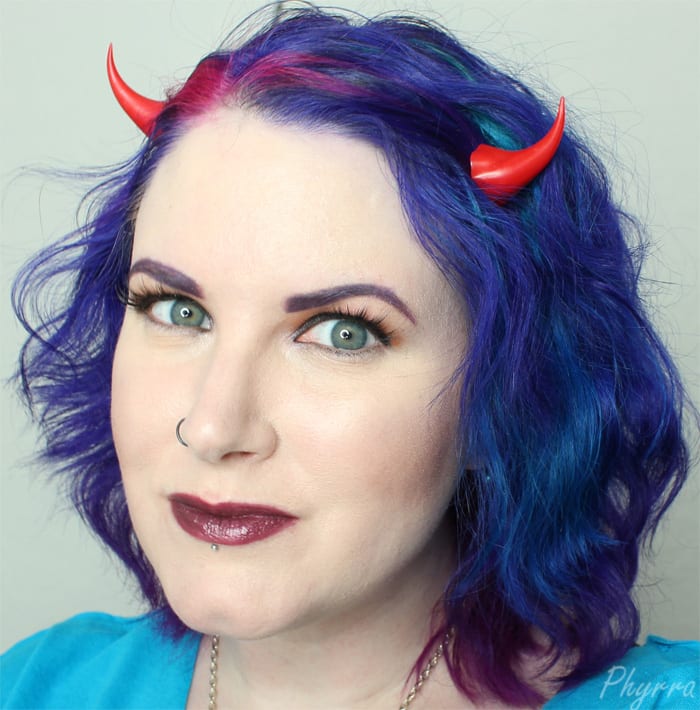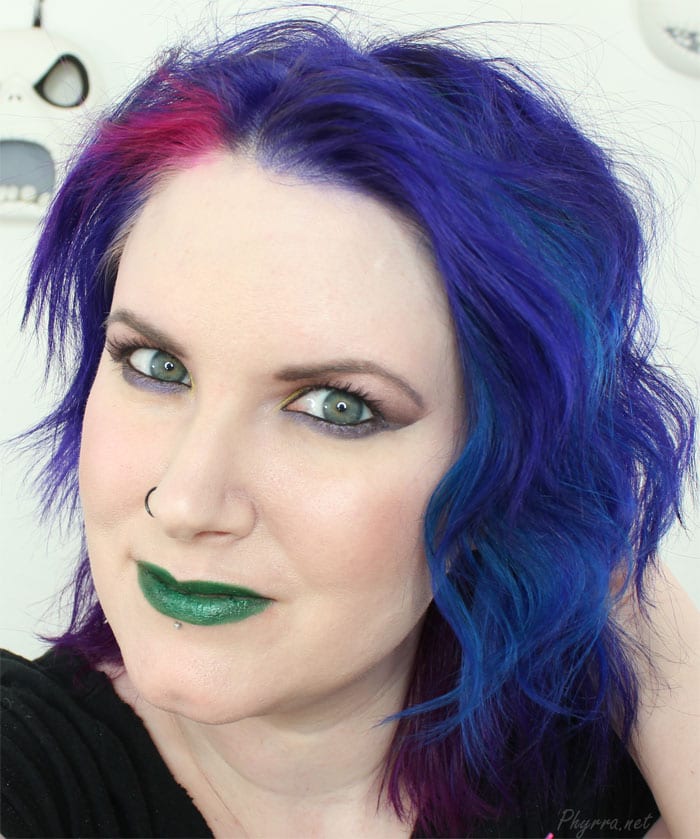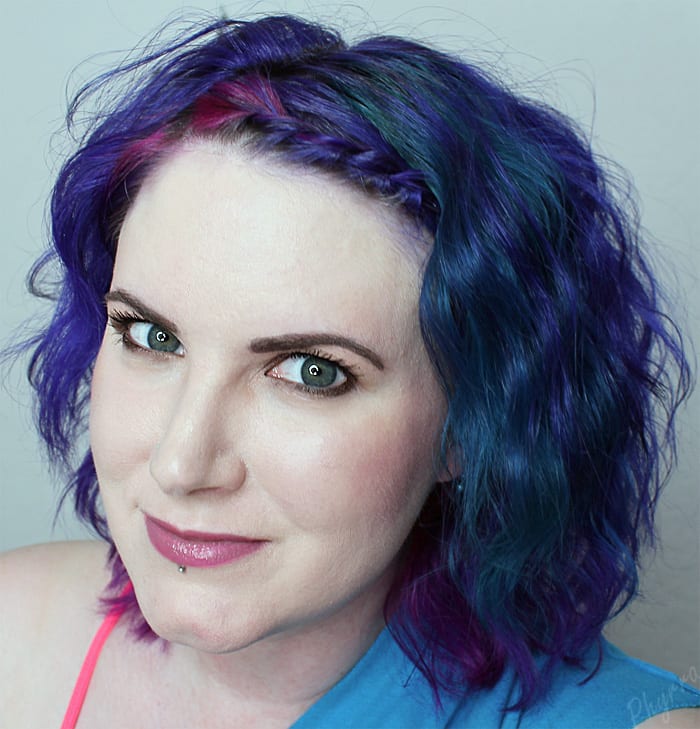 I picked out the Deep Waver because I wanted something to give me waves instead of tight curls. It looked like the best option of the things I could find online at Amazon, and it arrived in 2 days because of my Amazon Prime shipping. I skipped getting a clipless curling iron because I'm clumsy with them and I didn't choose a normal curling iron with a clip because I wanted to try something new.
The Deep Waver is easy to use. It heats up fast. Before using it on your hair, make sure you use a heat protectant! I used Beyond the Zone Turn Up the Heat heat protectant. I sprayed it in my hair and then combed my hair to help distribute the product. Then I take a relatively large section of hair and put the Deep Waver as close to my roots as I can stand and carefully close the tool over my hair, holding the end of my hair. After counting to ten, I loosen up on the Deep Waver, then line up the bottom part of my hair. My hair is basically long enough for 1.5 waves from the tool. It's difficult for me to do the back of my hair (and I've burned myself twice, though not badly, ouch!).
Clearly as you can see from the pictures above, I love the results. I should have been born with wavy hair! But since I was not, I'm happy that I can easily get beautiful waves with the Deep Waver. I think this is a great hair tool and I love it. If you have hair that is about chin length or longer, I think you would be able to use this tool.
I love that I'm still growing out layers in my hair because I think the layers make the waves look even better! (See my recent hair trim here)
What do you think of the Deep Waver? What's your favorite hair styling tool?
Last Updated on