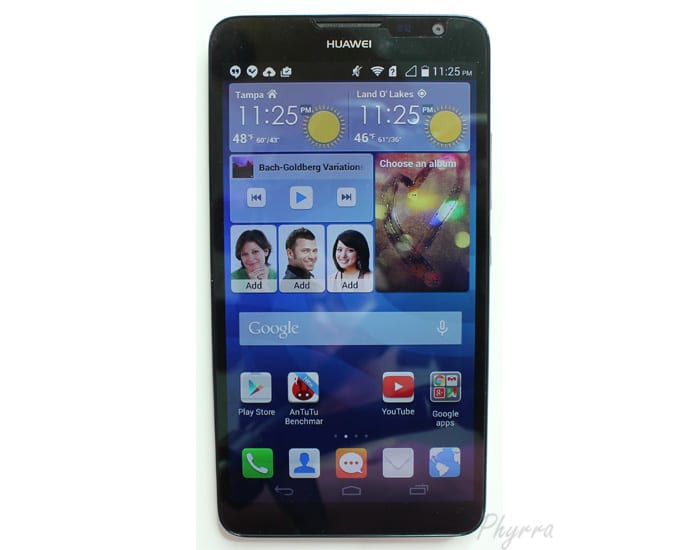 This is a sponsored conversation written by me on behalf of Huawei Device USA. The opinions and text are all mine. Affiliate Links.
As you know, I have a Samsung Galaxy Note 2 smart phone, which I adore and love. I recently had the opportunity to try out the Huawei Ascend Mate 2 smart phone. Both of these are considered phablets (I hate that name) because of their size.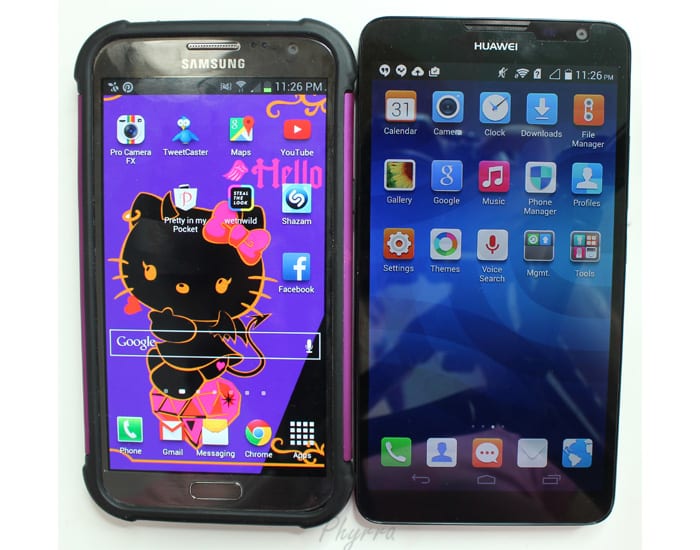 I love big phones and both of these are some of the largest devices you can find on the market. The Huawei Ascend Mate 2 has a larger display of 6.1″ HD screen vs my Note 2's 5.55″. The reason I find large phones appealing are that it makes it easier for me to use the phone as a multi-media device. I can comfortably surf the web, shop, play on Instagram or watch videos on Youtube on my phone. The screen is gorgeous and watching videos on it is nice. The sound quality is good for a cell phone too.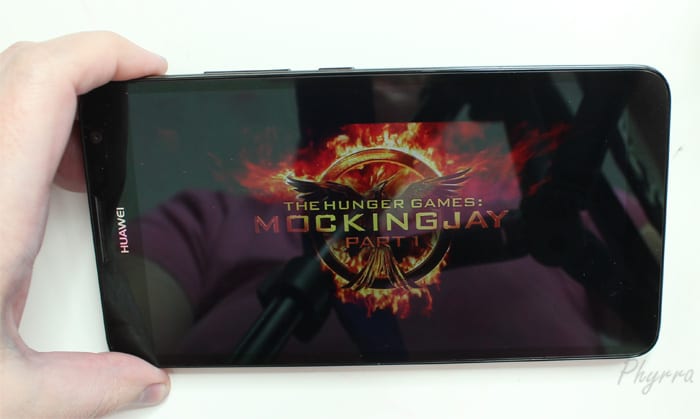 The Huawei Ascend Mate 2 was easy to connect to my home wi-fi, which is primarily how I use my phone at home. Installing apps is easy with the Google Play store. Playing videos on Youtube, checking email, or using Twitter were all a snap.
The camera is a 13MP camera and it takes very nice pictures. I believe the picture quality is better than my Note 2, which is only 8MP. The flash for the camera is bright and it takes pictures faster than I expected.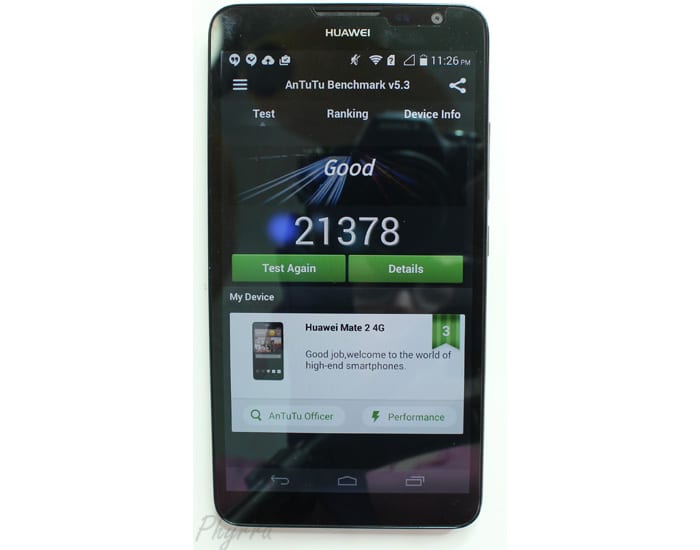 Now, the best feature of the Huawei Ascend Mate 2 is the battery life. It's amazing! It lasts 2.5 days on a single charge. I am very impressed by this because my Note 2 will be run down by the end of 10 hours if I've been using it heavily. I can't get over how great the battery life is for this phone.
Another feature that I think is important is that the Huawei is unlocked, meaning you can use it with any GSM carrier. I'm on T-Mobile. I think this is especially useful if you don't want to change carriers but you want a new phone. This phone is only $299, which is a great price for an unlocked phone. You also don't have to worry about being locked into a contract if you get an unlocked phone.
One thing I would be very interested in seeing is how the newest version of the Huawei Ascend Mate performs.
Have you heard of Huawei? Have you tried their phones?
Unlock the possibilities with Huawei. With the largest screen, and longest battery life, where will you go with Huawei. Visit GetHuawei.com to learn more and unlock your possibilities!
This is a sponsored conversation written by me on behalf of Huawei Device USA. The opinions and text are all mine.