Baroness X Mermaid Madness Mani
I wanted to share my new Baroness X Mermaid Madness Mani with you. I had one of my nails (my thumb) pop off, so decided I needed to redo all my nails. I shot a video on how I use Orly Builder in a Bottle with my favorite Apres Natural Short Stiletto Tips. I will get that edited and share it with you this week.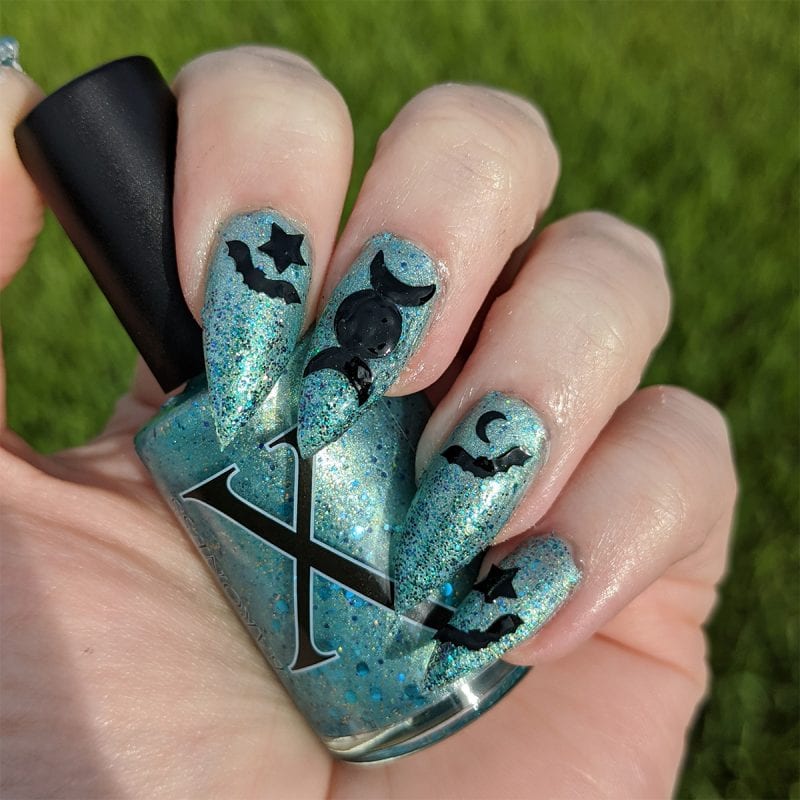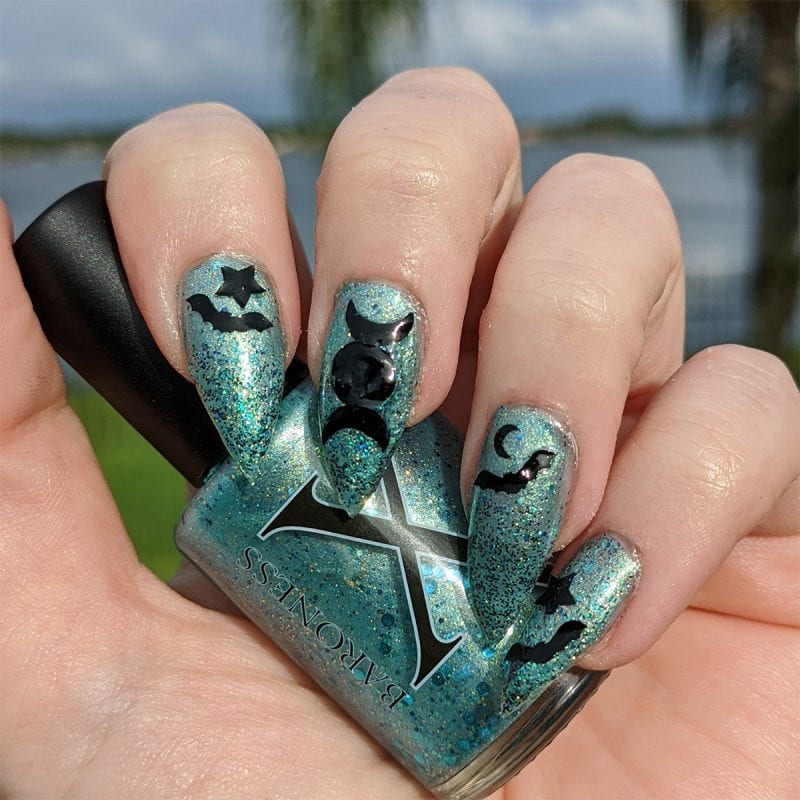 This is my fourth full set with the Orly Builder in a Bottle plus Apres Natural Short Stiletto Tips. Check out my step-by-step guide to how I use Orly Builder in a Bottle.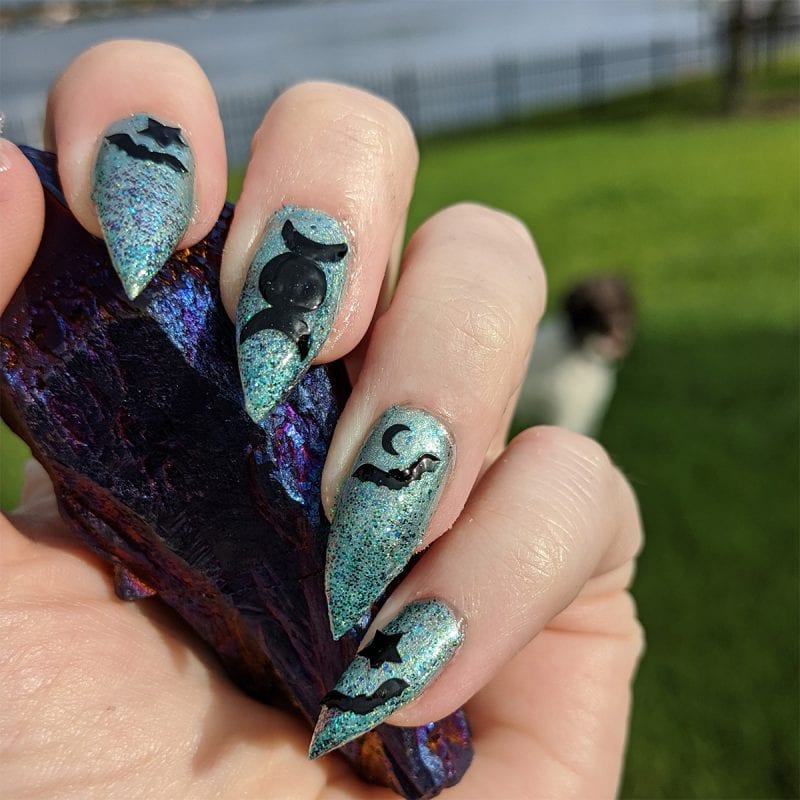 What I Used
I found these Wytchcraft decals to be slightly easier to bend and shape compared to the previous ones I used.
Baroness X Mermaid Madness is a gorgeous light seafoam teal blue base with lots of pretty turquoise shimmer and glitter. It has gold and teal micro glitter with turquoise metallic dots, navy and gold holo sprinkled throughout it. It's so pretty! It looks so good in two coats. Mermaid Madness reminds me a bit of Deborah Lippman Mermaid Dream.
I Love Hue is a multichrome shifting glitter that shifts from green to blue to purple to magenta and a hint of gold. It looks awesome on top of royal blue, teal blue and black. It's definitely fun on top of Mermaid Madness.
If you're looking for new awesome indie nail polish, check out Baroness X! I'm in love with their fluid art nail polishes, along with their regular polish. You can also find their nail polish at the Polish Pickup every month. Baroness X is proudly cruelty-free.
What's on your nails right now? Have you been spending more time on nails than other types of makeup right now?