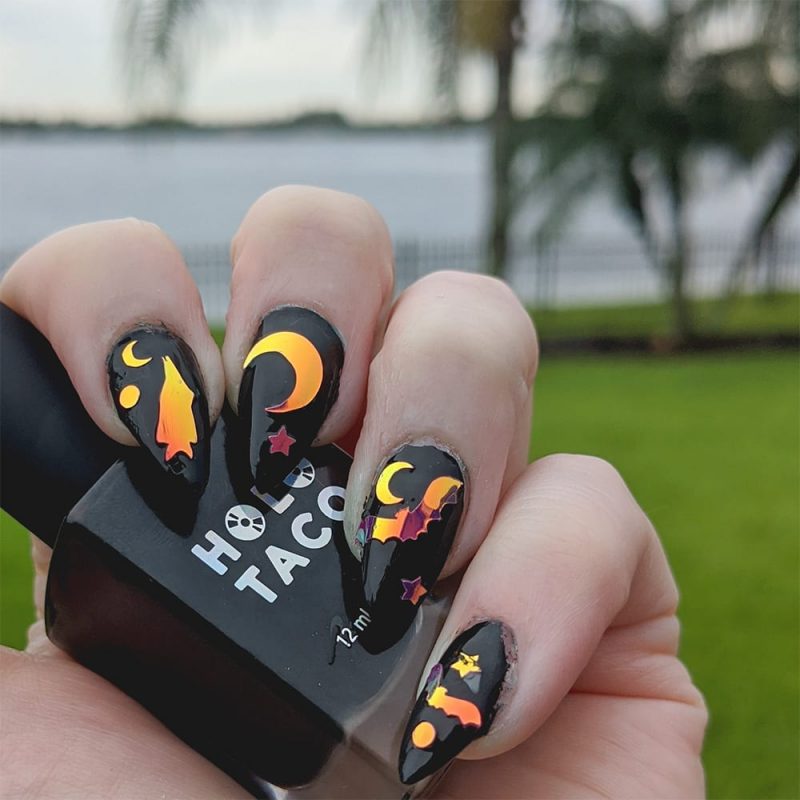 Witchy Nails
I created this quick little witchy nails manicure last week! Sometimes it's hard to beat the simplicity of a good one coat black nail polish and some rose gold holographic nail art stickers. I despise water slide decals, so I usually just use stickers or occasionally I will try stamping for designs.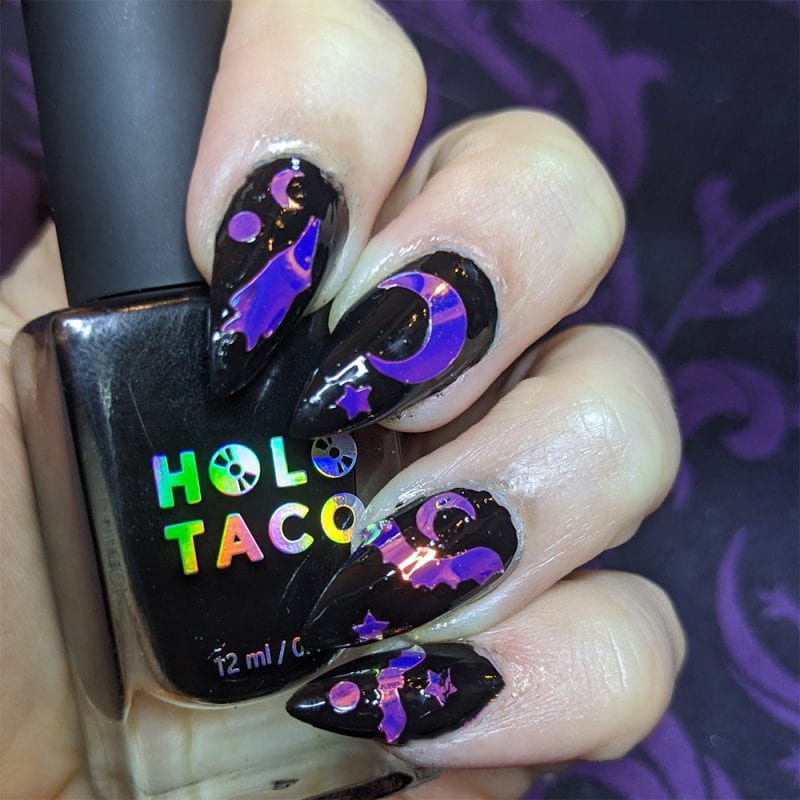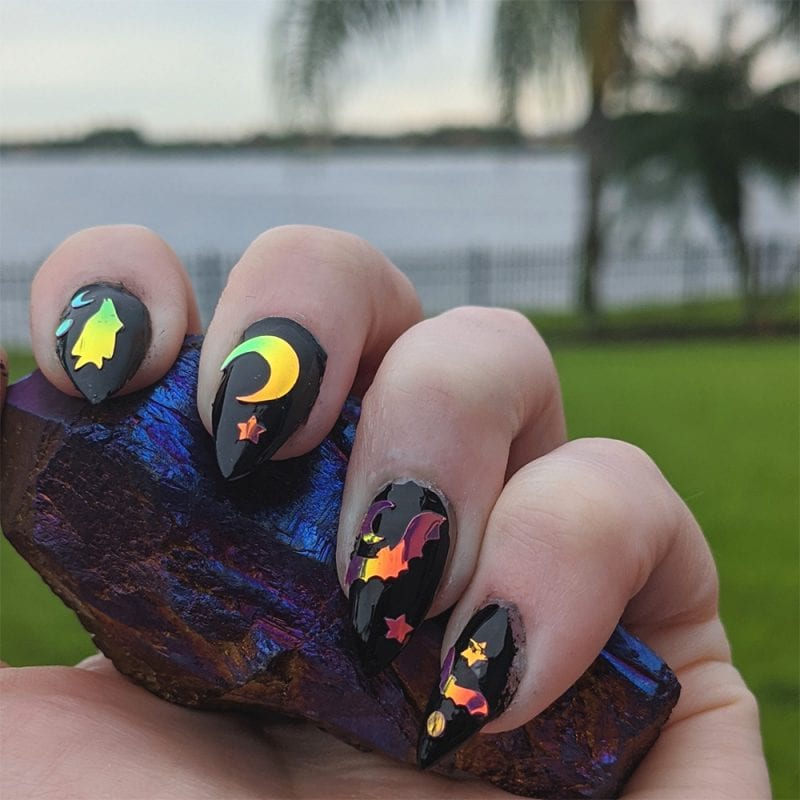 Sadly there was no sun out when I took photos of my Witchy Nails. This was the best I could do for natural light.
What I Used
It's really hard to find a true one coat black. A lot of brands claim to be 1 coat but they still look best in two. Holo Taco One Coat Black is truly one coat. Another great option is KBShimmer Eclipse. Aside from those two, I've used my hoarded bottles of Cult Nails Nevermore (discontinued, brand went out of business) for years.
These particular decals are really gorgeous but thicker than I expected and you have to bend them with tweezers to get them around the nail. I think next time I use them I will try to encapsulate them in my gel top coat. Still, using decals like these make it easy to create witchy nails in a snap.
As I mentioned above, I despise water slide decals. They're a pain in the ass to use and they often rip in half, in my experience, when I've tried to use them. This is why I gave up on ever using water slide decals and just use stickers. The store that I got these decals from had many great options available and I love the designs. I'm looking for other etsy sellers who sell witchy gothic designs that are stickers, as Wytchcraft is in Australia and currently on vacation.
I've been nail obsessed lately! I haven't worn much other makeup because of being depressed, but I've been playing with my nails a lot. I keep practicing to improve my technique with application of Orly Builder in a Bottle and Apres Short Stiletto Nails tips.
If you want to know the easiest way to get witchy nails, just pick up a one coat black nail polish and some cute nail decals. Paint the one coat black on. Paint on a quick dry topcoat. Apply your stickers. Apply a super shiny top coat (like you use for glitters or textured polish) and you're set!