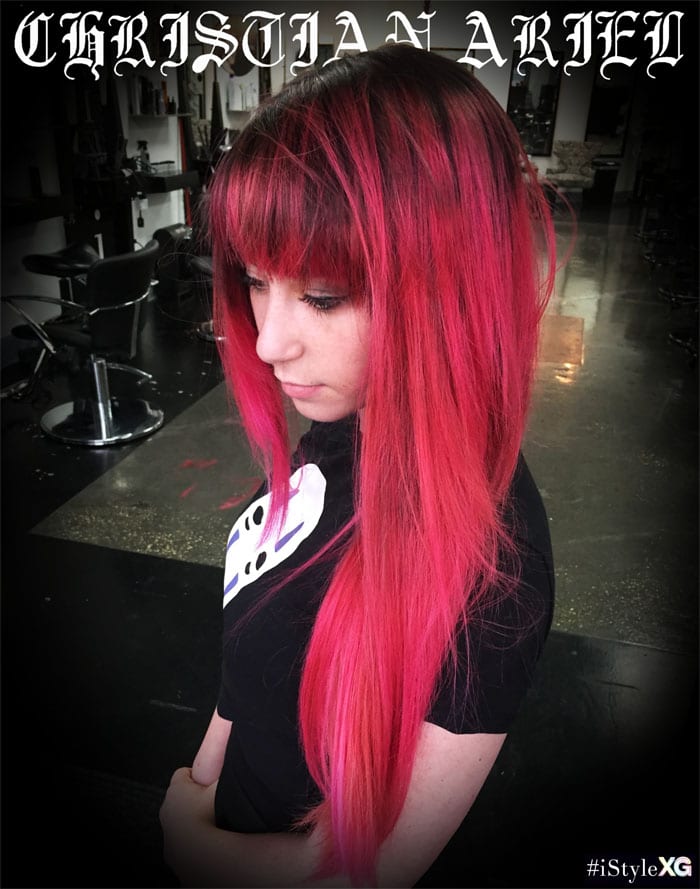 I'm excited to have some gorgeous August Pravana hair by Christian to share with you today. You know I LOVE seeing his art. Below are his comments and thoughts on each look he created. 
August Pravana Hair by Christian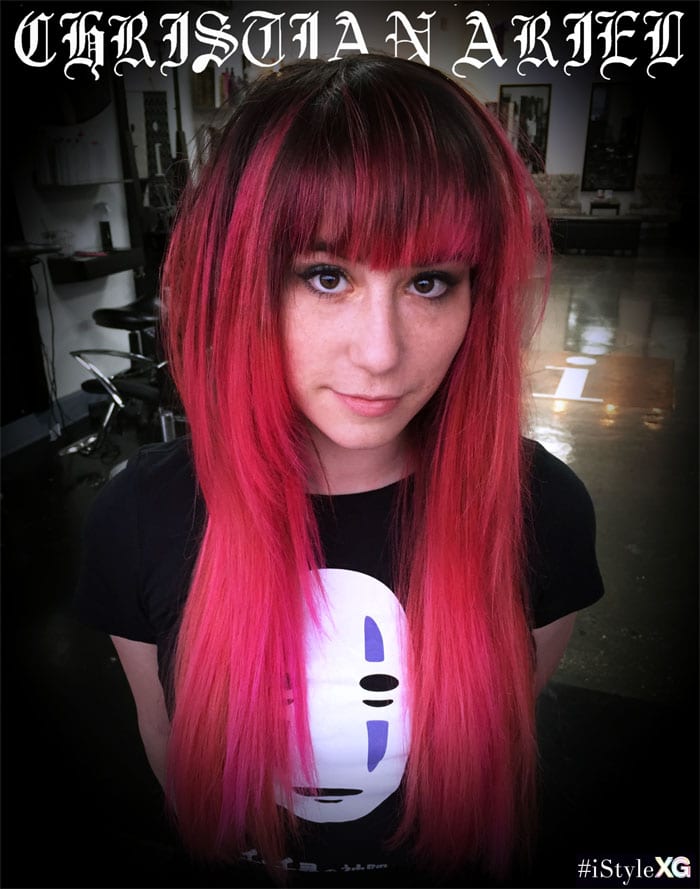 Red
This was one of my good friends that always draws anime inspiration for her colors and haircuts. We balayaged her canvas to bring brightness closer around her face and closer to her base. I used a blend of Pravana red, magenta and Locked In red for her vivid overlay.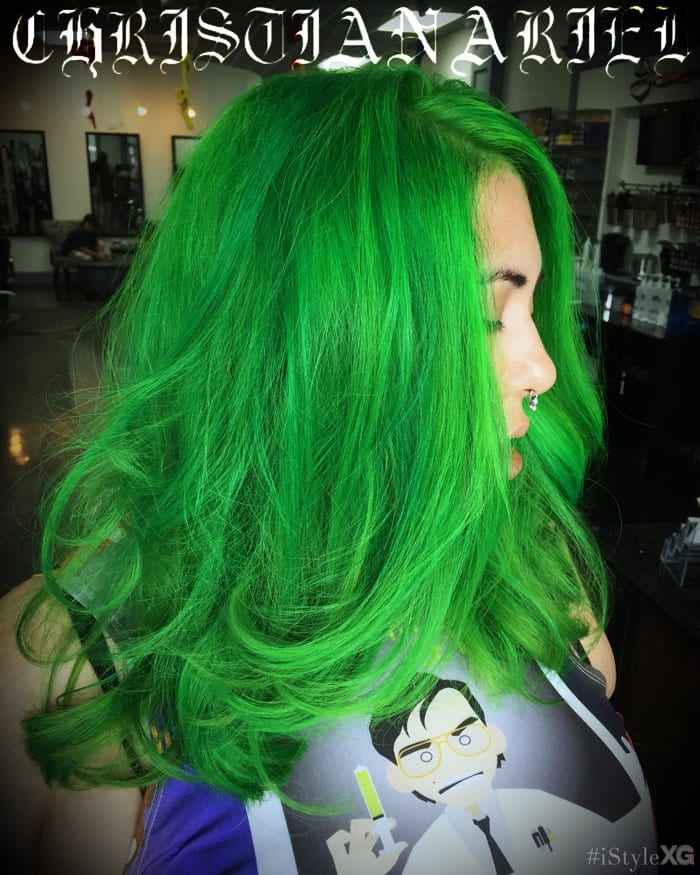 Green
One of my favorite green hair guests. We did the victory rolls and green/teal combo on her previously. This time she wanted a refresh and I changed her formula up a little making 3 different shades of Pravana Green to give her something really dimensional.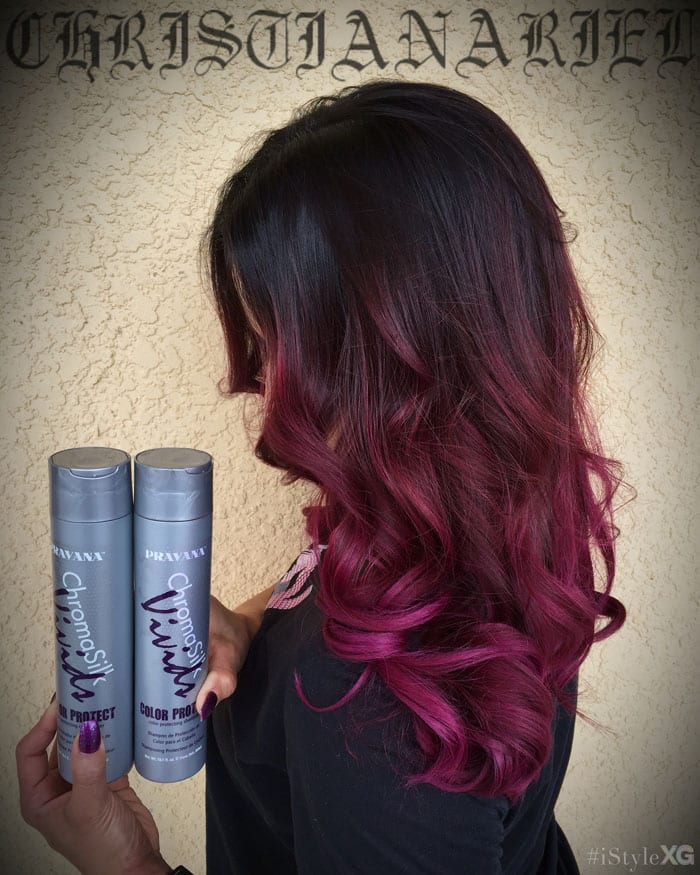 Wild Orchid 
This was one of my guests that I'd done a balayage on and overlayed with wild orchid 7 week prior. She took home Pravana Vivids shampoo and conditioner as her insurance to her color she invested in. So 7 weeks later she had come back for just a haircut and her color was STILL vibrant as ever since she had been following all my directions on at home care. We can only guarantee our work when you take home the proper after care.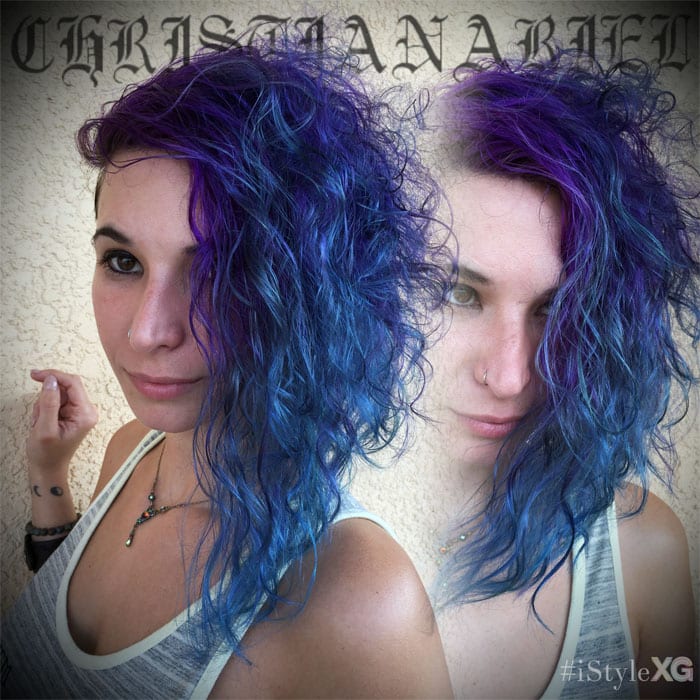 Curly Purple to Teal
One of my FAVORITE shades of aqua baby blue. Her natural curly texture was beautiful so we kept it natural, and I loved how her shades came out. We used a custom mixture of Pravana Locked In Teal, Pravana Neon Blue and Pravana Vivids Violet and Wild Orchid at her base. Came out very oceanic like, and we had been talking about living on a boat the entire time so that was cool how her hair came out water-like after that.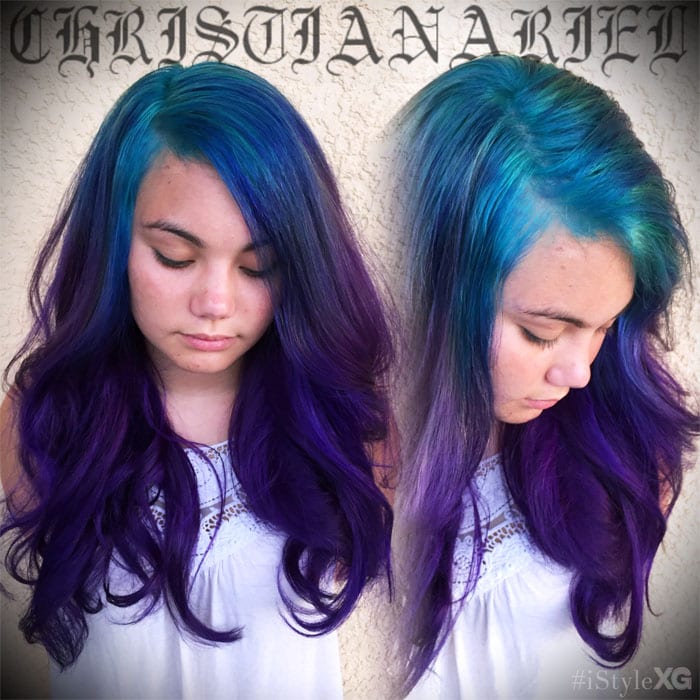 Blue to Purple
This was her first time doing any sort of color to her hair, so what a way to break the ice. We used Pravana Neon Blue at her base and faded that into a mixture of Pravana Vivids Violet and Wild Orchid.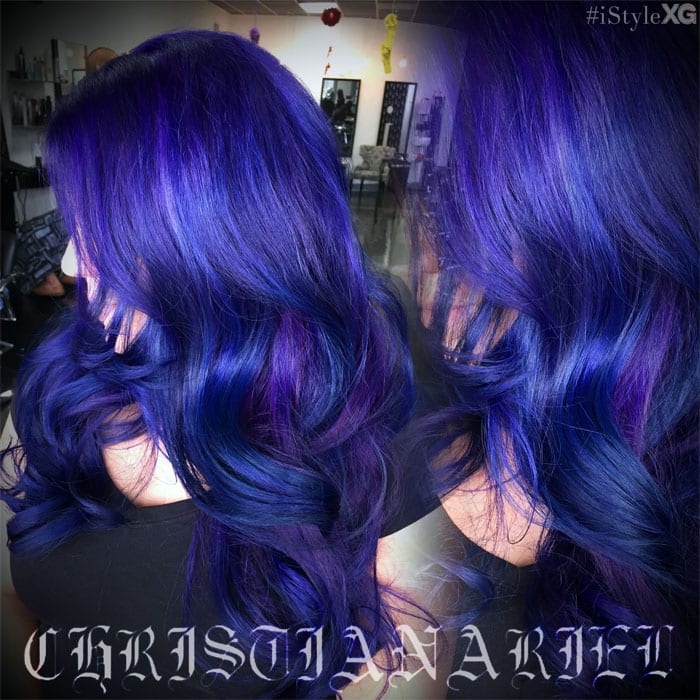 VioBlue
This one was one of my favorite blue violet I've done. She originally came in for just a solid violet color, but I suggested we do something a little different that no one really had as her first full head of Vivid color. We need up using a custom mix of Pravana Vivids blue and violet with a heavy use of blending for dimension.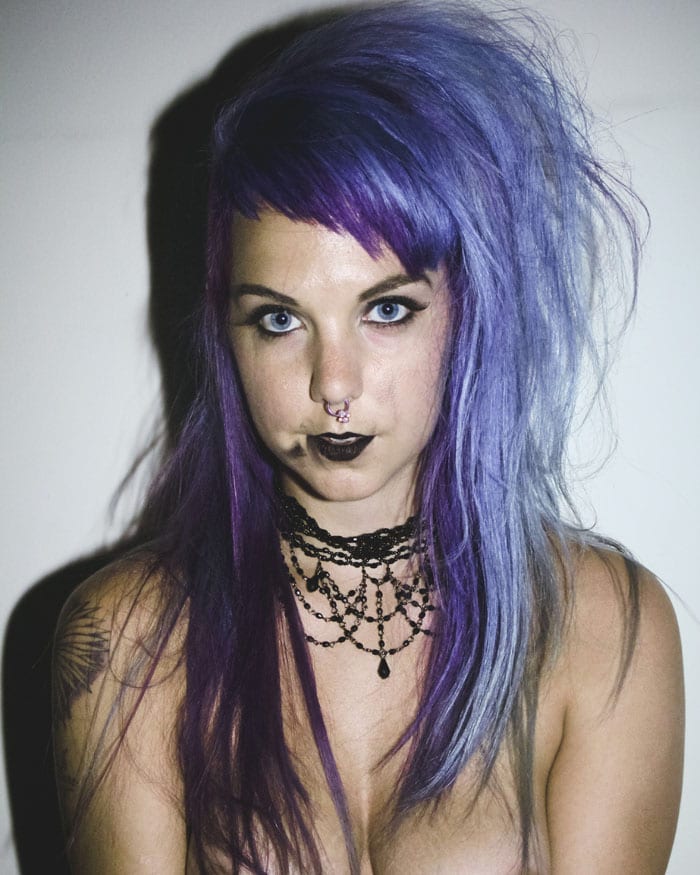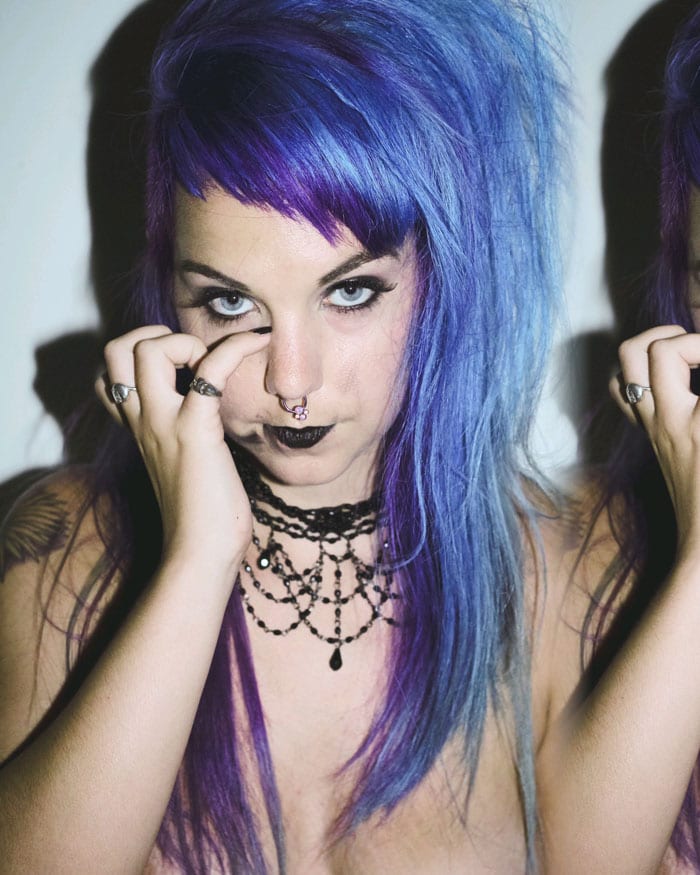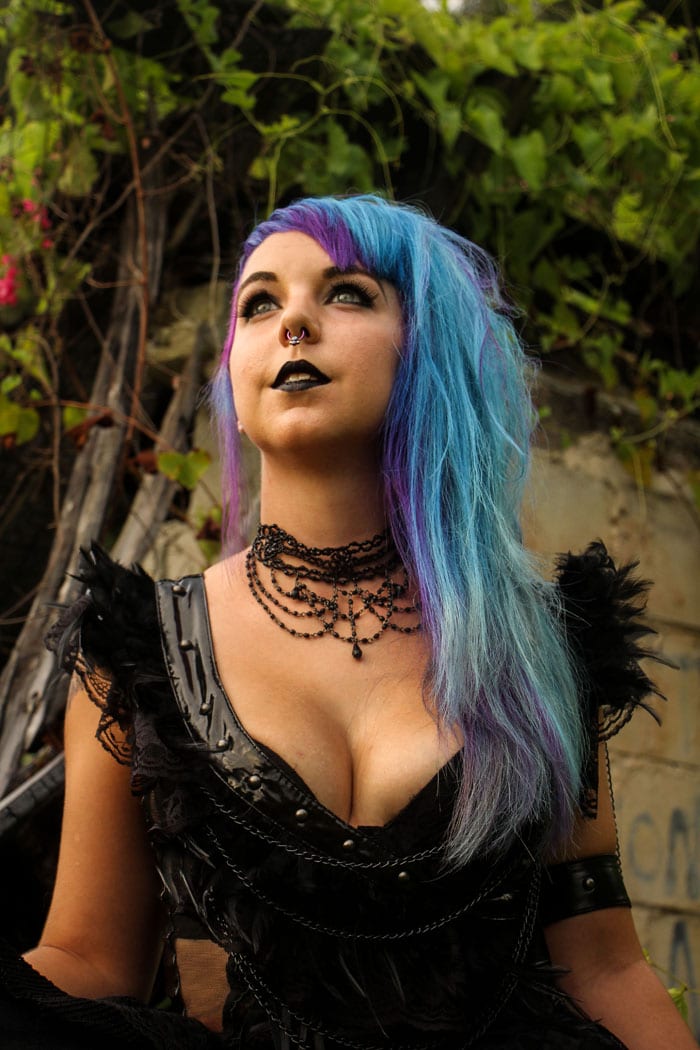 Photoshoot
For this photoshoot I wanted to demo Pravana's new Locked In color line. So I got in touch with my photographer friend Marlene to do a collaboration with me. I wanted my style of visual art and her style of photography to mesh together to create one project. On my model we used Locked In blue, Locked In purple, Locked In pink and Neon Blue. We found a burned down building a few minutes away from my house that had been overcome by vegetation and it was a beautiful waste so we ended up shooting some of the photos there. But it didn't last long because it was burning hot and we were surrounded by poison ivy we we went in, got some shots and left right after. Overall I'm pretty happy with the outcome of this shoot and am looking forward to more collaboration projects with her.
See more hair from Christian!
So much gorgeous hair from Christian! I love it! If you're in the Tampa area and want creative color, you need to see Christian. You can schedule an appointment with him at iStyleXG at 813-949-0604. Let them know I sent you.
Which creative color is your favorite? I'm in awe over the VioBlue.