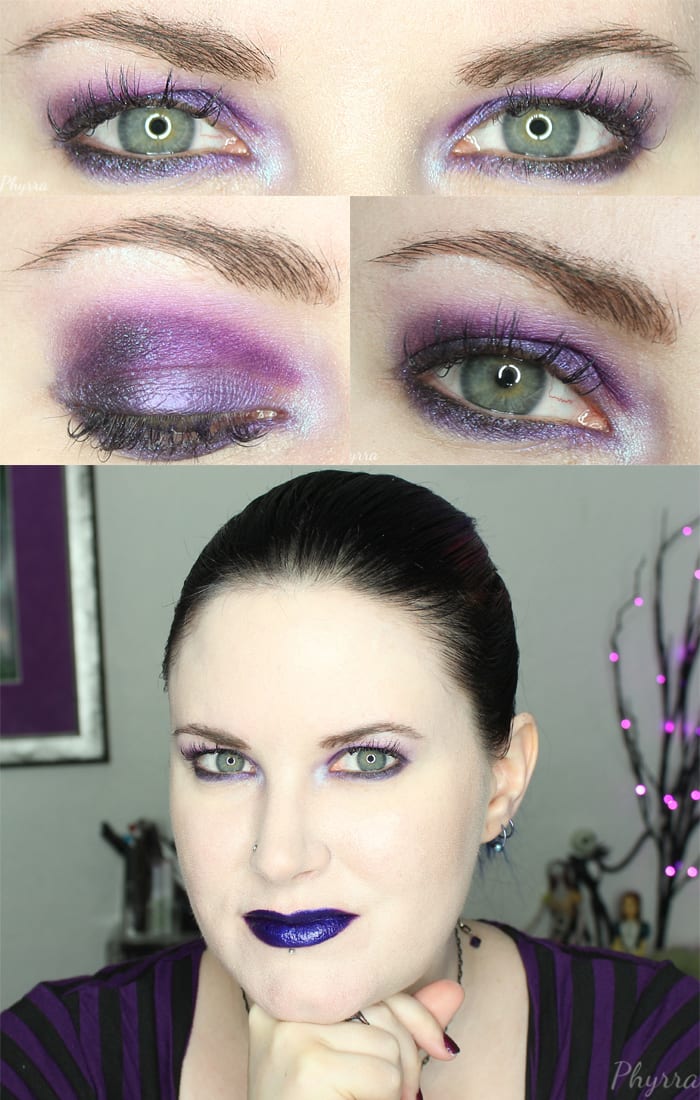 On Wednesdays we wear purple! I created a bright purple eyeshadow tutorial that's great for hooded eyes featuring the Japonesque Pixelated Palette, Sugarpill, Makeup Geek, Urban Decay and Kat Von D. I stuck to matte and satiny-matte for the hood, except for the section where I layered the Japonesque Pixelated Violet. The pictures don't really capture the multidimensional qualities of the violet shade, but hopefully you can see them in the video. My friend Eugenia created a look with the Japonesque palette too, so be sure to check her silver tutorial out too!
Bright Purple Eyeshadow Tutorial
This post contains a mix of press samples and products purchased by me.

If you like this video give it a thumbs up and share!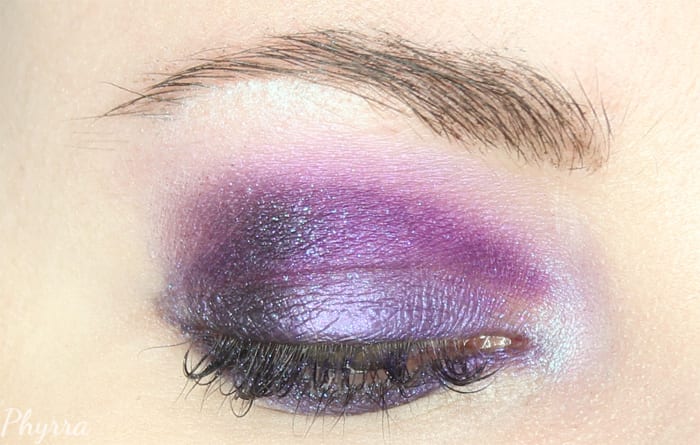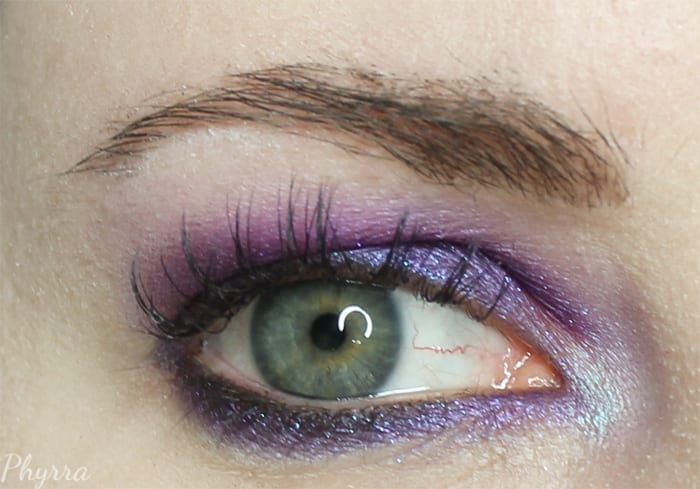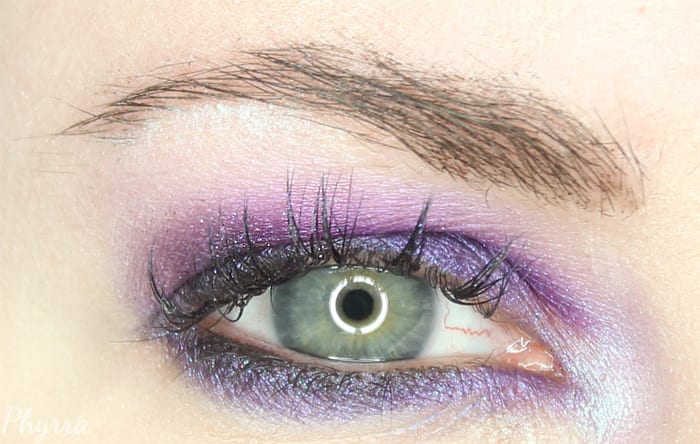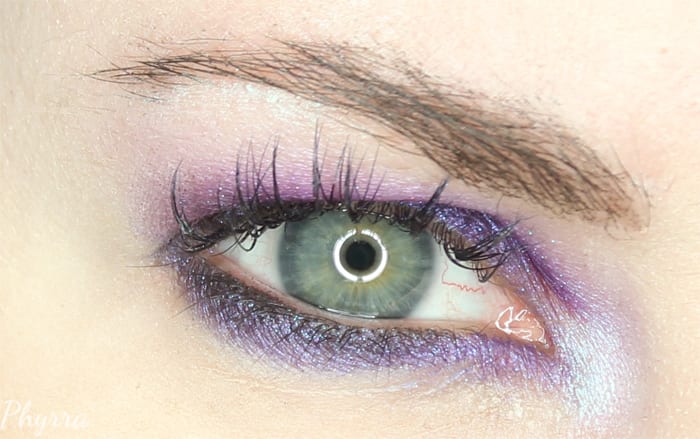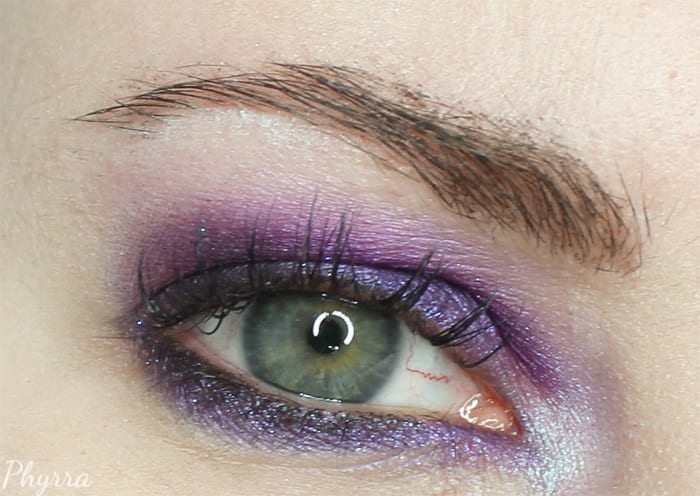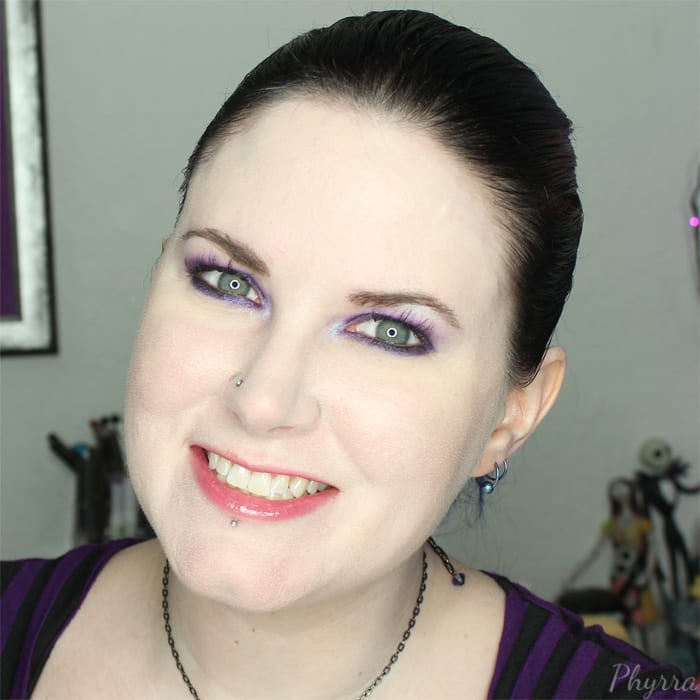 Eyes
Ofra Eye Gel Primer (vegan)
Urban Decay Walk of Shame (bdellium 787) – base shade
Kat Von D Danzig (goss 16) – lid
Sugarpill Poison Plum (makeup geek defined crease brush) – crease
Sugarpill Frostine (goss 5) – to blend out the edges of Poison Plum (vegan)
Japonesque Pixelated Violet – outer lid, outer crease (goss 5), lower lid (real techniques angled)
Japonesque Pixelated Black (bdellium 731) – smudged at roots of lashes
Nyx Brow Mascara in Black
Makeup Geek Sugar Rush (makeup geek pencil brush) – highlight under brows and at inner corner
Face
Cover FX Illuminating primer (vegan)
Cover FX  Oil Free Liquid Foundation in N0 (applied with damp beauty blender)(vegan)
Cover FX Blemish Treatment Concealer in N Xtra Light (applied to the zits on my chin, thanks rosacea)(vegan)
Williamspro Fragrance Free Zero Powder – used to set under the eyes (applied with dry beauty blender)
NARS Olympia – contour blush (applied with real Techniques cheek brush)
Looxi Beauty Ever After – highlighter (applied with ecoTools highlighter brush)
Lips 1
Bite Beauty Agave Lip Mask in Smashed
Lips 2
Obsessive Compulsive Cosmetics RTW in Technopagan (vegan)
To see this look with more lip colors check out my 10 Best Fall Lipsticks for Every Mood!
I'm excited to tell you that Cover FX has expanded their foundation shade range for several of their products. They sent me their liquid foundation in N0, since they noticed that I'd been using a white foundation elixir to lighten N10. The N0 is a very good match. N0 is also offered in the Total Cover Cream and Pressed Mineral foundation. N0 is not available in the Custom Cover Drops. Aside from using concealer on my chin, I didn't use concealer anywhere else and I didn't feel that I needed it thanks to the foundation.
For hooded eyes, you can see the sort of weird dome shape that has to be applied to the hood of the eye to add depth. For my particular eyeshape, I have a weird fold of skin at the outer corner that I need to put a soft color (in this case I used Frostine) to blend out the edge to make sure that the brighter shade (in this case Poison Plum) is softened at that edge. At the last minute I decided to try adding Poison Plum to the inner crease to see how the shape would work and I think it worked ok, though if I was doing it again, I'd bring the middle crease area a bit higher up onto the hood.
In case you don't follow me on Instagram (and you really should for all the gorgeous eye candy I share, lots of pretty makeup and hair from awesome people), I shared that Sugarpill is working on a new palette! I'm so excited!
Anyway, I hope you find this tutorial helpful! I think it's a fun way to wear brights.
What are you wearing today?