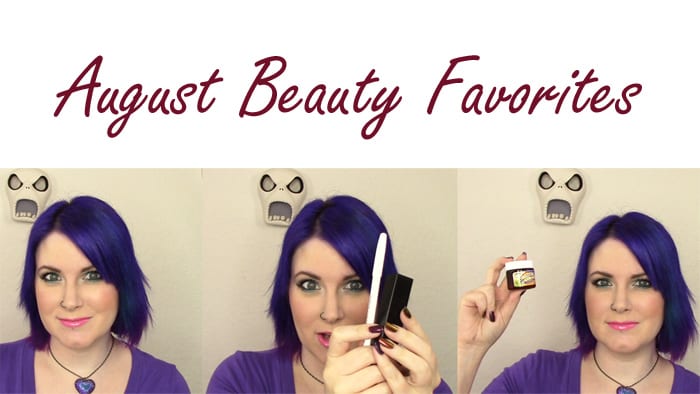 I can't believe it's September already, seriously! I've got my August Beauty Favorites to share with you. I hope you like these too.
August Beauty Favorites

If you like this video please comment and subscribe!
Products Mentioned in Video
Fortune Cookie Soap Whipped Cream in Witch, Please (orange, apple, pear, pineapple and cherries with pumpkin, cinnamon, nutmeg, clove and warm vanilla infused sugar.)
Cover FX Calming Primer (vegan)
Cover FX Pressed Mineral Foundation in N10 (vegan)
Cover FX Powder Brush (vegan)
Zenmed Skincare Duo – B5 Hyaluronic Plumping Serum and Omegaceramide+ Recovery Moisturizer
Embryolisse Lait Creme Concentrate
Sonia Kashuk Chic Luminosity Glow Powder
Anastasia Maya Mia Palette
Urban Decay Pulp Fiction Palette
NARS Audacious Lipstick in Ingrid
Obsessive Compulsive Cosmetics Colour Pencil in Black Dahlia (vegan)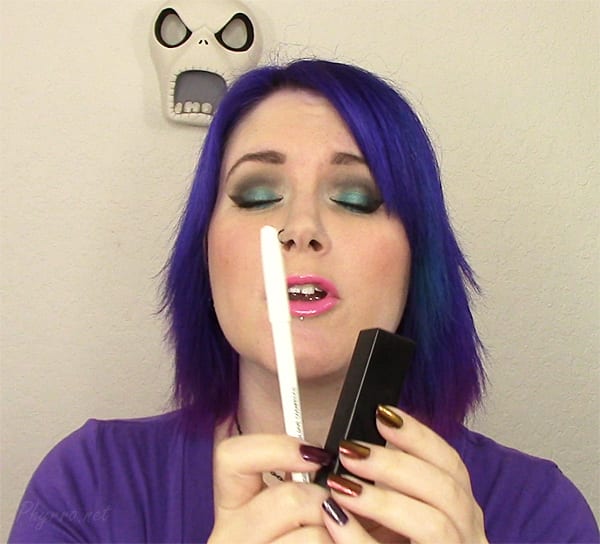 After being off of my rosacea (Metrogel Cream) for several months, I feel like my rosacea meds were thinning my skin out. I've only been taking my Oracea, and while I've had bad skin days, my skin has mostly 'been bad' after I've worked out (which is a trigger for my skin). I'm taking Oracea every other day, and that's keeping the zits at bay, which really helps. So I'm definitely happier overall with my skin. I do not like that my skin was becoming more delicate and felt thinner.
What are your August Beauty Favorites?
Last Updated on