Today I wanted to share my thoughts on the Obsessive Compulsive Cosmetics Unknown Pleasures Collection with you. It's a collection of 6 polishes, 6 lip tars and 2 lip pencils. I have 3 of the polishes, 1 lip tar and 1 lip pencil to show you.
Obsessive Compulsive Cosmetics Unknown Pleasures Review
Obsessive Compulsive Cosmetics is proudly cruelty free and vegan.
Availability
Sephora, OCC Makeup
Price
$18 lip tar .33 oz
$16 colour pencil .04 oz
$10 nail polish .5 oz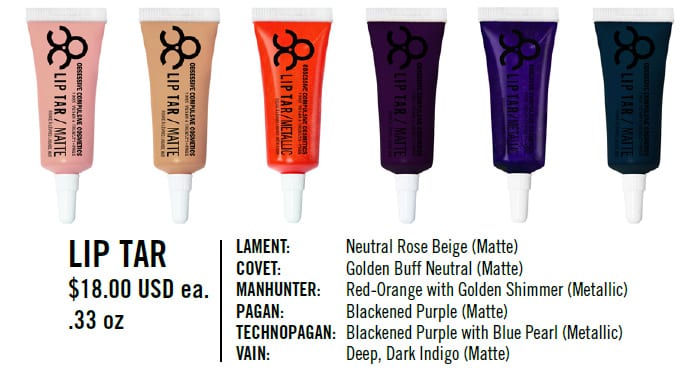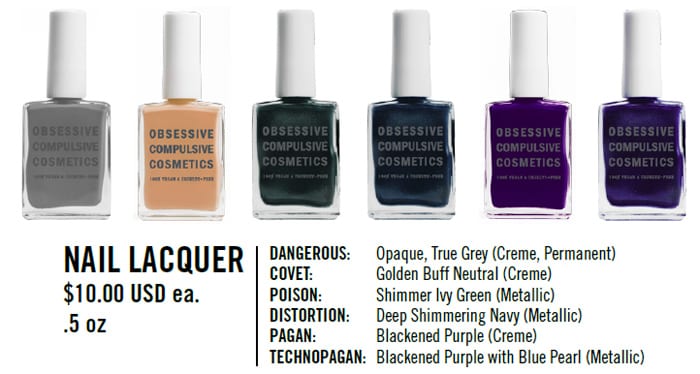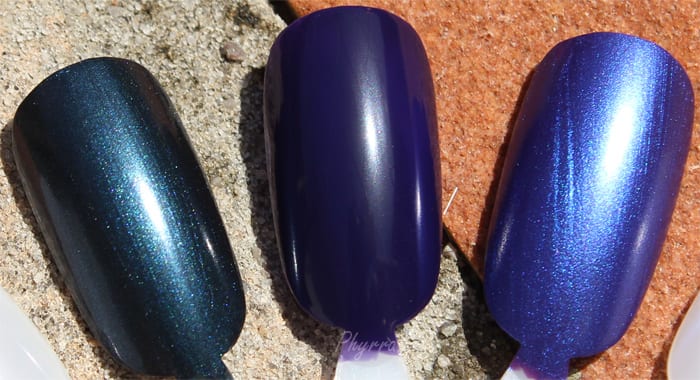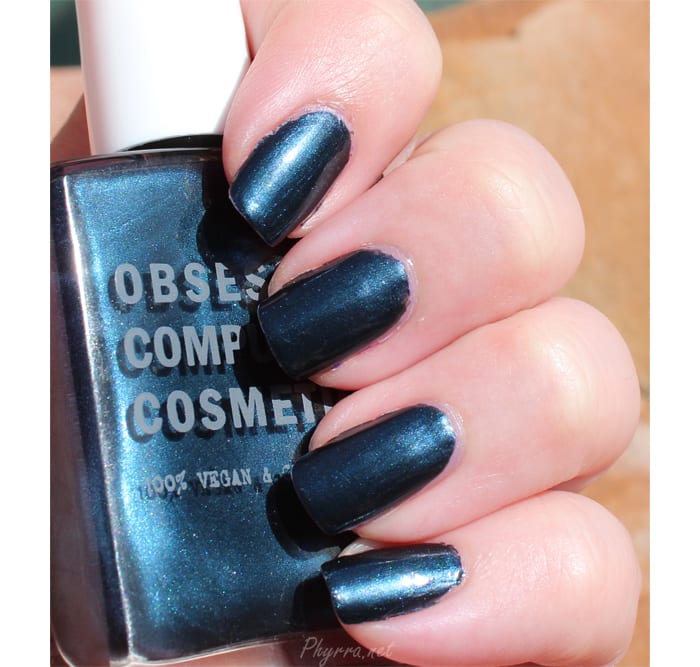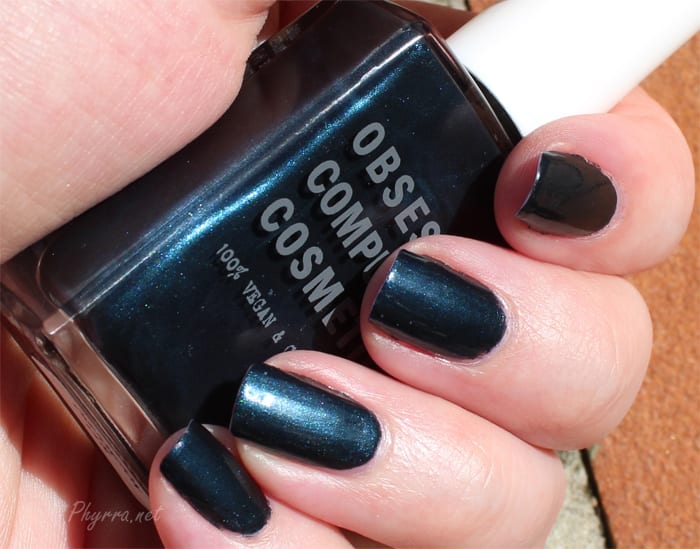 Distortion – blackened navy metallic
Pagan, taken inside, with an accent of OCC Makeup Suspiria.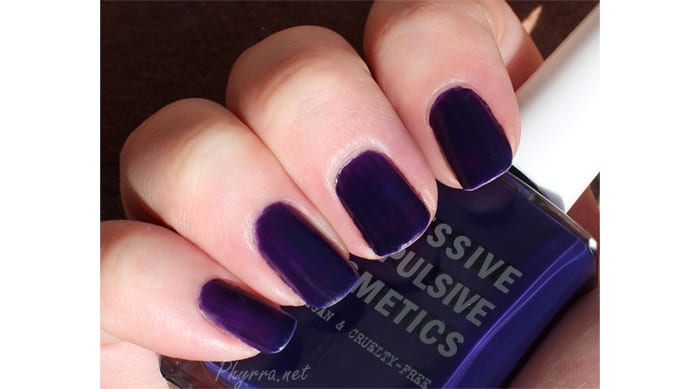 Pagan – blackened purple creme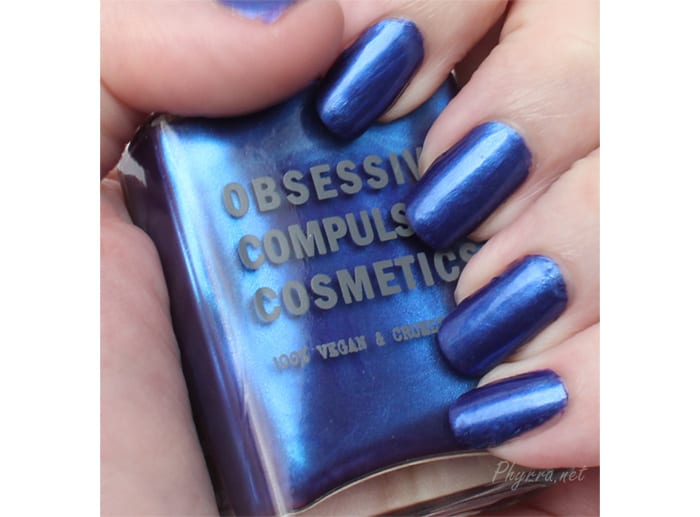 Technopagan – metallic blackened purple with blue pearl
Distortion is gorgeous. I love these sort of blackened shades.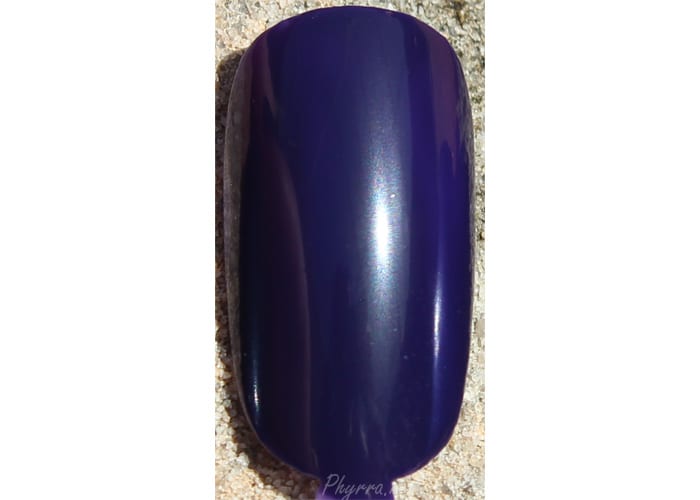 Pagan is easily one of the most beautiful colors for Fall. I'm not even normally a fan of creme polish, but I love this purple shade so much I went out and bought the matching lip tar.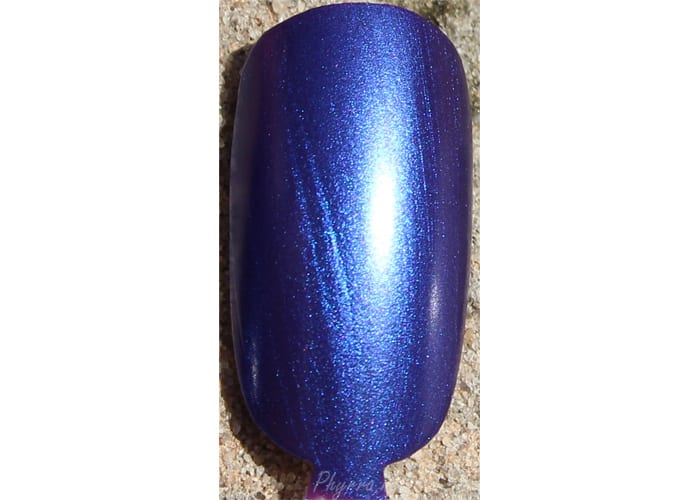 Technopagan is amazing. It matches my hair so well! I took it with me the last time I got a manicure and got so many compliments on it. It's a stunning shade. This is definitely my favorite because of the depth of the color and its uniqueness.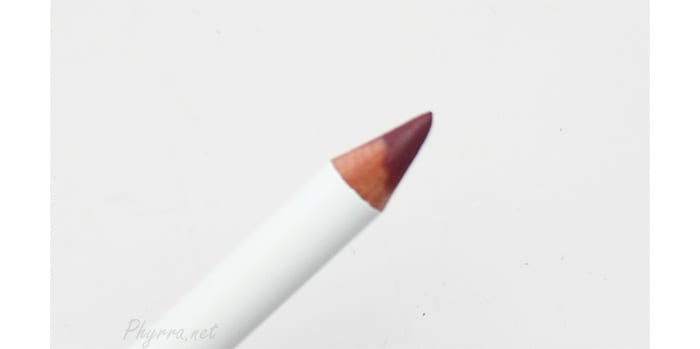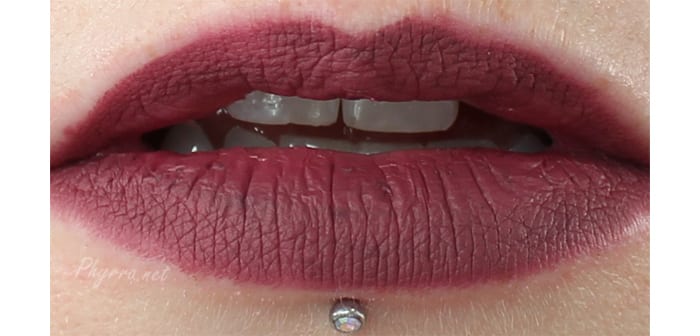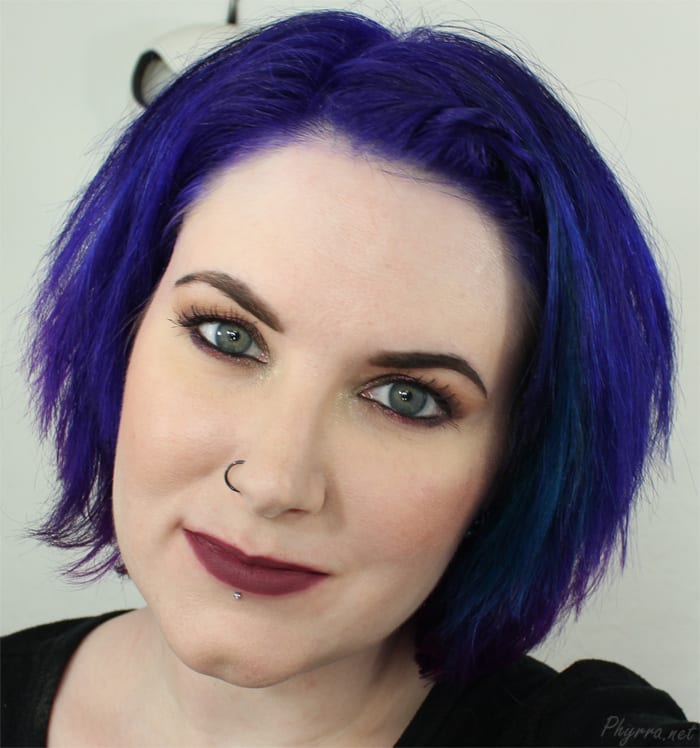 Lydia is described as a darkroom plum. It makes me think of sepia toned pictures and the 1920s. I love these colour pencils because they work so well with lip tars and lipsticks. This shade in particular looks great with vampy shades like NARS Ingrid.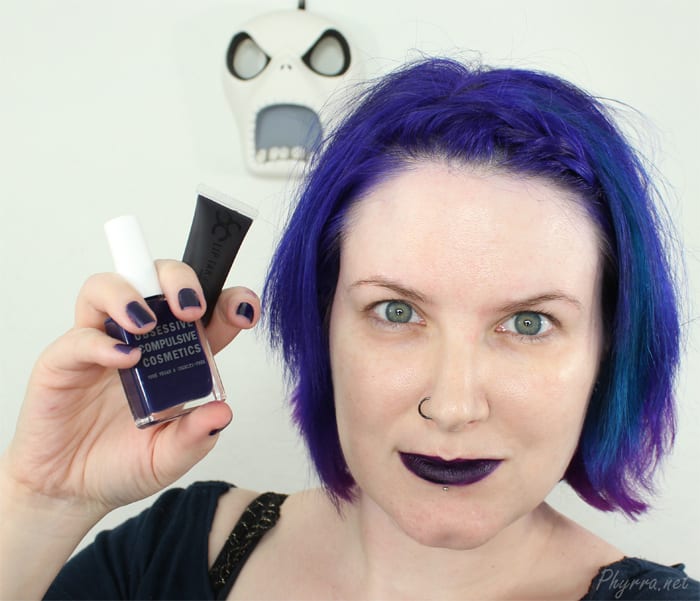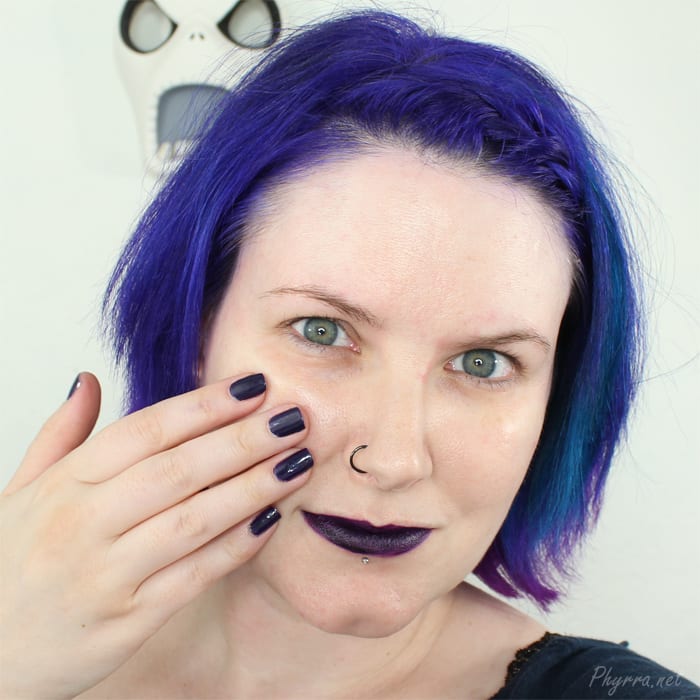 Wearing Pagan nail polish and lip tar together.
I found Pagan a bit difficult to get to apply evenly, but once on I thought it looked gorgeous, especially with the matching nail polish. I will probably end up turning my Pagan into a lip tar pencil to make it easier for me to apply. The color is so great though!
My favorites out of the collection are Technopagan and Pagan, because I just adore purples. I love seeing them in such stunning shades. I am so happy OCC created these two shades. I really like Distortion as well. I really need to buy Technopagan lip tar, because it's amazing.
If you're not a fan of purples or blues (which you know I am definitely a blue purple lover!), this collection also has a dark green metallic, neutral tan and grey, as well as a bright red-orange (maybe inspired by maple leaves?), too, so there's sure to be a shade to suit every taste.
What do you think of the OCC Unknown Pleasures Fall collection? Which shades are your favorites?