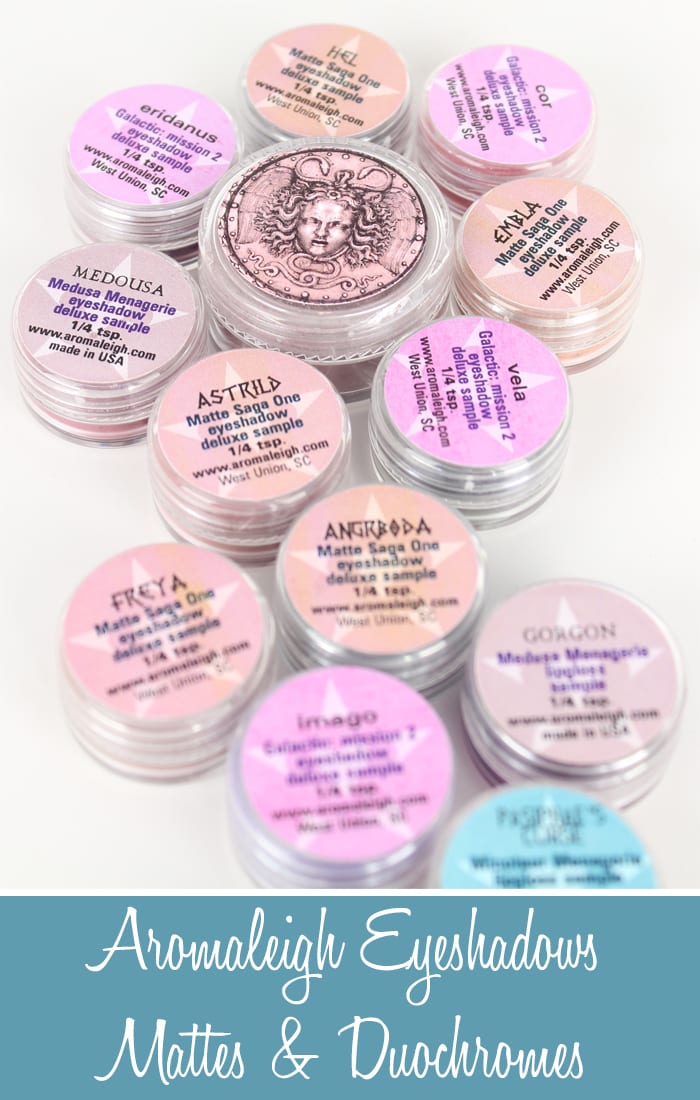 I have several Aromaleigh matte and duochrome eyeshadow swatches to share with you today. I played around with different camera settings and lenses, but used my normal lighting. I used Too Faced Shadow Insurance primer. The duochromes were swatched with a brush damp with e.l.f. Studio Makeup Mist & Set (a cruelty free dupe for MAC Fix+).
Aromaleigh Matte and Duochrome Eyeshadow Swatches
Where to Buy
Aromaleigh
Price
$3.50 – 1/4 tsp in 3 gram jar (mini eyeshadow)
$7.25 – 3/4 tsp in 5 gram jar (full size eyeshadow)
$7 – 4 grams of product in 10 gram jar (mini multipurpose product)
$2.25 – 1/4 tsp in 3 gram jar (mini gloss)
$12 – 10 gram full size tube (full size gloss)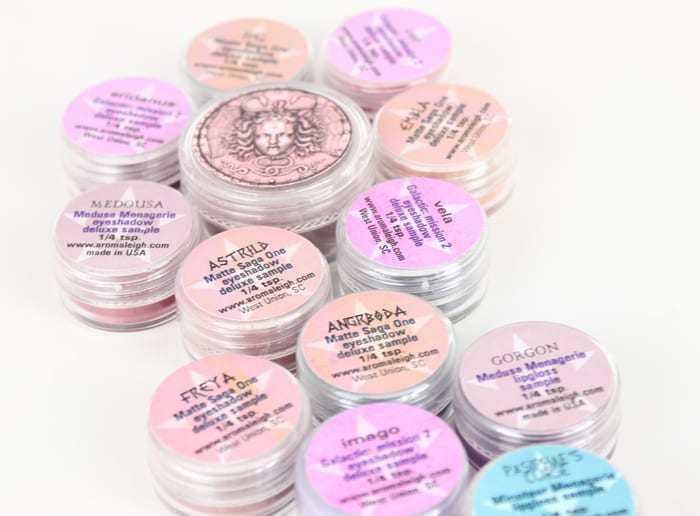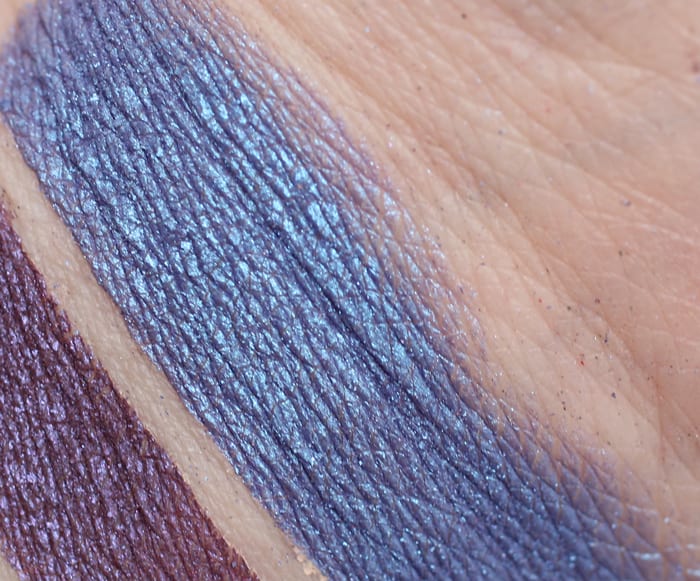 Imago
a rich periwinkle with a strong blue glow.
I love this color. It's a pretty blue on blue with purple undertones.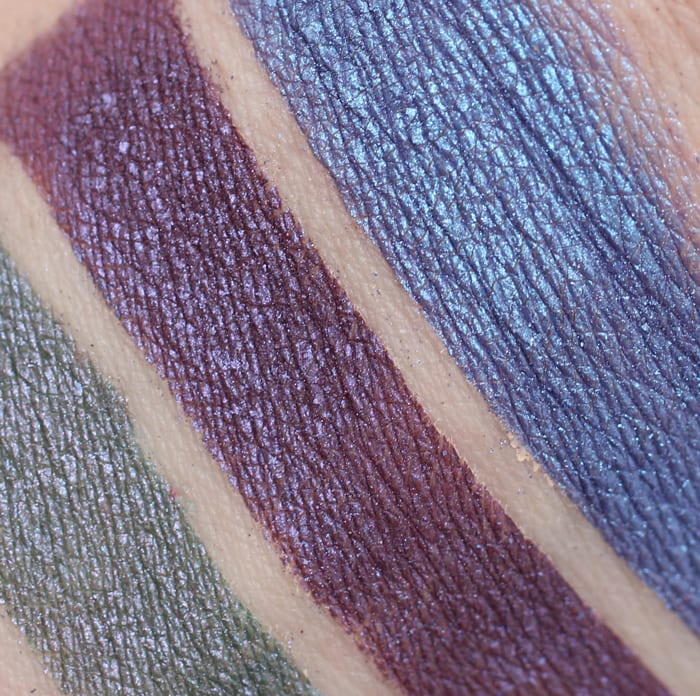 Eridanus
a glowing warm purple with a cooler purple/blue shift (v)
This is a pretty red-toned purple. I do see pink, violet and blue sparkles in the shift.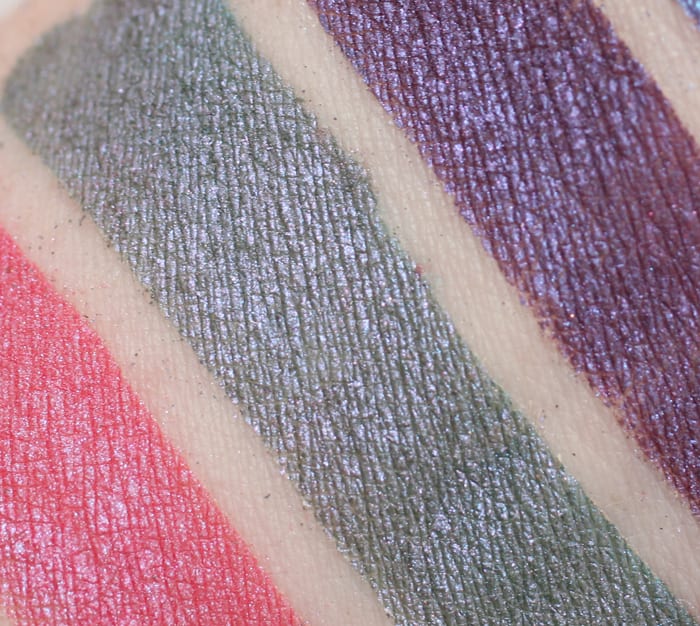 Vela
mossy green with a violet glow.
This is a green with a pink-violet shift.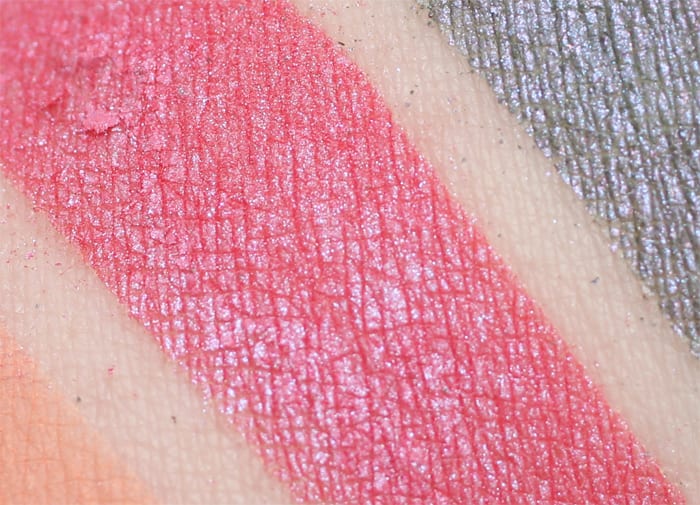 Cor
a red base, but a stronger blue shift- so this shade will often flash as fuchsia with a blue glow.
This looks like a pinky-red to me and I don't really see a blue shift but I like the vibrant shade.


Embla
A flattering peachy buff pink matte. (v)
This reads as a light peach beige matte on me.


Astrild
Midtone pinked buff with mauve tones. (v)
This reads as a nude pink on me.


Freya
Midtone-Deep russet brown with mauve tones. (v)
This is a milky brown with mauve tones on me.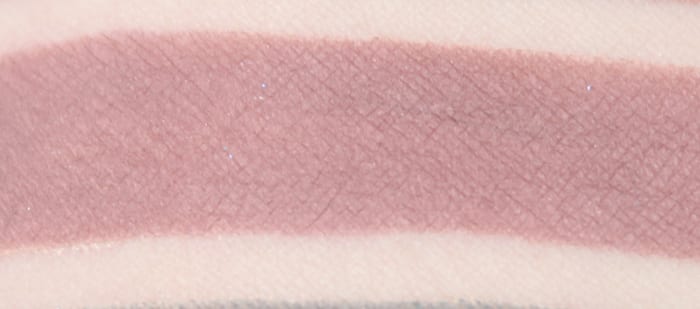 Amphisbaena
a curiously flattering cool greyed mauve contour powder, from the Medusa Menagerie collection.
This is a medium pink taupe matte.


Angrboda
Deep heathered grey teal. (v)
To me this is a slate blue grey matte.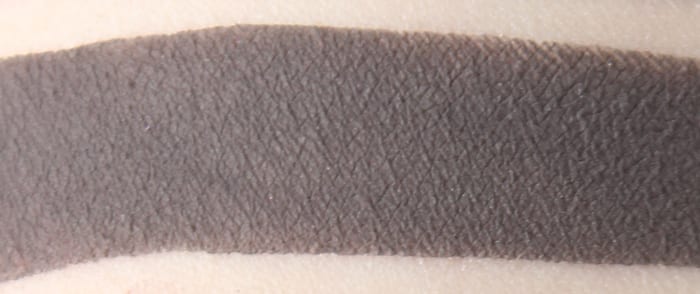 Hel
deep tonal grey/black matte. (v)
This is a gorgeous rich charcoal grey matte.


Medousa
vivid and rich red/burgundy with pink undertones.
This is a pretty burgundy matte.



Gorgon
A deep purple with red/berry undertones and strong aqua shift.
This is a gloss. It has a purple berry base and strong turquoise shift.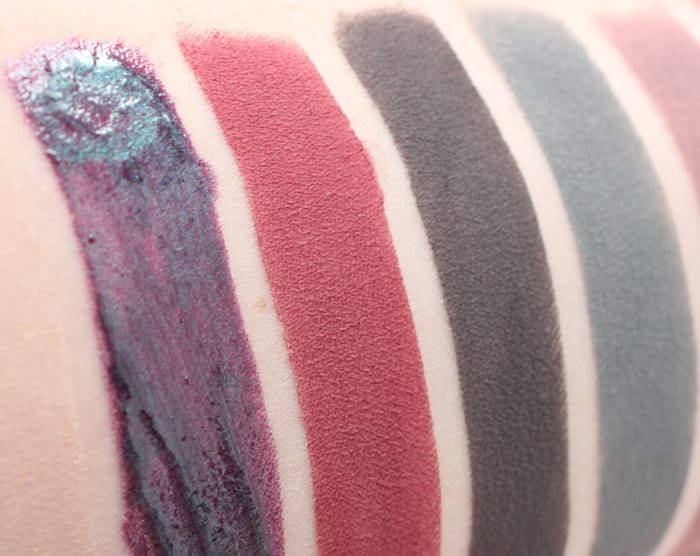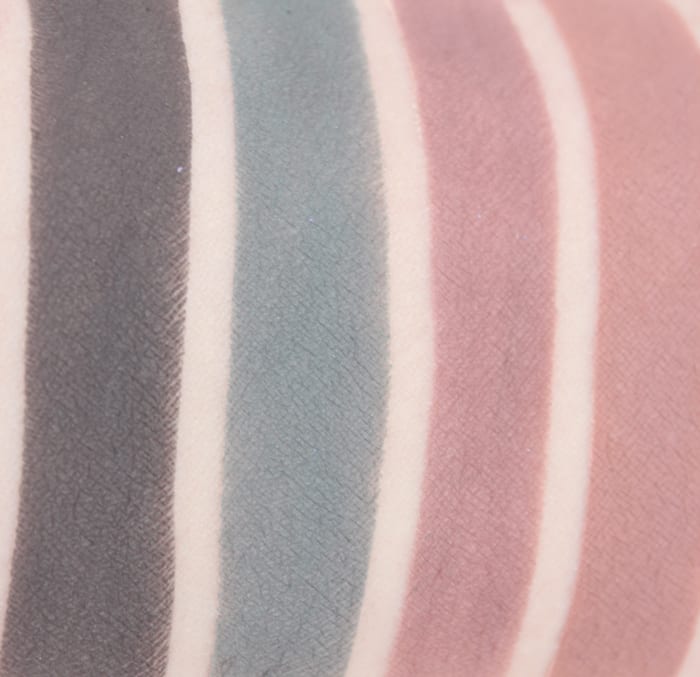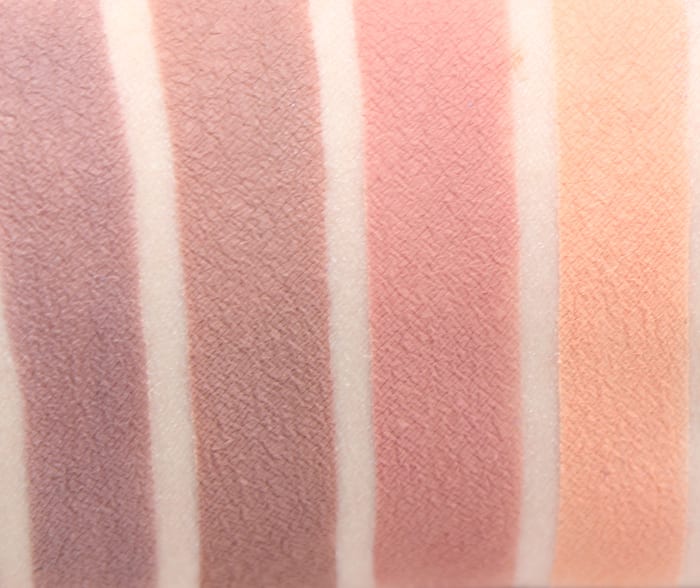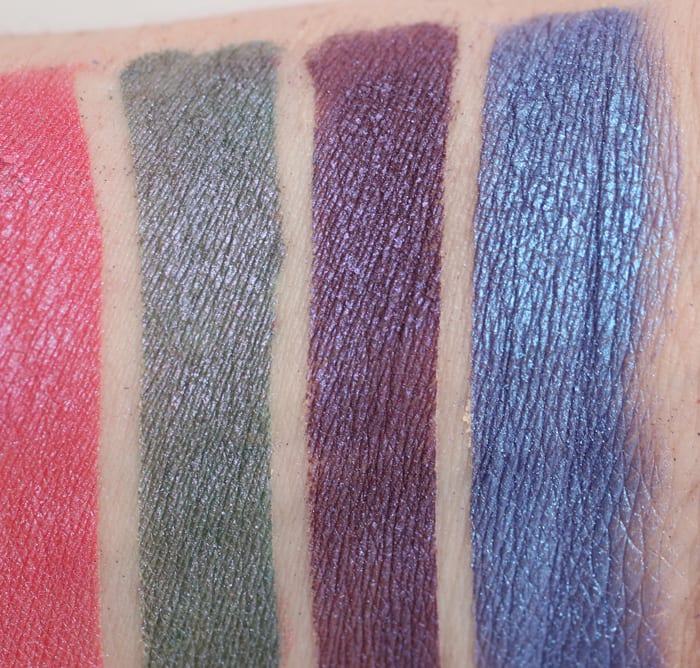 I shared a video on Instagram of these colors in case you wanted to see them in action.

I absolutely love the names of these colors. I love Norse mythology and really appreciate that Aromaleigh drew on that for the names of the mattes. The duochrome eyeshadows are from the Galactic Mission 2 and are space themed, which is cool. Amphisbaena, Gorgon and Medousa are from the Medusa Menagerie collection. From this set of colors my favorites are Imago, Eridanus, Amphisbaena, Freya, Astrild, Embla and Hel.
Aromaleigh holds weekly 25% off sales, so if there's something you want you can keep an eye out for it. They also do pre-order boxes every once in a while. They just had an X-Files box pre-order and I ordered one because I loved the original X-Files tv show and I plan on watching the new X-Files that premieres January 24, 2016. If you're interested in the X-Files box, head over to Aromaleigh soon, because the first 50 boxes already sold out and I think there will only be an additional 25 boxes.
What do you think of these eyeshadows? Will you be watching the new X-Files?
Last Updated on