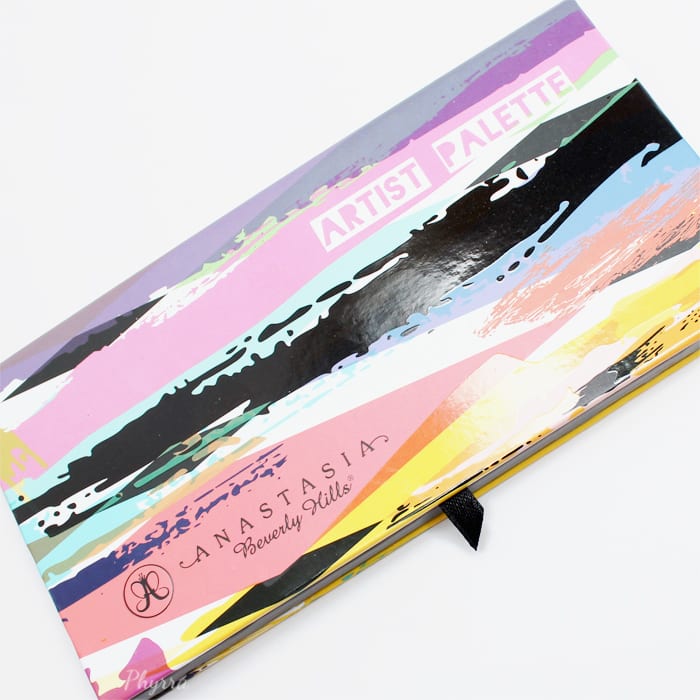 Happy Tuesday! Today I've got the Anastasia Beverly Hills Artist Palette to share with you. Anastasia claims that this is a palette of 12 highly-pigmented eyeshadows. Let's see if I agree, shall we?
Anastasia Beverly Hills Artist Palette Review

If you like this video please give it a thumbs up and share!
Where to Buy
Macys, Ulta, Sephora
About the Anastasia Beverly Hills Artist Palette
As an artist, Anastasia was drawn to developing a palette that spoke to summertime's bright colors. This palette features ultra-pigmented eye shadows that impart true-color and the season's bright, eye-popping hues.
Price
$30 for 12 eyeshadows at .025 oz each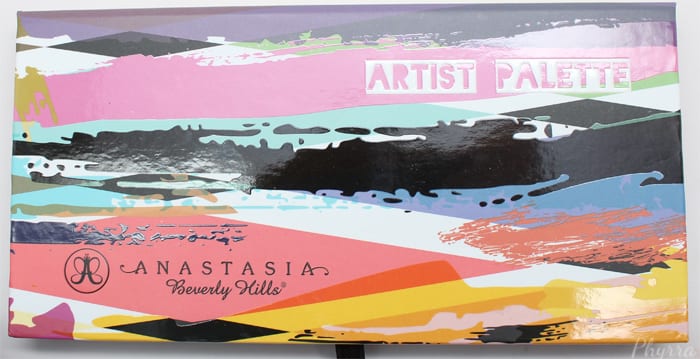 I swatched these on bare skin with bdellium 777 brushes. I ran the brush across the eyeshadow and then brushed them on my skin. They look much better when worn over primer.
Dusty Rose – Aubergine – Punch Fuchsia – Orange You Fancy – Beigely
Anaconda – Phresh – Buttery – Baby I'm a Star – Coal

Dusty Rose
matte mauve
midtone mauve matte, good pigmentation

Aubergine
velvet eggplant
deep brown with a hint of eggplant purple tone and slight sheen

Anaconda
shimmery green
warm earthy shimmery green with a brown base

Punch Fuchsia
velvet bright purple
soft berry purple with pink tone and slight sheen

Buttery
velvet soft yellow
light pastel yellow with a slight sheen

Blue Velvet
velvet navy
dark navy, patchy

Coal
matte black
soft black matte

Unicorn
shimmery periwinkle
blue with purple tones, patchy

Phresh
matte bright yellow
sheer bright yellow matte, patchy

Baby I'm a Star
sparkling brown
deep sparkling brown

Orange You Fancy
shimmery orange
midtone shimmery orange, I like this one.

Beigely
shimmery beige
Light silvery beige with brown undertone shimmer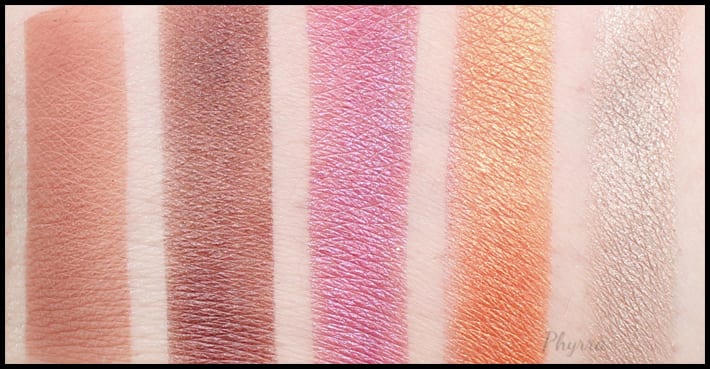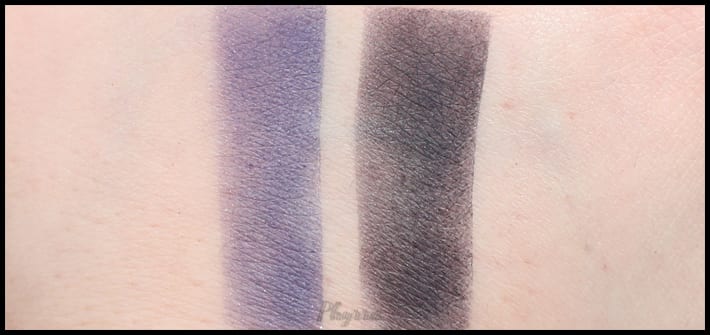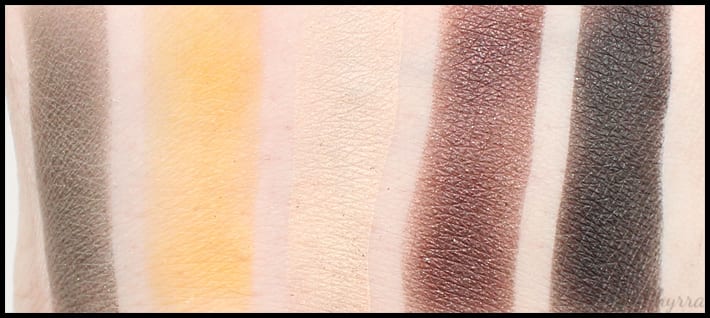 So first let me say I'm thrilled to see Anastasia saying she's made a palette filled with summer brights. I love the bright colors and I love the concept. In practice, I think some of the shades left me wanting more pigmentation, especially Phresh, Unicorn and Blue Velvet.
I love the packaging! It's really fun and artsy with splashes of color. The names are printed under each eyeshadow, which I really appreciate. There's a mirror. The included double ended brush is ok, better quality than some of the previous brushes.
Compared to her eyeshadow singles, these aren't as pigmented or buttery smooth to work with. They just don't feel as nice when applied and they don't wear as well. If you use primer, it'll be much better. With Phresh, Unicorn and Blue Velvet, you're going to want a colored base underneath it, so you'll need to apply eyeshadow primer -> colored base -> eyeshadow.
Overall, with 3 of the 12 shades being less than stellar, this is just an ok palette, not a great one. I'd skip it unless you're ok with putting the extra effort in with some of those shades.
What do you think of the Anastasia Artist Palette?
Because I want more brands to make brightly colored eyeshadow palettes, I purchased 2 of these – one for me and one to give away. You must enter via the Rafflecopter widget below. USA / Canada shipping addresses only. Official rules.  Ends July 15, 2015.