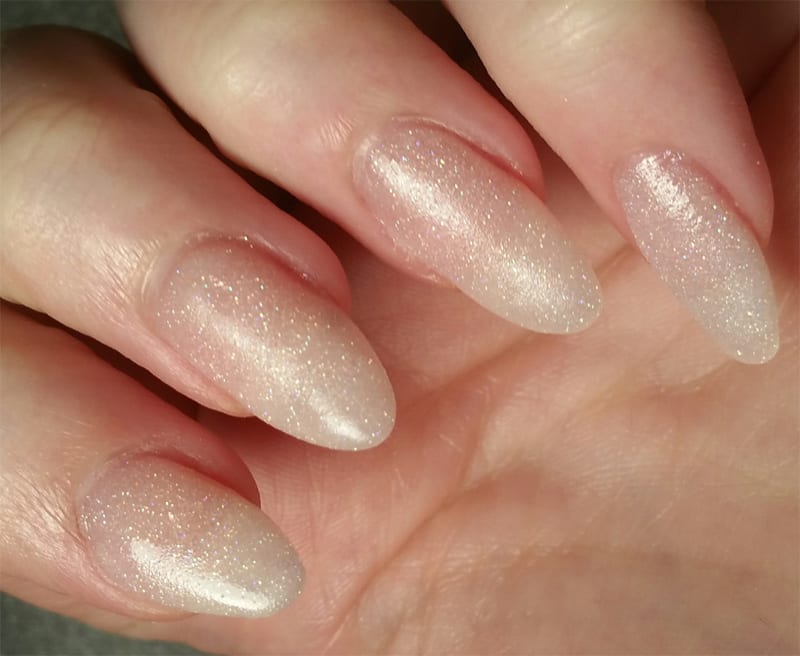 On Friday I went to Totally Polished to get almond shaped nails, my lash extensions touched up, and my brows shaped. I'd never had acrylics done before, only shellac and gel nails. My natural nails are pretty long thanks to CND Rescue RXX, but I wanted to make sure that they were strong and unlikely to break while I'm on my trip in LA. I had the option for a blush base (can you say BORING?) or the iridescent white base. Of course, I opted for the iridescent white base (seriously, it's like a white version of Fyrinnae Nijiro) because I always prefer iridescent or holographic colors.
Almond Shaped Nails
First my nails were cleaned and shaped into the almond shape. Then it was time to strengthen them. It was really cool to watch Thisha apply the acrylic mixture (which looked like wet sand) onto my nails. For my thumbs, which are super short, she created a slight tip from scratch.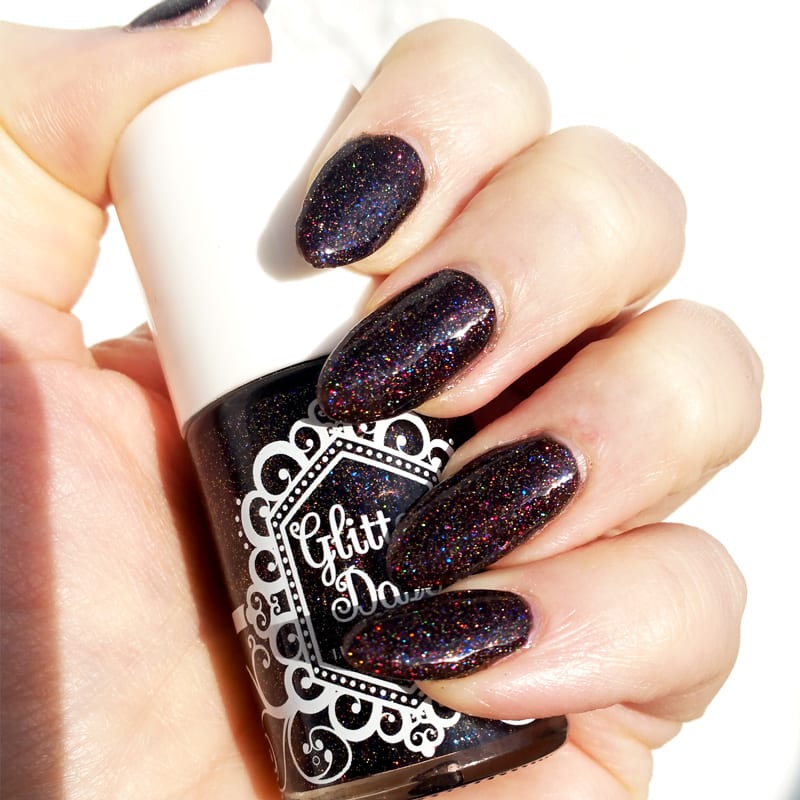 Once the acrylic was dry, it was hard. So then it was just a matter of applying my nail polish. I brought GlitterDaze Bellatrix with me and used that for my mani. It's so gorgeous! Black base, magenta shift, and scattered holo? Yes please!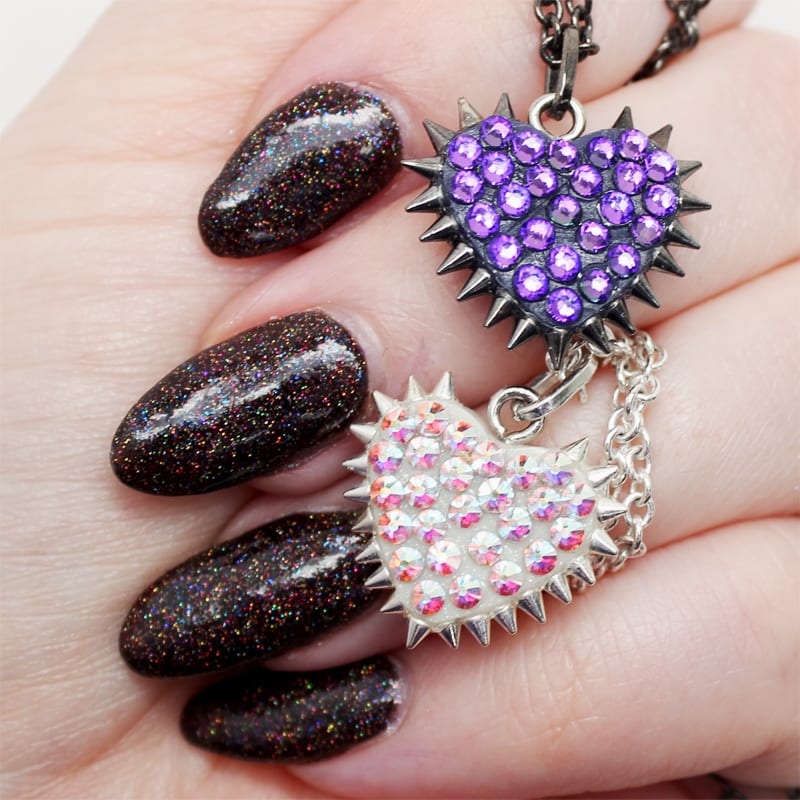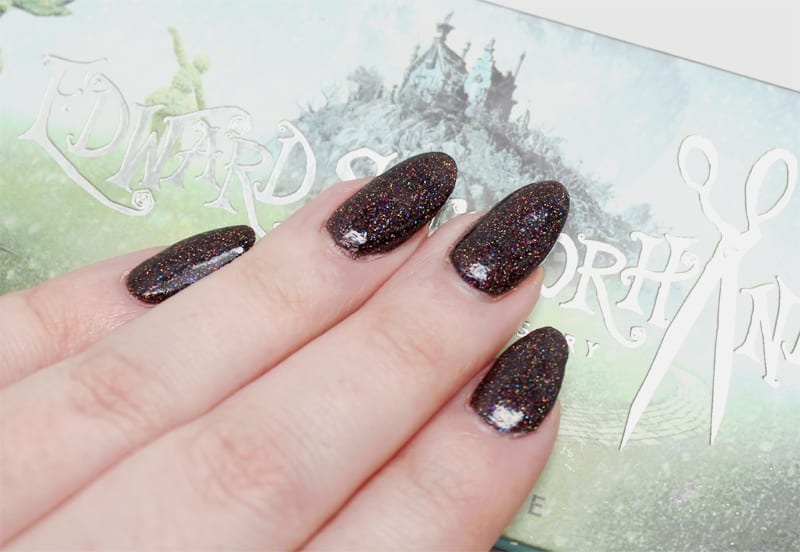 I thought about trying ballet point / coffin shaped nails (because I love how they look) or stiletto nails, but I decided that those shapes would be too long for me to comfortably wear right now. The almond shape is a good choice for me right now because I'm just starting to get used to having longer nails. Until I had my PRK eye surgery, I always kept my nails short.
What do you think of almond shaped nails?
Last Updated on