A Girl's Gotta Spa! Arise Perfume
Today I wanted to share the A Girl's Gotta Spa! Arise perfume with you. A Girl's Gotta Spa! was founded by my friend and fellow beauty blogger Shannon to bring high-quality, handcrafted indie bath and body products to you. She sent me a bottle of Arise to test out. Her products are cruelty-free, vegan and Leaping Bunny Certified. They're made in small batches in the USA.
Where to Buy
A Girl's Gotta Spa!, Amazon
Price
$24 for 0.27 fl oz / 8ml
Ingredients
Vitis vinifera (Grape) Seed Oil, Parfum (A Girl's Gotta Spa!'s proprietary blend of fragrance and essential oils.)

A Girl's Gotta Spa! says this about Arise:
Arise, this is your moment. To bask in the glow of what is. To shine knowing your true potential. To confidently go after what is rightfully yours. Arise, and know your own strength. Your eyes wide open. Fearless in your stride. Your capabilities are limitless.
I adore the uplifting message that goes along with this perfume.
Click here to read my A Girl's Gotta Spa! Energizing Citrus Body Lotion review. You may also enjoy my interview with Shannon.
Arise Perfume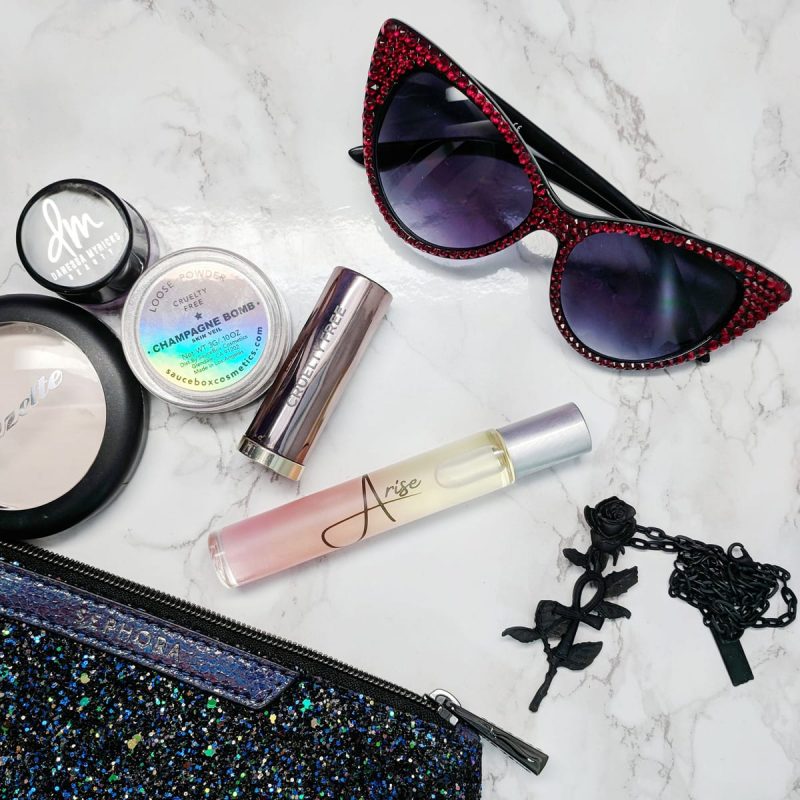 I'm a huge fan of Arise's packaging. I really love and prefer being able to buy rollerball perfume packaging like this. It's so easy to toss into my makeup bag for on the go touch ups and travel.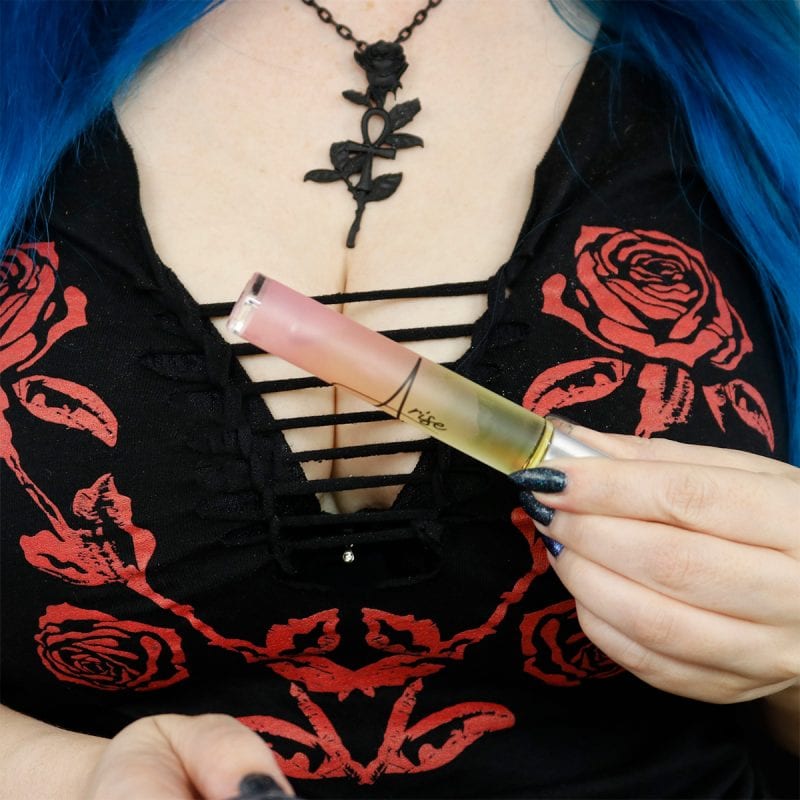 Love my shirt? Click here to get yours! You can find my black rose ankh necklace on Amazon too!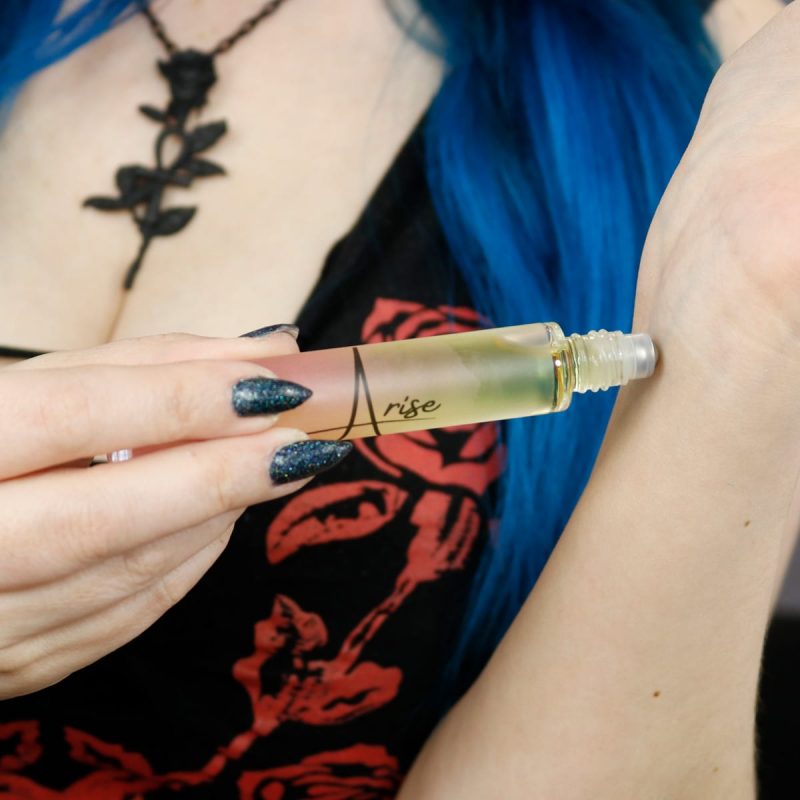 A Girl's Gotta Spa!'s first perfume, Arise, is a fresh fruity floral fragrance. With my own personal body chemistry this is mostly a soft floral with hints of fruit to keep it invigorating. When I first apply Arise perfume to my skin I smell soft, clear jasmine. After a few minutes I get hints of uplifting fruity citrus intertwined with the elegant floral notes. Later I smell hints of comforting vanilla, but the jasmine is the dominant scent for me. Throughout the next several hours I mostly smelled soft jasmine.
I like to apply Arise lightly by dabbing it on my wrists, behind the knees and behind the ear. When applied like this, the throw is very small, only within my personal space. Ray and Dave can smell it on me if I hug them, but not if they're sitting on the other side of the room from me. It's a perfect fragrance for daytime. Arise's scent notes truly are uplifting, slightly sweet, and light. I love it!
If you're a floral or fruity floral fan, you should check out A Girl's Gotta Spa! Arise Perfume. You'll love this uplifting fragrance.
If you prefer warmer, smokier fragrances, A Girl's Gotta Spa! just launched a new perfume called Soar! I purchased it and I'll be reviewing it once I receive it.
What's your favorite type of perfume?