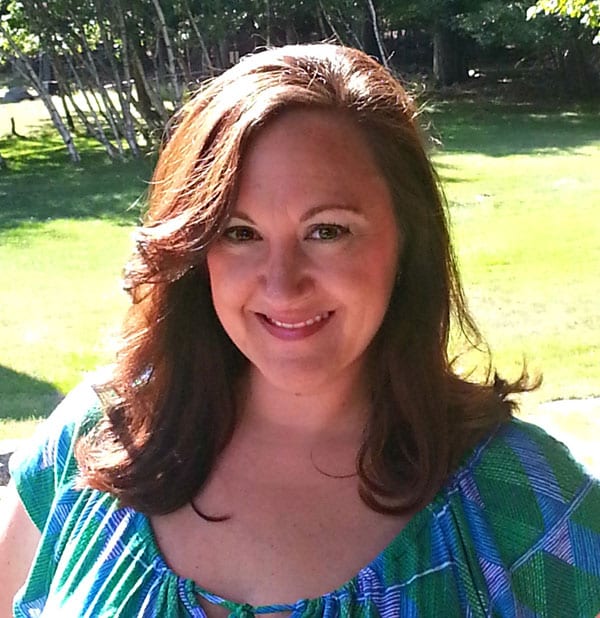 Good morning! I know I haven't done an Independent Spotlight in quite a long time, but I've got one for you today. Today I'm featuring Shannon from the blog A Girl's Gotta Spa!. Not only is she a blogger, she just started her own company and Indie Go Go Campaign to raise money to create her own line of spa products. Like many of us, she's sick and tired of hearing about the latest trendy ingredient and wants products that work. So let's get to know Shannon and A Girl's Gotta Spa!
Independent Spotlight A Girl's Gotta Spa!
How long have you loved makeup?
Is forever a good starting point? I remember when I was a little girl, the rule was that I couldn't wear makeup until I was 13. I lived directly across the street from a drugstore and would frequent the beauty aisle just making a mental checklist of all of the products I wanted to buy. When I finally turned 13, the first thing I did was to go to the store and make my first makeup purchase with my babysitting money. This was 1987 and back then Clairol had this electronic system where you could input your eye, hair and skin color and it would assign you a number for the makeup collection that was most appropriate to you (yes they made makeup back then!) So the eye shadows used to have this number in the corner of the packaging so that you could quickly identify which ones were "yours." This was my first experience with trying to find the right foundation, blush and eye shadow that were suitable for me. And at the time, it was "cutting edge"!
How did you get into blogging?
I have my BA in Psychology and once I moved to rural PA (the Poconos), the pay just wasn't there. I already had 3 sons at that point (I now have 4), so there really was no way I could work full time and have the money to pay for childcare. I did work part-time as a sales person for Epson Printers on weekends, but winters are bad here and I didn't feel like risking my life in the ice and snow just to make my sales quota. Like most SAHM's, I turned to direct sales to try to make money. It was a bath and body/spa brand called Jordan Essentials. However, since I'm rural, I chose to not go the typical "home party" route and decided I needed a way to reach beyond my location. Blogging seemed to be the way I could do this. I also LOVE to write and always have. It seemed like the perfect fit to write about beauty. Eventually I stopped doing direct sales and began to do reviews of products and gave skin care tips because I saw a need for it. Too much advertising hype and wasting money because of someone claiming a product was, "the next best thing." I also, as a mom, recognized the need to take care of myself. A lot of my readers at the time gave so much feedback that they were so focused on everyone else but themselves. The point was driven home to me when I had a miscarriage in 2006. The only way I lifted my spirits was by putting on makeup, actually doing my hair and using fragrant skin care products that would boost my mood. Honestly, beauty (and blogging) saved me from falling apart.
How long have you been blogging?
8 years! Or how about
EIGHT YEARS
! All caps gets my enthusiasm across better. 🙂 I have loved every minute. My readers have seen me through a miscarriage, the birth of my youngest son Brody, a divorce, and my
new marriage this past June
. Through good and through bad, A Girl's Gotta Spa! has been the consistency in my life. I cannot imagine life without it. I love the emails from readers, I love the comments, I love the tweets and likes…everything.
What made you decide to form your own bath and body company?
Several years ago a mentor of mine told me he felt I would be perfect for it. Over the years I've had readers say I should start my own line. There also seemed to be this over-saturation of advertising and marketing hype in the beauty world, from photoshopping to overindulgent claims. To be honest, I receive products all the time that claim to be unique and a stand out from the crowd type of product. But, what I've noticed is that they are really all the same. Maybe this one has this year's trendy ingredient, or that one has gotten huge celeb backing…but in the end there really hasn't been something that truly makes it stand out. Don't get me wrong, I love a good product and will rave about it. I also will tell readers about overly boastful product claims too. I just decided it was time to launch a natural line that spoke for itself. Something that doesn't have trendy ingredients and base the awesomeness of the brand on that (because trends come and go.) Something that doesn't have to photoshop until kingdom come just to make it look appealing. I wanted to launch something real. And since this is what my readers have been asking for, I decided to just go for it.
What prompted you to go cruelty free?
While it's true that I've reviewed brands that are not cruelty free on the blog, I personally knew that I did not want to launch a brand that tested on animals. Not only does our manufacturer not test, but I made sure the supplier does not test either. This was of the utmost importance to me. I think people are more educated these days about how exactly products get on the market, where before no one really knew (nor were companies transparent and forthright) that your favorite shampoo was being tested on an animal first. Just like people actually take time to read the label now. Years ago most of us (and myself personally) just thought that no one would actually put unnecessary ingredients in a product that could be harmful. We are now a lot wiser.
How did you come up with your company name / blog name?
I've never thought of the blog name as just a title. It was (and is) an action phrase, a verb…hence why there is an exclamation point on the end of it. I grew up in the Calgon, Take Me Away era and A Girl's Gotta Spa! has the same intention. Additionally, it is not Girls Gotta Spa (and to be honest, when people say that, it's like hearing nails on a chalkboard to me.) That indicates that "other girls" need to spa. "A" indicates singularity. And in that singularity, it means YOU. Girl's versus Girls because the apostrophe indicates possession. In the end, each part of A Girl's Gotta Spa! means that you, essentially, are taking ownership over pampering your mind and body.
What is your favorite product to create?
I am a HUGE sugar scrub fan. Deciding which scrub to launch with first was exciting. However, I have to say that coming out with a Lavender lip balm is what I am most excited about. While we surely will have your typical "fruity" and peppermint lip balms, how often do you come across a Lavender one? Serenity right on your lips! I predict it will sell out.
What's your favorite beauty trend?
I am so the non-trend girl. I like what I like whether this magazine or that celebrity says it's the trend. We'll talk about trends on A Girl's Gotta Spa! but I personally don't really follow them myself.
Do you have a signature scent?
Hmm. I can't say that I do. I guess from constantly getting things to review, it's difficult to just stick to one product or scent. I can tell you that I am a huge fan of floral, feminine scents though. I had hoped that others loved floral scents as much as I do, but through our product survey, potential customers said they loved Lavender, Citrus and Chocolate above all the scents we presented them with. So I plan to get outside my own preferences and give others what they are looking for.
What's your skincare routine?
This is a post in and of itself! I make sure to exfoliate (face and body) 2x per week. For my face, I use an anti-aging serum when I have one on hand, a toner, and a moisturizer. I'm also all about masks as well. My favorite at the moment is a chocolate mask from Bernard Cassiere. Body usually involves a sugar scrub, body wash and a body butter. When I can get to the spa, a facial is the most important to me because it really makes my skin glow.
What's your favorite chocolate?
Godiva. Hands down. They make the best chocolates. I also love to go to artsy restaurants who go all fancy with their desserts and typically always have something chocolate. I live in PA where chocolate is part of our history–who am I to argue? 😉
Do you have any pets?
Yes and that's a funny story. All my life I've had dogs. From the time I was born up until a few years ago. So saying I am a dog person would be an accurate assumption. About two years ago a stray cat found its way to my house. It was winter and I felt bad for her, so I kept bringing her food and water….then eventually blankets to sleep on. I knew I was hooked then. One night she climbed up on a bench outside the living room and tapped her paw on the window. I immediately called my husband and said I decided we were keeping her. I'm still amazed at how much I love Roxie. I am so not a cat person, yet she's my girl.
If we were to peek at your ipod, what would we find on your playlist?
I'm a huge Christian music fan. Off the top of my head you'd find Toby Mac, Mandisa, Newsboys and Third Day. It's not your typical "church" music. I like stuff I can dance to and lyrics that have meaning for my life. However, I do listen to regular music too–Katy Perry is a favorite.
What do you do to pamper yourself?
With 4 boys it's very difficult to find the time to go to the spa, so I tend to light candles often, use products that have relaxing or uplifting scents and that nourish my skin, use hair care products that make me feel like I'm having a good hair day everyday and makeup that makes me look at myself and say, "WOW." There's nothing more pampering to your spirit than feeling good about YOU.
Thank you Shannon!