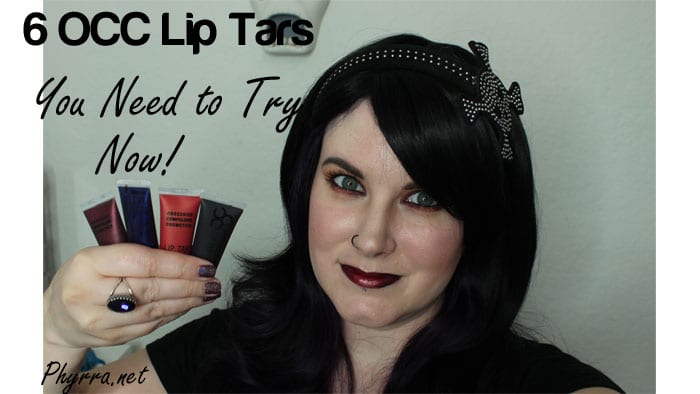 Happy Friday! Today I've got the 6 lip tars you need to try now! I also share a few custom combinations, as well as tips for application. OCC is 100% vegan and cruelty free.
All lip tars purchased by me. All colour pencils sent for consideration.
6 OCC Lip Tars You Need to Try Now

If you like this video please give it a thumbs up, share and subscribe!
Products Mentioned in the Video
Technopagan – blackened purple with blue pearl
Black Metal Dahlia – blackened burgundy with red pearl
Super NSFW – gold laced red
Pagan – blackened purple
Hoochie – extreme magenta
Strumpet – seedless grape red
Lip Tar Primer
Colour Pencils
Colour Pencil Set
$18 per lip tar
$16 per pencil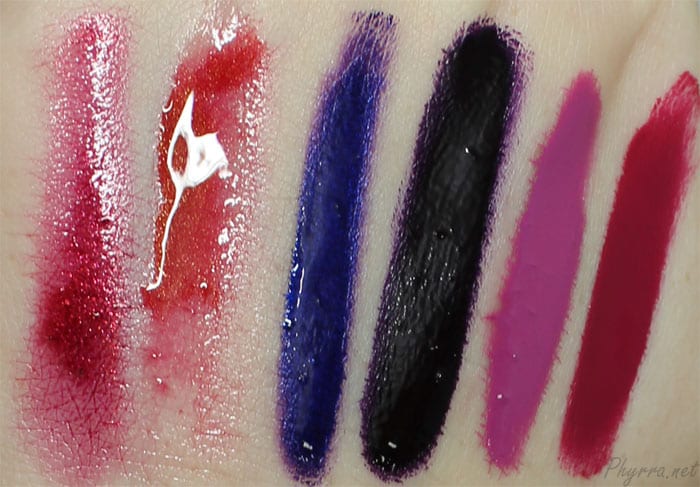 The above swatches I took during my video. They were not swatched on primer, so you can see how they migrated on my hand. This is why it's critical to use a primer, then apply the colors sparingly.
Left to Right – Black Metal Dahlia – Super NSFW – Technopagan – Pagan – Hoochie – Strumpet
What Obsessive Compulsive Cosmetics Lip Tars are on your must try list? Any shades I should check out?
Last Updated on