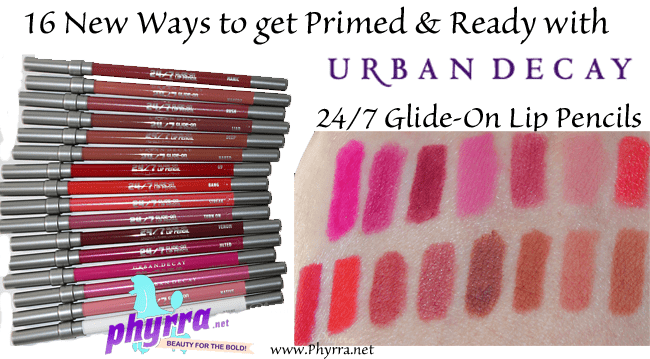 Brand New for Fall 2013, Urban Decay has revamped and released 16 new Urban Decay 24/7 Glide-On Lip Pencils. Let's take a look at the new lip liner pencils! UD sent these to me.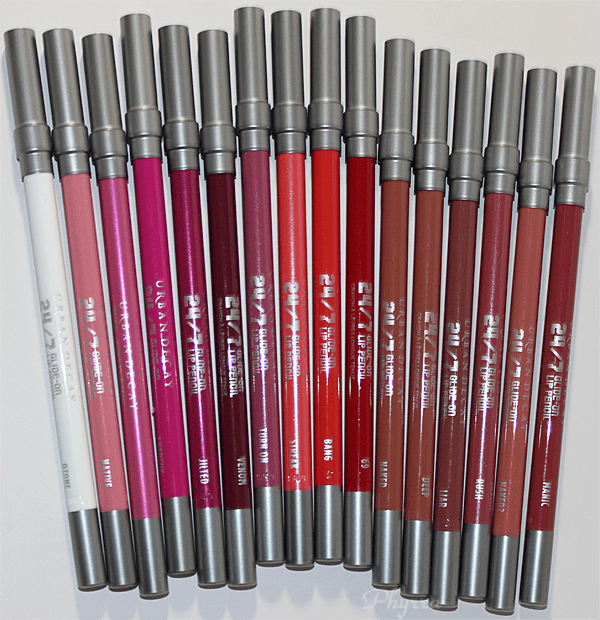 Urban Decay is cruelty-free and on PETA's list as Does Not Test On Animals.
Price
$19 – This will go live on UrbanDecay.com on July 9, 2013.
Urban Decay Says
No matter what you're going to do, smooch, nibble, lick or pout, the 24/7 Glide-On Lip Pencil stays put through everything you're going to do. UD relaunches their entire lip pencils with a brand new shade range. The new pencils prime and define, providing you with long-lasting lip color. If you fill in your lips completely it will prime them for lipstick or gloss, grabbing on to help your color last and last. This formula is long-lasting, waterproof, and featherproof. Our pencils are made with Vitamin E, cottonseed oil, jojoba oil and are super moisturizing, to keep lips nourished and glide on like a dream.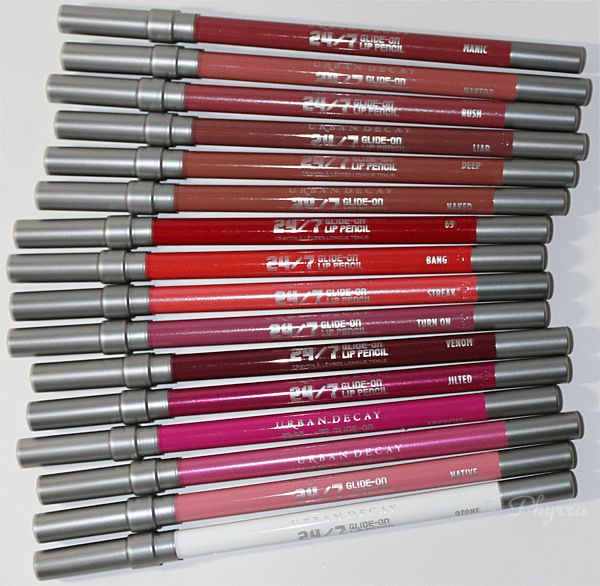 Hype
Lip pencils are back in style, but not all formulas are created equally. Our 24/7 pencils never feel cakey or dry out your lips. While they might not be as well known as our 24/7 eye pencils, our lip pencils have a cult following. Even women who don't normally use lip pencils love Ozone, our clear shade.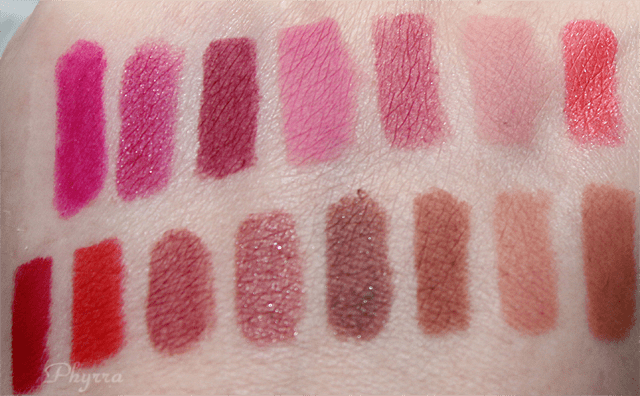 Shades Available
Venom – rich plum
Jilted – deep fuchsia-pink
Anarchy – bright fuchsia
Turn On – rose-pink with soft pearl
69 – classic red
Bang – bright orange-red
Streak – coral pink with soft pearl
Deep – warm brown-nude
Manic – rosy wine
Rush – pink-mauve with soft pink
Native – pale pink
Obsessed – baby pink
Liar – mauve-nude
Naked – nude-pink
Naked2 – medium beige-nude
Ozone – clear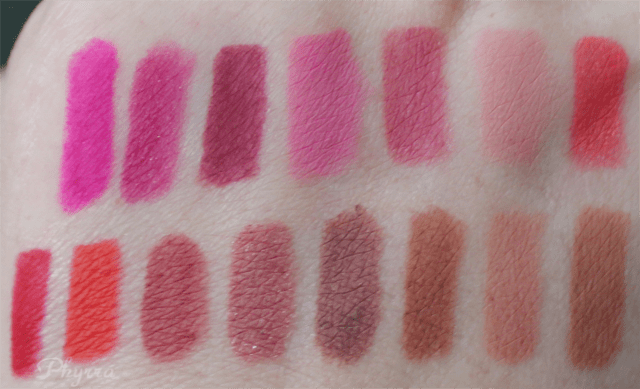 If you like this video please give it a thumbs up and subscribe to my channel 🙂
My favorites are:
Anarchy, Ozone, Jilted, Obsessed, Native, Streak, 69, Bang, and Naked
If I had to pick just 1, I would say get Ozone because it goes with everything. However, I could never stop at just 1. I love Anarchy to bits! You could wear Anarchy on its own, it's so friggin' gorgeous! You couldn't go wrong with Naked, either, because it would work under a lot of different colors. And Bang is so beautiful!
What are your favorite shades? Please tell me in the comments below!