[
Want perfect brows in just 5 minutes? You need the new Urban Decay Brow Box! Urban Decay has revamped and released an updated version of the cult classic all in one Brow Box. Let's check it out!
UD sent me these.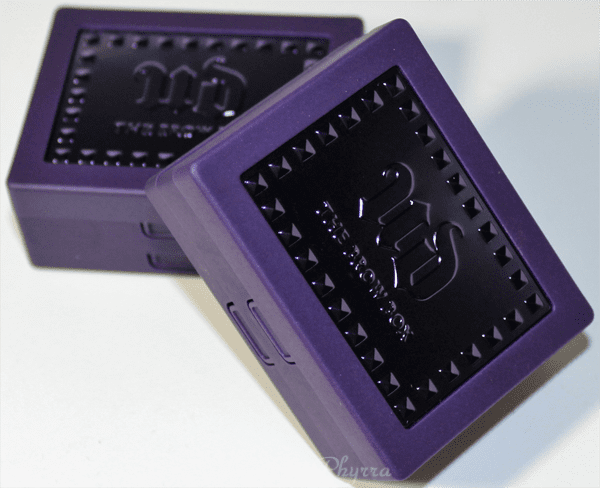 Urban Decay is cruelty-free and on PETA's list as Does Not Test On Animals.
Price
$29 – This will go live on UrbanDecay.com on July 9, 2013.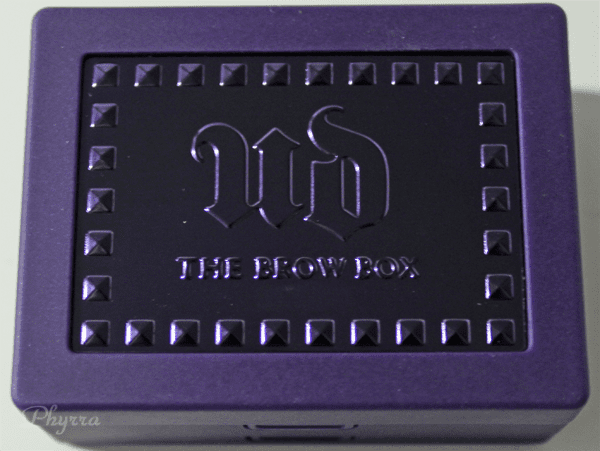 What Urban Decay Says
If maintaining your brows involves a small army of products and a sizeable amount of real estate in your bag, you NEED the Urban Decay Brow Box. This best-seller has been redesigned to where it fits in the palm of your hands, literally, and it contains everything you need to get amazing brows in just 5 minutes. Each set includes two shades of brow powder, perfecting and setting wax, two brushes, a regular mirror and a magnifying mirror. Blend the powders together to create your perfect brow shade, then use the wax to create a precise shape and keep the strays at bay.
Don't be fooled by its small size, the Brow Box is packed with ultra-fine, silky powders that will help you create your best brows. The perfecting and setting wax is infused with aloe, beeswax and coconut to give you just the right amount of grip without being sticky.
Hype
Our brow box has a great reputation, and with a good reason. We decided to make it even better after hearing how popular it is. We gave this unsung hero some love with a hot new look. You'll look as good using this kit as you will after it with your perfect brows.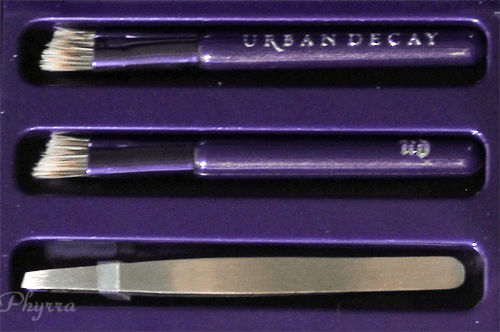 Packaging
With new, deep purple packaging that's soft to the touch, yet sturdy, the double-layer comptact has a custom metal cover with an embossed UD logo and pyramid studs for a cool, edgy vibe. The powders and wax are in the top tier, while the bottom tier holds the tools. They'll never get lost since they have their own home! One brush is meant for the powders and the other brush is for the wax.


Shades Available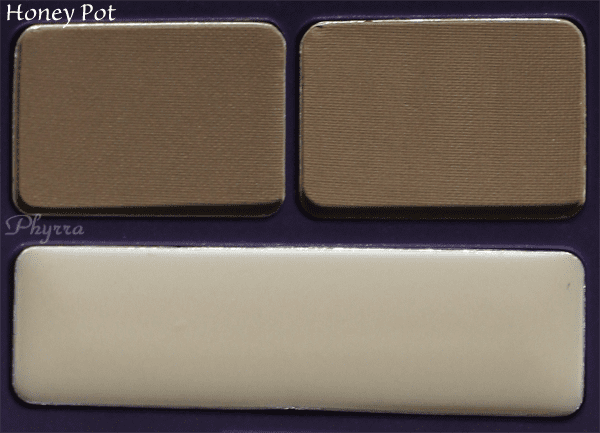 Honey Pot – dark blonde, light blonde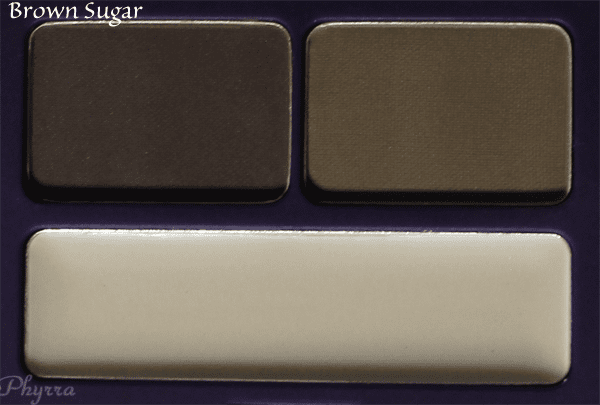 Brown Sugar – dark brown, light brown



Honey Pot
Left – dark blonde
Right – light blonde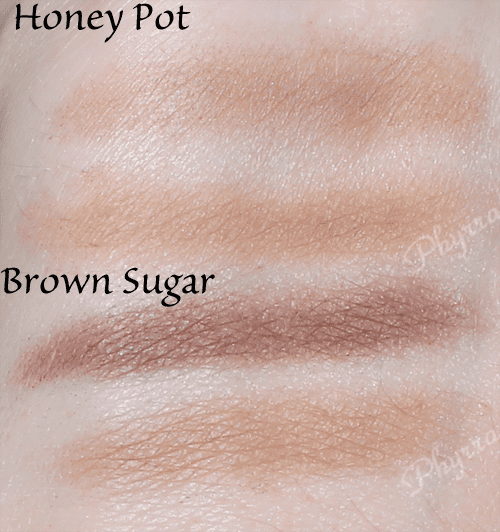 Brown Sugar
Left – dark brown
Right – light brown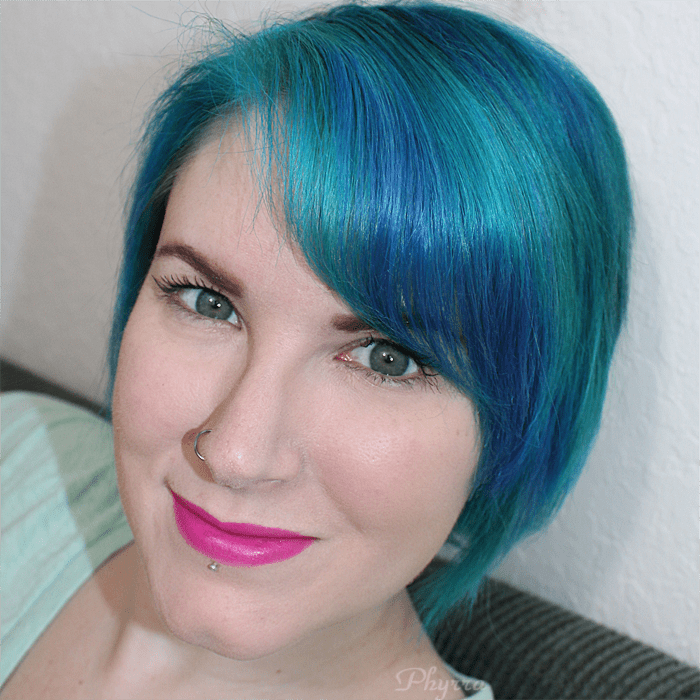 If you like this video, please give it a thumbs up and subscribe to my channel 🙂
I think the brow box is really cute. It's very useful for on the go with the mini-tools. For day to day application I prefer an angled eyeshadow brush and a spoolie. I think the wax in this set has enough hold without making your brows feel super gunky. You really can achieve perfect brows in 5 minutes or less with this brow box! If you want natural looking brows you can get them with these kits.
What do you think of the updated Urban Decay Brow Boxes?