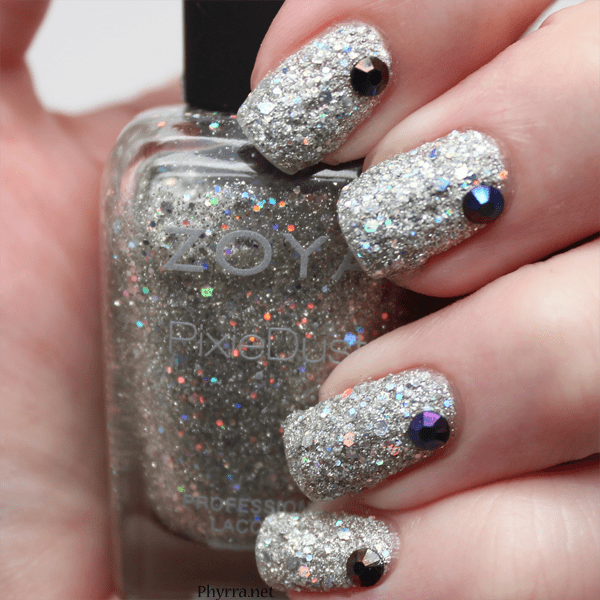 I picked up Zoya Cosmo nail polish a while back from Zoya's site when they launched the Magical Pixie Spring 2014 collection. The collection is made up of Cosmo, Vega and Lux. Cosmo is silver, Vega is blue opal and Lux is rose quartz pink.
Zoya Cosmo Nail Polish Review
Zoya is cruelty free.
Price
$10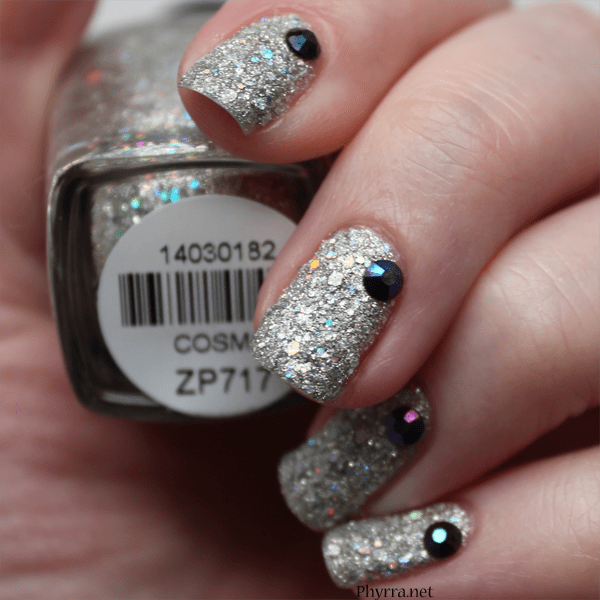 About Zoya Cosmo
Zoya Nail Polish in Cosmo can be best described as a silver crystal sparkle, textured PixieDust with mega hex iridescent particles. Imagine the best-selling Zoya PixieDust formula amped up with larger glitter and the first ever holographic pixie particle – for a never before seen magical effect!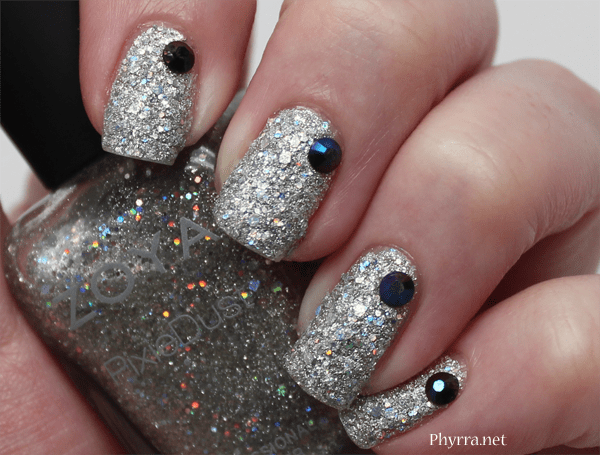 I love this polish! It's sparkly and begs for nail art. It looks beautiful with black hearts or stars, as well as with black and purple acrylic gems. I like the matte formula. I had one nail that chipped the first day I wore it but the rest wore for 3 days with no further chipping, so I must have been really had on that nail. I tend to be hard on my nails anyway from constant typing.
I really like this as an accent nail with nail art or other polishes. I'm really glad that I picked up this polish because it's so much fun to wear.
For removal, I soaked cotton rounds in Zoya Remove, then wrapped my tips in foil. I left that on for 3 minutes and then I scrubbed off the nail polish with ease.  Can I just say how much I love Zoya Remove and I'm glad I finally bought some? It works so well!
What do you think of Zoya Cosmo?
Pros
Pretty holographic silver color
Great for an accent nail or nail art
Nice formula
Cons
Textured polish, so if you don't like textured, skip it.
Last Updated on